Berlin is the largest city in Germany and it also has a unique history. There's more than enough to do here every day and night of the year. There are world-famous sights of course. But there's also a variety of performance venues in Berlin with exciting events, concerts, exhibitions, and performances.
Here's my list of the most exciting performance venues in Berlin:
Jump to a section of this article
The Friedrichstadt-Palast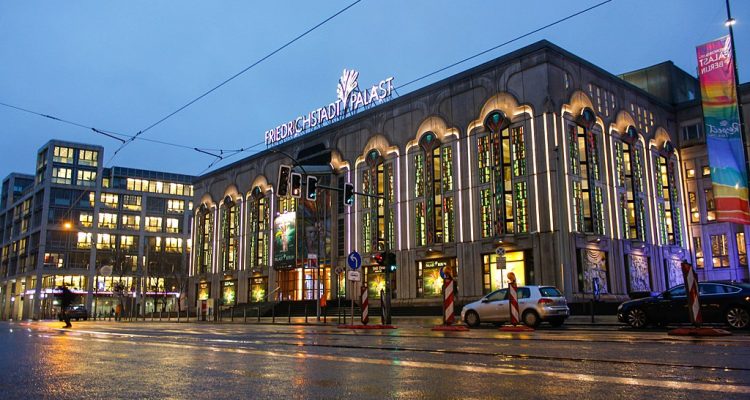 The Friedrichstadt-Palast has the world's biggest theater stage. It's famous for grand Vegas-style shows, all of which are ideal for travelers. With room for 1,900 spectators, this is one venue in Berlin that really packs in the crowds. If you're looking to step it up, the Friedrichstadt-Palast also offers the luxury Wall Sky Lounge. Amazing costumes, breathtaking stage settings, stunning dance routines and great music – you'll find it all here!
Address: Friedrichstrasse 107, 10117
Email: tickets@palast.berlin
Theater des Westens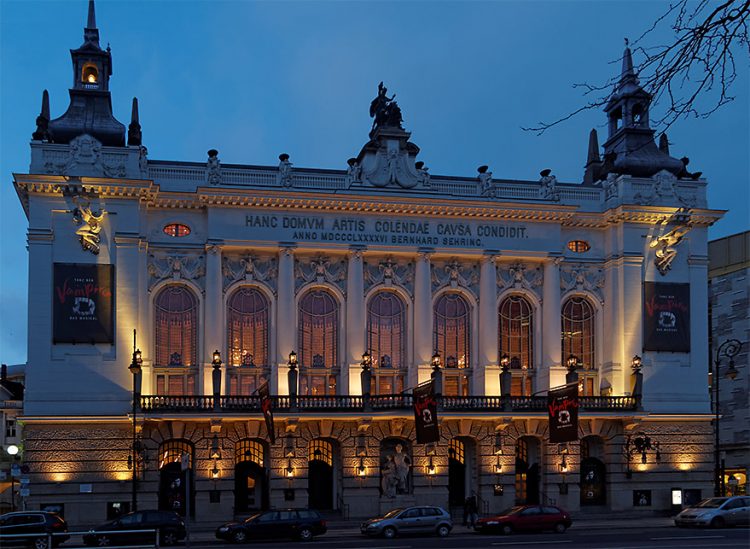 Theater des Westens is the top venue in Berlin for musicals. It's located close the Zoologischer Garten station. The venue hosts a mix of German-language versions of hit musicals from We Will Rock You to Mamma Mia. Don't miss it!
Address: Kantstrasse 12
Email: event-berlin@stage-entertainment.de
Tipi Am Kanzleramt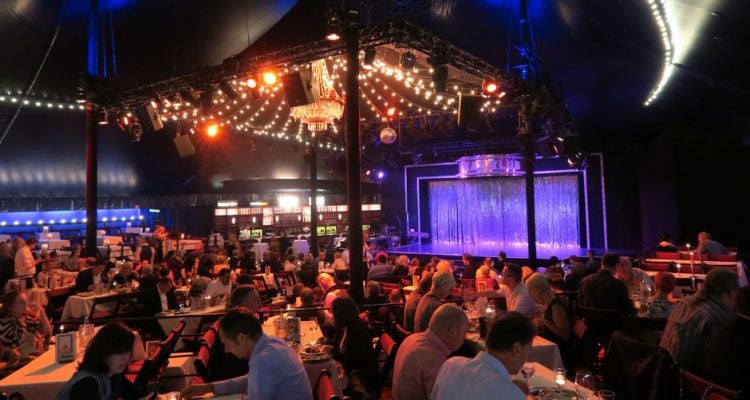 This cabaret sits in a unique circus tent in Berlin's government quarter. Under a layer of snow in the winter moonlight it's enchanting. The summer beer garden and lights give it a romantic air. You can look forward to music, comedy, cabaret, and chansons.
Address: Große Querallee
Email: info@tipi-am-kanzleramt.de
Estrel Festival Center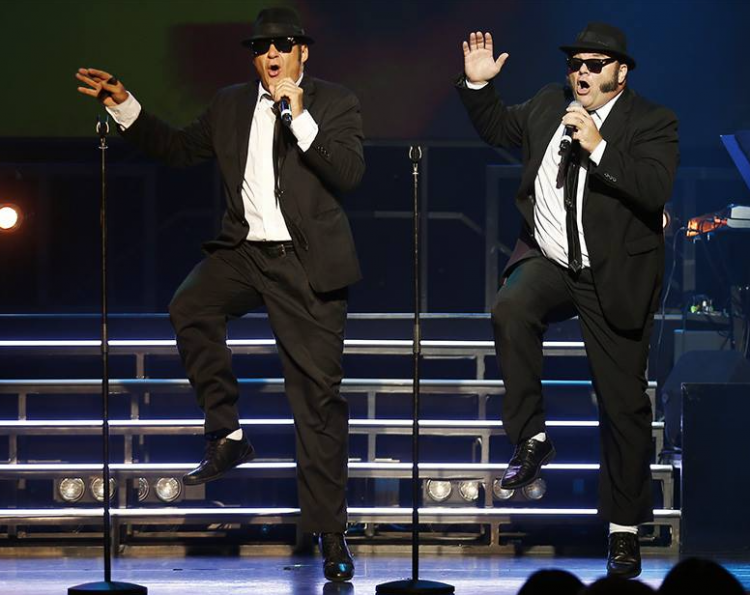 Come see and hear legends like Frank Sinatra, Elvis and Michael Jackson, among others. They're impersonators performing, but they really do look and sound like the real thing. Here's a tip: you can expect a very special show on New Year's Eve. But hurry – the gala with live music and a buffet sell out quickly every year.
Address: Sonnenallee 225
Telephone: +49 30 6831 6831
Admiralspalast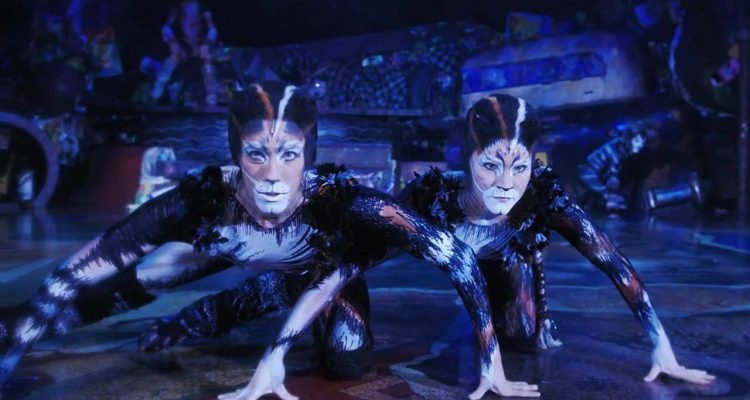 Admiralspalast offers amazing entertainment, a marvelous program of theater, fun, musical and club nights. The main auditorium seats 1,700. The Studio Stage is home to everything from concerts to musicals to comedy.
Address: Friedrichstrasse 101
Email: service@eintrittskarten.de
Chamäleon Theater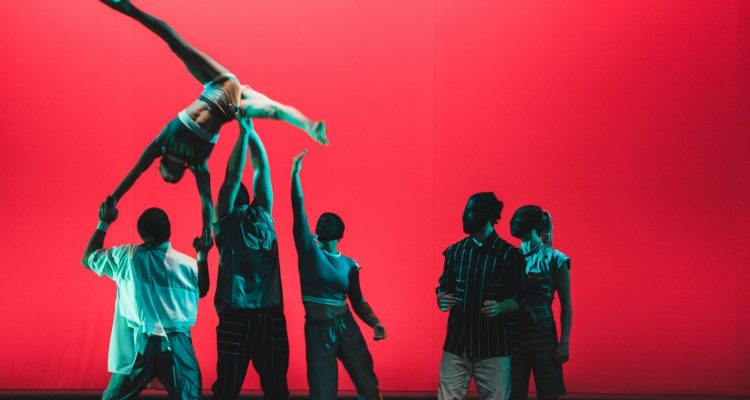 This theater venue in Berlin offers an irresistible mix of laughter, amazement, and thrills. You can enjoy performances of acrobatics, music, dance, drama and comedy by the most successful talents on the international contemporary circus scene.
Address: Rosenthaler Strasse 40-41
Email: tickets@chamaeleonberlin.com
Wintergarten Varieté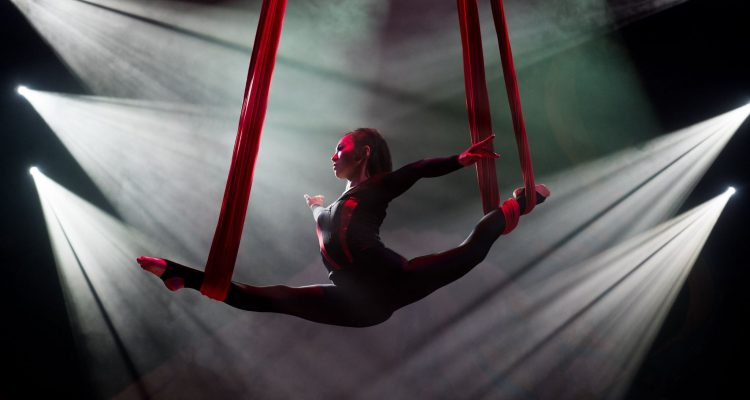 The Wintergarten is the place for great entertainment. You can enjoy music, variety, dance, and other performances. Discover an irresistible mix of acrobatics, sketches, and surprises!
Address: Postdamer Strasse 96
Are you planning a tour of Germany? We are Germany travel specialists and can help you put together a perfect travel package for Germany or anywhere in Central and Eastern Europe. Please get in touch to find out more!

Stephan Delbos is an internationally published writer and editor. Born in the US, he has lived, worked and traveled in Europe for a decade. He's fond of oysters and arid martinis.