Few cities can beat the unique vibes of the Belgian capital and this list of the top reasons to visit Brussels is here to show you why. With its spectacular architecture, exceptional dining scene, and a wide array of museums, art galleries, and quirky landmarks, Brussels is a European city that has something for everyone. Without further ado, let's have a look at the top 10 reasons to visit Brussels.
10 Reasons To Visit Brussels
1. Diverse Architecture
The Belgian capital's architecture is as diverse as the city itself. From Art Nouveau masterpieces to the opulent guildhalls that line the Grand Place to eye-catching futuristic constructions, the city's architecture is one of the top reasons to visit Brussels in its own right.
Art Nouveau
Brussels is often considered the birthplace of Art Nouveau, this unique architectural movement that emerged in Europe around the end of the 19th century. Victor Horta, a Belgian architect and designer, was one of the founders of the Art Nouveau movement. The four major town houses of Victor Horta, namely Hôtel Tassel, Hôtel Solvay, Hôtel van Eetvelde, and Maison & Atelier Horta, were listed as a UNESCO World Heritage Site in 2000 and are among the best examples of Art Nouveau architecture.
Of course, these four masterpieces are not the only Art Nouveau buildings in Brussels as the city is dotted with several others. If you're visiting Brussels with us, don't forget to have an amazing Art Nouveau Architecture Tour of Brussels added to your itinerary for a chance to get to know more about this incredible architectural trend by stepping inside some of the prettiest buildings in Brussels.
Grand Place
Yet another UNESCO-listed site, the Grand Place is an essential stop on your quest to explore the best architecture in Brussels. A fascinating mixture of Baroque, Gothic, and neo-Gothic structures, the main square of Brussels is dominated by the imposing Town Hall and lined with the city's emblematic guild halls.
The Guilds of Brussels were associations formed by craftspeople who played a major part in the city's economy. These guilds were housed in magnificent houses, some of which you can still marvel at while strolling around the Grand Place, one of the most beautiful squares in Europe and the site of one of the most famous Christmas markets.
Atomium
Brussels does a great job combining old architecture with modernist structures. The most emblematic among the latter is none other than the Atomium, one of the most famous buildings in Brussels.
Built in 1958 as the centerpiece of the Brussels World Fair, the Atomium was never intended to become one of the city's permanent attractions. Let alone one of its most popular attractions. However, after its renovation that took place between 2004 and 2006, the Atomium became the most-visited attraction in Brussels.
The Atomium hosts several exhibitions. Yet, a great reason to visit the Atomium is to wander around its futuristic interior and catch breathtaking views from the viewpoint located inside one of its spheres.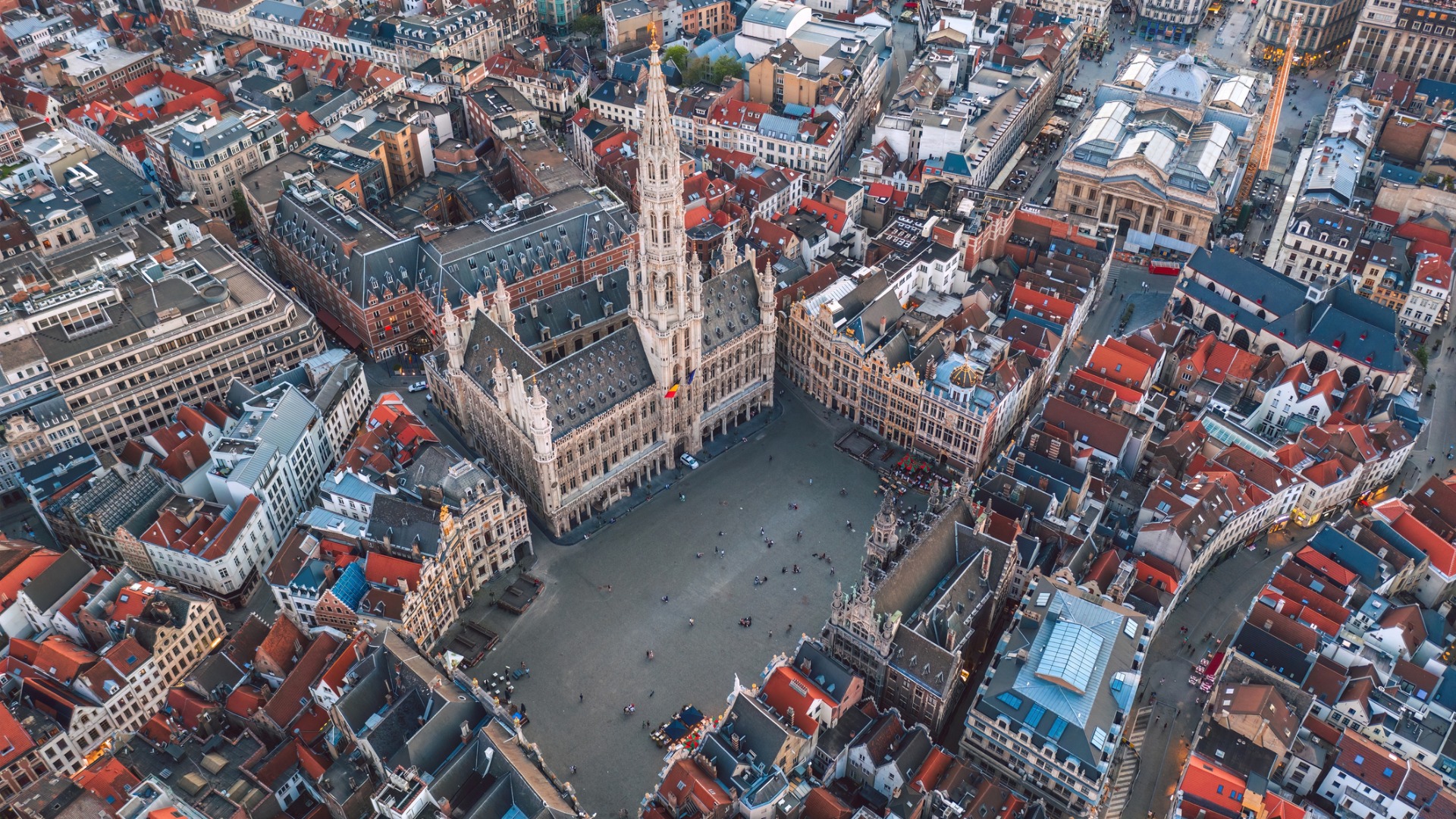 2. The Unique Comic Book Route
One of the quirkiest things to do in Brussels is to follow the Comic Strip Trail, a route that passes by several comic-book-inspired murals that adorn the walls of the city center. Spot international favourites such as The Smurfs, Tintin, and Asterix as well as depictions of characters with a more local audience.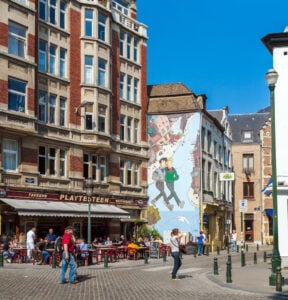 The Comic Book Route project started in the early 1990s as a way to decorate the city's empty walls. However, it soon became a celebration of the rich comic book heritage of Brussels, a city that claims to be the world's comic strip capital. Nowadays, there are over 50 comic strip murals in Brussels, split between the city center and the neighborhoods of Laeken and Auderghem.
Whether you're a comic strips fan or not, a walk along the Comic Book Route is one of the best things to do in Brussels if you want to delve into the Belgian capital's distinct culture and admire the city's extraordinary street art. If you're interested in learning more about the comic strip culture of Brussels though, don't miss the chance to visit the Belgian Comic Strip Center as well.
We'd love to included some photos of the more famous murals, but Belgium's copyright law means you'll have to go take them yourself (and not publish them anywhere!)
3. Countless Museums & Art Galleries
When scrolling through lists of the top reasons to visit Brussels, the fact that the city is home to countless museums and art galleries may or may not pop up. Maybe this is due to a lack of promotion, but museums and art galleries in Brussels remain largely unknown. On the bright side, this means that they aren't as overcrowded as their counterparts in other European cities.
Some of the best museums in Brussels include the Royal Museums of Fine Arts of Belgium, the Musical Instruments Museum, the Magritte Museum, and the Autoworld with its collection of shiny vintage cars.
Apart from museums, Brussels is dotted with art galleries that showcase the works of famous but also lesser-known or emerging artists. The Baronian and Gladstone galleries are not to be missed by contemporary art enthusiasts.
A special mention should be made to Bozar, the city's Center of Fine Arts. This multi-purpose cultural venue hosts several exhibitions and events throughout the year. Even if you're not into art, the rooftop terrace of Bozar is the ideal place to enjoy a sunset drink with a view.
4. A Treat For Your Sweet Tooth
When it comes to dessert, Brussels stands out with its two staples, pralines and Belgian waffles, both of which are valid reasons to visit Brussels in their own right.
Also known as Belgian chocolates, the local pralines date back to the 19th century and have been making people's lives sweeter ever since. A quick stroll around the city's chocolate shops is enough to see why. On the other hand, the Belgian waffle is a more recent invention as it was introduced at the 1958 Brussels World Fair.
During your JayWay adventure in Brussels, not only can you enjoy Belgian chocolate and waffles to your heart's content, but you can also join top-rated workshops to learn how to make these desserts from scratch and recreate them for you and your loved ones back home. This hands-on experience might just be the highlight of your visit to Brussels.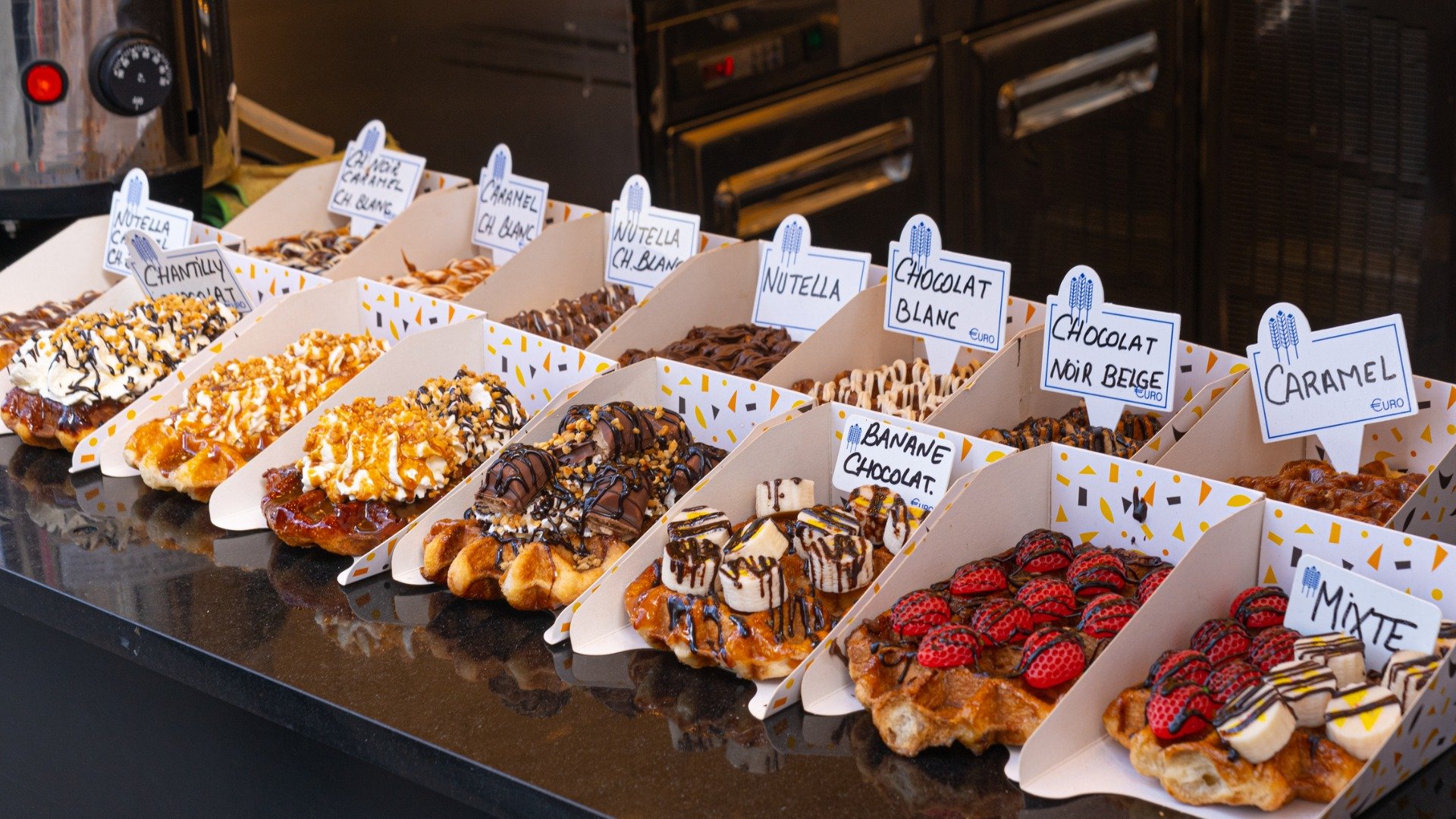 5. Belgian Beer
Even if your taste buds don't crave something sweet, you can't turn your back on yet another staple local product: beer. The beer culture in Belgium has been on the UNESCO Intangible Cultural Heritage List since 2016. Brussels is one of the most wonderful places to be initiated in the flavorful world of Belgian brews.
Belgium is famous for its Trappist and other abbey beers that have been brewed by monks for centuries on end. To explore this long-standing tradition, step inside the city's breweries. The latter range from old establishments that have been around for centuries to newly launched projects that set new standards in beer brewing. Apart from the breweries, countless atmospheric bars are scattered across the city, calling you to spend unforgettable moments in the company of locals and visitors alike.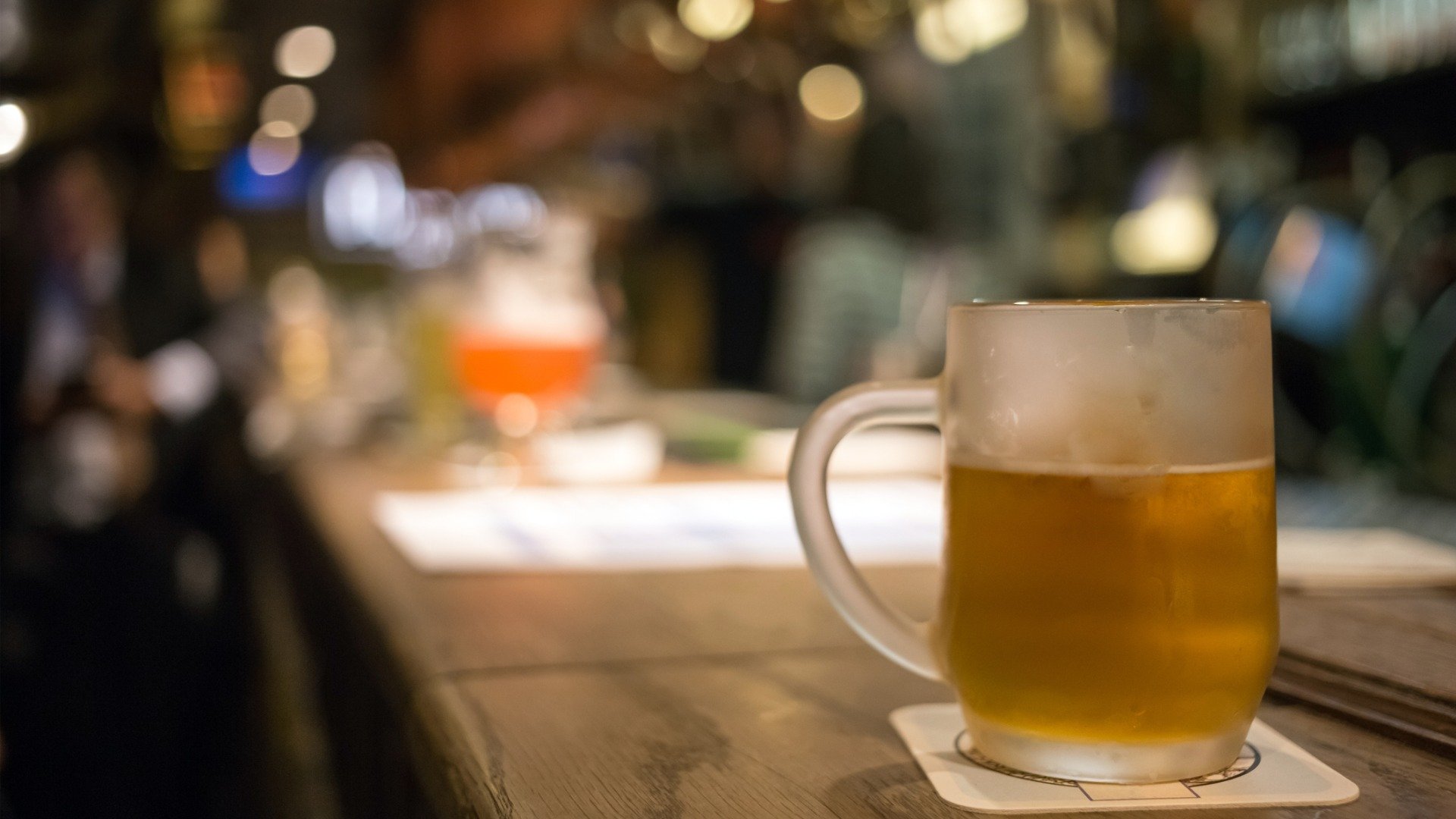 6. The Best Fries in Europe
Although both Belgium and France claim the origin of French (?) fries, nobody can doubt that this heart-warming cross between junk and comfort food tastes better in Belgium than anywhere else in the world.
The secret to the Belgian frites's unparalleled taste – and texture – is that they're not fried once but twice. After the first round of frying, the frites are left to cool down only to go back in the frier once you order them. This is why they're so crispy.
Also try the mussels in Brussels
During your trip to Brussels, it won't be hard to find some of the best Belgian frites to sample. They're literally everywhere. From fancy restaurants serving them as a side dish to fried mussels – another Belgian staple – to street vendors selling them in paper cones.
Get saucy, like a local
To eat your fries like a local, don't forget to top them with one or more sauces of your choice. Apart from the obvious options, such as ketchup, mustard, and mayonnaise, in Belgium, you'll find a wide array of other sauces to choose from, several of which are called by exotic names such as Andalouse, Samurai, or Hawaii.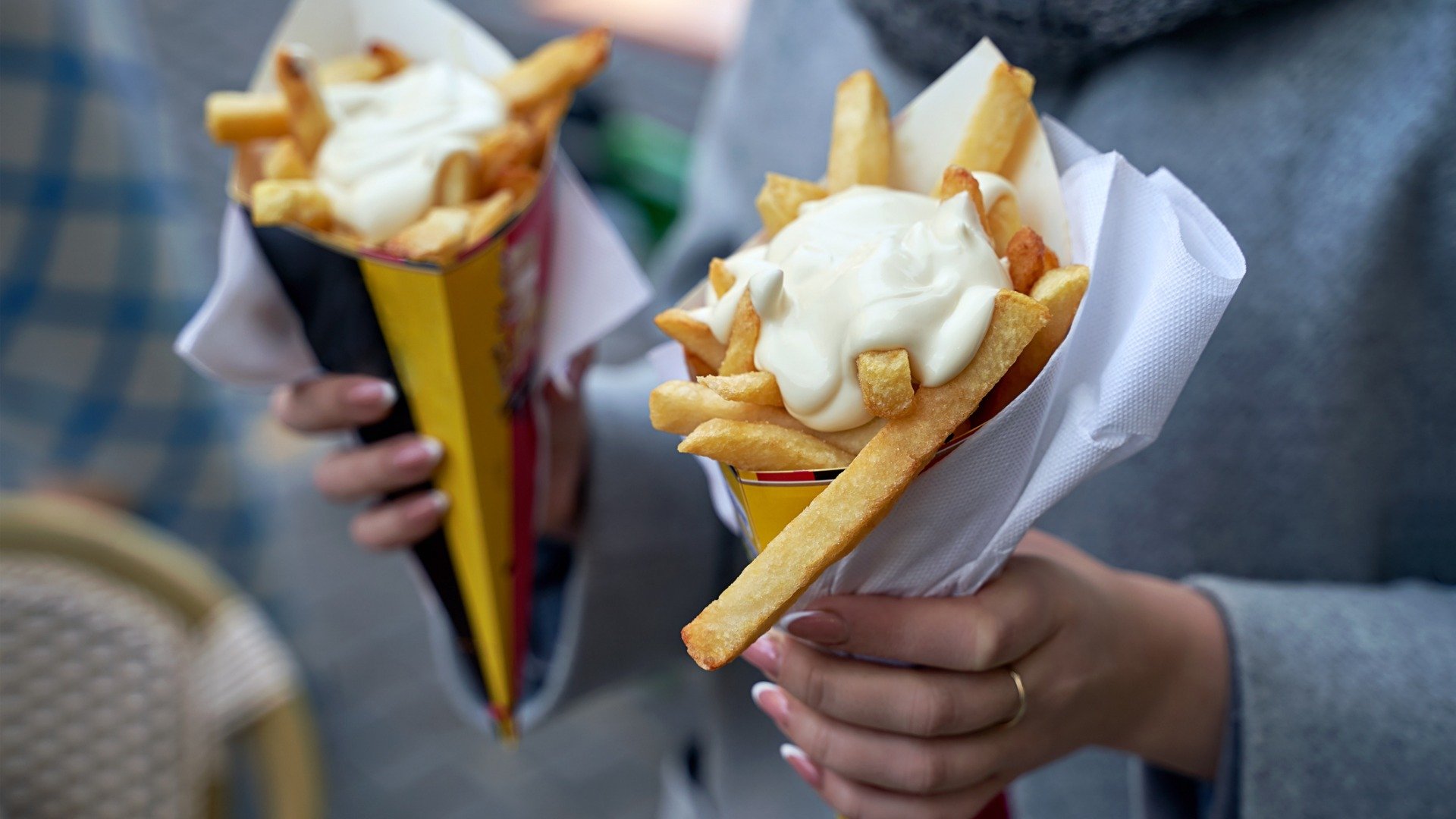 7. The Political Heart of Europe
Even though the European Union has no official capital, Brussels has always been considered its de facto capital. This is because Brussels is home to the seats of the European Commission, the European Council, the Council of the European Union, and the European Parliament.
For a look into the rich history of Europe and a taste of how the European Union works, you can visit the Parlamentarium in Brussels. Open seven days a week and accessible to all, the Parlamentarium provides valuable insight into the challenges faced by Europe's nations and the struggles – but also vision – of the Members of the European Parliament.
8. An Excellent Hub For Quick Trips
Apart from being the political heart of Europe, Brussels could also be considered the center of Europe in terms of geography. Its convenient location combined with an excellent railway network render Brussels the perfect hub to explore the charms of Belgium and beyond; it takes just around an hour to reach Bruges. Brussels has direct train connections to London, Amsterdam, and Cologne in Germany. Moreover, from Brussels, you can easily reach Paris, Lyon, and several other destinations in France.
If seeing more in fewer days by taking the occasional day trip sounds appealing, then you should definitely consider using Brussels as a base. This way, not only will you make the most of this vibrant cosmopolitan city, but you'll also get to know several other European gems in the most hassle-free way.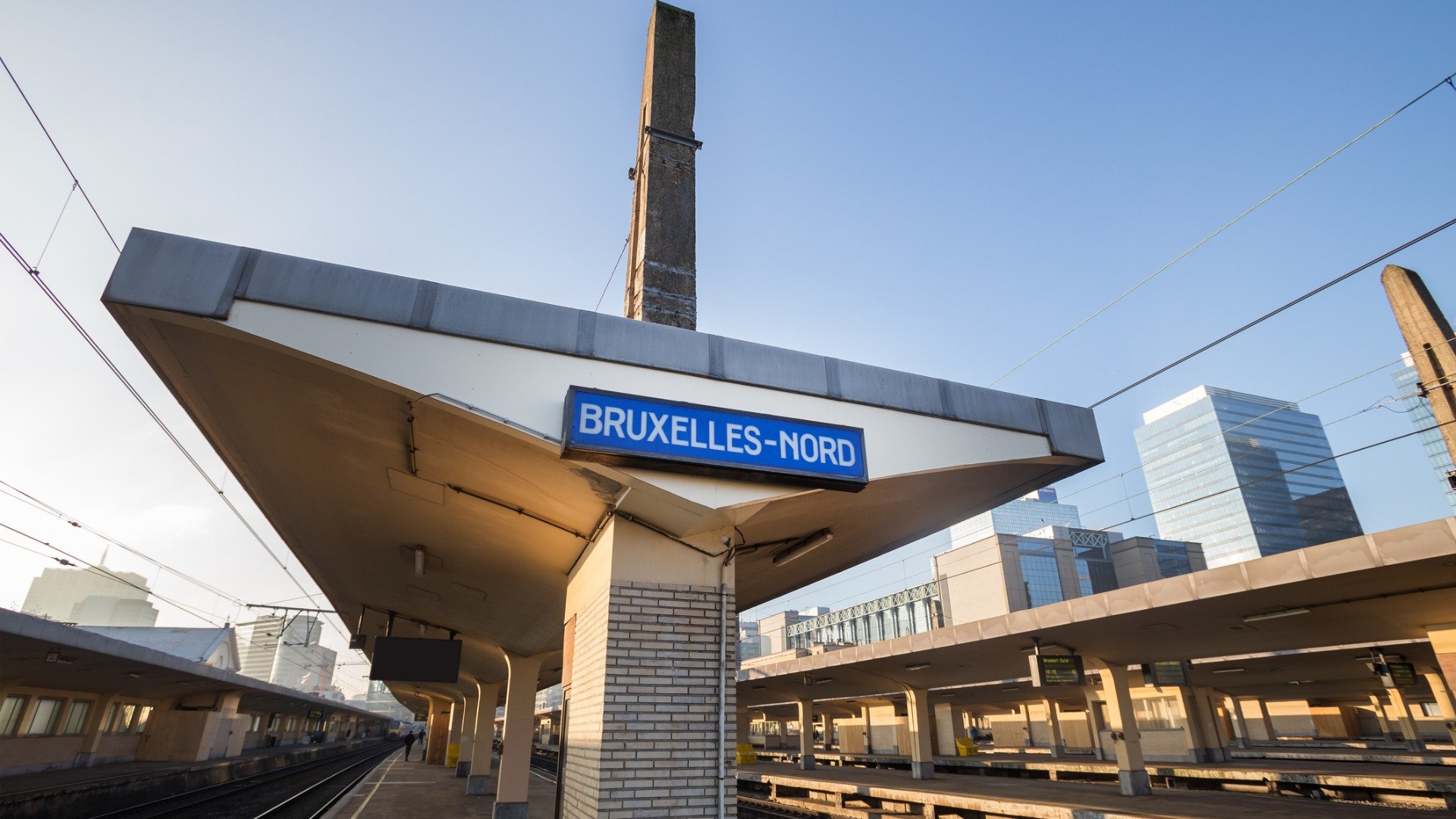 9. A Great Shopping Experience
Shopping in the capital of Belgium is one of the top reasons to visit Brussels in its own right. The city's lively neighborhoods and old-fashioned covered galleries cater to the needs and wishes of even the most demanding shoppers. If you're looking for designer brands, head to Avenue Louise and Boulevard de Waterloo, both of which are equivalent to what Fifth Avenue is to New York.
For vintage treasures and custom-made creations, you can't go wrong in the neighborhood of Saint-Jacques, a short walking distance from the Grand Place. However, if there's one place you shouldn't miss, it's the Galeries Royal Saint Hubert. This complex of gorgeous shopping arcades is a mandatory stop even if you're not in a shopping spree mood, as the history of this great place is quite fascinating.
Constructed between 1846 and 1847, the Galeries Royal Saint Hubert, among the city's most impressive historic buildings, represented far more than what they were built for. The elegant arcades with their high-end shops and sophisticated cafés helped Brussels become known to the rest of Europe and earned it a place among the most distinguished cities of its time.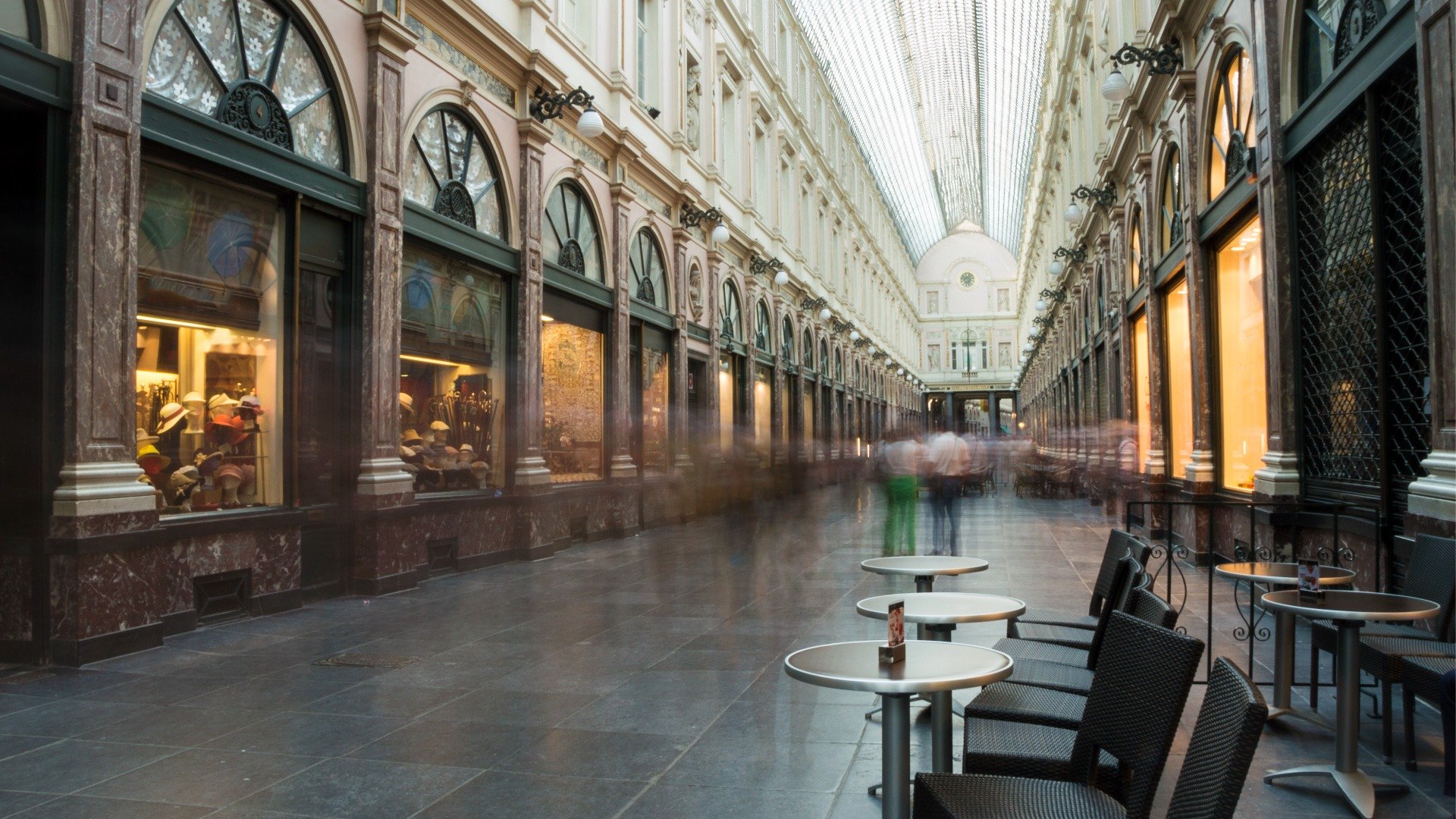 10. Lovely Parks
No trip to Brussels is complete without a day lazing at one – or more – of the city's lush parks. Often regarded as one of the greenest capitals in Europe, Brussels has no shortage of splendid parks to unwind after sightseeing. First on our list of the best parks in Brussels is the glorious Cinquantenaire Park. Built in 1880 to commemorate the 50th anniversary of Belgium's independence, the park is dominated by a triumphal arch that offers a panoramic view of Brussels.
Another fabulous park to spend a sunny day is Brussels Park. The oldest park in the region to become a public park, Brussels Park has an elegant neoclassical design and is adorned by several statues depicting figures from Ancient Greek and Roman mythology.
If a park with a view is what you had in mind, head to Elisabeth Park. Apart from its beautiful vistas, Elisabeth Park features lovely winding paths and one of the world's largest Art Deco churches. Last but not least, Josaphat Park is among the locals' favorite hangouts, a peaceful green space where live music concerts and other events are frequently held.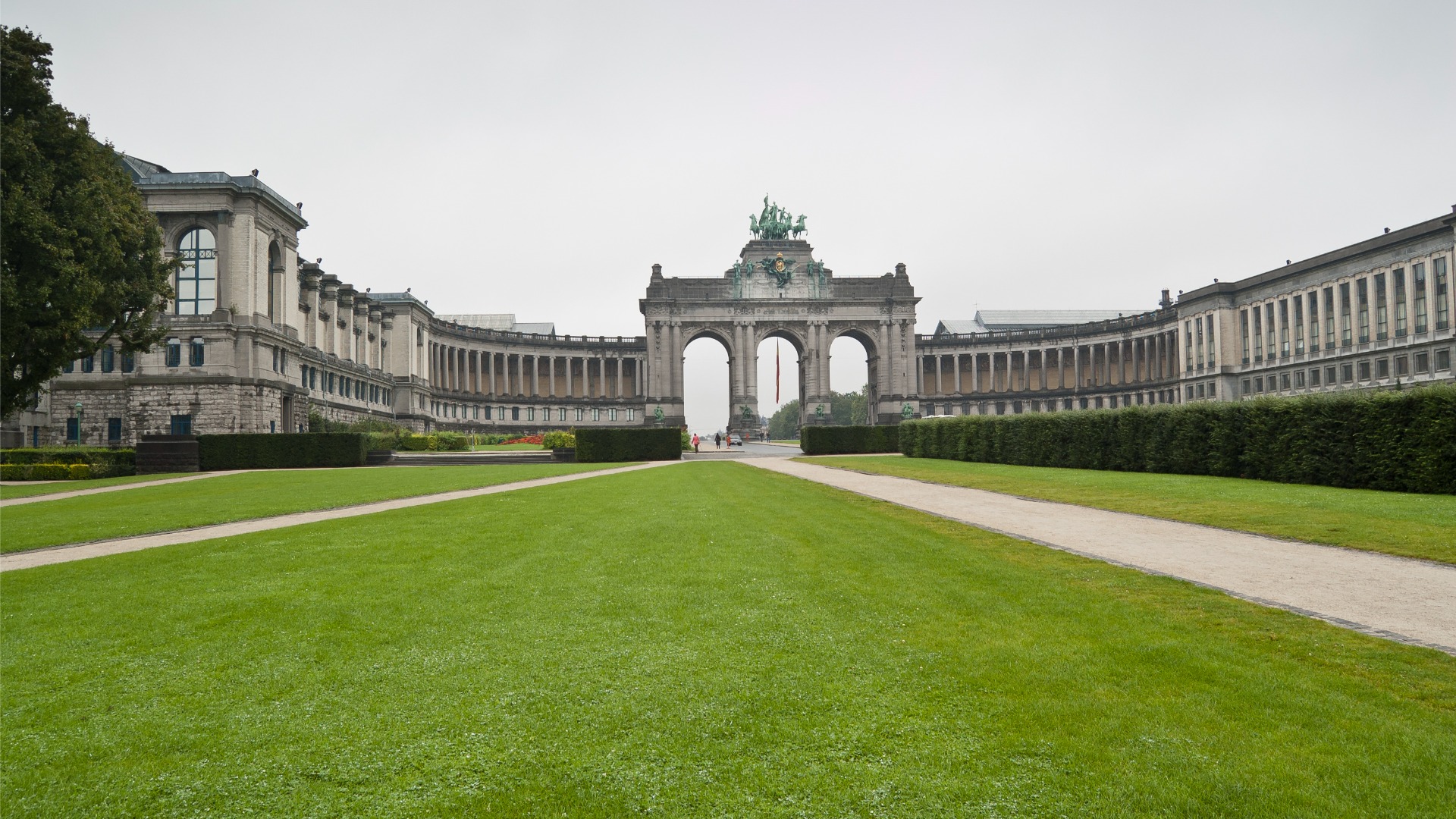 Bonus: Manneken Pis
You didn't think we would leave the quirky symbol of Belgium's capital out of this list of the best things to see in Brussels, did you?
Manneken Pis is probably the most famous resident of Brussels and the theme of many a selfie. As the little bronze statue has been stolen or damaged quite a few times throughout its history, what you now see is a copy. The original Manneken Pis is displayed at the Brussels City Museum.
Probably the quirkiest thing about Manneken Pis is that the little guy has his very own impressively extensive wardrobe. Although there are days that Manneken Pis doesn't wear anything, there's a schedule of what the statue will be wearing on specific days, so make sure you don't miss his often extravagant looks.
In an effort to restore equality between women and men, Jeanneke Pis was born a few decades ago. The latest addition to the city's urinating saga is Zinneke Pis, a bronze statue of a dog at the junction of the Rue des Chartreux/Kartuizersstraat and the Rue du Vieux-Marché-aux-Grains/Oude Graanmarkt.
Visit Brussels in The Best Way: With JayWay
Now that you know all the reasons to visit Brussels, we're pretty sure you'd love to add the Belgian capital to your European itinerary. If you want to experience Brussels like a local, get in touch with us today, and our passionate travel planners will craft the perfect trip to Brussels for you. Better still, you can leave it in their expert hands to come up with an exciting itinerary that combines Belgium and France, two countries that complement each other in more ways than one.
Born and raised in Athens, Maria's passionate about travel and storytelling, a combination that makes her ideal for her role as our content manager.