Are you ready for your epic European adventure and wondering about the tipping culture in Europe? We've got your back! Drawing from our experience living in Europe for decades, we came up with this ultimate guide to tipping in some of our most popular destinations in Europe, a valuable tool to keep for future reference and come back to whenever in doubt.
Jump to a section of this article
Tipping Culture in Europe: An Overview
The tipping culture in Europe differs a lot from that in the United States. Although tipping in Europe is much appreciated, it's not mandatory nor does it have to be as generous as in the US as service industry staff do not have to survive on tips alone. Therefore, if you're used to tipping up to 20% at restaurants in the US, that amount isn't expected when tipping in Europe and might even strike wait staff as eccentrically high in some cases (though nobody would refuse it!).
Moreover, how much to tip in Europe varies from country to country. That said, there are some general rules and guidelines to keep in mind. For example, if tipping in cash, you should always tip in the local currency of the country you're visiting rather than leaving random small change on the table. Furthermore, you're not expected to tip at all if you're not satisfied with the level of service you received. But let's have a closer look at the European tipping culture.
Tipping at Restaurants in Europe
More often than not, you will find that restaurants in Europe include a service charge in your bill. If that's the case, tipping isn't mandatory, but you can always round up restaurant bills to the nearest €5 or €10. That said, you won't be frowned upon if you don't. If your bill doesn't include a service fee, any tip between 5% and 10% will do.
Keep in mind that, in some countries, it's considered rude to leave coins on the table as a tip. If you're paying in cash, let the server know what you want to pay. For instance, if your meal costs €20 and you're paying with a €50 bill, say €23, please, and the server will know that the €3 is their tip. It goes without saying that servers prefer a cash tip. That said, if you're paying by credit card and have no cash handy, let the server know how much you want to be charged as a tip before they run your card.
Tipping at Hotels in Europe
If you're wondering about the European tipping etiquette regarding the hotels you'll be staying at in Europe, here's what to keep in mind. If hotel porters help you carry your bags to your room, a tip of €1 or €2 per bag is expected. At the end of your stay, you can also leave a tip for the person who had been cleaning your room. This is optional, but it's always a nice gesture of appreciation. Furthermore, if you're ordering room service, make sure you leave a good tip.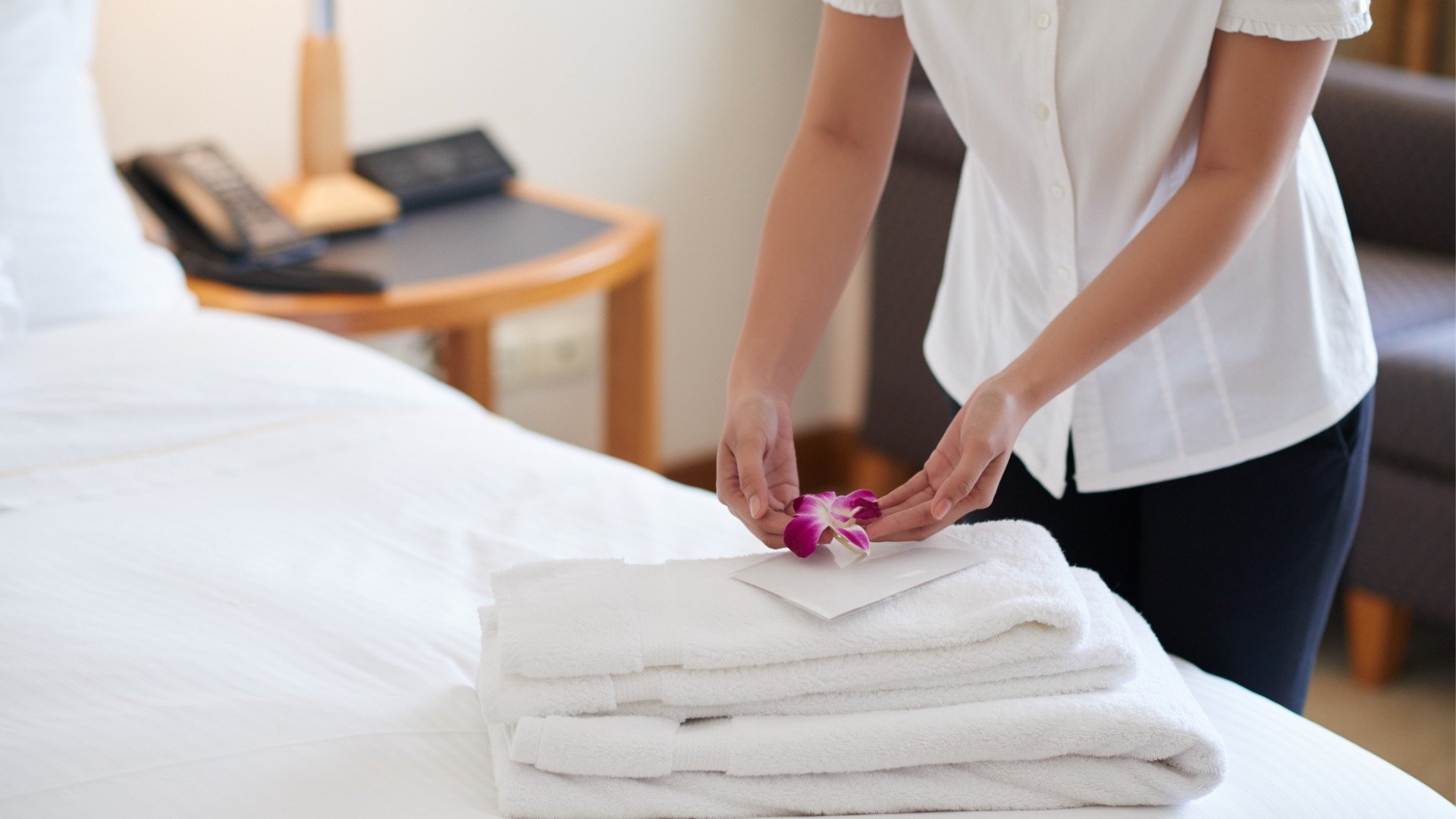 How Much To Tip in Europe For Taxi Rides
Cab drivers in Europe don't expect a tip, but you can always round up to the next euro or two if you want to reward excellent service.
Tipping in Europe: Other Services
If you need the services of a hair salon during your trip to Europe, it's customary to leave a tip of at least €5 to the hairdresser who looked after you, depending on the services you received. For instance, was it just a cut and blow-dry or something more time-consuming like hair coloring? In any case, if it comes to your attention that your hair was treated by the owner of the hair salon, you shouldn't leave a tip. At nail salons, a small amount of about €2 or €3 as a tip will do. Again, you shouldn't tip the owner of the nail salon, just the employees.
If you order food to be delivered to your hotel, tip the delivery person €2 to €3 per order, always in cash so that your tip ends up in the right pocket. Don't forget to throw in some extra euros if your delivery arrives in bad weather or after hours.
Tipping in Europe: A Concise Country-by-Country Guide
Now that you know the basics about the tipping culture in Europe in general, it's time to get into a bit more detail about the tipping etiquette in some of the most popular JayWay Travel destinations. We're sure that this country-by-country guide can prove utterly useful during your next trip to Europe.
Tipping in Italy
A country that is probably on everyone's bucket list, Italy is also one of the most sought-after JayWay Travel destinations. When it comes to tipping in Italy, the general European tipping etiquette we've already mentioned typically applies.
First of all, tipping in Italy isn't mandatory, as the Italian word for tip implies. La mancia – Italian for tip – comes from the French word manche, which means sleeve. In the past, ladies used to give a piece of their sleeve to knights as a sign of how much they cared for them. Therefore, giving your server una mancia is the best way to show you appreciate the great service you received.
At restaurants, a tip of 5% to 10% is expected, depending on the type of restaurant. A 5% tip is good for a no-frills establishment, like a pizzeria for example, while a 10% tip is more appropriate at nicer restaurants. If service is included in your bill, you don't need to leave a tip. However, please pay extra attention to confirm if a service charge is included in your bill or not.
In Italy, you'll either see a charge for servizio or coperto – or both. Servizio is indeed the amount you're charged for the service you received. In that case, you don't need to tip. On the other hand, coperto is the cover charge for various things – such as cutlery, bread, etc – but never for the service provided. The coperto charge dates back to the Middle Ages and it's debatable if it should still be around or not. In any case, if your bill only mentions the coperto charge, it's a good idea to tip your servers as this money won't end up in their hands.
What about tipping at cafés in Italy? If you opt for a sit-down café in Italy, rounding up the bill to the next couple of euros is expected. However, if you're doing it the Italian way and quickly sipping your espresso while standing at the counter (which is cheaper anyway), you don't need to tip.
Lastly, taxi drivers in Italy normally expect a tip of about 10% of the total fare.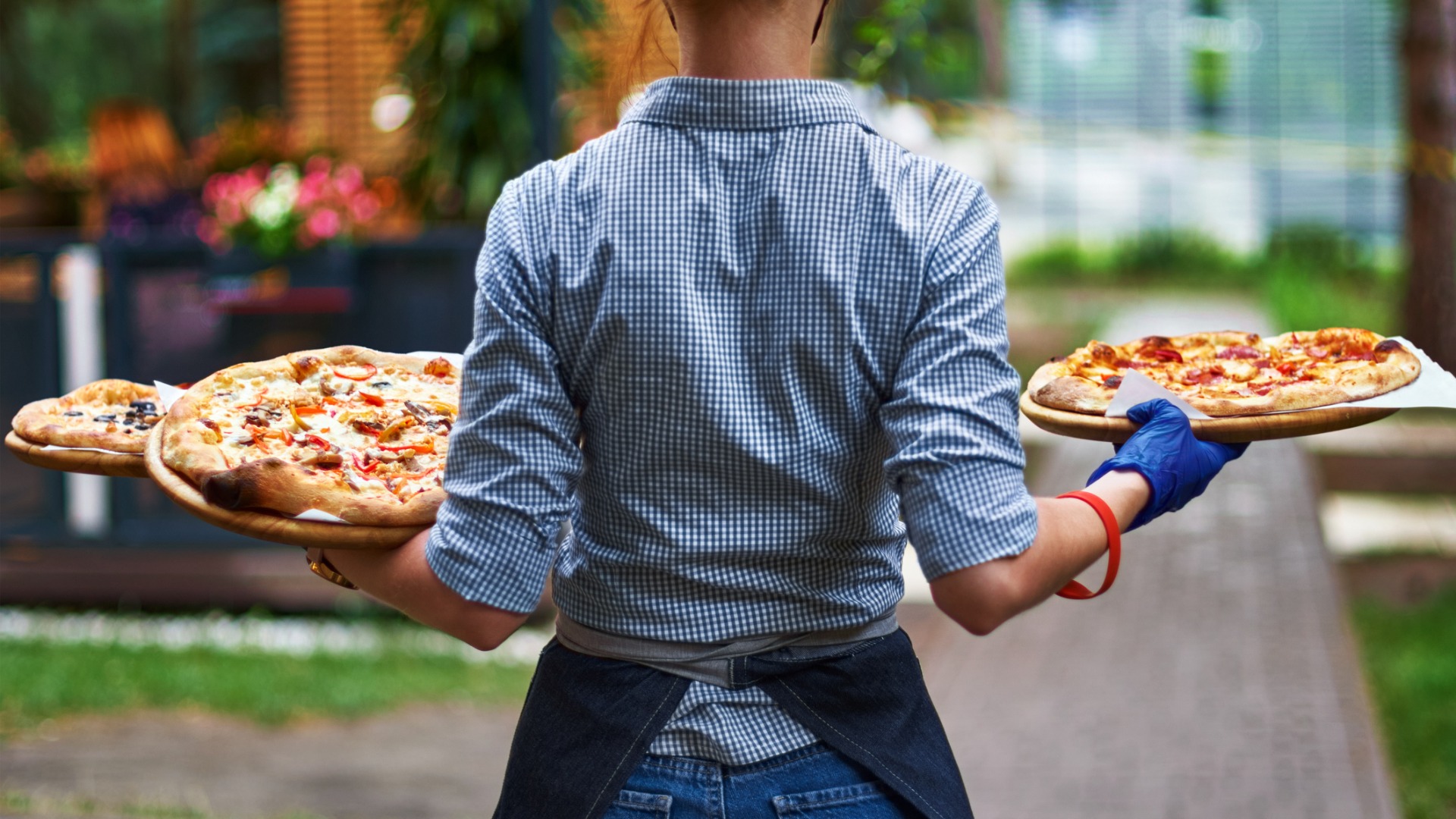 Tipping in Croatia
Another popular JayWay Travel destination, Croatia has a similar tipping culture to Italy. There are several words for a tip in the Croatian language. The most common among them are napojnica and bakšiš, which means gift, a term borrowed from Ottoman Turkish.
At restaurants, you can tip around 10%, and keep in mind that servers would most welcome a tip in cash. However, at coffee shops in Croatia, a tip of about 5% is more than enough. When going for drinks at a bar or jumping in a taxi, you're not expected to tip the bartender or taxi driver.
Tipping in Greece
Who doesn't dream of an escape to sunny Greece? If you don't want your carefree Greek vacation interrupted by overthinking how much to tip, here's a rough guide to tipping in Greece.
The Greek word for tip is φιλοδώρημα. Luckily, during your trip to Greece, you won't have to utter this, admittedly, difficult word as the English word tip is widely used instead. Another way to say tip in Greece is the – spoiler alert – French pourboire, used mainly by older generations of Greeks, as this term was coined from the French language at the turn of the 20th century.
Restaurants in Greece don't add a service charge to your bill. You may see a charge similar to the Italian coperto, but this amount corresponds to cutlery, bread, tap water, etc. That means that this money never goes to the servers. Therefore, although not mandatory, it's customary to tip your servers about 5% to 10% of the total bill. At a café or bar in Greece, it's nice to round up the bill to the next euro or two.
Keep in mind that taxi drivers in Greece don't expect a tip.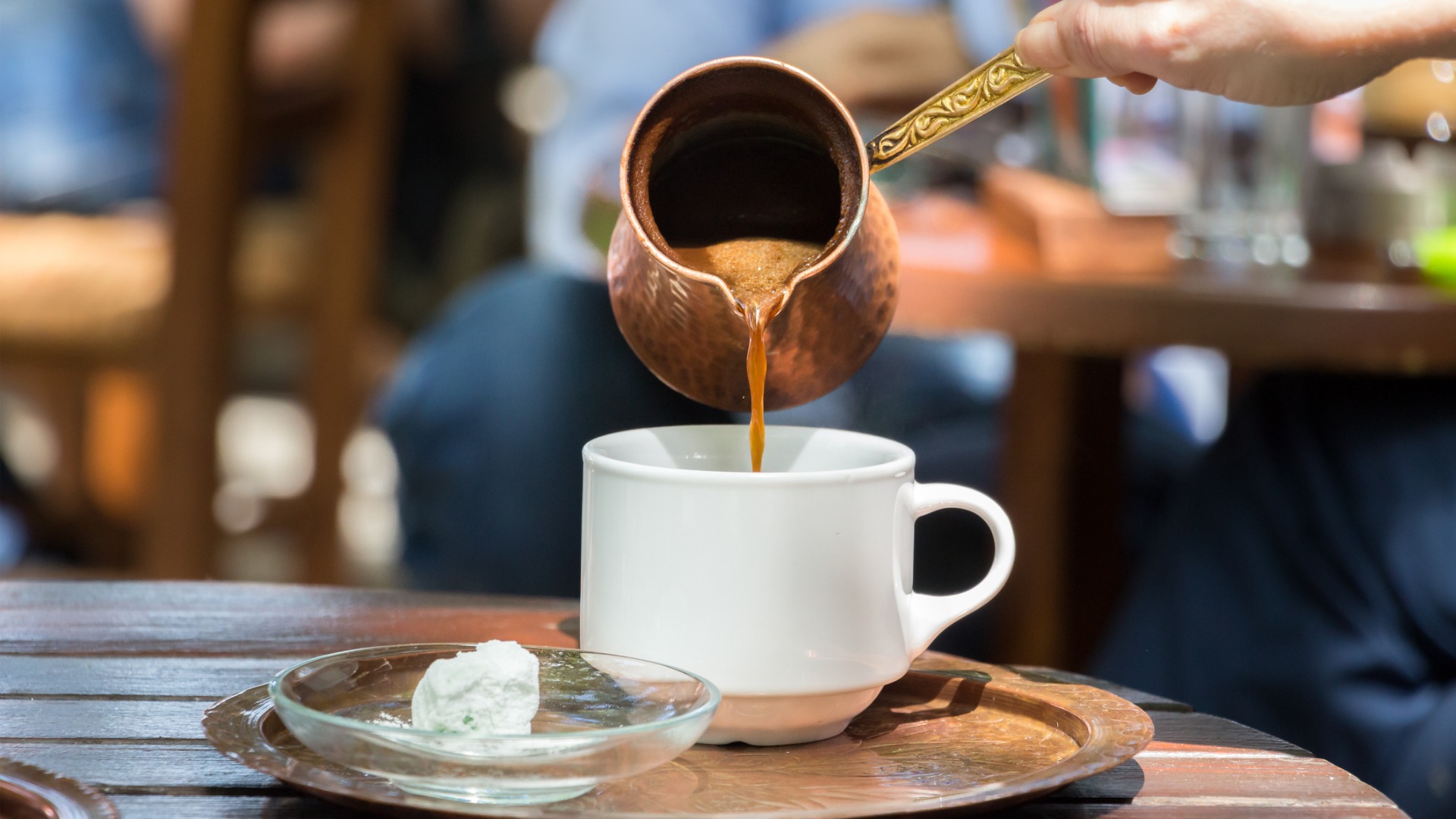 Tipping in The Czech Republic
For a nation that boasts the largest beer consumption per capita in the world, it's no surprise that the Czech word for tip is related to drinking. Spropitné translates to for drinking. This goes to show that, in the Czech Republic, tipping is by no means mandatory but more of a way to buy your server a beer – or two – after the end of their shift.
As far as tipping in the Czech Republic is concerned, one thing to remember is that the tipping etiquette in Prague differs from what happens outside the Czech capital. As a good rule of thumb, you're expected to leave a small tip anywhere in the Czech Republic apart from Prague, simply by rounding up the bill to the nearest whole number. For instance, if your bill at a restaurant, café, or bar is 95 CZK, you can pay 100 CZK.
However, in Prague, the tipping culture is similar to that of other European countries. Especially in the city's more tourist areas. More specifically, servers at restaurants in Prague expect a 10% tip as a reward for their services and the same goes for cafés and bars. Try to remember not to leave the tip on the table but give the money directly to your server instead. Unless, of course, you're paying by card. In that case, you can add the tip via the credit card terminal.
Like in Greece, tipping a taxi driver in Prague and the rest of the Czech Republic isn't mandatory.
Tipping in France
It's now time to have a look at the tipping culture in the most visited country in Europe, France. The French word for tip, pourboire, is along the lines of its Czech counterpart as it also means for drinking. Like in all European nations, tipping in France is entirely at your discretion and a tip to your servers is like buying them a round of drinks – or some French wine – as a gift for taking good care of you.
Restaurants in France will automatically add a 15% service charge to your bill (the so-called service compris). This is indeed money that goes to the servers. Therefore, tipping in France isn't mandatory and you won't be frowned upon if you decide not to leave a tip. That said, it's customary to leave an additional tip to the staff as a reward for the exemplary service you received. This tip can range between 5% and 15%, depending on your level of satisfaction and the type of establishment.
When sitting down to enjoy a cup of coffee at a French café or if you grab a taxi, you can round up the bill to the nearest euro or two.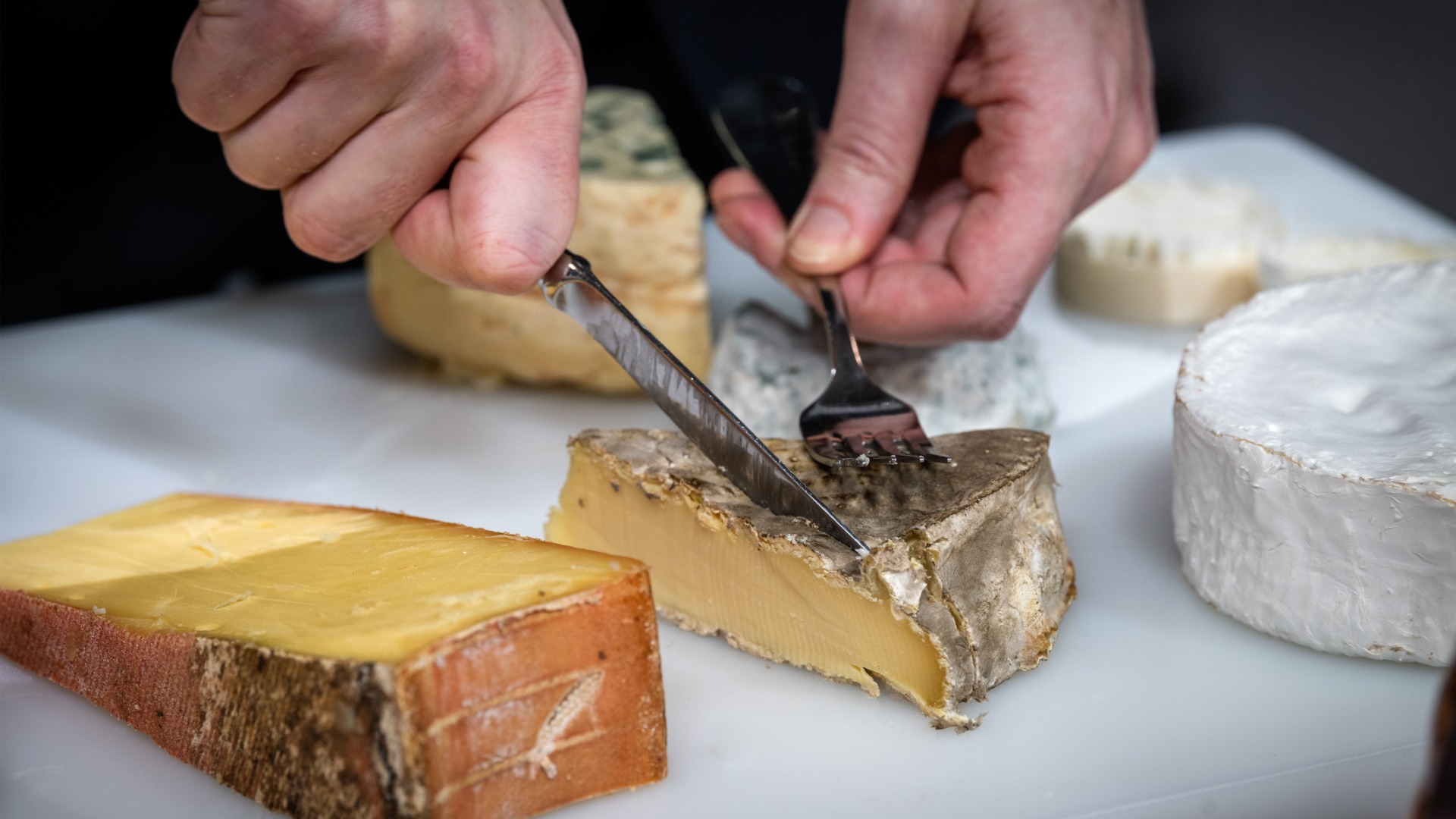 What To Tip in Europe If Traveling With JayWay
As we often like to say, the best way to see Europe is with JayWay! Therefore, this section will give you an idea of how much to tip in Europe for the services arranged by us, as part of your dream itinerary across your favorite European countries.
When arriving in Europe, JayWay arranges a private airport transfer for you so that you get to your hotel in the most comfortable way. In this case, tipping your driver the equivalent of $10 is common practice.
Furthermore, some of the best activities offered by JayWay are day trips to nearby points of interest, often amidst the jaw-dropping beauty of the European countryside. More often than not, we also arrange for you to get from one city to the next by private transfer instead of flying or taking the train. In both of these cases, when long-distance private transfers are involved, it would be a nice gesture to tip your driver for their good service with the equivalent of $15 to $20 per person.
During your trip with JayWay, you'll have the pleasure to be shown around the best European destinations by knowledgeable local guides. If you'd like to reward your guides for their great service, you can tip them at the end of the tour, preferably in cash. The amount can range between the equivalent of $20 and $30, depending on the size of your group.
If you booked a trip with us in the past or planning a bespoke adventure soon, you must know that what sets JayWay Travel apart from any other boutique tour operator is our team of passionate locals in Europe, all of them eager to share with you the secrets of their home countries and make you feel at home from the moment you set foot in Europe.
Far from being just another tour leader or an anonymous customer service agent, your local JayWay contact is in essence a friend you never knew you had in Europe, a knowledgeable local who guarantees your stay is seamless and your vacation memorable.
It's no overstatement to say that our local teams across Europe are the true bearers of happiness. They are the people that look after you before, during, and after your trip to Europe. The people that welcome you with the widest smile and make sure you leave Europe with an equally broad smile and a promise to be back before too long. Of course, this is priceless.
Even though our local teams are very well-paid, as a reward for their excellent services and never-ending passion, it's at your discretion to tip them the equivalent of $50 to $75, either in cash when you meet them or by credit card after the end of your trip.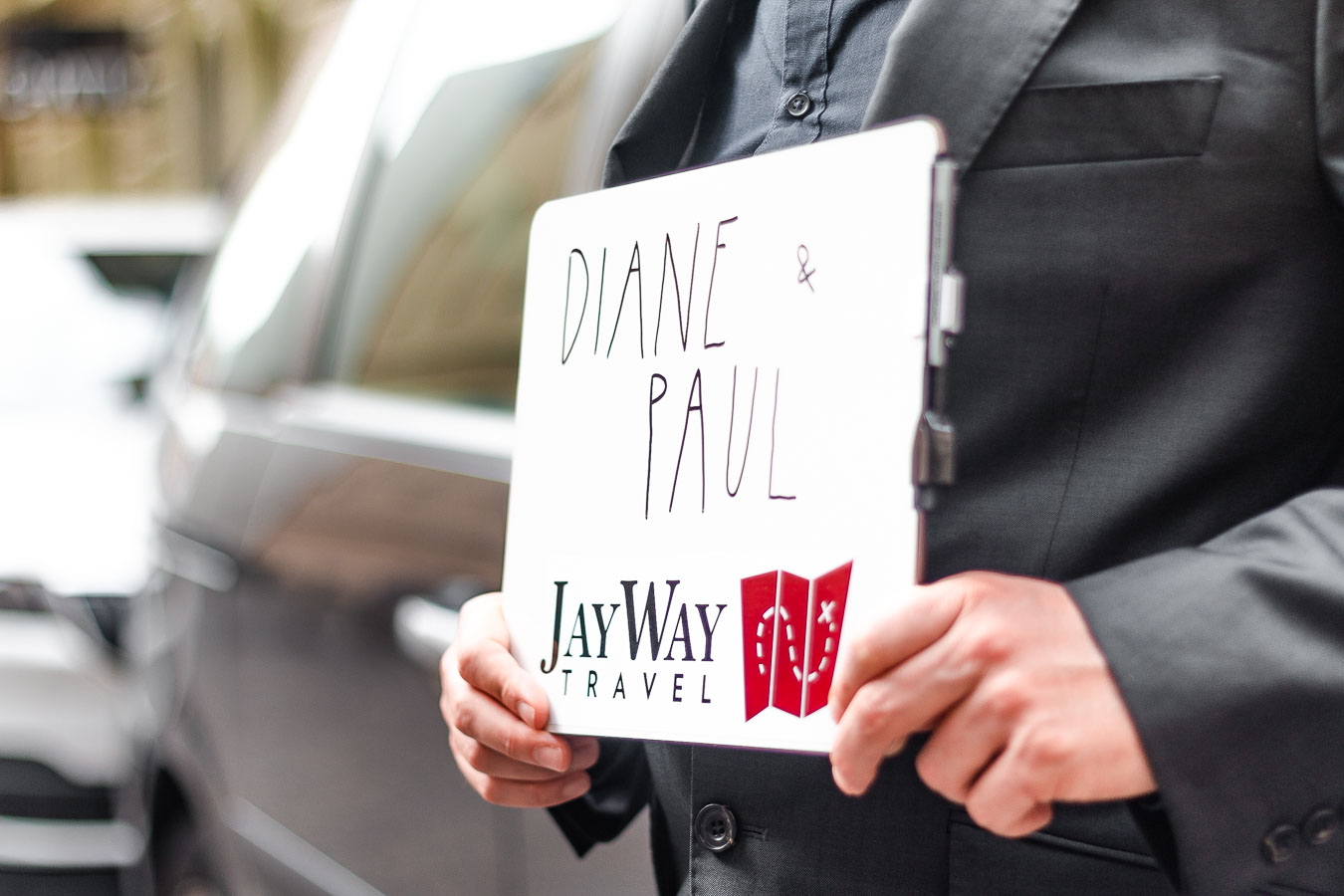 It should be clear by now that the tipping culture in Europe is all about rewarding good service, a true gesture of appreciation. In Europe, hospitality staff are well-paid, and tipping them is a nice way to say Thank You rather than to make up for low wages. Therefore, you shouldn't feel obliged to tip unless you want to show your appreciation for the exemplary service you received.
Now that you know everything about the tipping culture in Europe, you're one step closer to planning that European trip you've always dreamt of. So, what are you waiting for? Get in touch and let us craft the perfect itinerary for you!
Born and raised in Athens, Maria's passionate about travel and storytelling, a combination that makes her ideal for her role as our content manager.