Bring home guilt-free reminders of your travels to distant lands by seeking out sustainable souvenirs. This isn't your run-of-the-mill mugs and magnets selection! Here are some of the most eco-friendly places to shop while you're in Budapest.
Fashion and designer
Dressing up nicely and wearing cool accessories can lift us up. In Budapest, there are more and more eco-friendly and local designers opening boutiques.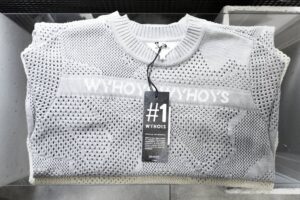 WYHOYS (Wear Your Heart On Your Sleeve)
When you visit Budapest, you will definitely walk by this shop as it is located in the Jewish district. You can check out their beautiful designer items made from organic fabrics ahead of time by visiting WYHOYS online and seeing their posts on Instagram and Facebook.
Address: Klauzal Ter 1
As well as a range of eco-friendly adult and children's clothes and accessories, you'll find zero waste and environmentally-minded home-decor products for every room in the house fill in this centrally located gem. Browse the Printa website to get an idea of the vast range of goods on offer.
Address: Rumbach Sebestyén utca 10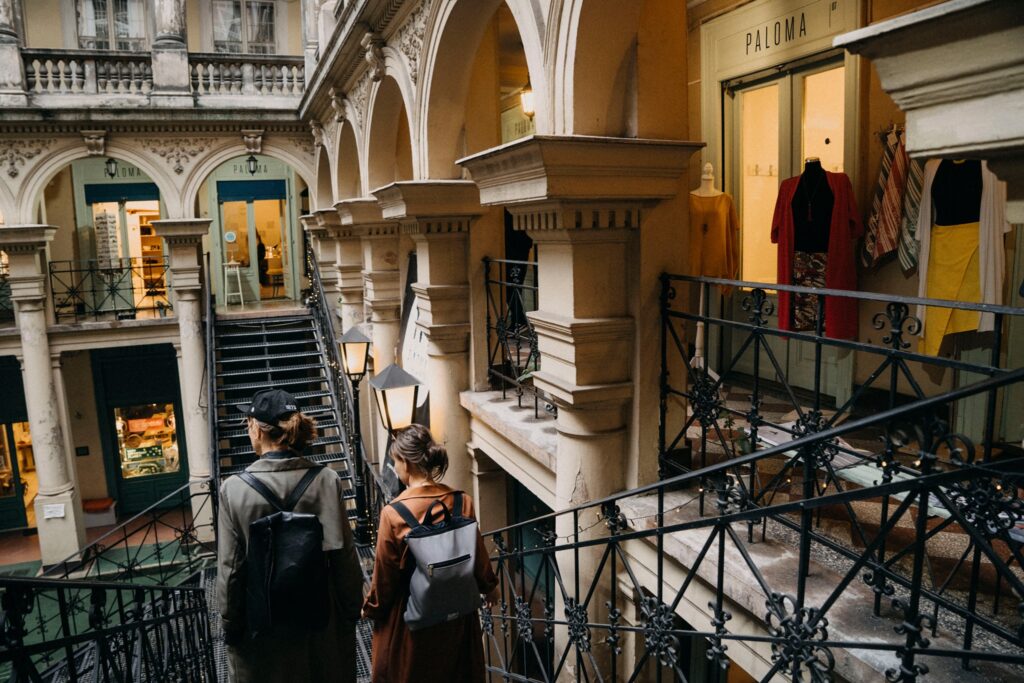 Paloma Artist Courtyard
This shared showroom gives you the widest choice in a one-stop-shop with almost 40 different local designers and craft artists. Accessories, clothes, dolls, ceramics, and many more unique products amaze the visitors of Paloma courtyard.
Address: Kossuth Lajos utca 14-16. inner courtyard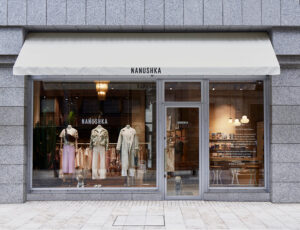 Nanushka
This fashion designer is worth seeking out because this shop is now getting famous around the world. Nanushka also have stores in NYC and London but of course Budapest is their home and they are really proud of it. And they care for sustainability. Whether you're shopping for a signature piece for your wardrobe or a standout gift for someone special back home, the collections of womenswear, menswear and accessories will offer plenty of choice. One more final bonus: because the store is also a specialty coffee shop, you can enjoy a great coffee in the lovely environment.
Address: 3 Bécsi utca
Plante, as the name suggests, is more of a plant & lifestyle shop but they have some accessories that can make the trip home with you. Houseplants are the new pets it seems, so treat yourself or a friend to a new plant pot with European flair or any of their other well-thought-out accoutrements.
Address: Madách Imre út 8
Second hand
Another great way to take care of our environment is to shop second hand. Second-hand shops are not only environmentally friendly but can save you a lot of money. It may take a little bit more time to find the best pieces, but it will definitely be something unique.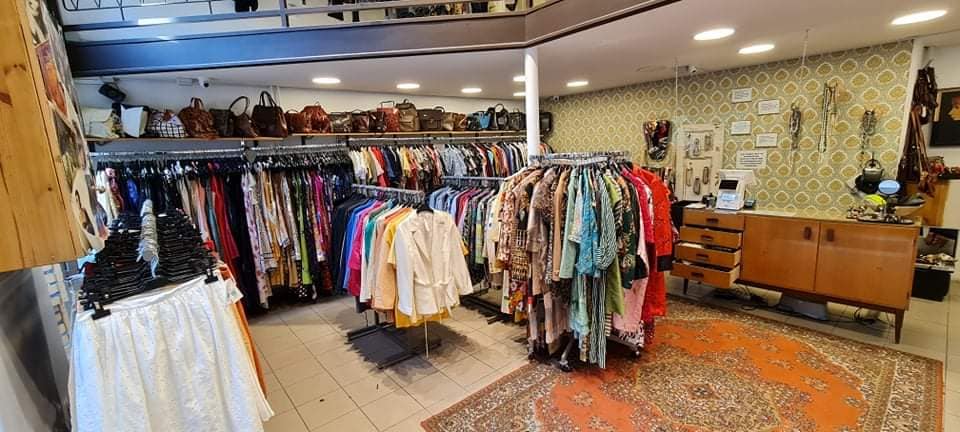 Humana Vintage Butik
My personal favorite is Humana Vintage Butik. In Humana, you will find the most amazing 60s – 90s pieces. Forget images you might have in your mind of disorganized thrift stores, this is next-level second-hand, with a keen eye for curation and presentation. This centrally located shop is restocked almost daily with "new" clothes, so there's always a reason to go back.
Address: József krt 74
Market
As well as being a must-see sight in Budapest, the Great Market Hall is not only somewhere you can try the best Hungarian traditional flavors but it's also a great place to shop for all your souvenirs in one place. Local products, handmade Hungarian embroideries, and many more beautiful things waiting for you to treat yourself or your loved ones.
Address: Vámház krt. 1-3

Bettina is our Budapest city host and his her finger on the city's cultural pulse. As a keen fashionista Bettina is the go-to person for tips on local designer shopping in the Budapest.