Italy's famous wine regions, like Tuscany and Piemonte, are mostly known for their red wines. In fact, some of the country's best whites come from two regions that aren't so synonymous with wine, Veneto and Friuli-Venezia-Giulia. As I'm from the Venice area myself, and keen on wine and visiting wineries, I've been lucky enough to go to all of the places listed here and to sample their wines. Consider this my top ten wineries and wines for this part of Italy.
---
Veneto
Prosecco might be world famous, but most people have no idea where in Italy it comes from (the Veneto region, close to Venice) or even that it can be used for more than just celebrations.
On July 7, 2019, the Prosecco Hills were declared a UNESCO World Heritage Site because of their unique natural and cultural, landscape and wine-making characteristics.
Prosecco dates back to the ancient Romans, who produced it using the Glera grape, grown by the Gulf of Trieste. From these grapes came Puccino wine, well known for its fruity and fresh taste.
The inhabitants of Trieste wanted to distinguish their special local wine from those produced in surrounding areas, like Istria and Gorizia. They decided to give it a name reminiscent of their home, so the name "Prosecco" derives from the fact that the Glera vine has always been cultivated near the Tower of Prosecco.
Between the 18th and 19th centuries, the cultivation of Prosecco grapes expanded to the Veneto area. Antonio Carpenè founded Italy's first oenological school, in Conegliano, which then invented the sparkling Conegliano – Valdobbiadene winemaking method.
Later, the district was recognized as the only DOC (Controlled Denomination of Origin) and DOCG (Guaranteed Controlled Denomination of Origin) area of Prosecco production.
DOC is produced throughout Friuli Venezia Giulia and in parts of Veneto, Venice, Padua, Belluno, Treviso and Vicenza. The DOCG, also called Prosecco Superiore, only covers a small area in the Treviso Hills, and has only two denominations, "Conegliano-Valdobbiadene" and "Colli Asolani".
For this article I've chosen five of my favorite Proseccos, each from a different winery. When you're visiting Venice, you can ask us to include a visit to one of these wineries in your itinerary.  So you can at the very least enjoy a taste of Veneto at home, we've included links to sites you can order some of these wines from. You'll notice that there are various types of Prosecco. Let us explain the difference…
Brut, Dry and Extra Dry Prosecco.
The difference between brut, dry, and extra dry prosecco is how long they have refermented, a process that increases their sugar content, and therefore sweetness. The more lovable a wine is, the more it gives sweet sensations to the palate. This is very important, because it suggests how and when to consume that type of Prosecco and on what occasion.
Brut: The refermentation is interrupted when the remaining sugar is very small, about 12 grams per liter. This is the least sweet type of Prosecco, but definitely more masculine, with a pale straw color, an elegant floral bouquet smell, and a harmonious, slightly fruity, acidic and dry taste. A wine of this type is ideal for a meal,especially if served in combination with first courses with a delicate flavor, young and not excessively tasty cheeses, but is also good with white meats or risotto.
Extra Dry: This has a sugary residue ranging from 12 to 17 grams per liter. It is the most classic version, much softer than a Brut. It has a fine and persistent perlage, of a pale straw color, its taste is harmonious, sapid, and slightly acidic. This wine is ideally enjoyed as an aperitif, or also as an accompaniment to delicate dishes.
Dry: This is the sweetest, with 17 to 35 grams of sugar per liter. It is still not sweet enough to accompany all types of desserts, but it can easily join dry pastries. In this type of wine, the color is bright straw, with a fine and persistent perlage and an elegantly fruity bouquet. Excellent with fruit, but also with mussels and seafood.
The differences between the various types of Prosecco are very subtle, but we must note that the real key factor behind a wine's quality and flavor is the passion of those that produce them, the land that has grown the grapes, the air that the plants have breathed, the refinement methods used, the type of harvest method used, and the water used for irrigation. These are the unique and unclassifiable characteristics that can determine whether a Prosecco is an ordinary wine or a rare pearl.
For over 90 years, Adami has produced only Prosecco Valdobbiadene DOCG and Prosecco DOC Treviso in its various types and expressions, both traditional and more modern, linked to the diversity of each single hill.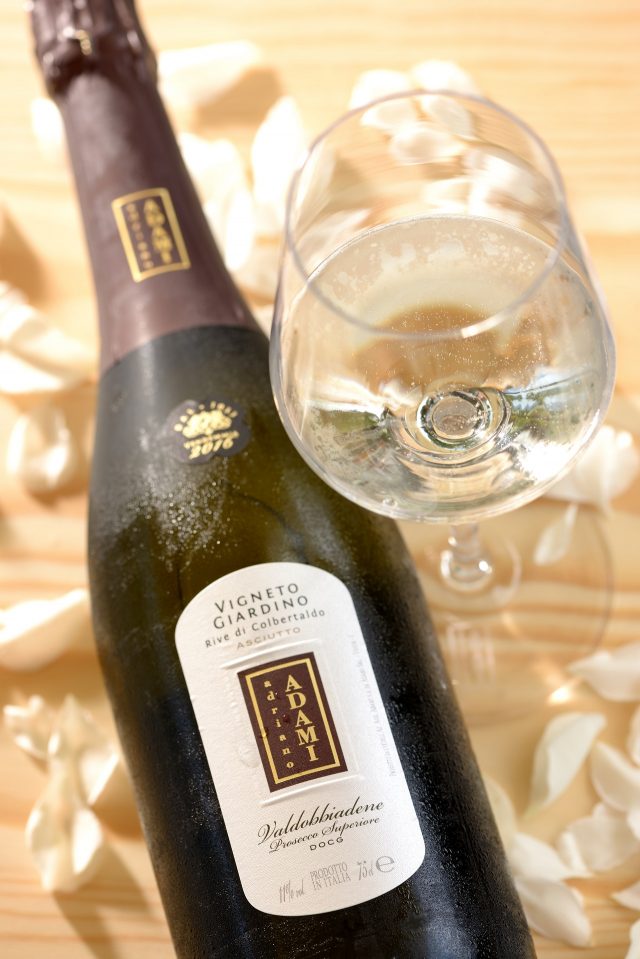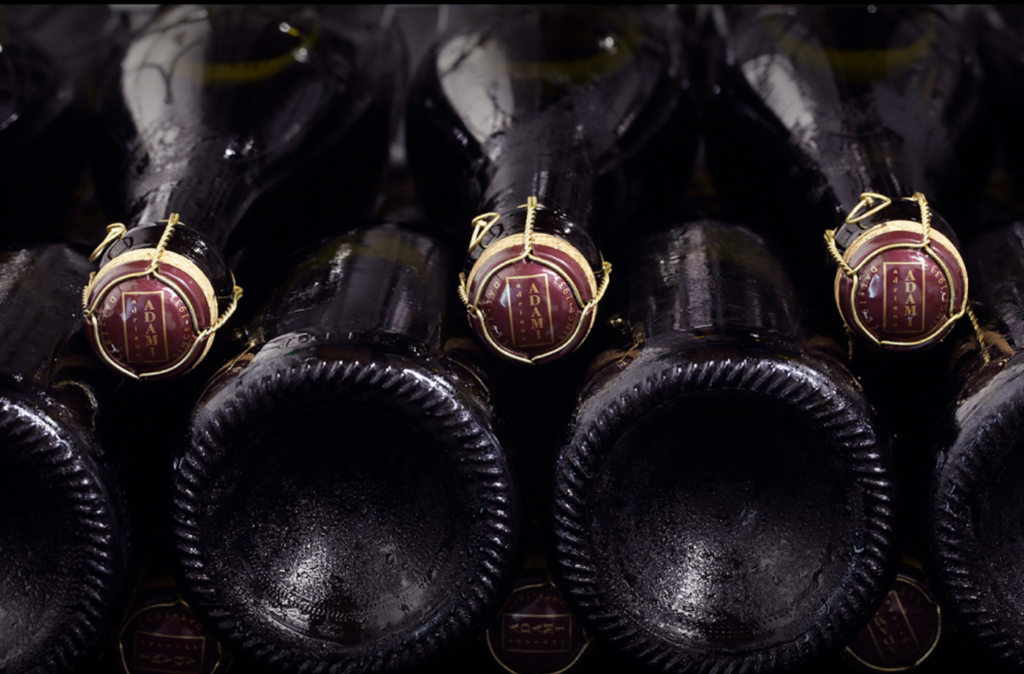 Our Choice
Vigneto Giardino, Superiore Rive di Colbertaldo Dry Prosecco
Where from
Conegliano-Valdobbiadene
Serving suggestion
Excellent aperitif, suitable for all occasions. It goes well with dry pastries, focaccia, fruit tarts and fresh fruit, especially peaches and melons.
Serving temperature
5 – 6° C. Uncork at the time of serving
Glass Flûte
---
Astoria is located in Refrontolo, in the heart of the Conegliano – Valdobbiadene DOCG zone. This winery has forty acres in one of the most beautiful wine-growing areas in Italy, renowned for its climate, which highlights a harmonious succession of hills and vineyards. Its products are served in the most exclusive restaurants, wineries, and bars.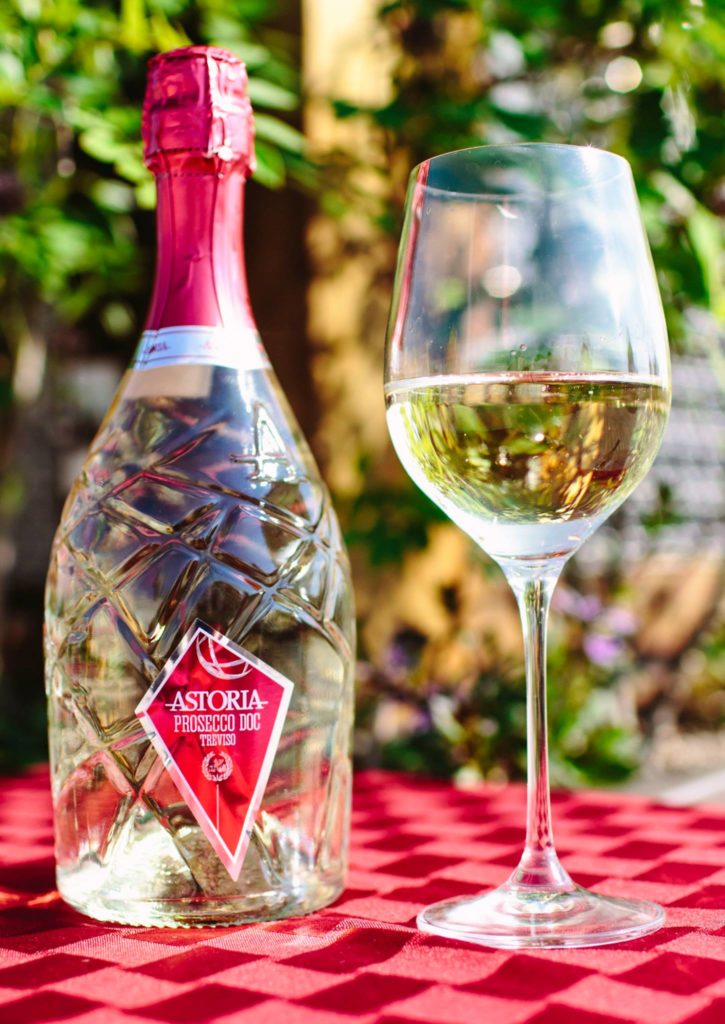 Our Choice
Prosecco DOC
Where from
Conegliano-Valdobbiadene
Serving suggestion
Perfect with cold cuts, cheeses and first courses with fish; excellent with fried vegetables, baked potatoes, and grilled white meat.
Serving temperature
5 – 6° C. Uncork at the time of serving
Glass Flûte
---
Melting together tradition, temperament, and the commitment to strive for excellence, each day at Bepin de Eto is a new challenge, an engine that over the years has nourished the relationship of this family with its vineyards, a genuine symbiosis that ensures wines of the highest quality possible.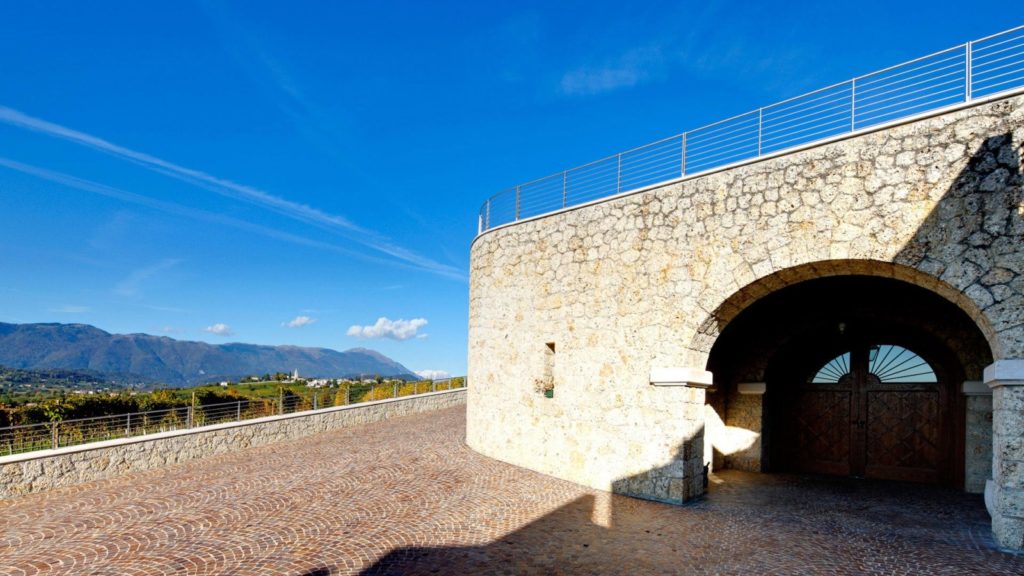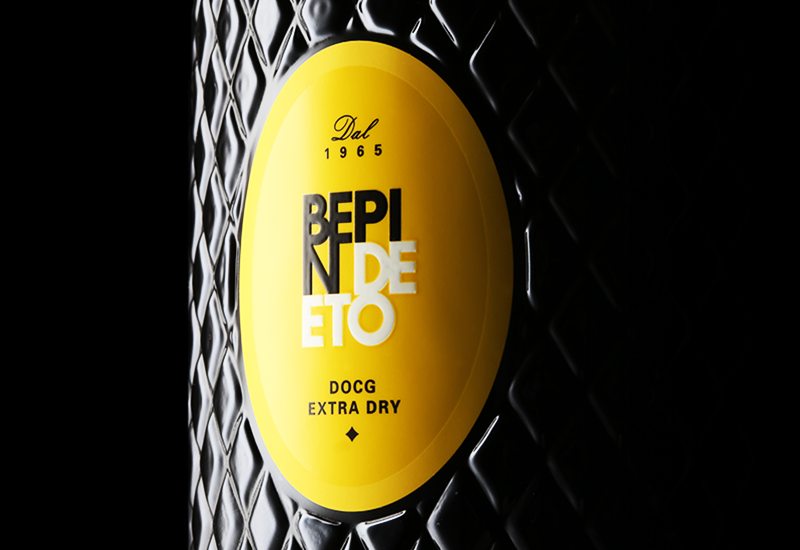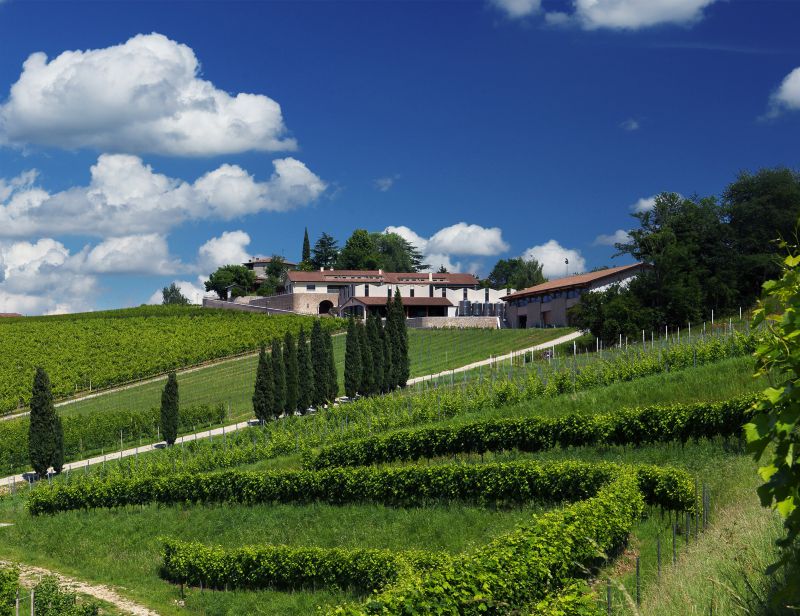 Our Choice
Prosecco Superiore EXTRA DRY Millesimato
Where from
Conegliano-Valdobbiadene
Serving suggestion
Ideal for an aperitif. Fine as well with fish, shellfish, and mussels, and a good partner for crème sweets and fresh fruit.
Serving temperature
6 – 8 °C. Open bottle at moment of serving
Glass Best enjoyed in a large tulip-shaped glass with curved-in rim
---
With more than 250 awards from throughout the winemaking world, Col Vetoraz is a vineyard known for its reliably good vintages and excellent location.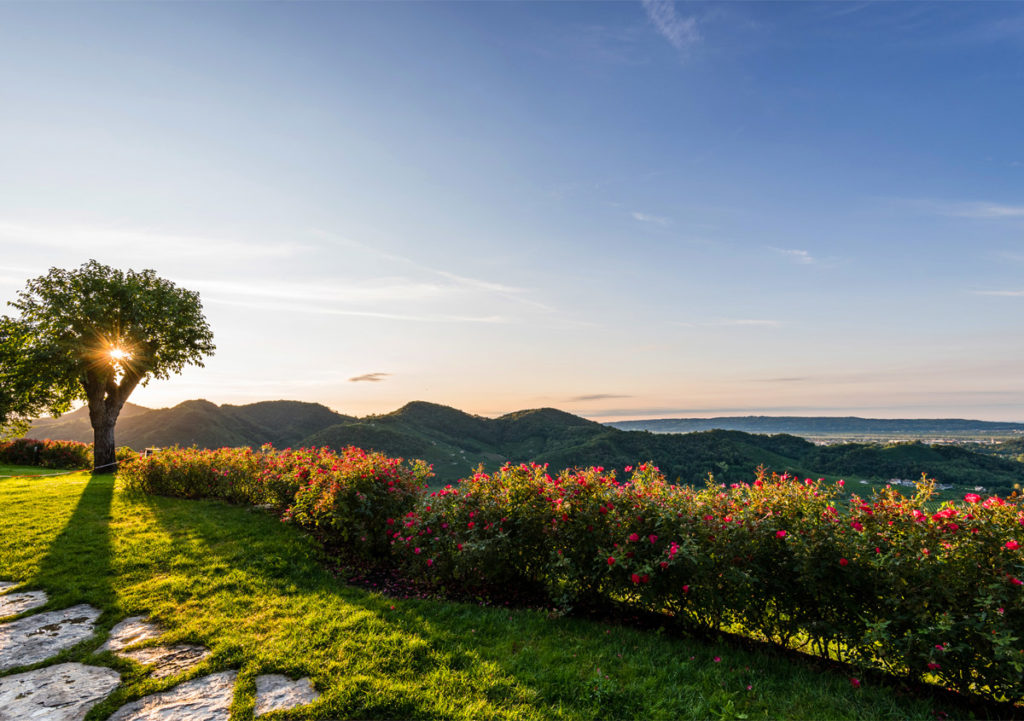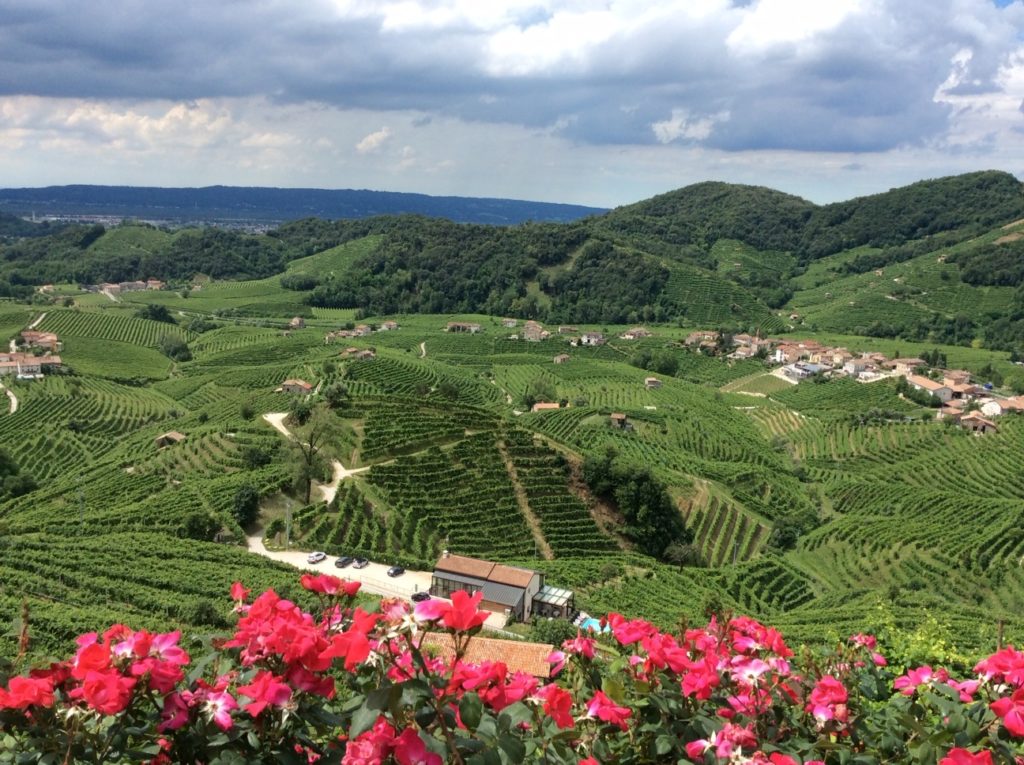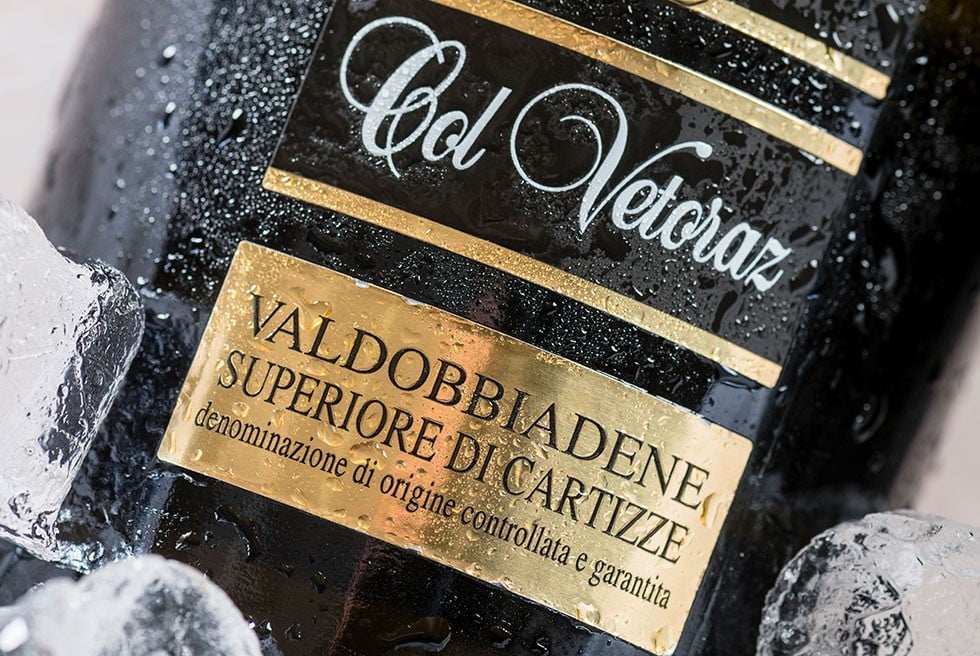 Our Choice
Valdobbiadene Superiore di Cartiz
Where from
Conegliano-Valdobbiadene
Serving suggestion
An ideal ending to an exquisite meal, and perfect for special occasions, this wine pairs very well with cakes and sweets
Serving temperature
6 – 8 °C. Open bottle at moment of serving
Glass Flûte
---
Vigne Matte is located in a small hillside villa nestled in the mountains. The vineyards are protected from northern winds by the Dolomites' peaks, but are always exposed to sun. Their modern vine-growing techniques and production strategies contribute to guaranteeing high quality wines.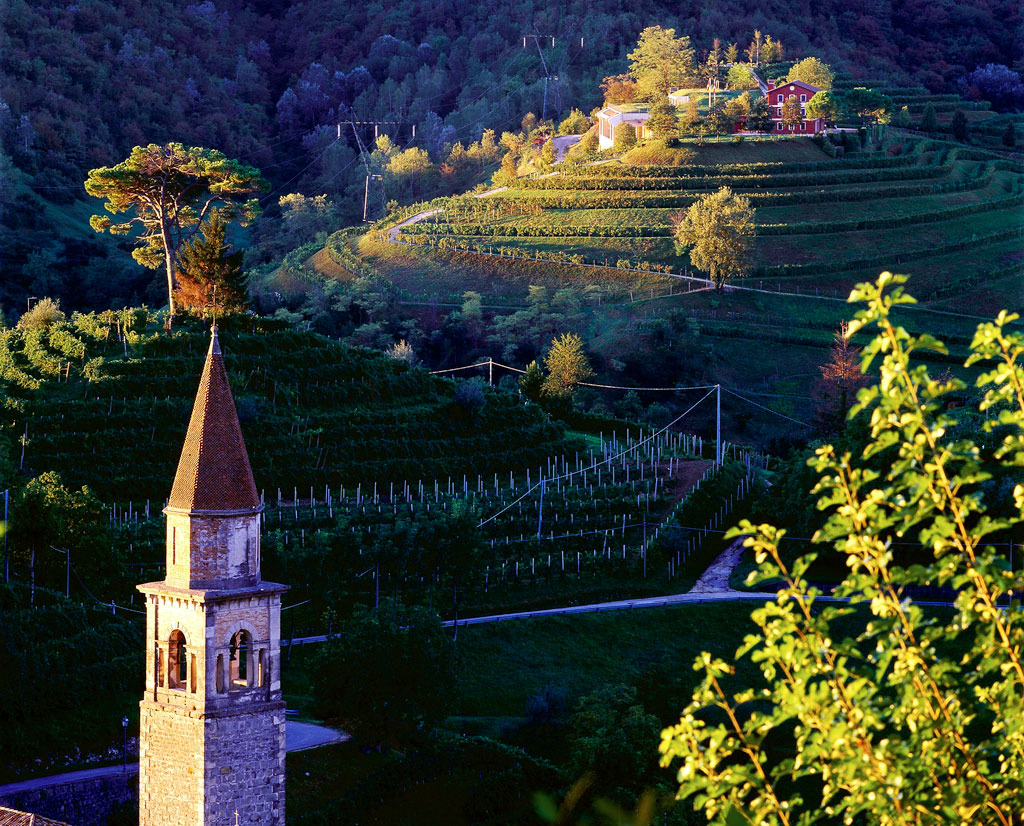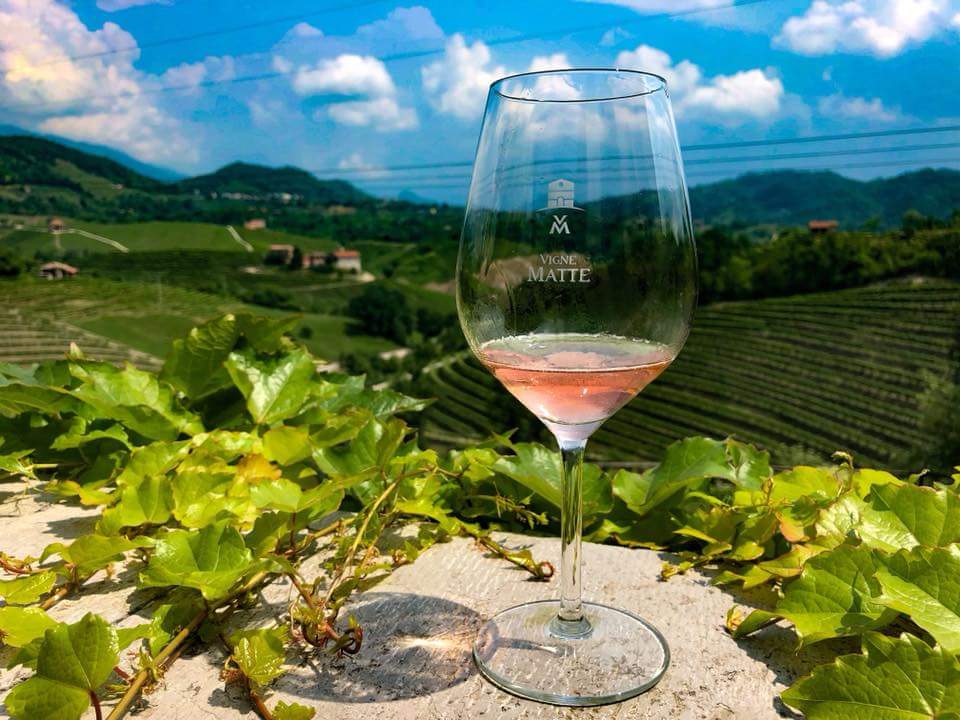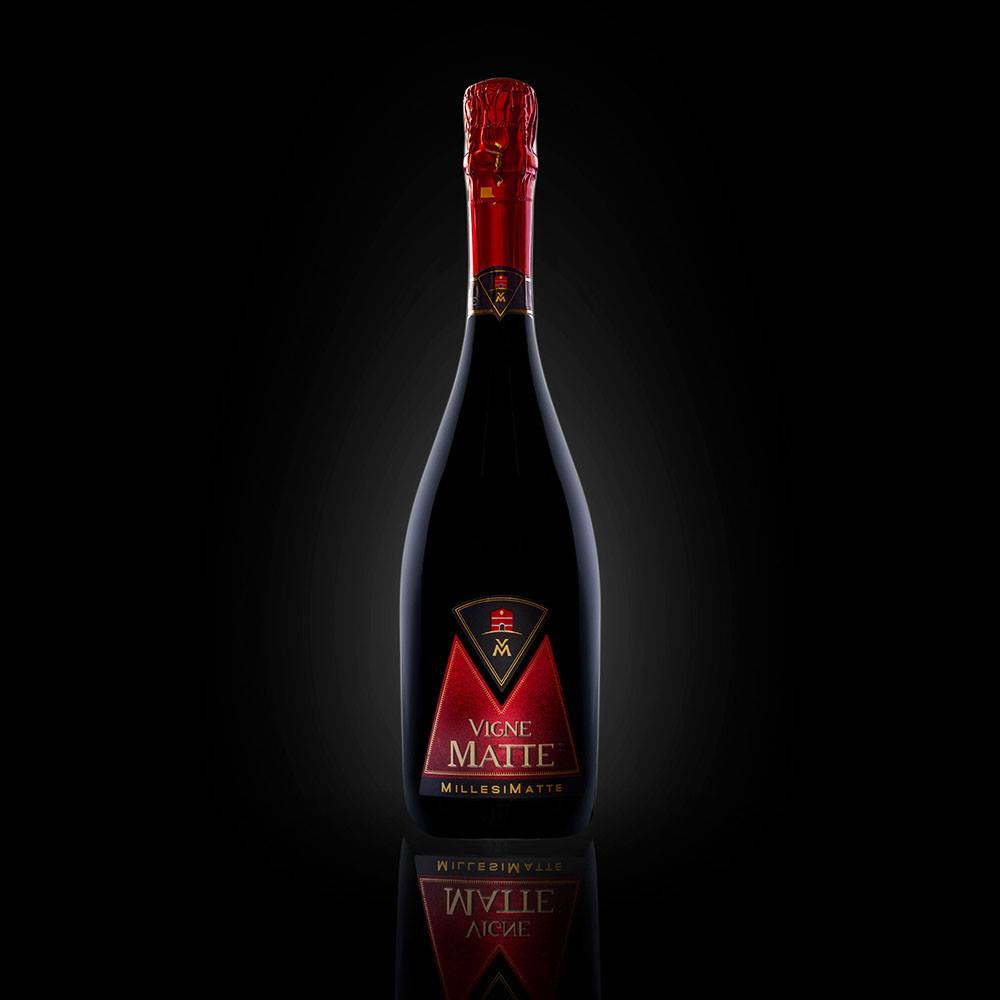 Our Choice
Superiore DOCG Extra Dry MillesiMatte
Where from
Conegliano-Valdobbiadene
Serving suggestion
To appreciate its delicate nuances, MillesiMatte deserves to be tasted alone. However, its marked softness and varietal personality, make it very pleasant with delicate seafood dishes and vegetables.
Serving temperature
6 – 8 °C. Open bottle at moment of serving
Glass Privè Gran Cru Flûte
---
Friuli – Venezia Giulia
Tucked away in the far northeastern corner of Italy is the region of Friuli-Venezia-Giulia, touching Austria, Slovenia, and the Adriatic Sea. Although the region is relatively small compared to the rest of Italy, many of the country's finest white wines are made there. Stretching from the Alps to the sea, this region has plenty of different climate zones.
This geographical position creates advantageous climate conditions. The plentiful sun, in combination with warm air from the Adriatic Sea, stimulates grapes to ripen properly. Cool breezes from the Alps help grapes preserve their freshness and acidity. Rich in minerals and microelements, the local soil gives wines a unique and unmistakable character.
The very best wines from here tend to be Sauvignon Blanc, Pinot Grigio, or Friulano, a local varietal. Friuli is a bit too far from Venice for a day trip, but if your curiosity is piqued, you could visit several of these wineries on the small group or private multi-day gourmet and culture tours led by Daniele, our country manager for Italy.

At Jermann, attention to biodiversity issues has been one of the main goals since the very beginning: biodiversity in terms of the ecosystem where vines thrive and the environment surrounding crops and vegetables. The Jermann line stands for healthy nutrition while preserving the tradition.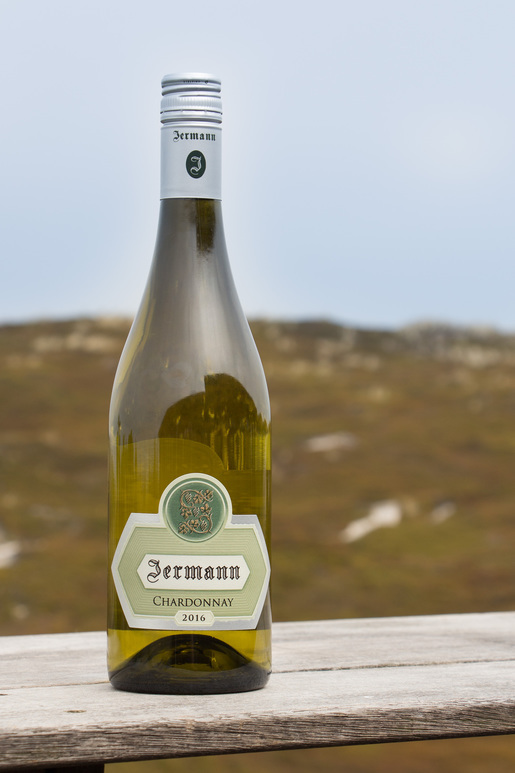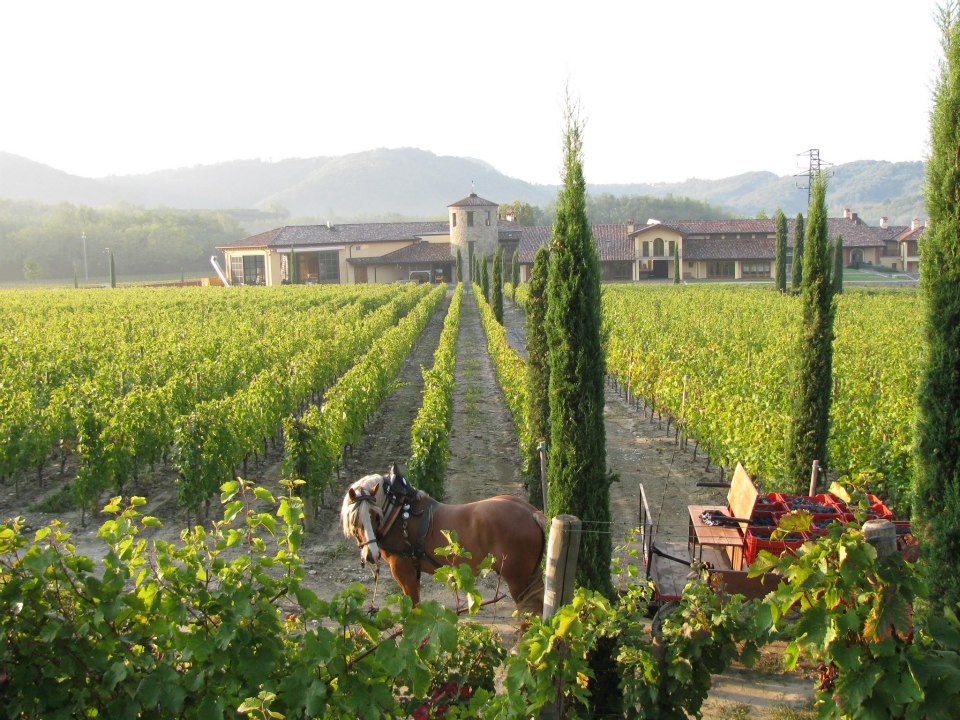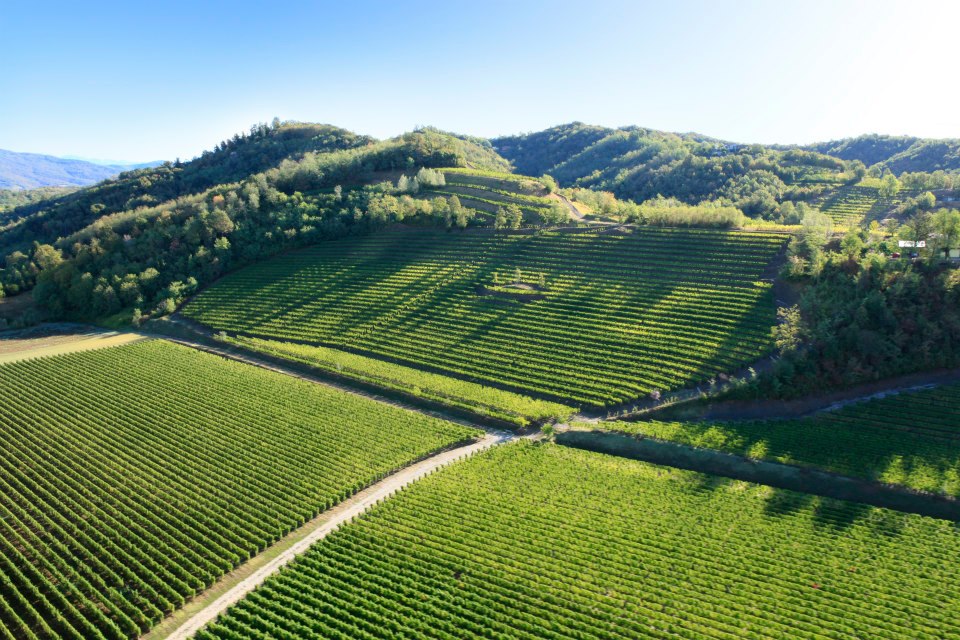 Our Choice
Chardonnay

Chardonnay is the world's most popular grape for white wines, and even enjoys a global holiday on May 21st, International Chardonnay Day. A very easy grape to grow, chardonnay lends itself to many different styles and levels of complexity. Most wine experts consider the grape to perform best in cool climates and rocky soils like Burgundy, Champagne, and Friuli. It's a very transparent grape, which means it expresses terroir, so it requires expert vineyard care and winemaking to craft an outstanding wine. Jermann's Chardonnay expresses classic weight and structure with aromas of crisp apple, white flowers, river rock, and subtle hints of tropical fruit and vanilla spice.
Where from
Collio, Friuli Venezia Giulia
Serving suggestion
As an aperitif, it goes well with salted fish, crustaceans, and vegetable based dips.
Serving temperature
10°C. Open bottle at moment of serving
Glass Excellent if enjoyed immediately after opening, but even better after it has the chance to breathe.
---
Winemakers for more than fifty years, La Tunella demonstrates its passion for its land and vines through excellent, quality wines.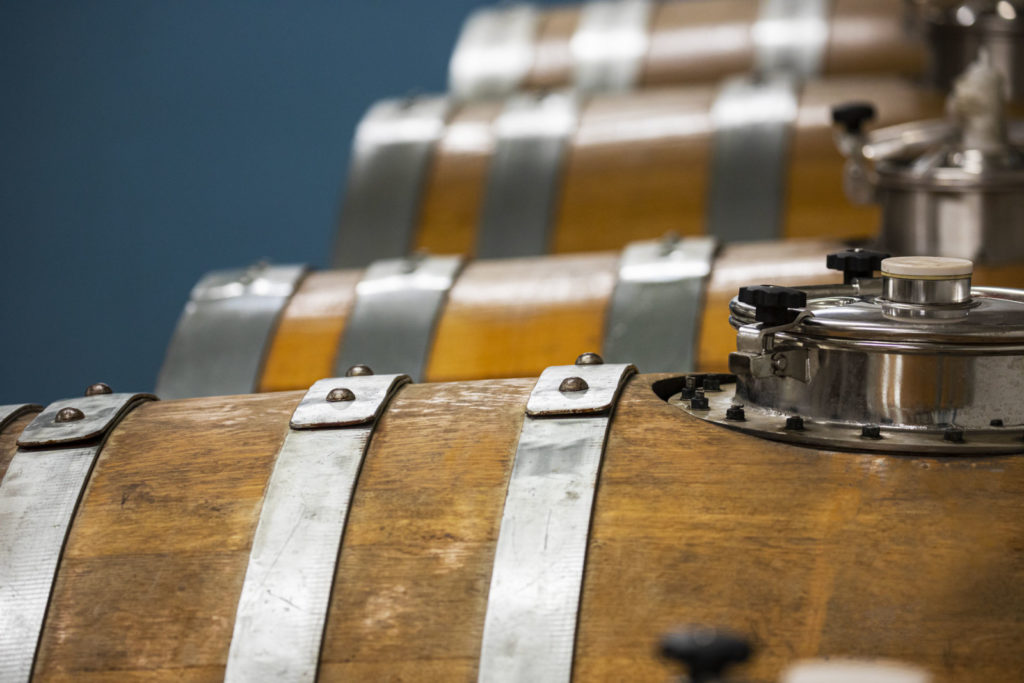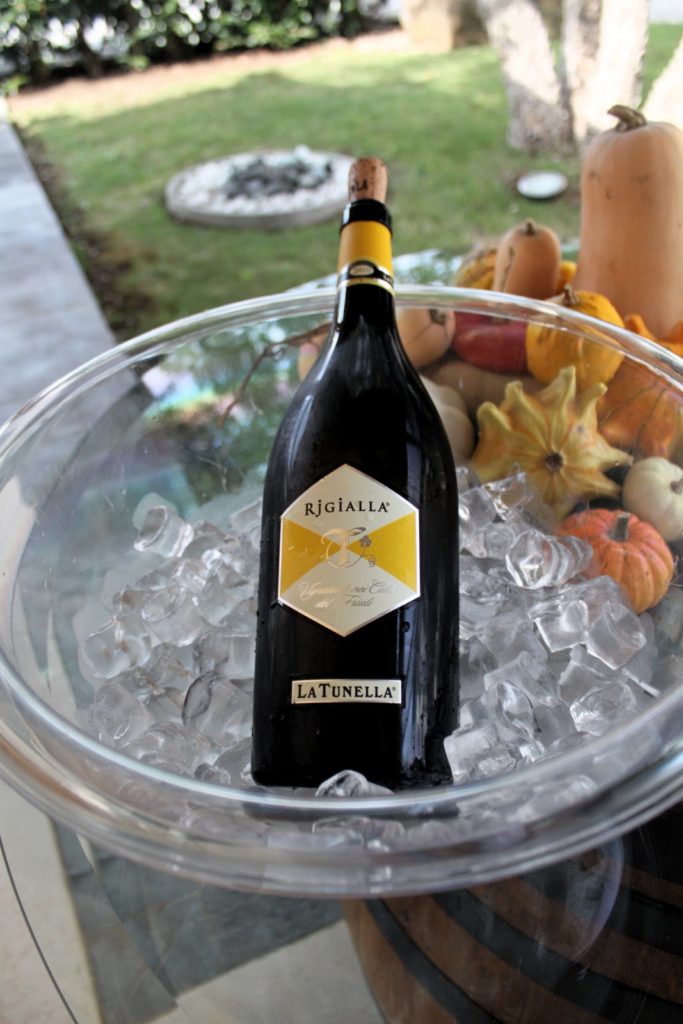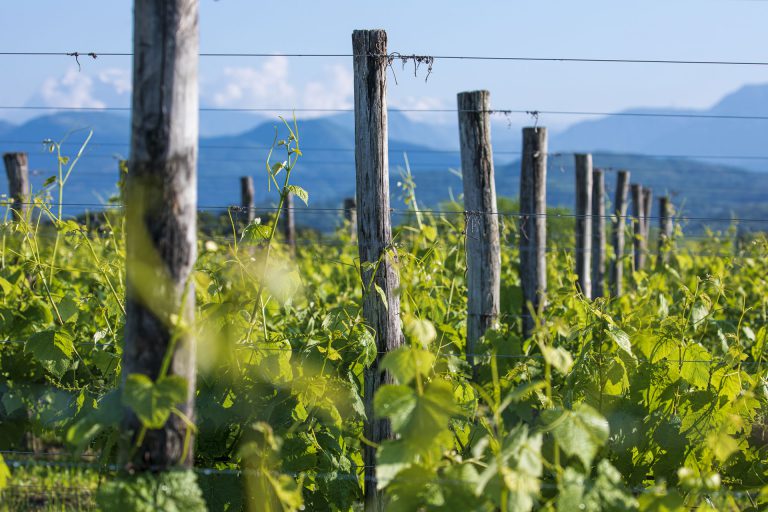 Our Choice
Rjgialla, Ribolla Gialla.
This type of wine dates back to at least 1289. By 1402 Ribolla's demand and reputation had become so great that a law was passed prohibiting the adulteration of this wine. Ribolla is suitable for all kinds of wine, from sparkling, to fresh or wooden-aged whites, sweet with noble rot. The grape's full name, Ribolla Gialla ("yellow") signals its distinct yellow color at ripeness, when its berries are manually plucked. Some Ribolla is made with skin contact and oak aging to produce a full-bodied wine that can develop with cellar time. It's a light, fresh white made for early drinking.

Where from
Colli Orientali, Friuli Venezia Giulia
Serving suggestion
Excellent with cold starters with sweet and sour sauces, vegetables, delicate fish dishes, mixed fried fish and soups (especially vegetable veloutés)
Serving temperature
8 – 10°C. Open bottle at moment of serving
Glass White wine glass, medium-wide
---
Livio Felluga's wines are the fruit of family traditions extending over five generations. Today, the Livio Felluga estate extends over more than 160 hectares of hill country in the Collio and Colli Orientali del Friuli, with 155 hectares planted to vine. The vineyards yield exclusively great wines with instantly recognisable fragrances and aromas.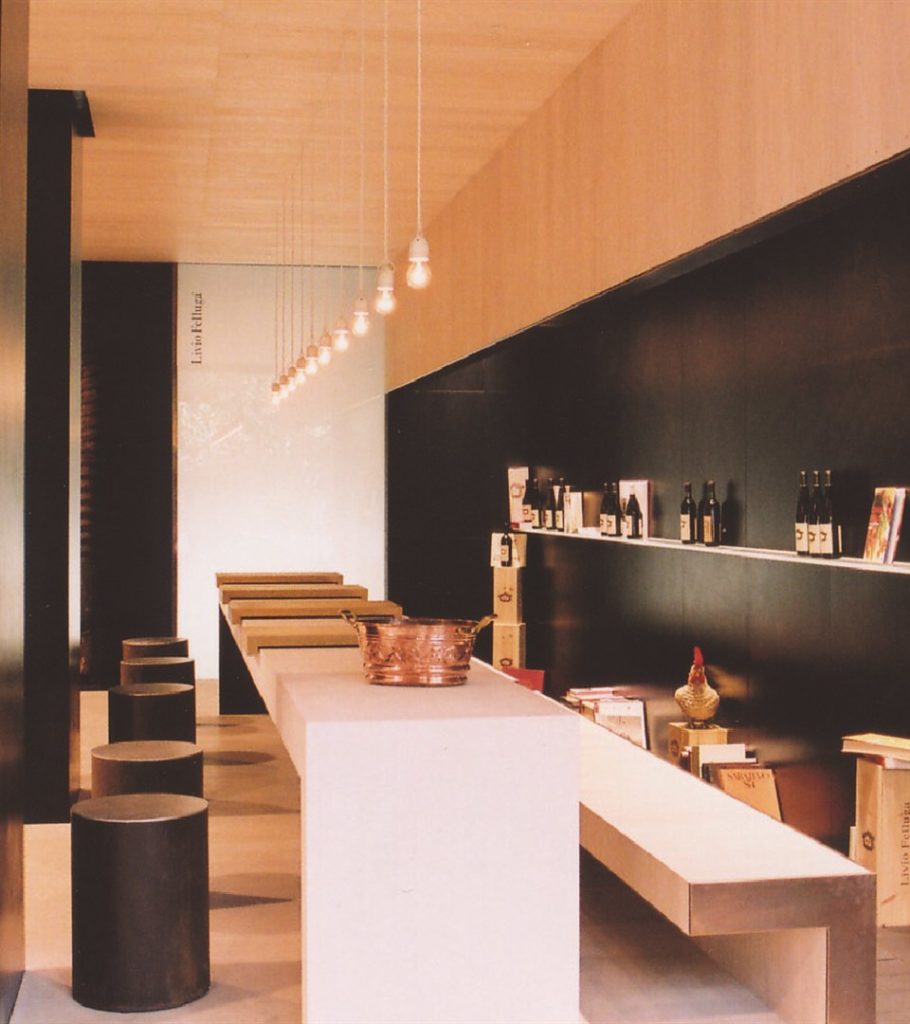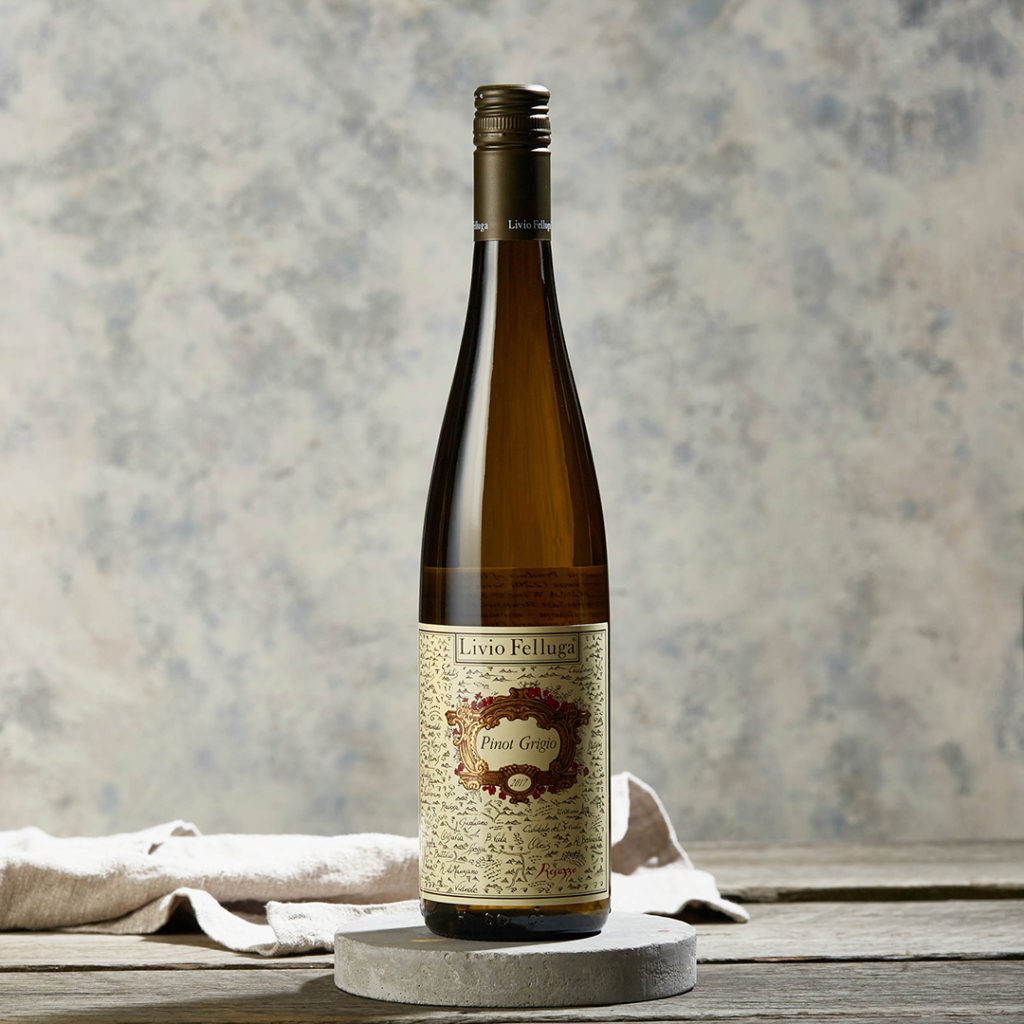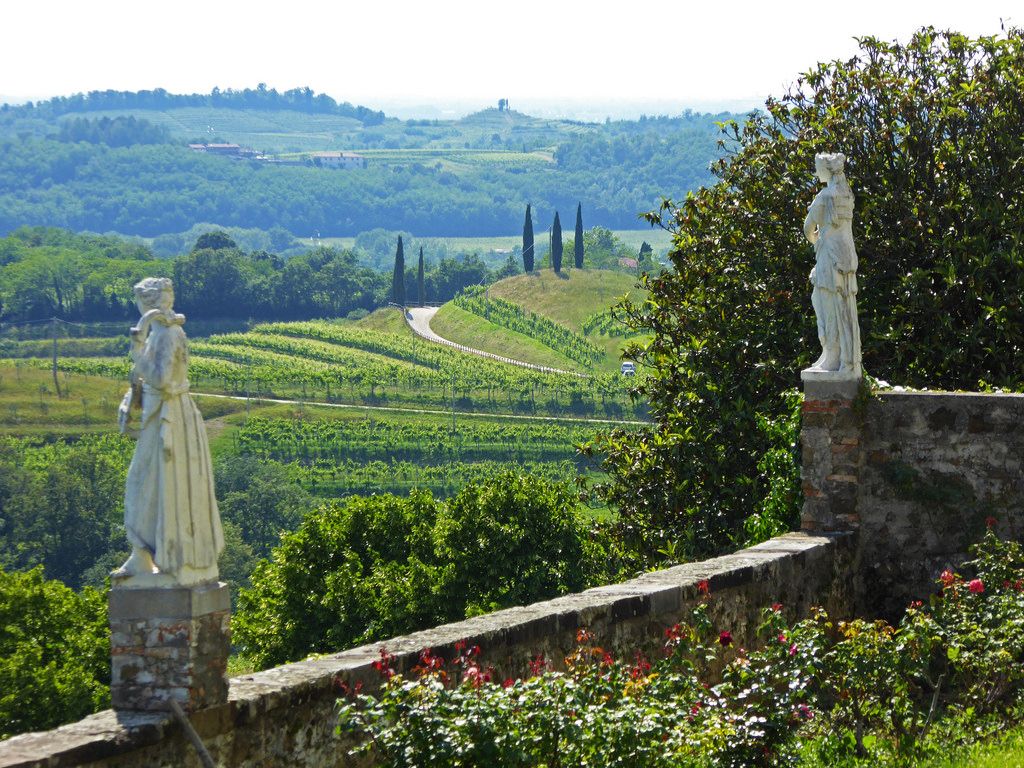 Our Choice
Pinot Grigio.
The Pinot Grigio is a red grape variety, but almost always vinified in white. The Pinot Grigio grape is part of famous wines such as Champagne because of its suitability to long aging. It isn't an adaptable vine and it's quite hard to grow because it requires cold climates. In Italy, Pinot Grigio has found its ideal climate in Friuli Venezia Giulia. Pinot Grigio has a straw yellow color with golden shades. The nose offers floral and fruity aromas, reflecting soil, local climatic conditions and the type of vinification used. The palate is fresh and salty and pretty soft. The flavour is lightly dry yet extremely fresh. Its pleasantly balanced and elegant structure makes for an unusually refined and aristocratic wine.

Where from
Colli Orientali, Friuli Venezia Giulia
Serving suggestion
A particularly good match for fish, seashell, risotto, and baked vegetables
Serving temperature
12 – 14 °C. Open bottle at moment of serving
Glass White wine glass, medium-wide
---
Winemaker Mario Schiopetto was driven to reflect his land's traits through his wine, and focuses on innovative techniques to guarantee high quality for a low environmental impact.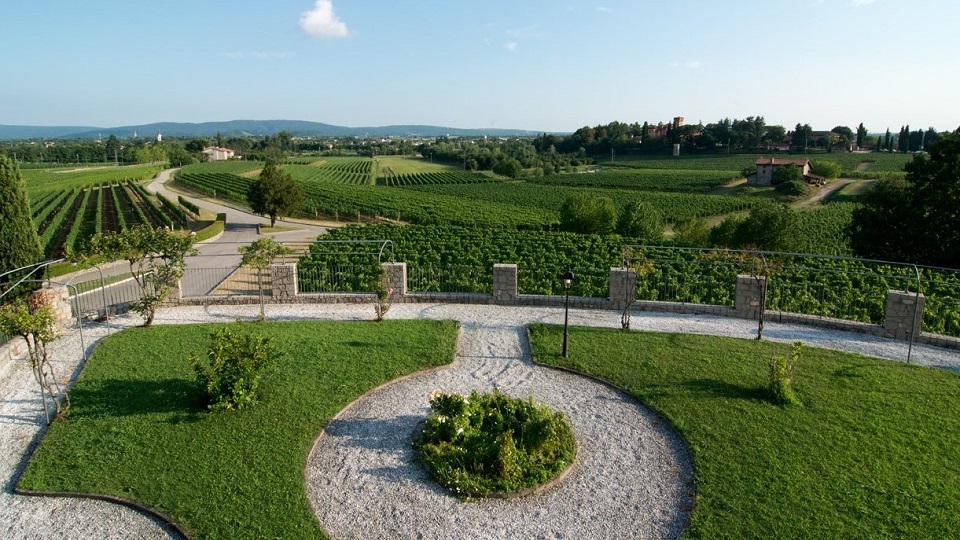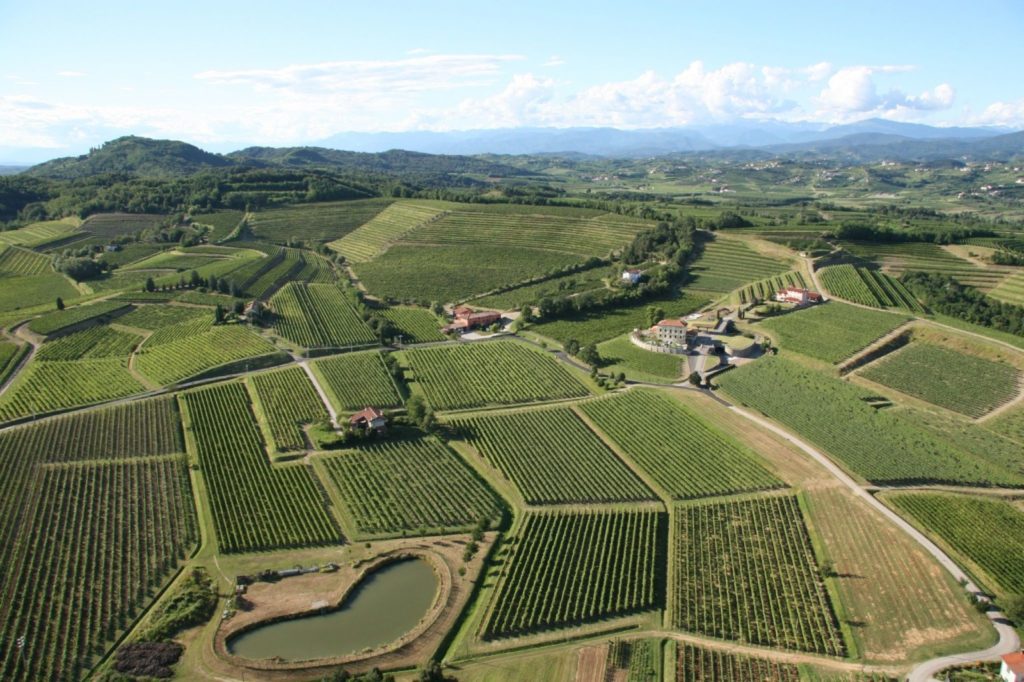 Our Choice
Friulano.
For centuries, the grape used to make this wine was widely known as tocai friulano. But after joining the European Union in 2004, Hungary obtained the exclusive use of the name "tocai" for the famous wine produced in its Tokaj region, leaving Italians with just "Friulano" This niche wine is popular with connoisseurs. It ranges from light and crisp to richer and full-bodied, but reliably exhibits alluring perfume of pears. Some of the finest and more complex friulanos are kept in contact with the grapes' skins, intensifying their character.
Where from
Colli Orientali, Friuli Venezia Giulia
Serving suggestion
Excellent as an aperitif, the wine is well matched with San Daniele ham, eggs, and asparagus dishes, and provides interesting pairings with Asian food.
Serving temperature
13 °C. Open bottle at moment of serving
Glass White wine glass, medium-wide
---
The production of outstanding grapes and wines is linked to a broad range of factors, but Vie di Romans' wines demonstrate a masterful understanding of how the environment, from climate to soil, can be understood and controlled to create quality wines.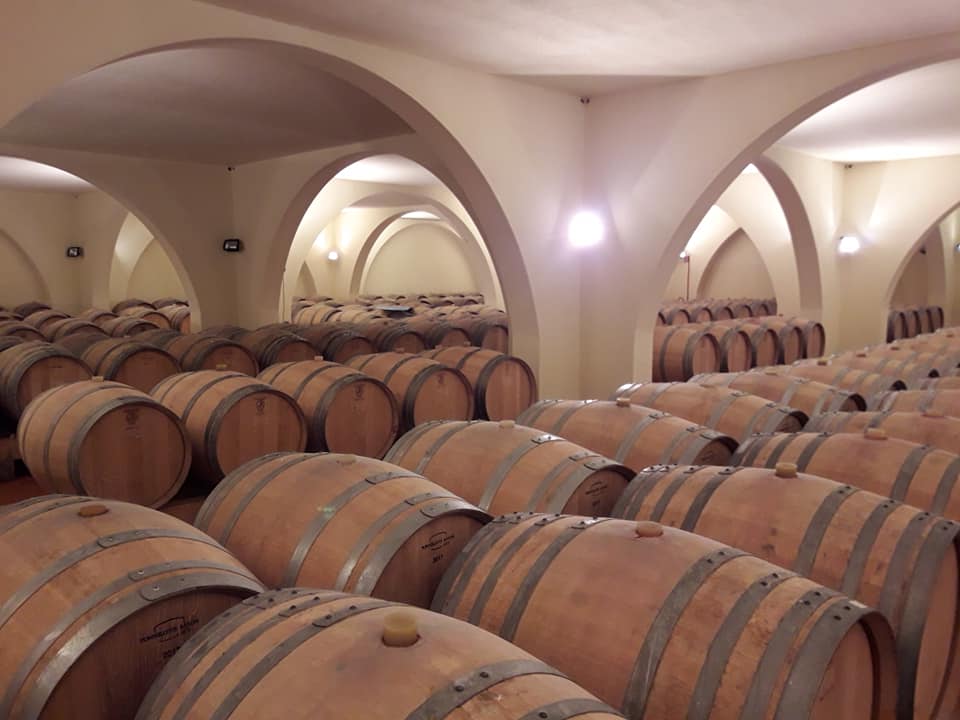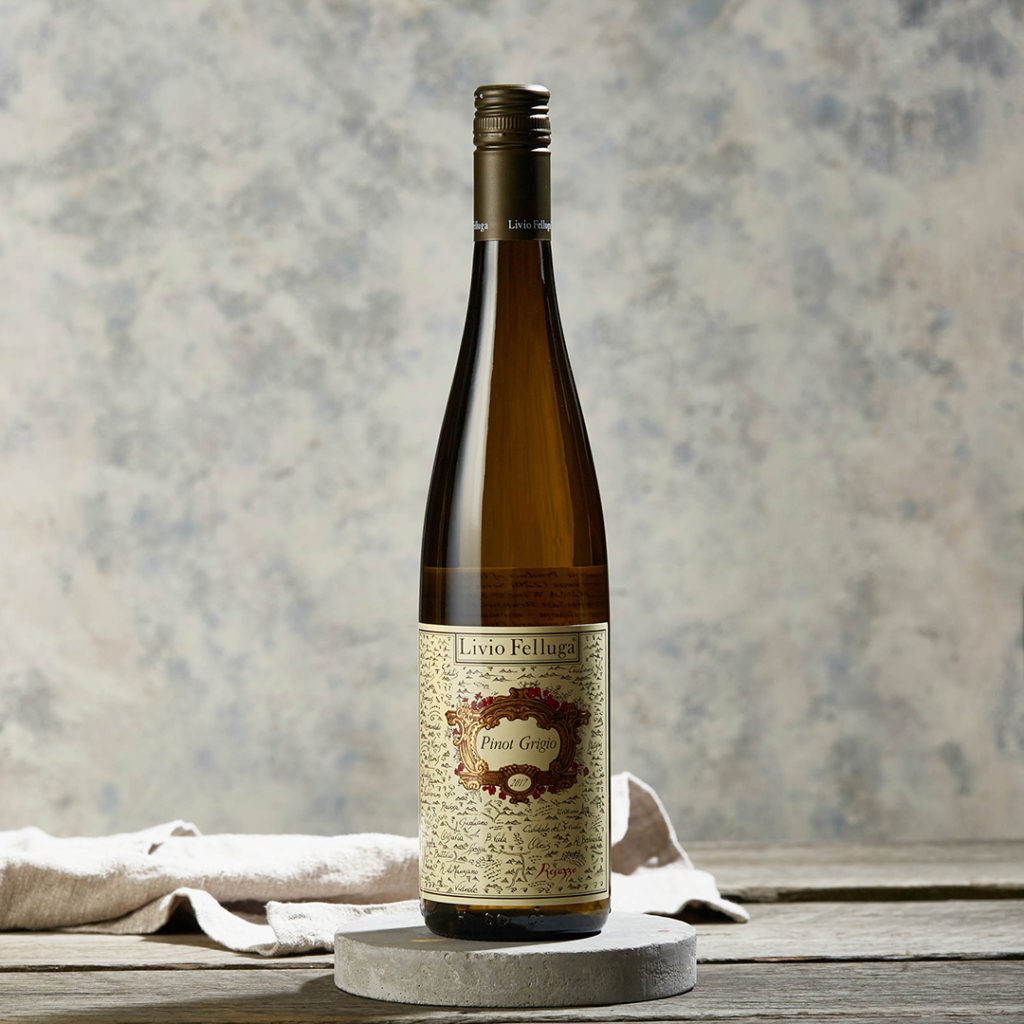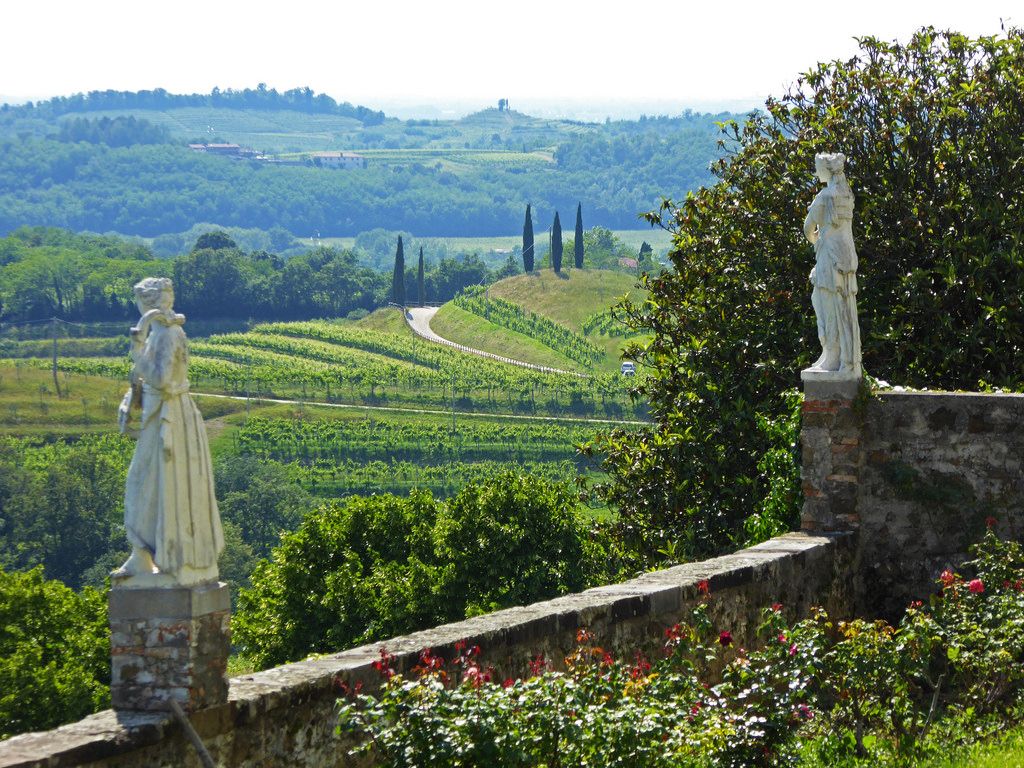 Our Choice
Piere Sauvignon Blanc.
A good Sauvignon Blanc is instantly recognizable, with an undeniable aromatic charm. An excellent winemaker knows how to harvest these grapes at the right time, to bring about a mature, harmonic result, instead of an overly pungent wine ruined by unpleasant and aggressive vegetal notes. This Sauvignon Blanc is floral, rich and concentrated with attractive mineral notes from the well-drained, gravelly soils. The wine has excellent balance in the mouth between a rounded, fuller style of Sauvignon and the freshness that is characteristic of this region, finishing with a citrus tang and persistent mineral quality.

Where from
Isonzo, Friuli Venezia Giulia
Serving suggestion
Perfect for a romantic dinner, served with fish based appetizers, marinara risotto, and steamed crustaceans
Serving temperature
8 – 10 °C. Open 15 minutes before serving.
Glass White wine glass, medium-wide
---
I hope you've enjoyed taking a leisurely virtual stroll through some of the finest vineyards in Italy and will be inspired to visit them in person someday.

One of our Venice City Hosts, Giulia is passionate about design of all kinds, and wine, especially the wines from the region of Italy she is from, Veneto, and neighboring Friuli-Venezia-Giulia.