We asked Sasha, a member of our team in Prague, how she would spend three days with a friend new to the city. She went ahead and not only gave us three full days, but threw in the first night after landing for free!
Jump to a section of this article
I fell in love with Prague the moment I set foot in the city for the very first time. There are so many fantastic places worth discovering and with the numerous things going on at all times, the word "boredom" is simply not a part of my vocabulary when here. In my "Three Days In Prague" article I tried to introduce our readers to the must-sees as well as some of the towers that gave Prague its "The City Of 100 Spires" nickname (the best way of seeing the city is from above, in my opinion). The restaurants, bars and other venues listed are some of my all-time favourites and there is quite a high chance of meeting me there. 🙂 A day trip to Pilsen is a great opportunity to visit the largest brewery in Czech Republic, try some of the original PIlsner Urquell beer and experience a different atmosphere compared to Prague's metropolitan vibe. I cannot wait to see our readers in Prague and help them have the time of their lives!

Arrival Evening: Microbrews and slow food
The Czech Republic has the highest beer consumption per capita in the world. After all, it's cheaper than water there! Therefore, there's no better way to start your adventure than by visiting a brewery. Let's grab a beer (or five) at the Brevnovsky klasterni pivovar sv. Vojtecha ("St. Adalbert Brevnov Monastery Brewery"). The oldest Czech brewery, this venerable place's long history is inextricably linked to the monastery it has financed over the centuries.
When drinking in Prague, it's good to know that Czechs measure alcohol content by a drink's percentage of sucrose, shown in degrees. So, a 12° beer has 12% sucrose, and about 5% alcohol by volume (ABV), while a 10° has 4% ABV and a 16° beer 6.5% ABV. Klasterni sypka (a former granary, now a taproom) is the place to go to try some locally made brews.
The pub serves standard beers, such as 11° black lager, 12° pale lager, and a 15° IPA, as well as stronger specials, like porters, an imperial pale lager (careful, this beer is 20° yet still goes down easy!), a monastic abbey beer and even beer champagne (brewed with wine yeast using a French method).
We can then either move to the neighboring, Klasterni Senk (The "Monastery Tavern"), also located on the monastery grounds, and try some local dishes such as "Halušky" (traditional potato gnocchi) with smoked meat and sauerkraut or hop on the metro across town to the leafy Vinohrady neighborhood to AMUNI, one of Prague's first slow food restaurants. Now, I know you probably did not come to Prague to eat Italian food, but trust me when I say you would be missing out by skipping this gem, with arguably the best pizza in town, and tiramisu to die for.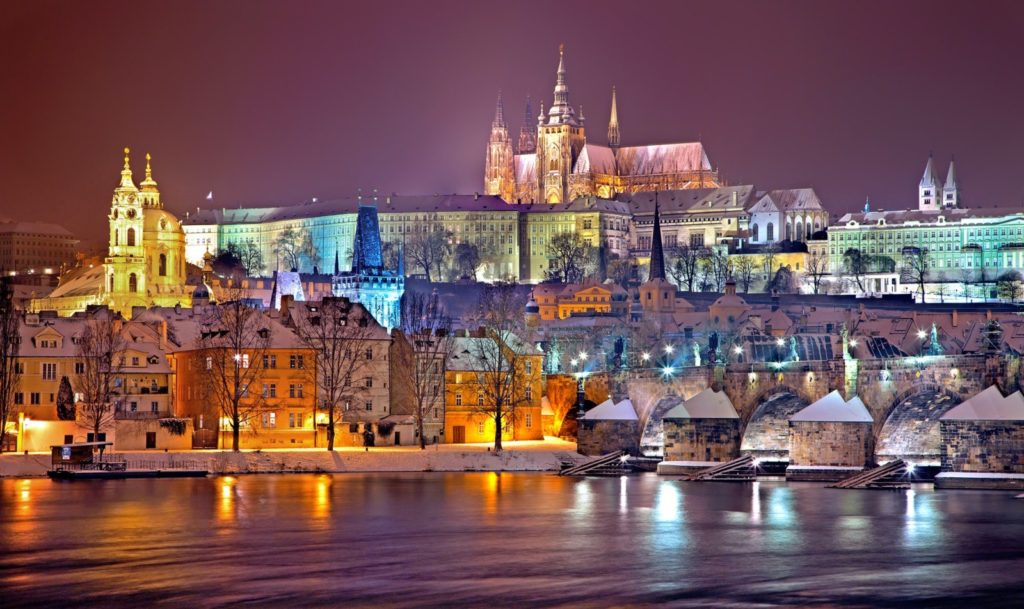 Day 1: Prague Castle & Mala Strana
Let's start our first full day in the Golden City at the Cosmai Cafe, a cozy place close to both the Strahov Monastery and Prague Castle. Their delicious home-made cakes and quiches will get you in the right mood for exploring. The cafe does not accept credit cards so please make sure you have enough cash on you, or plan to visit a nearby ATM.
We will continue on to Strahov Monastery. Founded in 1140, the complex consists of the church of the Assumption of the Blessed Virgin Mary, the unique Strahov Library, with a number of medieval manuscripts, maps and globes, the Baroque Theological Hall, the Classical Philosophy Hall, decorated with frescoes, and the Strahov Gallery, one of the region's most significant collections of Gothic, Baroque, and Rococo paintings. Bring cash, since the monastery doesn't take cards either.
The magnificent Prague Castle is our next stop. We'll visit the St. Vitus Cathedral, probably the most beautiful building in the whole castle area. The world's largest castle complex, Prague Castle will greedily devour as much time as we give it, dangling further buildings and art collections before us.
We'll take a break at U Zavesenyho Kafe ("At the Hanging Coffee,") named for a tradition where customers paid for an extra drink, to be provided to any down-on-their-luck visitors who couldn't afford their own. A bit off the beaten path, this bar and its reasonable prices are popular with locals seeking classic beers and cuisine (but not, ironically, coffee).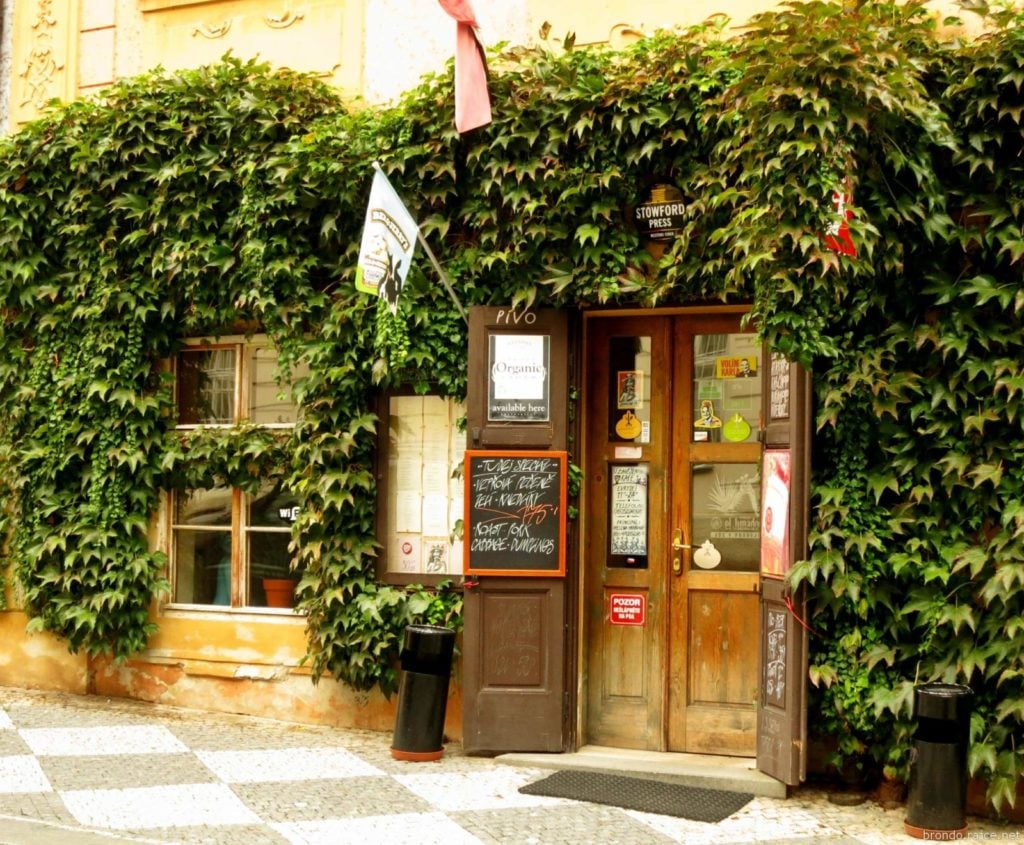 Moving on, we will continue our adventure by walking to the Petrin hill and its beautiful gardens. This is a favorite of families with children and couples in love. Once here, it is hard to miss the main attraction – the Petrin Lookout Tower, one of the city's most prominent landmarks. Built as part of the Jubilee Exhibition in 1891, it was clearly inspired by the Eiffel Tower, which had just been finished two years before. After climbing 299 steps to the peak (or taking the elevator), you'll enjoy a view of the entire city, and on a clear day, much of Bohemia beyond. It's no coincidence that Prague is often called "the City of 100 Spires". The utter abundance of viewpoints makes Prague (at least in my humble opinion) one of the most photogenic places on Earth. The mirror maze next door provides a source of fun, especially for the little ones, as do several playgrounds in the vicinity. Benches are scattered all around the park, so we can spend some time relaxing and admiring the wonderful vista.
Time to leave this green oasis and make our way down the hill. We can stop at the Church of Our Lady Victorious, the home of Infant Jesus of Prague. The Infant Jesus bring many pilgrims to the city, some bearing new outfits for it to wear (its clothing changes with the liturgical season).
Next on our list is Kampa. This park – an island between the Vltava River and its side branch the Certovka – is one of the most romantic and picturesque places in the city, with grassy plots popular with picnickers. The park is also known for hosting some of David Cerny's infamous statues of crawling babies (the same ones crawling up the Zizkov TV Tower, one of the world's uglier buildings). Kampa is also home to a museum housing the largest collection of works by one of the founders of modern abstract painting, Frantisek Kupka, and works by other important 20th century artists from the Eastern Bloc.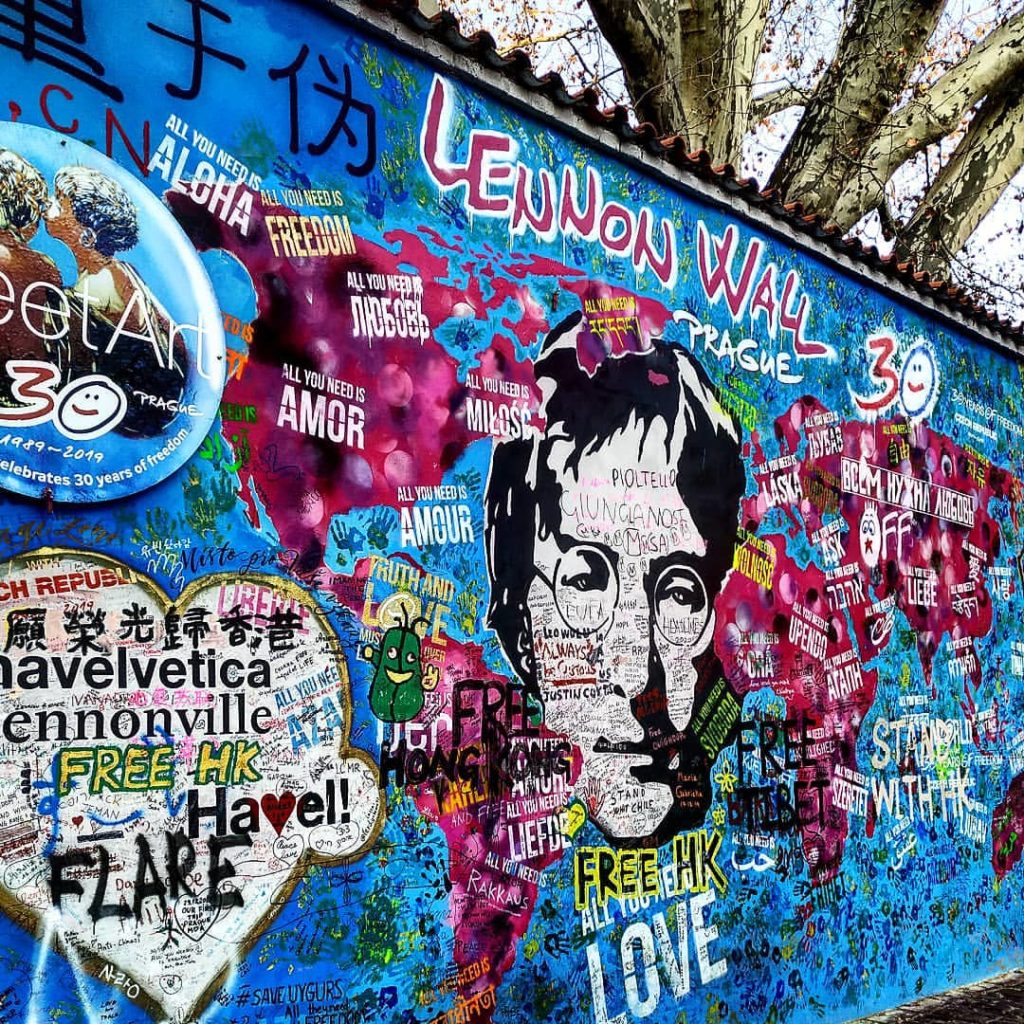 Our legs will now take us to the John Lennon Wall. The wall has been painted with love poems and short messages against authorities since the 1960s. It received its first decoration connected to John Lennon, a symbol of freedom, western culture, and political struggle, following his assassination in 1980 when an unknown artist painted a single image of the artist here. Whenever the wall was repainted by authorities, by the next day it was again full of poems and messages. The wall continuously undergoes change and the original portrait of Lennon is long lost under layers of new paint. Today, the wall is a symbol of ideals such as peace and love.
Fancy a break and some refreshments? No problem! Tucked away in a picturesque corner of Mala Strana near Charles Bridge, Cukrkavalimonada, a stylish café/bistro named after a Czech nursery rhyme that translates to "sugar, coffee, lemonade" is just the place. Cozy but sophisticated decor and pleasant service combined with great desserts, and simple salads and pasta will provide us with the energy boost needed for the rest of our first busy day.
Let's continue our outing now and head to the St. Nicholas Church. A lovely view of the Lesser Town's buildings and square are the reward for climbing 215 steps to the 65-metre high viewing gallery atop the tower adjacent to this baroque shrine. The bell tower, which also served as a fire tower, was the last town crier's tower in Prague. From the 1960s to the 1980s it served as an observation post by State Security agents monitoring the Western embassies in the surrounding area.
We can then walk through Nerudova ulice – a charming street known for its old burgher houses, which now serve as quaint hotels, restaurants and small shops. If you have a sweet tooth, don't miss the Prague Chocolate shop and bistro for some truly delicious local treats.
Malostranska Beseda, a cultural and social center located in a newly renovated Renaissance building on Malostranske namesti might be just the place for dinner. It features a restaurant, pub, bar, and cafe. Inseparable from leading Czech musicians and bands, this venue's music and theatre club and studio gallery offer a rich program of exhibitions and events. The permanent exhibition introduces visitors to that "most mysterious Czech," Jara Cimrman (the fictional, tongue-in-cheek "greatest Czech" who has appeared in countless stories since his first appearance on a radio show in the 60s).
In for some after-dinner entertainment? Why not attend a concert at JazzDock? This modern club right on the riverbank offers great views and diverse performances, from classical to newer forms of jazz and blues. We can also head to U Maleho Glena, a small club with a relaxed atmosphere that is considered to be one of Prague's best, due to its high quality performers.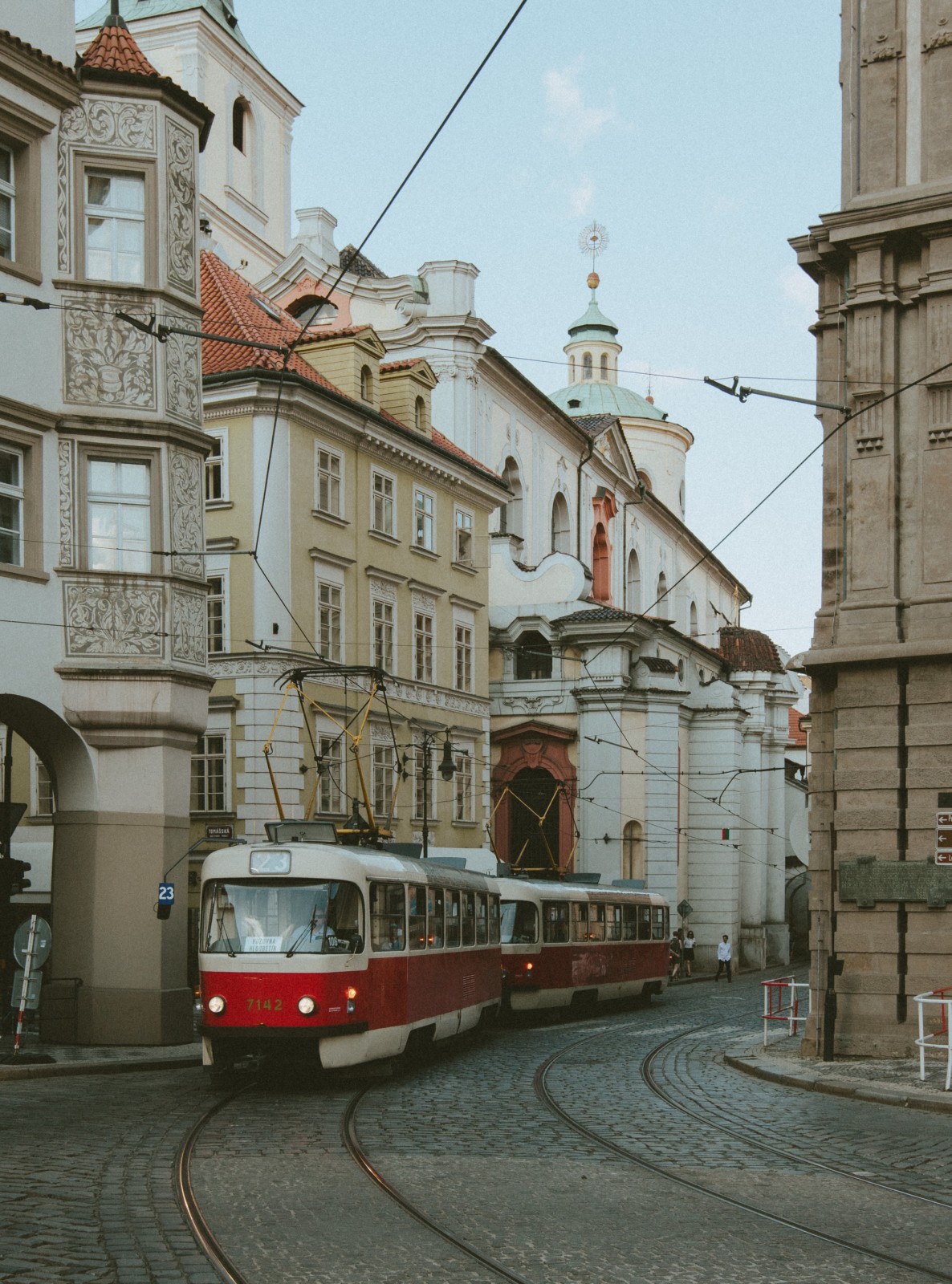 Day 2: Vysehrad, New Town and Old Town
We will start our second day in Prague by grabbing coffee and a bite to eat at Kavarna Cekarna, located just below the Vysehrad hill. While the inside of the cafe might appear somewhat small, the garden in the back is lovely and spacious. The cafe offers both sweet and savory treats and good coffee.
We will then walk up the hill to Vysehrad. Once the royal seat, this castle eventually lost out to the Prague Castle downstream. Situated on a rock above the Vltava, it offers stunning views of the city, and its park area holds hidden architectural treasures including the rare Romanesque Rotunda of St Martin, the Neo-Gothic Church of St. Peter and Paul, the Slavin national cemetery (a final resting place of many famous Czechs), and some of the Charles Bridge's original baroque statues.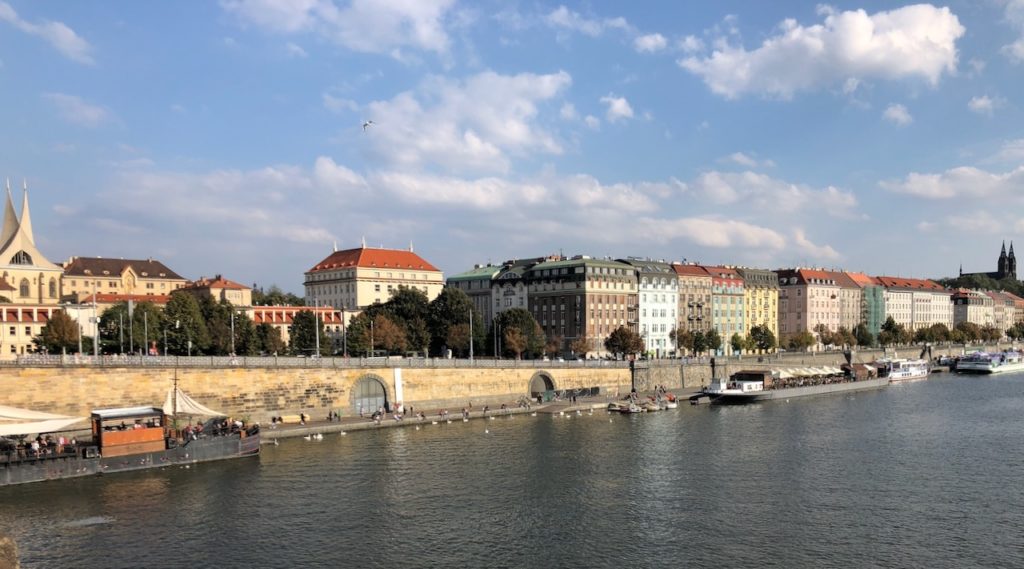 Once we've enjoyed Vysehrad's amazing views and history, we will make our way downhill and follow the river bank (or Naplavka as the locals call it) towards the Old Town. This embankment is popularly considered the most attractive and liveliest downtown area for socializing by the river. We will enjoy a wonderful view of the Prague Castle during our walk, and if we are lucky, we will get to enjoy one of the many events taking place here such as farmers markets or various athletic, cultural, and food-related happenings.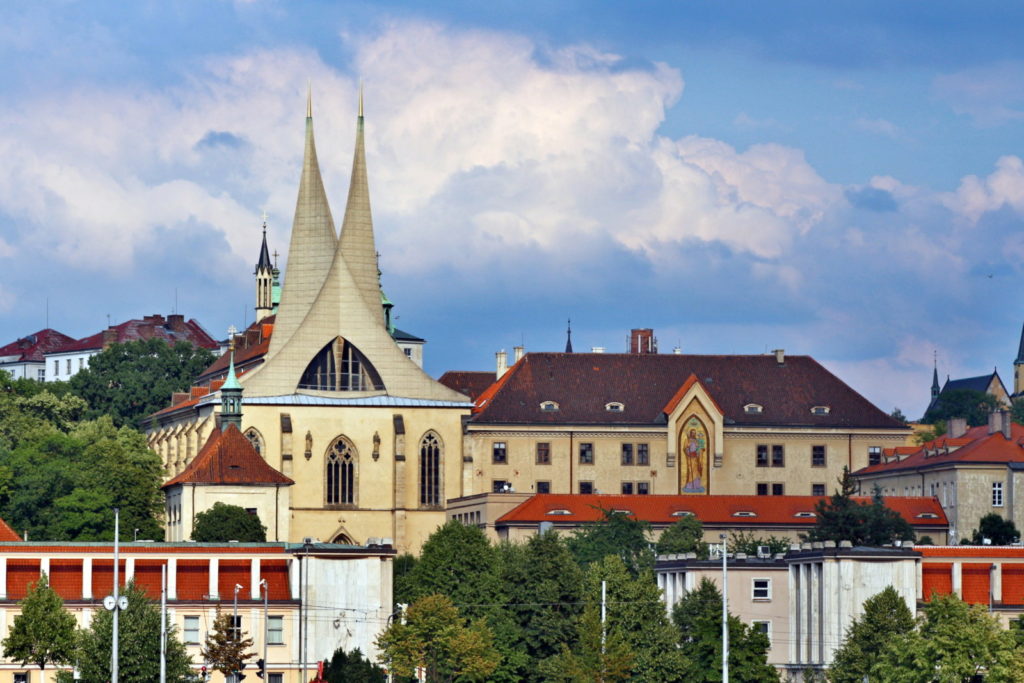 As we make our way to the Old Town, we will see numerous points of interest. We can have a look inside of the Emmaus Monastery, with its unmistakable modern white towers with gilded spires dating to the 1960s. The original steeples were destroyed by an American bombing raid in 1945. The church was founded by Charles IV in 1347 and became a center of learning, art, and literature.
We can then take pleasure in the sight of the Dancing House, which has graced the embankment since 1996. The building was inspired by the dance skills of a famous co-stars – the stone tower represents Fred Astaire and the glass tower, his partner Ginger Rogers. A gallery (and restaurant) with a terrace offering a 360° view of Prague can be visited here. As we continue on, we can marvel at the spectacular interior and exterior of the National Theatre, richly embellished with gold and containing masterpieces by 19th century painters.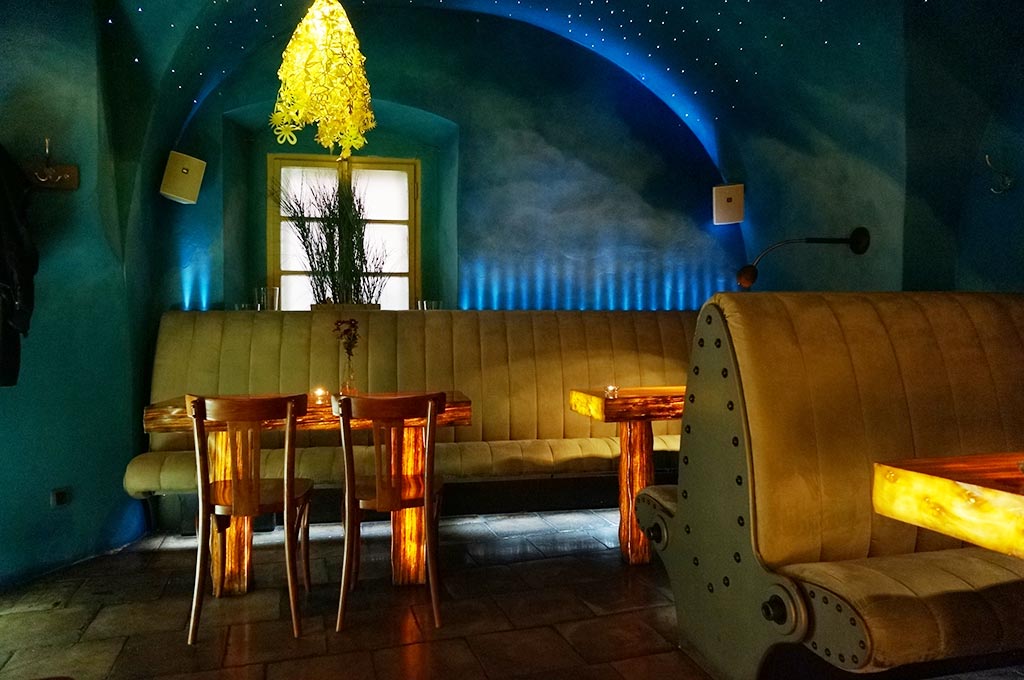 Ready for lunch? Good! Lehka Hlava ("Clear Head") was one of the city's pioneering vegetarian restaurants, and it still holds a top spot as a local favorite, even among non-vegetarians. The restaurant's interior is a treat, whimsically decorated with a starry sky on the ceiling, and its Old Town house dates to 1410. Lehka Hlava constantly outdoes itself with new offerings of creative fare, which change seasonally.
Continuing our walk now, we'll pass by the Charles Bridge. Prague's oldest bridge, this stone Gothic masterpiece connections the Old Town and Lesser Town. We can take this opportunity to take a picture or two of the Old Town Bridge Tower – one of the most beautiful Gothic gateways in the world – and the bridge itself. The tower, along with Charles Bridge (originally called the Stone Bridge) was built in the mid-14th century. The gate to the Old Town was also conceived as a symbolic victory arch through which Czech kings passed on their coronation processions. For an unforgettable view, climb the 138 steps to the tower's viewing gallery.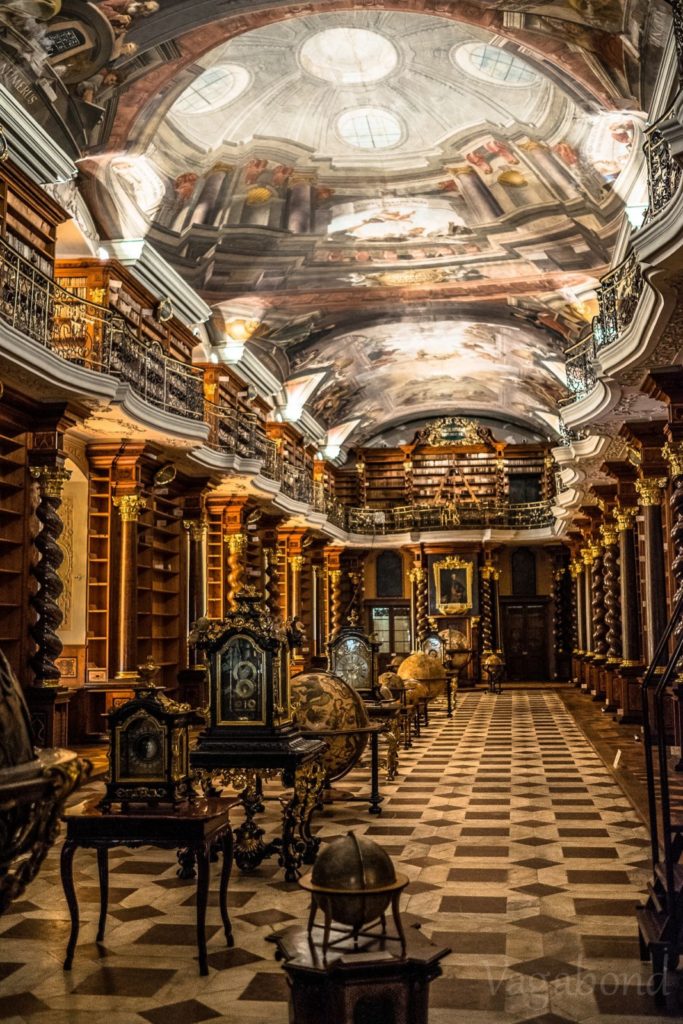 Let's move on and make our way to the Klementinum. The city's second largest complex, the Klementinum was built in different stages from the mid-16th century to the mid-18th century, serving as a Dominican monastery, Jesuit college, secular university, and library at different times. In its Astronomical Tower, meteorological measurements have been collected since 1775.
The complex's most beautiful hall is the Baroque Library, with its beautiful frescoes and historic globes. The Mirror Chapel, with its richly designed interior and unique mirrors installation, hosts regular classical music concerts.
Our next stop will be Prague's Jewish Museum, one of the world's oldest continuously existing Jewish museums. This museum documents and preserves the history and customs of Bohemian Jews, and protects artefacts from synagogues destroyed during the Holocaust. Some of its buildings also host concerts.
Let's replenish our energy reserves by stopping at Bakeshop, a cafe with delicious coffee and fresh pastries served amid pleasant surroundings.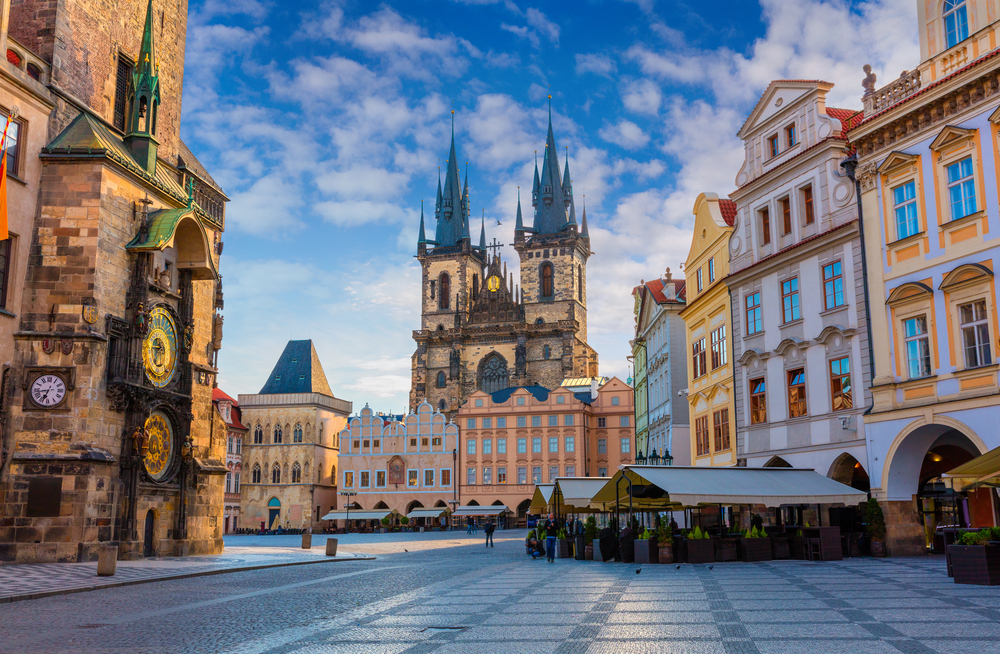 Full of energy, we will continue on to the Old Town Square. The historic center's most significant plaza, the Old Town Square has witnessed many historic events since the 12th century. You will see the Old Town Hall, established in 1338. This complex includes a beautiful Gothic tower with a bay chapel and a unique astronomical clock – known as the Orloj – where, every hour between 9 am and 11 pm, the Twelve Apostles appear. The Gothic Revival eastern wing of the Town Hall was destroyed during the Prague Uprising on May 8, 1945 and was never rebuilt. We will visit the tower, underground areas, and historic halls, then head back into the light of day, visiting the Church of Our Lady before Tyn (named for the neighboring Tyn Courtyard), the Baroque Church of St Nicholas, the Rococo Kinsky Palace, the Gothic Stone Bell House, and the monument to Jan Hus, the reformer whose followers fought the 14th century Hussite Wars.
Next, we will head to the Powder Tower, named for the gunpowder it once stored. This monumental entrance from 1475, is an impressive example of the city's Late Gothic period. After a short climb, we will take in the view from its highest level.
Tonight, we will have dinner at Vinohrady – an imposing residential area with ornate Art Nouveau facades and streets lined with mature trees reminiscent of Paris. Let's eat at Vinohradsky Parlament, which brings together quality takes on traditional Czech cuisine, and beer from the Staropramen Brewery.
Fancy a glass of wine after dinner? A short walk from Vinohradsky Parliament, Le Bouquet Vinoteka welcomes its guests with a cozy environment and a wide range of quality, fairly priced wines served by the owner himself.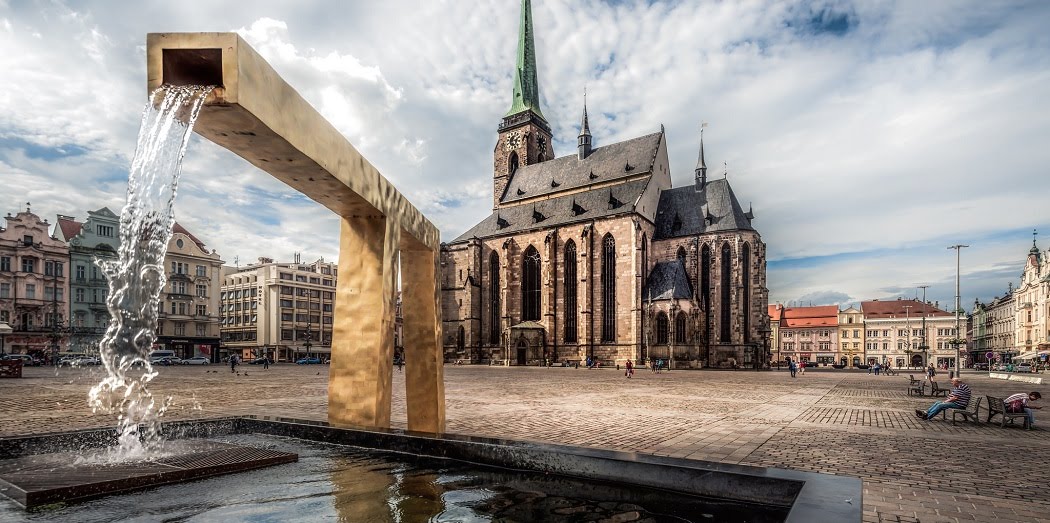 Day 3: Plzen Day Trip
Time for a day trip! Plzen (Pilsen) is a small city to the west, only an hour away by car or train. As the name implies, this is the birthplace of pilsner beer, although there's more to the city than its famous brewery. The 2015 European Capital of Culture, Plzen's Techmania Science Center and Great Synagogue also attract visitors.
If you are interested in visiting the legendary Pilsner Urquell brewery, I highly recommend reserving your tickets in advance on the brewery's webpage. We can join one of its group tours of the city's historic underground, or beer museum, then have lunch at one of the restaurants on the brewery's grounds.
After lunch, we can continue to the historical center of Plzen. The Old Town here is fairly small and compact. The large cathedral of St. Bartholomew dominates the central square. It features the tallest church spire in the Czech Republic, which offers remarkable views.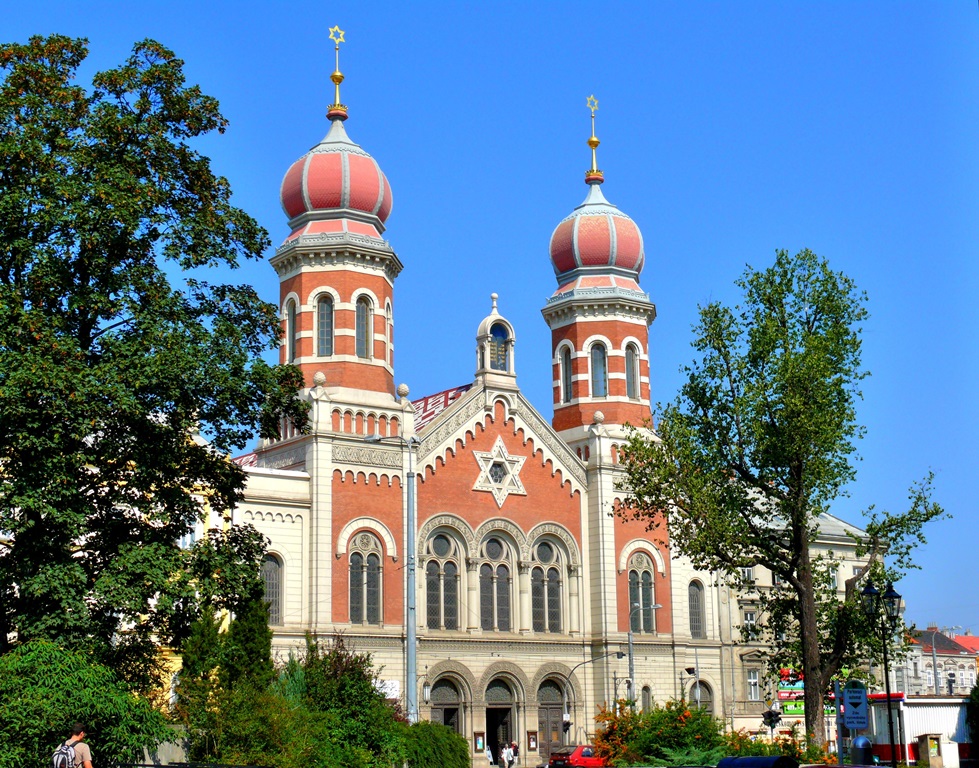 Let's not miss the Great Synagogue while here! The world's fourth largest synagogue, you can spot its towers, capped with Stars of David, for miles around. Used as a storage facility during World War II, and abandoned in the 70s, it was fully restored in 1998. As few of Plzen's remaining Jews are still practicing, the synagogue also sees use as a concert hall, and showcases photographic exhibitions.
Traveling with little ones? The Puppet Museum is situated on the main square, across from the St. Bartholomew Cathedral. The exhibition traces the history of puppetry in Plzen and its vicinity since the end of the 19th century. It is well-presented and organized with fun videos, and each floor is dedicated to a different time period. You can even try handling the puppets yourself, and kids will love making up their own little shows.
It's time to try something a bit different dinner-wise after our return to Prague. It might be a bit of a stretch to refer to Nase Maso ("Our Meat") as a restaurant. It really is just a butcher shop with a few tables at the front. But what a butcher shop! Frantisek Ksana is a second generation master butcher and his handmade Prague ham is the stuff of legend. All the meat is always fresh and locally sourced – you are in for a real treat!

If we are not too tired after dinner, we can grab a drink at one of Prague's many wonderful bars, such as Bar & Books, a perfectly hidden cigar bar in a small lane near the Tyn Church, and boasting one of the most extensive whiskey menus in Central Europe. Or we can head to Tretter's known for its on-trend music, period photographs, and deep red walls, evoking the atmosphere of 1930s New York. This bar attracts many guests from the worlds of politics, business, modeling, and art, all looking to keep their days going.
As you can see, Prague (and Plzen) have plenty to offer, whether you're there for the beer, history, architecture, or just a new way to distract the kids. Prague's Old Town is famous for a reason (quite a few in fact) but you could have a memorable time just visiting the areas popular among locals beyond the center. We'll be happy to show you around Prague ourselves, offering plenty more suggestions, as well as tours, and personal contact with our local staff.

Bratislava-born and raised, Sasha studied to be a librarian, but has spent more than a decade working in hospitality. Much of Sasha's experience comes from her many years in Prague, but she also spent a hiatus studying and working in hospitality in Australia. Sasha is naturally passionate about traveling, which goes well with her interest in food and wine, but she also loves seeking out good books, music, and movies, and spending time with dogs.