Tawny (pictured below) and Chris, aka Captain and Clark were two of the members of a 6 person group of travel bloggers we took on the #JayWayBaltics tour of the Baltic capitals back in May last year.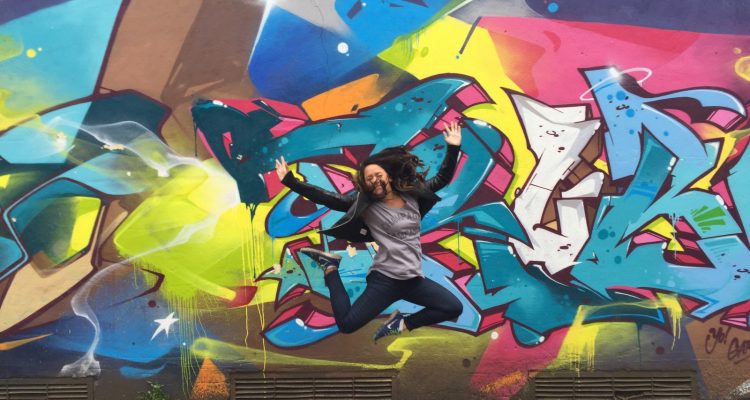 As the summer is quickly approaching, many travelers are daydreaming about where to spend their future vacation days. Europe is always a favorite for North American explorers and while the UK, France, and Spain tend to be frontrunners, the Baltics should not be overlooked. Here are our top three reasons why the Baltics are sure to be the hottest spot for travelers in 2016.
1. The food
Estonian, Latvian, and Lithuanian food can best be described as hearty. Savory meats are at the forefront of most dishes with mouthwatering sides like potatoes, thick soups, and dumplings rounding out each dish. That being said, modern takes on traditional Baltic meals are found around every corner. One of our favorite meals in Lithuania was at Kitchen located near Town Square. The food was creative and fresh, lending many flavors to traditional Lithuanian dishes.
For a more hands on approach to Baltic fare, sign up for a local cooking course. Skilled chefs will teach you how to prepare various local meats like venison (or even beaver!) along with a plethora of delicious sides. You're sure to woo your friends back home with the recipes that you collect from you culinary trip through the Baltics.
2.The unique experiences
We all know someone who has stood underneath the flashing lights of the Eiffel Tower and traveled throughout London on a double decker bus, but do you know anyone who has trudged through cranberry bogs in Estonia, night kayaked along Latvia's rivers, or taken a hot air balloon over the Lithuanian countryside? The Baltic countries are home to a wide array of activities and sites ranging from eclectic to epic. Take, for example, the up and coming hipster district of Kalamaja in Estonia. Cute cafes, boutique shops, and no shortage of fun street art await you at every turn.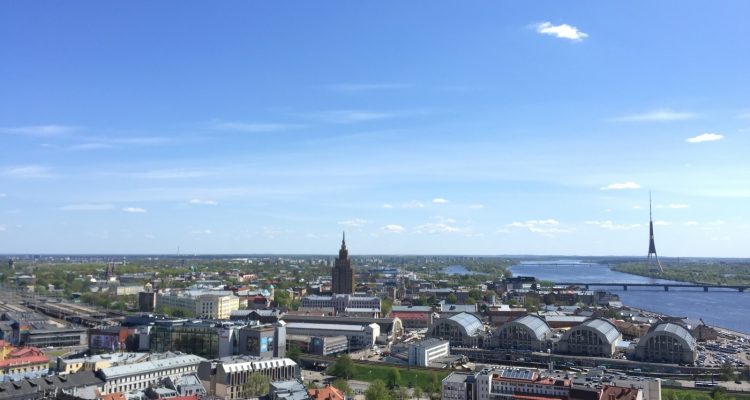 If you love to enjoy a city at your own pace, we would suggest a day spent wandering around Riga's colorful markets and gothic district. Riga's Central Market is located in five pavilions that are former German Zeppelin hangars and is a great place to purchase fresh flowers, produce, and small souvenirs. If anything, this is the place for prime people watching and an opportunity to sample some of Riga's local fare.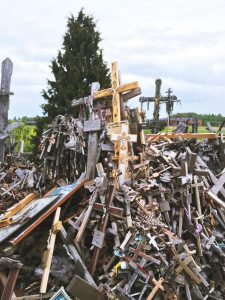 For something even more unique, make a stop at the legendary Hill of Crosses in Lithuania. Approximately 400,000 crosses (with more being added daily) are strung up and along the hill. The crosses are added by visitors for an array of reasons, some in memorial of loved ones lost and others as a sign of devotion.The Hill is located near the village of Jurgaičiai and definitely worth a stop for those that are planning a trip to Lithuania.
3. The price
There's no denying that your dollar will stretch much further in the Baltic states than say, London or Paris. This allows travelers to splurge on more fancy dinners, nicer hotels, and longer excursions and tours. Might we suggest a stay at the classy Hotel Telegraaf in Tallinn's Old Town? This five star hotel is conveniently located near all the action in one of our favorite parts of the city. With with its famed ELEMIS Spa and award-winning Restaurant Tchaikovsky, you might have to tear yourself away for a day of exploration. If you would rather splurge on a nice meal, head to the Kempinski Hotel in the heart of Vilnius' Cathedral Square. The hotel's Restaurant Telegrafas (not to be confused with the aforementioned Hotel Telegraaf) offers an elegant dining experience with dishes that pleasing to the eye and the stomach.
Regardless of how you choose to spend your time in the Baltics, rest assured that your holiday hours are being spend in one of the most magical corners of the globe.
Planning a trip to the Baltics? We'd love to put together a Baltic travel package just for you. Get in touch to find out more!