Berlin is a huge sprawling city and it is best explored by neighborhood. Every one of the districts offer something interesting to discover. But all that walking (or U-bahn riding) can get tiring and Berlin is a city which doesn't let you slow down. Here are three recommendations for a little coffee and cake jolt to get you back on the streets.

Prenzlauer Berg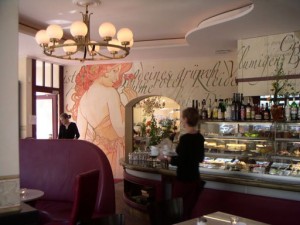 This former East Berlin Bohemian neighborhood has gone decidedly more upscale in recent years but is an excellent shopping area for those looking for anything from advent-garde to vintage including fashion, accessories, funky items for the home and more. Plus there's a sizeable amount of restaurants and bars, lots of tree-lined streets and a farmer's market. We like café cum floral shop Anna Blume for its lovely cake counter (the strawberry Bavarian gateaux was tasty), bushels of blooms, street side outdoor seating and indoors, the window watching the florists at work. In addition to coffee, tea and cakes, they offer fresh crepes and a daily changing hot lunch menu. The Art Nouveau interior is laid out to take full advantage of the space.
Anna Blume
Kollwitzstraße 83
Kurfürstendamm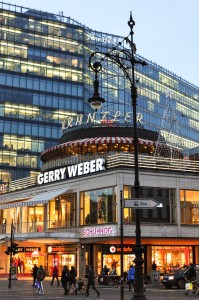 One of the most famous streets in Berlin, Kurfürstendamm is a shopper's paradise. Stretching more than three kilometers from Breitscheidplatz in Charlottenburg to the Rathenauplatz in Grunewald, you'll need some refreshment along the way. Café Kranzler will revive you instantly upon arrival with its scents of freshly ground coffee and just out of the oven baked sweets. The café's style is historic coffee house flair gone modern with an added bonus of a fabulous terrace to spy on Kurfürstendamm. You'll find Kranzler close to the Kaiser Wilhelm Memorial Church. But it's a pretty hard place to miss – look for the red and white stripped awning.
Café Kranzler Berlin
Kurfürstendamm 18
West Berlin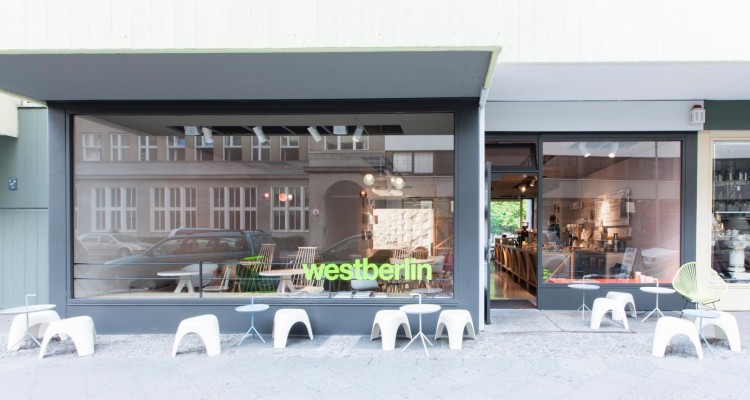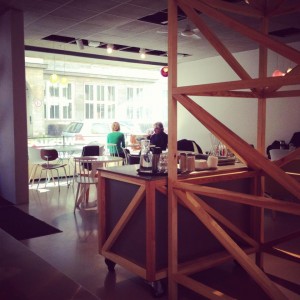 If you are checking out Checkpoint Charlie and other Cold War related sites in West Berlin, we recommend taking a break at Westberlin. Not on the street, but in this trendy café which offers loads of reading material, Wi-Fi and workspaces. Westberlin does promote itself as an alternative office, but weary holidaymakers will be enlivened by their freshly ground coffee beans purchased from specialty roasters around Europe and delicious pastries – the crumbles are reliably tasty, and if it's breakfast time do not pass up the cinnamon buns. Design lovers will also appreciate the layout, chairs and big windows.
Westberlin
Friedrichstrasse 215
Planning a trip to Berlin? We'd love to put together a Berlin travel package just for you. Get in touch to find out more!
Images
Anna Blume – via Anna Blume
Café Kranzler – Christian via Creative Commons on Flickr
Westberlin – via Westberlin

Jacy is a travel journalist who likes art, culture, design and architecture. When not in Prague, she's most likely wandering the streets of other European cities, checking out their neighborhoods, their art and their coffee.