The Moser Glassworks in Karlovy Vary, in the west of the Czech Republic, produces some of the finest crystal glass in the world. If you're staying in Karlovy Vary it's an absolute must-see too.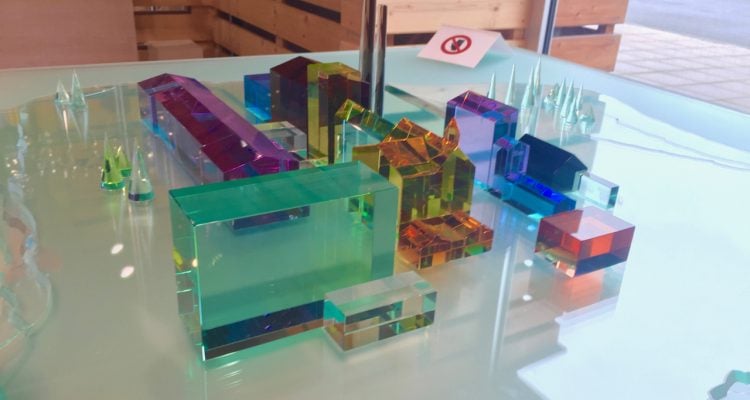 First a little history
Karlovy Vary's rich history is intertwined with that of the Moser Glassworks. The Moser story even goes to show that you don't have to start early to be a great success. Ludwig Moser was born in 1833 and though he had a glass shop and engravers in the town from 1857, at just 24 years old, it wasn't until he turned 60 that he opened his own production facility on the edge of the town, in 1893. Along the way Moser was appointed exclusive supplier to the Hapsburg Emperor Franz Josef and won many medals at World Exhibitions.
It was opening their own glassworks that really propelled Moser to worldwide fame. The company has a long history of working with the very best glassware designers and their lead-free crystal is highly sought after. The process for producing this more ecologically friendly glass was pioneered by Ludwig Moser himself.
The illustrious founder led an impressively long life too, dying at the age of 93, in 1916. His son Leo took over as technical and art director at that time. His tenure at the helm was cut short in 1938 when he sold the family's shares and fled the country in fear of anti-semitism shortly before Czechoslovakia was annexed by Nazi Germany. The company was nationalized during communism and became part of the State Glass Industry, gaining independence once again in the early '90s when it was privatized.
Many of the company's signature designs from past decades are still produced, some as special retro editions. You'll find Moser pieces in the residences of many royal families and heads of state.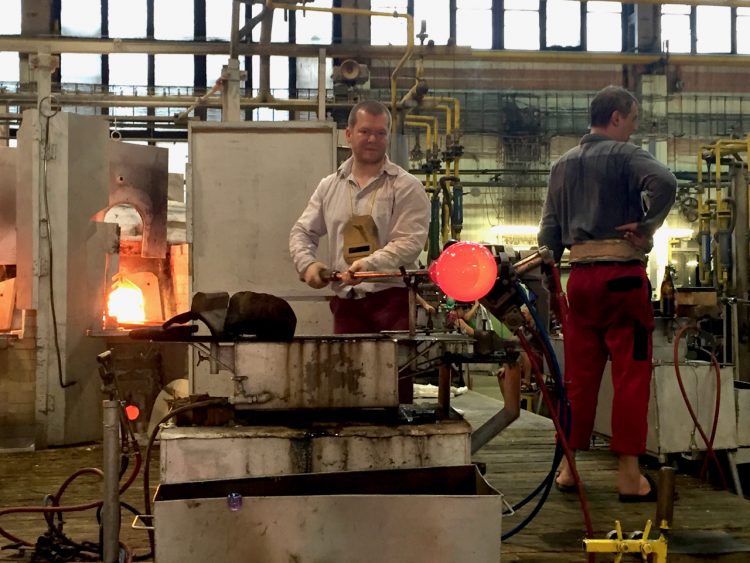 How to visit the Moser Glassworks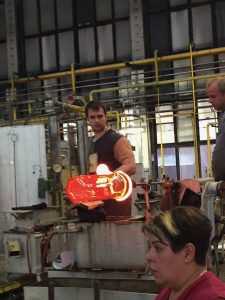 As mentioned, the glassworks aren't in the center of town, so the easiest way to get there is by taxi. Your hotel reception will be able to call you one. If you're out and about you'll find taxis around the spa area and at both ends of the pedestrianized main shopping area. It's about a 10-minute ride and should cost less than 200Kc.
There are tours every half hour daily except Sundays, from 9 am to 2:30 pm. The price for the hour-long museum and glassworks combined tour is 180Kc at the time of writing (about $7.50). There's a longer VIP tour offered, for 650Kc per person (about $28). This gives you a little more time in the glassworks, access to other areas and a maximum group size of 15.
We'd advise against taking the tour starting between 10:00 and 10:45 because this is the glassworks break time and you won't see any action.
What will you see?
The first half hour of the tour you spend in the company museum. At first glance you might think this will be a very long half hour with nothing much to do, but the videos and panels are packed with info. At the end of the half hour you might well be begging for a couple more minutes so you can finish the last few exhibits.
From there you're ushered into the main hall of the glassworks. Since this is a working factory you'll need to follow the safety instructions, and watch out for people pushing trolleys of hot glass and materials. You'll watch as the expert glassblowers do their work, and take a swig of beer to cool down. Watching lumps of raw molten glass being turned into works of art through the use of molds, a furnace and lung-power is truly impressive.
Exit Through the Gift Shop
Like many tours, you "exit through the gift shop." The difference here is that this is fine art glass and having just seen it being produced you might well want to take some home. The prices are fair and equal to what you'll pay everywhere else in the country, but this is costly stuff, an investment rather than a souvenir. We asked, and there isn't a "factory seconds" section of the shop. These people are perfectionists.
Planning a holiday in the Czech Republic? We'd love to help you plan the trip of your dreams. Please get in touch to start creating a tailored itinerary.

Charlie is head of marketing at JayWay Travel. A long-term Prague resident, his interests are cooking, eating out, cycling, skiing and of course, travel.