The mainstream travel media celebrated the new year by weighing in on where to spend it, and many of our destinations throughout Central & Eastern Europe made the cut. Many of the picks are driven by a desire to encourage travelers away from the usual hotspots, though some old favorites are listed because of significant anniversaries or festivals taking place.
So, country by country here's where to go, according to all the big names in travel.
Jump to a section of this article
Armenia
Conde Nast Traveler is as excited about Armenia's future as we are, highlighting the capital Yerevan's soon-to-launch low cost flight connections with European hubs Milan, Berlin, and Rome as well as the country's abundant ancient temples, and the beauty of its countryside.
Need more convincing? Here's our Armenia video to give you more of a flavor:
Austria
Right in the middle of our map, Austria is one of Travel+Leisure's 50 picks, with particular emphasis on the musical, it being Beethoven's 250th birthday and Salzburg's annual music and drama festival celebrating its centenary this summer. Salzburg also makes the cut for Lonely Planet's top cities list and the New York Times 52 Places list for the same reason. Our tip? If the festival isn't your prime purpose, schedule around it, hotels will be far cheaper and there's always something musical happening in the city. Here's our Salzburg video to give you some ideas of what else there is afoot in Mozart's hometown:
Azerbaijan
Armenia's not so friendly neighbor, Azerbaijan made the Lonely Planet best in travel value list and there's no denying its relative affordability to countries like the UAE, whose architecture the dictator-led government seem intent on emulating. However anyone visiting all three countries of the Caucasus will find their dollar goes further in both Georgia and Armenia.
Croatia
It's been a decade or so since Croatia hit the travel big time and Dalmatia has already very much arrived. It's for this reason, and the fact that Rijeka is the "eastern" European Capital of Culture for 2020, that Travel+Leisure picked this not traditionally pretty port city, and Lonely Planet included the whole Kvarner Gulf region on their best regions list. Although we don't offer Rijeka as an overnight destination, it's an easy stop between Rovinj in Istria and Plitvice Lakes. The spectacular coastal drive along the gulf is one of our favorite road trips in Croatia.
Estonia
Citing Tallinn's rapidly developing culinary scene (modern Estonian cuisine was a revelation to us on our first visits) CNN Travel found a spot for Estonia on their relatively short list of 20 places to visit in 2020. There's no doubting the adorability of Tallinn's medieval old town but during 2019 Moonika, our Tallinn-based Baltic trip planner and city host has been hard at work researching more out-of-the-way places in Estonia, rounding out our destinations in her country perfectly.
Georgia
Georgia the country as a whole, and various regions like Svaneti or Kazbegi, have been making the Where to Go lists for a couple of years. In the interest of balance, I think most editors chose to overlook this blossoming Caucasus beauty. Travel+Leisure did however pick Tbilisi, singling out the opening of higher end hotels, and the development of a modern take on Georgian cuisine. If you're headed to Georgia this summer, Gio, our man in Tbilisi, will hook you up with the latest dining recommendations. In the meantime we recommend checking out our friend the Foodie Flashpacker's Best Tbilisi Restaurants guide.
Germany
Germany didn't pick up many mentions this time round, and our map doesn't reach as far as Bonn or plucky Wuppertal, but Leipzig, an easy day trip from Dresden, warranted a place on the NYT's 52 places list. The primary reasons for going being the city's emerging art scene, particularly as it has become to be seen as the "Next Berlin." Once every ten years the whole village of Oberammergau puts on a Passion Play, and for that reason the NYT has listed it. It might be better to plan ahead to 2030, though, as all accommodations in town have already been sold out for most dates.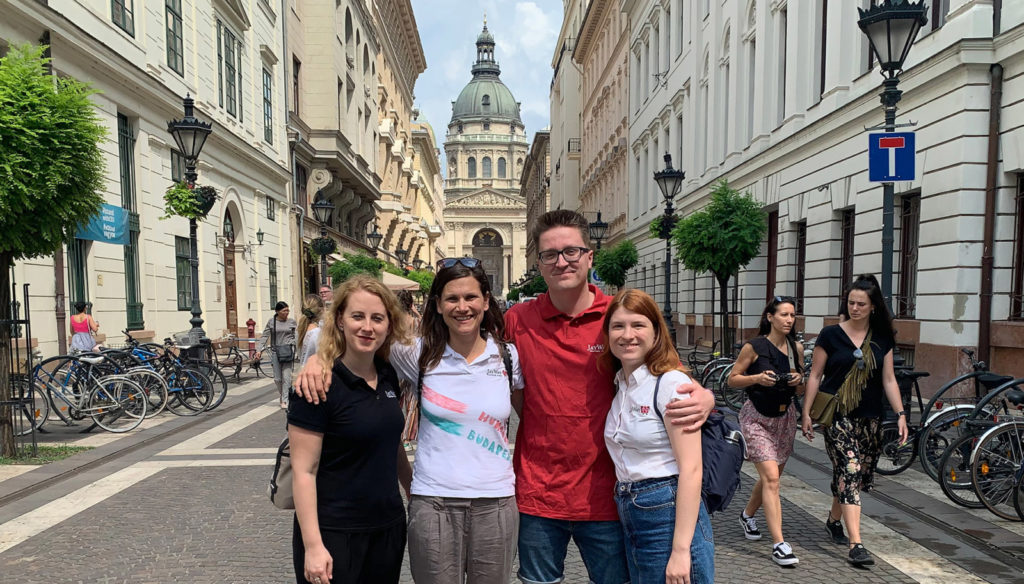 Hungary
It's a case of Budapest's split personality with Bloomberg's write-up being all about the coming wave of five star hotel openings in the next two years, while Lonely Planet emphasizes the Hungarian capital's affordability by including it on its best value list. Just because has a city has glitzy rooftop bars, Michelin stars, and hotel beds boasting stratospheric thread counts, doesn't have to mean it's out of reach for mere mortals. Our Budapest accommodation options run from inexpensive apartments and 3 star hotels, through four star boutique to the aforementioned money-is-no-object luxury options. The JayWay Budapest team will give you the low down on the city's best addresses.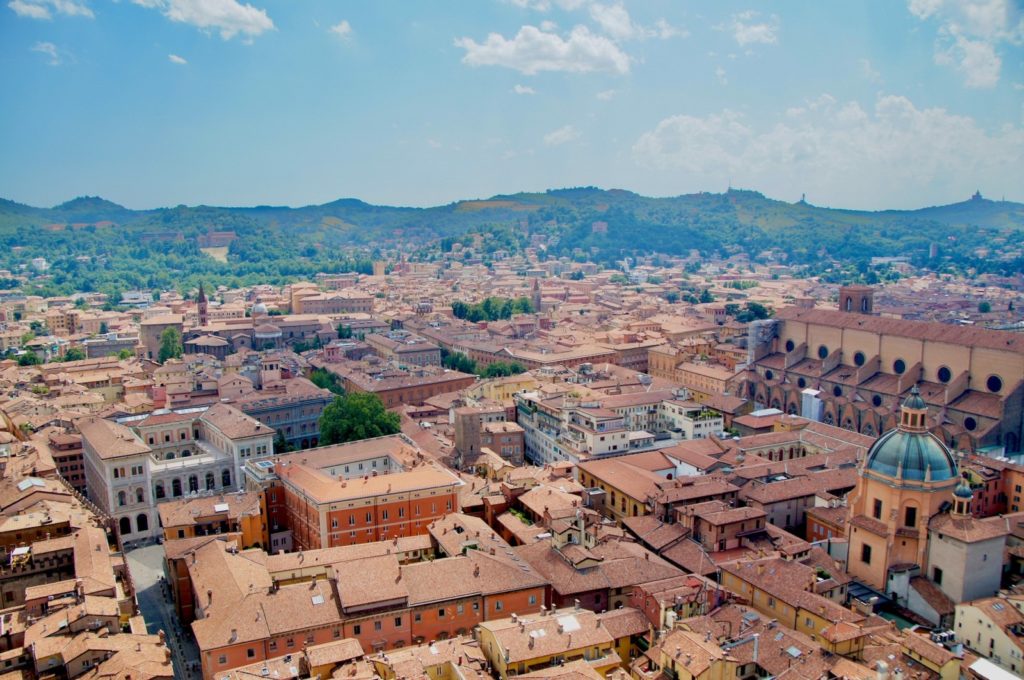 Italy
There's a clear theme to nearly every in Italy mention on 2020's Where to Go lists: out of the way places or out of season. One exception is Afar's suggestion of the Dolomite mountains in winter – it's peak season for the ski resorts of course. Our pick is Alta Badia, the on-piste restaurants take part in a kind of food festival, with each serving dishes designed by guest Michelin-starred chefs. A real treat for snow-sporting gourmets. Afar's list continues with the Veneto in spring, a region we feel is best explored on a food & culture tour.
Afar's list contains an Italian destination for every season and for summer. The island of Ponza, reachable by ferry from Naples, is suggested as known-only-to-Italians island paradise to rival the Amalfi Coast. In fall they suggest you head to seaside Rimini on the Adriatic coast of Emilia Romagna. Rimini is a town best known as a beach vacation spot for Italians but it's also the birthplace of filmmaker Federico Fellini and in this the 100th anniversary of his birth, Rimini sees the opening of the Federico Fellini International Museum. Rimini is an easy day trip from Bologna.
Italy's east coast was also a focus for the New York Times, with Molise and Urbino garnering mentions, and Urbino's region Le Marche got the nod from Lonely Planet too. While we don't currently offer destinations in these regions on our website, we have a few places up our sleeve in case you'd like to include them on a wider tour of Italy. The gray lady also has a soft spot for Sicily, with a focus on green tourism on the island. Sicilian Wonders is one of our best selling itineraries for small group and private escorted tours.
Bloomberg cover a lot of ground with a recommendation of Northern Italy, sketching out an itinerary that covers Milan in Lombardia, Trento and Bolzano in Trentino-Alto Adige and Modena in Emilia Romagna, emphasising wellness stays, food and hiking.
Frommers mention just one place on the whole of our map, Emilia Romagna. Emphasising the region's cultural and culinary heritage as well as the fact that it remains off the radar of many first time visitors to Italy, who tend to concentrate on the big three destinations of Rome, Florence and Venice. Bologna makes for an excellent base to explore the region with many cities like Modena, Ravenna and Parma easily reached by high speed train in under 30 minutes. Our Parma and Piemonte small group tour is an ideal way to go beyond the cities.
Travel+Leisure is another urging travelers to get off the beaten path by spending some time in Rome's E.U.R. district. Built by Mussolini in the 1930s for the World's Fair, the striking architecture and wide avenues certainly provide a different backdrop to the typical Roman scenery. We included E.U.R. in our off-the-beaten-path Rome video a while back.
Forbes are a bit more traditional, suggesting you stop by the Vatican museum to see some of Raphael's works. This year marks the 500th anniversary of the Renaissance master's death.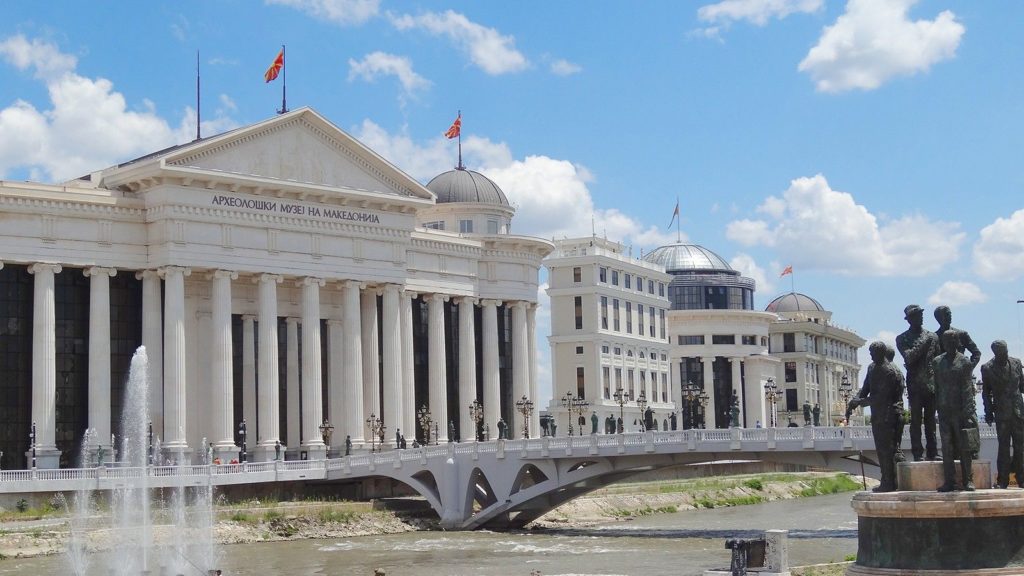 (North) Macedonia
Citing North Macedonia's new nomenclature, both Travel+Leisure and Lonely Planet found a place for this landlocked Balkan country on their list. Things might have changed politically since the prime minister responsible for the grandiose buildings, statues, and fountains of the Skopje 2014 project was deposed, but the capital's stuck with them for now. They add a certain Vegas touch to an otherwise unremarkable city center. The most interesting part of Skopje for us is the old bazaar area, a leftover from the Ottoman era. North Macedonia's main draw is Ohrid, on the eponymous lake. A lovely relaxed lakeside town with a lot more history than you would first expect.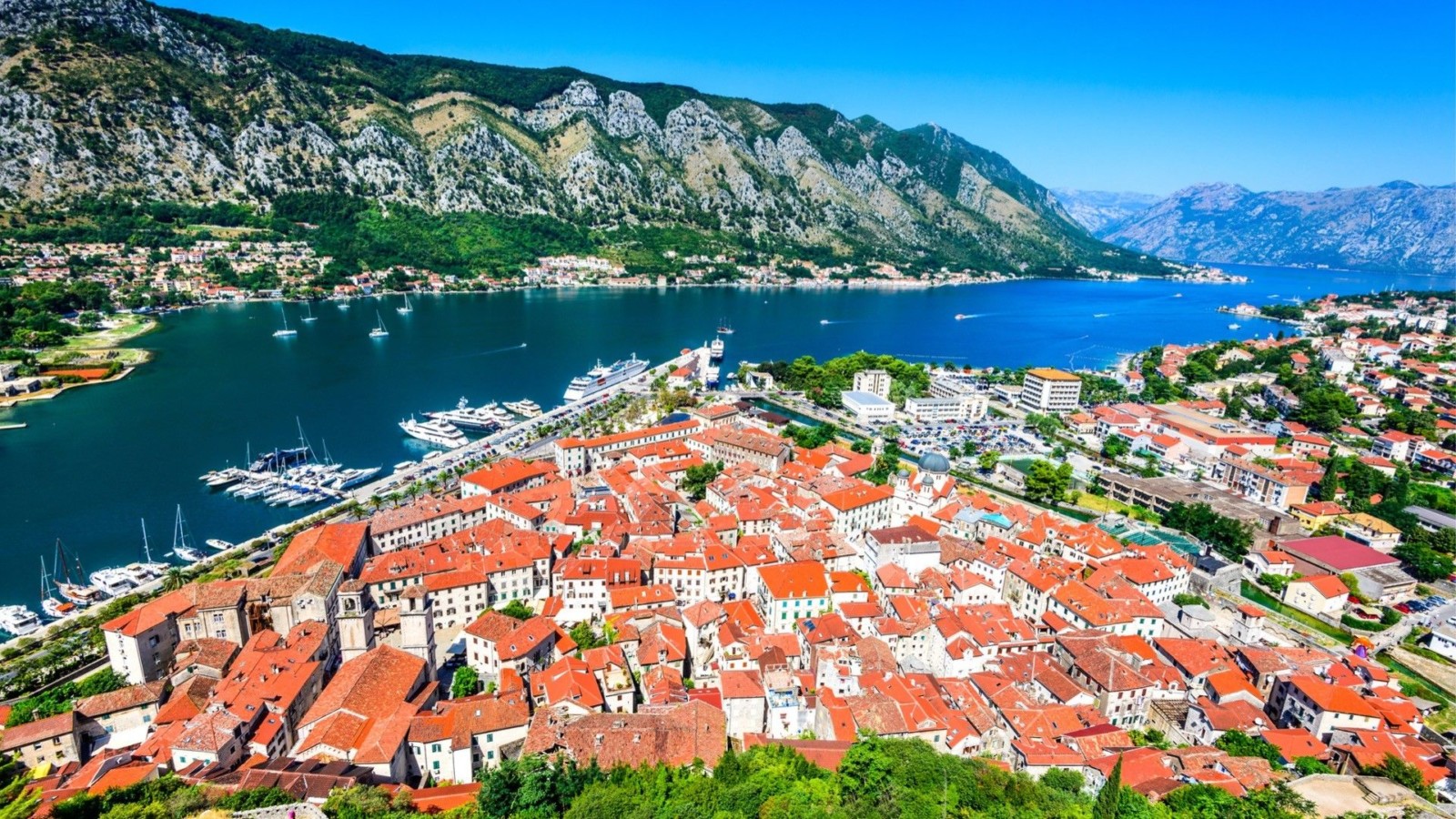 Montenegro
Bloomberg is casting Montenegro as the next Croatia. While we wouldn't quite go that far, we will concede there are a fair few similarities, and a lot of shared history with Montenegro's northern neighbor. Most of the coastal destinations Bloomberg namechecks are a little too inauthentic and overdeveloped for our liking though. If you're going to Montenegro, we recommend staying in or close to the old town of Kotor. A UNESCO World Heritage Site celebrated for its never-ending defensive walls, this was once an outpost of the Venetian empire.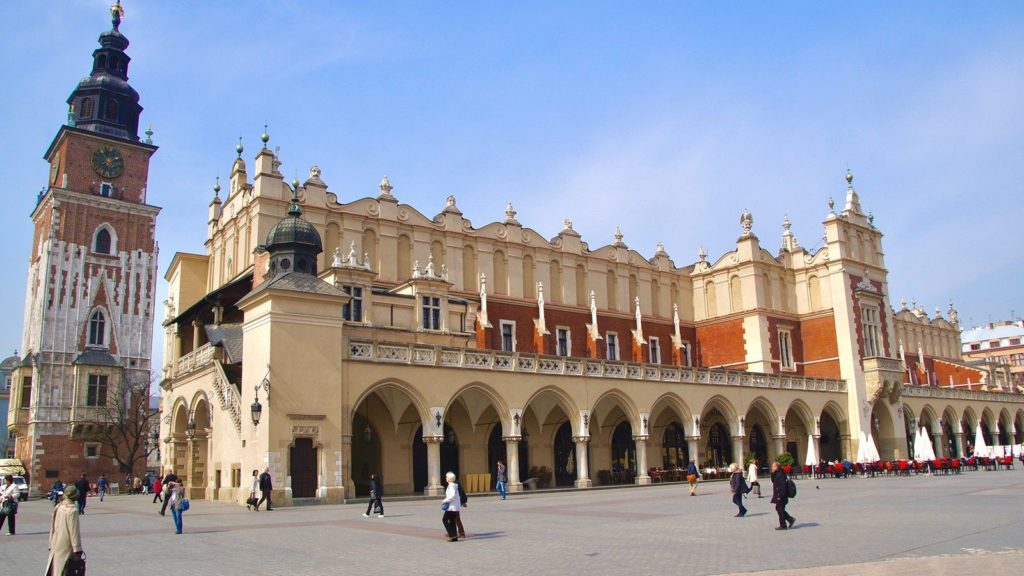 Poland
Only Krakow caught travel editors' eyes this year, with a mention on the NYT's 52 Places list. Environmental concerns once again were at the fore, with the city's coal-burning ban and creation of new parks being highlighted as improvements visitors will be able to enjoy.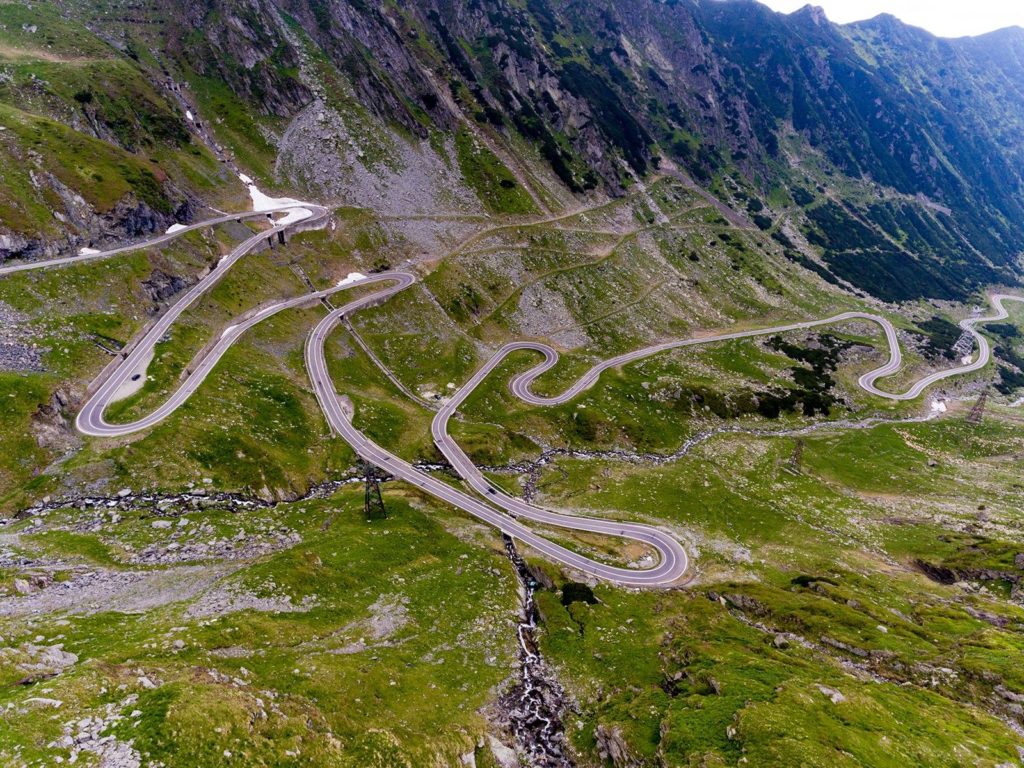 Romania
The Transylvanian Alps, particularly its forests, earned Romania a spot on the NYT's list. With several towns in Transylvania on our map and a wide range of outdoor activities available we have everything you need to undertake some Transylvanian exploration. One of our favorite things to do there is hike to the Seven Stairs Canyon with Cosmin, a former forest ranger and survivor of a bear attack. Our Bucharest-based Romanian trip planner Olivia looks forward to arranging your travels in her country.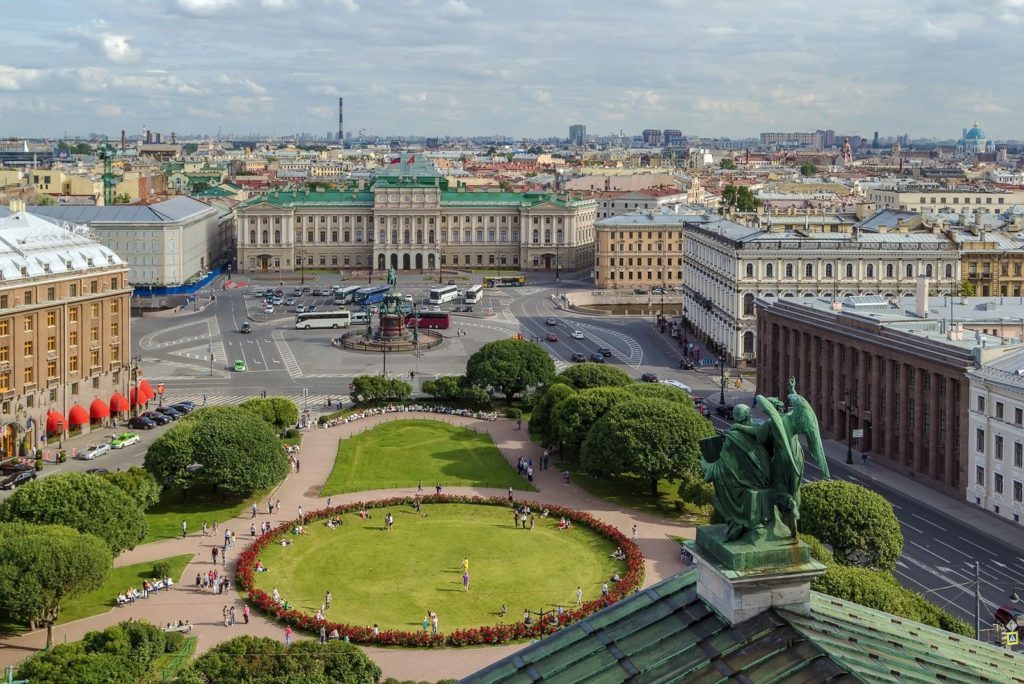 Russia
St Petersburg made the cut for both CNN Travel and Forbes. The former Russian imperial capital is all about grandeur and since adding it to our map in 2017 it has been a popular inclusion in tours of the Baltic region. The State Hermitage Museum showcases many of the riches from the time of the Tsars but this summer will see riches of the footballing kind on display as the city hosts four matches of the UEFA Cup in June.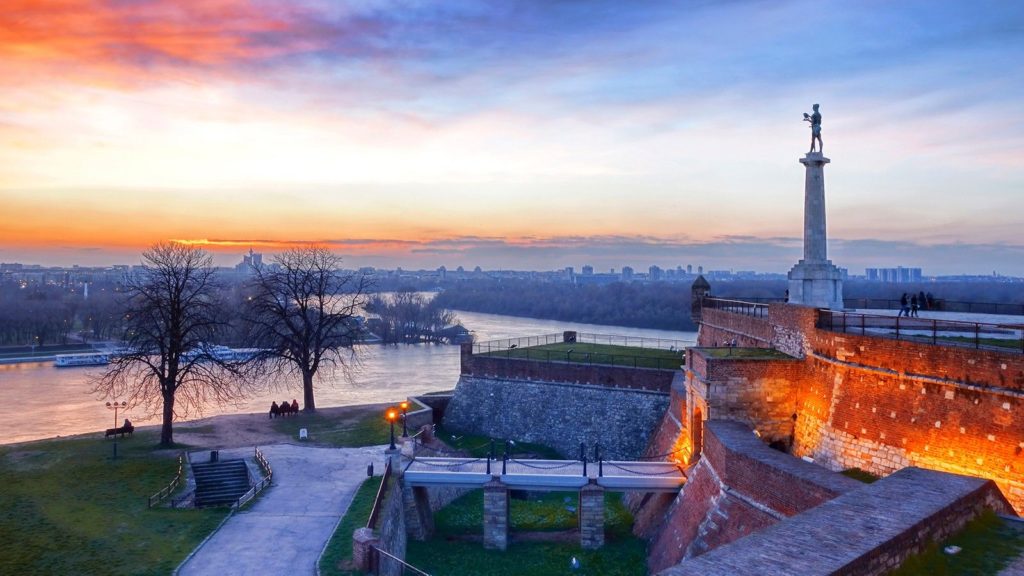 Serbia
We've long thought Croatia's landlocked neighbor deserved a bit of love. Lonely Planet is highlighting the country's immense affordability by including it on their best value destinations list. Belgrade is (in)famous for its nightlife but there's also a laidback cafe culture by day. If your desires are for more nature and greenery, outside the big city you won't be disappointed.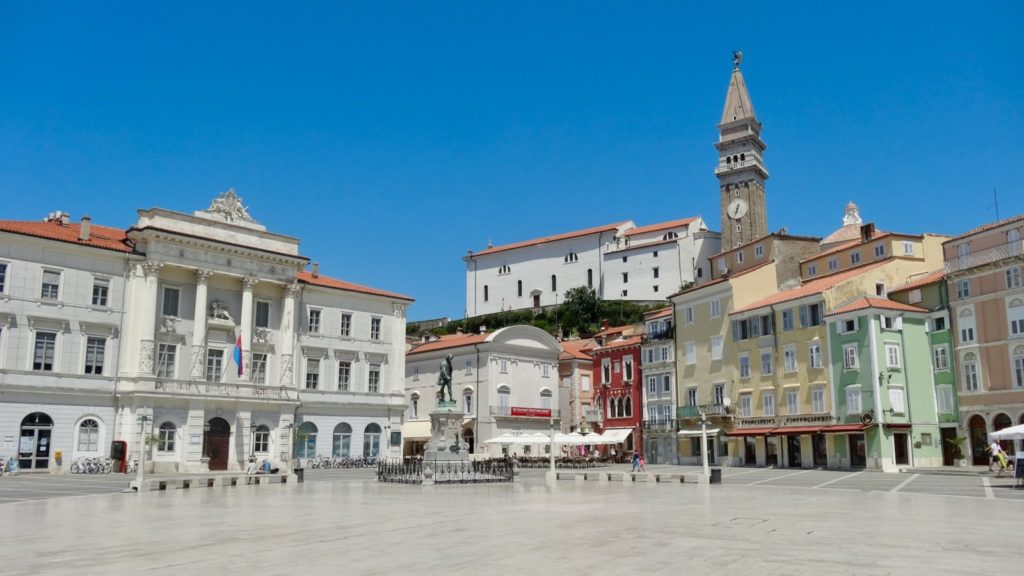 Slovenia
Conde Nast Traveler's write-up of Slovenia reads like a love letter. And we couldn't agree more. There's so much to see in this tiny country, with so many different climate zones. At the meeting point of Italy, Croatia, Austria, and Hungary, Slovenia takes a little from each and makes it her own. A stay in button-cute capital Ljubljana is a must. Visit a winery or at least sample the local grapes when in Ljubljana. Take some time in the Soca Valley to do some spectacular hiking and water sports. The caves of Postojna or Skocjan are worth a small detour too. You can even take in some coastal towns and base yourself in Piran for a spell.

Where's missing?
Some notable absences for us from these lists are Albania, Bosnia-Herzegovina, and Ukraine. All three countries tick the box for avoiding overly touristed places. They're all fascinating places to visit, have fabulous food and are eminently affordable. In addition all three of these countries could really use more visitors. Hey, there's always next year…

Charlie is head of marketing at JayWay Travel. A long-term Prague resident, his interests are cooking, eating out, cycling, skiing and of course, travel.