Autumn is a gorgeous time to visit Europe. Crowds have thinned, sunny days are still a possibility, and the locals are back from their summer holidays, giving cities a more lived-in vibe. Plus, cultural calendars are bursting with events after the summer shutdown. Here's a roundup of some of the best festivals and events in Europe this coming fall.
Salzburg: St. Rupert's Fair – September 23-27. A traditional fair held in the squares surrounding Salzburg's cathedral, honoring the city's patron saint. Local crafts, food and more.
Vienna: Blickfang – October 30-31, November 1. This design trade show showcases the best in fashion, jewelry, interior design and more.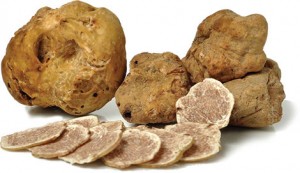 Istria: Truffle Days – September & October. A series of truffle-themed events taking place throughout the region. Food tasting, folk traditions and more.
Vis: Cultural Summer – till September 16
If you're on Vis you can catch the tail-end of their Cultural Summer Festival which features live music performances.

Prague: Dvořák Prague Music Festival – September 6-23. Musicians and conductors from around the world gather in Prague to celebrate and perform the music of Antonín Dvořák.
FoodParade – September 5 & 6.
Prague's second-largest food festival (and my some margin, the nicest of them) held every year in the gardens of Troja Chateau is massively popular among the city's food fans with many of the best restaurants cooking up some of their signature dishes in the luxuriant surroundings.
Wine Harvest Festivals – all over the country from late August to late September you'll find wine harvest 'Vinobrani' festivals taking place. Our friends over at Expats.cz have the low-down on dozens of these events.
Tallinn: Tallinn Architecture Biennale – September 9-October 18. Local architecture as well as the future of the profession is examined in this year's edition, entitled Self-driven City.
Berlin: International Literature Festival – September 9-19. World literature from poetry to prose is celebrated via author talks, signings and discussions.
Jazzfest Berlin – November 5-8. Artists of 30 different nationalities will explore the future of jazz.
Munich: Oktoberfest – September 19-October 4. Yep, the big beer event you may have heard about.
Budapest: Café Budapest Contemporary Arts Festival – October 2-18. Art in all its forms is presented during this exciting two weeks in Budapest. Classical, jazz and pop music, opera, theater, contemporary circus, plus literature evenings and art exhibitions.
Krakow: Sacrum Profanum Music Festival – September 13-19. Contemporary music, young artists and pushing boundaries is the goal of this ambitious festival.
Bucharest: George Enescu Music Festival – August 30-September 20: Romania's most famous composer is honored by an international lineup of composers and symphonies.
Sibiu: Sibiu International Music Festival – October 2-4. Jazz and more is the theme of this annual music fest.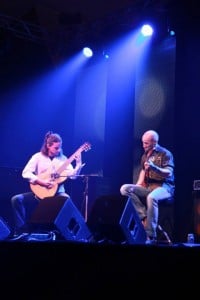 Bratislava: Bratislava Music Festival – September 25-October 11. One of the city's most well-known events, this classical music festival is organized by the Slovak Philharmonic.
Bratislava Jazz Days – October 23-25. Jazz in all its forms is celebrated at this annual festival. Experience modern and fusion, vocal and instrumental jazz packed into three days.
If you're traveling with us in fall you'll find these and more events all listed in your customized Guest Page.
Images
Truffles via Truffle Days
Yo-Yo Ma via Dvořák Prague Music Festival
Acoustic Travellers via Bratislava Jazz Days
Planning a trip to Europe? We'd love to put together a Europe travel package just for you. Get in touch to find out more!

Jacy is a travel journalist who likes art, culture, design and architecture. When not in Prague, she's most likely wandering the streets of other European cities, checking out their neighborhoods, their art and their coffee.