In this week's books for travel blog post we move to the beautiful city of Budapest, known by locals as "Paris on the Danube."
Budapest is a gorgeous destination for travel in Central Europe, and a very cultured city. Visiting Budapest will be the highlight of any European vacation. Are you interested in history, architecture, relaxation or literature? You'll have plenty to look forward to on your trip to Budapest.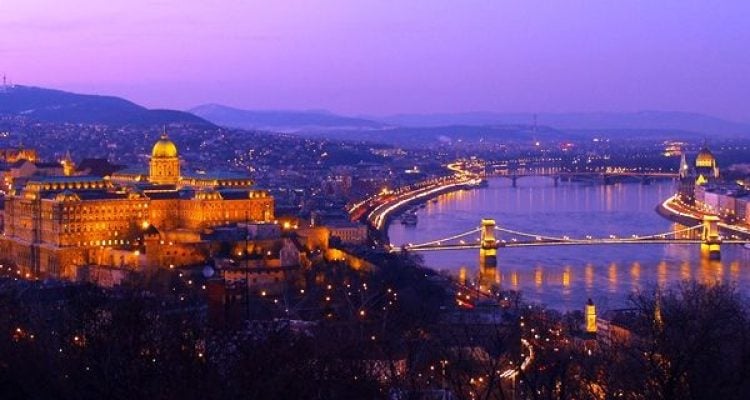 The mighty Danube River splits this sprawling city in two. Buda is ancient and Pest is modern. Both sides of the river claim places on the UNESCO World Heritage List. Sights in Budapest include Buda Castle, the Danube Embankment and Andrassy Avenue. The Pest side has broad avenues like Paris, with several ring roads and avenues radiating from the center. You can walk through central Budapest, but there is also excellent public transportation.
Budapest is a very literary city, which has inspired many novelists and writers from around the world. Here is our list of must-read books for any visitor to Budapest. We recommend picking up these books before you arrive, or looking for them in the city's excellent English-language books stores. Happy reading and happy traveling!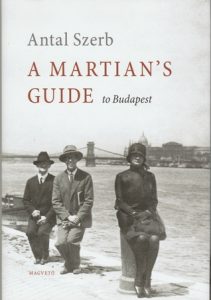 A Martian's Guide to Budapest by Antal Szerb
Never mind the fact that this book was first published in 1935. It's an ironic, delightful guide to the city that still feels as relevant as ever. The title suggests the humor with which Szerb undertakes the task of writing the definitive guide to a dynamic city. This is a book you'll want to have in your hand as you stroll the streets of Budapest. Most of the places mentioned in the book can still be visited. The description and old photographs help evoke the people and the history of this beautiful city, which has changed so much while changing so little. 
Prague by Arthur Philips
Don't let the title fool you, this novel is actually set in Budapest. Prague appears in the book only as a hazy idea, a place where a better life might be had for a group of American expats in the Hungarian capital. The story circles around a young bunch of adventurers, journalists and venture capitalists exploring everything life has to offer in the early days after communism. An entertaining and social novel, this one will keep you turning pages, enjoying the characters and setting.
The White King by György Dragoman
A classic Hungarian novel, The White King is the story of a young boy on a quest for his disappeared father in a totalitarian state. It is worth reading especially if you are interested in the vicarious experience of being a Hungarian national in Transylvania in the '80s, at the height of the Party's power. Dragoman has an incredible eye for detail and is able to conjure up the crisis and absurdity of the communist regime. Reading this book will give you a greater understanding of Hungary's politics in the late 20th century and also the personal toll those politics often took on individuals and families. 
The Paul Street Boys by Ferenc Molnar
A young adult novel originally published in 1906, The Paul Street Boys tells the story of a "war" between two groups of Hungarian boys living in Budapest. One group, wearing Hungarian national colors, defends an empty lot which they call "the Fatherland" from a group of boys in red shirts who want to occupy the same turf. An insightful political allegory, the book is also very entertaining. It has become something of a cult classic in Budapest, where you'll see bronze sculptures depicting scenes from the novel.
Enemies of the People: My Family's Journey to America by Kati Marton
Kati Marton is an award-winning Hungarian journalist who works as a reporter for some of the world's most influential news outlets. Enemies of the People: My Family's Journey to America is a volatile and emotional true story about her own family, which struggled both during the Nazi and the Communist periods. The book traces, in riveting detail, the harassment her family faced, which included interrogations and imprisonment. This led them to escape Europe for the United States. Opening this book is like opening Pandora's Box: you don't quite know what you're getting into, but it's complex, moving and ultimately unforgettable. 
English-language Book stores in Budapest
Massolit Budapest Books and Cafe
Located in the heart of the city, Massolit is a lovely English-language bookstore and cafe. They specialize in new and used books and there's always quite a selection of interesting reads. But even if you're just looking for a coffee, this is a great choice. They have delicious cakes and a beautiful garden where you can sit if the weather is warm.
Address: Nagy Diófa u. 30, 1072 
Bestsellers
A Budapest institution, Bestsellers first opened in 1992. This is both a general and academic bookshop as well as a newsagent for foreign newspapers and magazines. It really is a one-stop shop for lovers of the English language. You'll find a good mix of new publications and classics here, both new and used. And if you are really feeling intellectual, they also have an excellent selection of academic books.
Address: Október 6. St 11, 1051
Are you planning a trip to Budapest? We're Hungary travel experts. Just get in touch to start planning your dream vacation in Central and Eastern Europe!

Martina is our Prague city host. Her background in tourism management and wedding planning, and experience of living in Prague, all come in handy in making her the ideal person to look after our guests when they're in the magical Czech capital.