Trieste is a city like no other. A true mix of cultures, Trieste exudes Italian, Austrian and Slovenian influences. That's what makes visiting Trieste so special: you can experience different cuisines, architectures and cultures all on one holiday in a single destination. This has always been a city in-between. Let's take a look at how you can make the most out of your visit!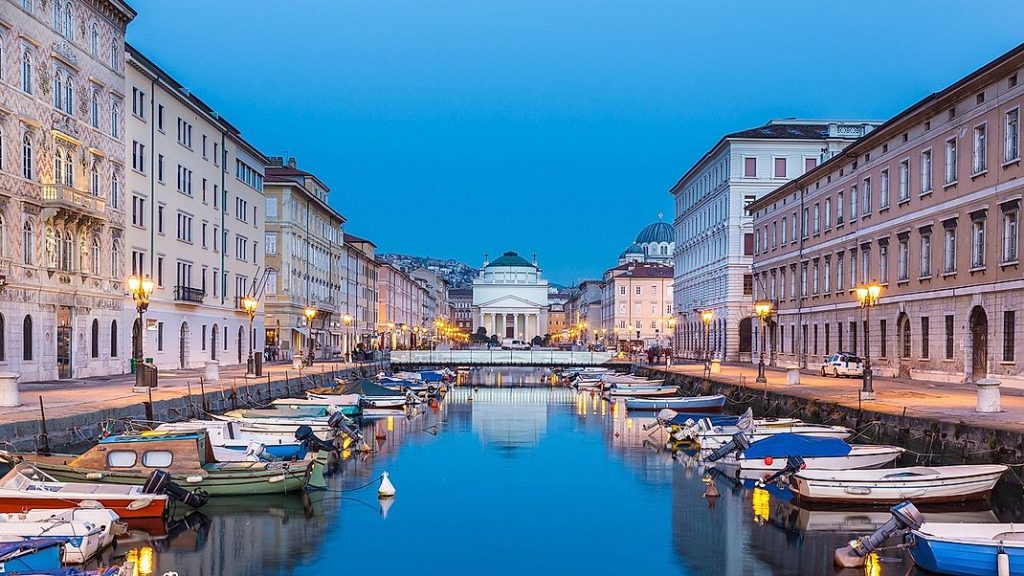 Jump to a section of this article
Austro-hungarian nobility, Italian charm
It's no surprise that Trieste's origin story sounds like a who's-who list of mighty civilizations. Back in 178 BC the Romans founded a colony here called Tergeste. Due to its favorable location on the sea it became a wealthy and powerful port almost immediately. Over the next centuries everyone from the Byzantines, the Goths and the Lombards as well as the Venetians ruled here. Finally, in 1382, an independent Trieste submitted to Austrian rule, ushering in the cultural heyday of the city.
But the volatility didn't end there. After World War I and the disintegration of the Austro-Hungarian Empire, Trieste was assigned to Italy, along with large parts of Croatia and Slovenia. Then in World War II the region went over to Yugoslavia, making Trieste the capital of the multicultural Friuli-Venezia Giulia region.
Today's Trieste is a proud mix of cultures and architectural styles. Nowhere is this more evident than in the religious architecture. You'll see everything from Greek Orthodox churches to Jewish Temples and Catholic Cathedrals. The old families who have lived here for ages also show an interesting mix of Austro-Hungarian formality and Italian charm. For lovers of history and architecture, this is a pleasing palimpsest city. Visiting Trieste is an instant history lesson.
Coffeehouse culture
Owing in part to its history as part of the Austro-Hungarian Empire, Trieste has no shortage of fine coffee houses. If you find yourself facing a day of misty sea breezes, or if you just need a pick me up and want to bask in some old-time elegance, we highly recommend popping into some of the best cafes in Trieste.
A list of our favorites would including the Antico Caffè San Marco, which will remind you of the coffeehouse culture of Vienna. And over near the Canal Grande you'll find the Caffè Stella Polare, an elegant and atmospheric cafe where you can also enjoy lunch or a light dinner as you watch the people come and go along the rippling waters of the canal.
Follow the footsteps of James Joyce
James Joyce, the beloved Irish author, is one of the most famous inhabitants of Trieste. He lived in the city between 1904 and 1920. While here, he wrote most of Ulysses and A Portrait of the Artist as a Young Man, his most famous works.
Today you can still visit some of the places Joyce frequented in Trieste. He tended to enjoy his breakfast at Pasticceria Caffè Pirona, an Art Nouveau bakery and cafe. His favorite item on the menu? Presnitz, a fig roll pastry. You can still find them in many of Trieste's cafes. Joyce lived at 32 Via San Nicolò, in the same building where he taught English at the Berlitz School. Right next door you'll find the famous Umberto Saba Antiquarian bookshop, which Joyce frequented. It looks almost the same as it did in Joyce's day!
Other things to do in Italy
We're big fans of Italy here at JayWay. In fact, we love it so much that we offer two ways to see the country. You could go as part of a small group tour focusing on regional food, history and culture with our expert guide and Italy Country Manager Daniele. In fact our Veneto & Friuli itinerary includes a half day in Trieste. Or go in classic JayWay style, traveling semi-independently with a complete vacation package including the benefit of our local staff's assistance before and during your trip. Either way, you'll have an unforgettable Italian vacation.
 Just get in touch to start planning!

Stephan Delbos is an internationally published writer and editor. Born in the US, he has lived, worked and traveled in Europe for a decade. He's fond of oysters and arid martinis.