Hvar is without a doubt the most famous Croatian island. Hvar's reputation as a destination for the rich and famous might have been carefully cultivated in recent years but its popularity with celebrities is not a new phenomenon. Former British king Edward VIII and Wallis Simpson visited in 1936. Jackie Kennedy water-skied in Stari Grad Bay in 1964. And it seems like in the last two decades A-listers have been heading to Hvar every summer.
Jump to a section of this article
A sunny, UNESCO island
All this doesn't mean that Hvar is snobby or exclusive. It just means you might spot a celeb in town, or a billionaire's megayacht in the harbor. It also doesn't mean there's nothing else to do but people-watch. Hvar markets itself as "Europe's sunniest island" and it has earned the name of "Croatia's UNESCO Island" thanks to its three UNESCO list entries. These are the World Heritage Site of Stari Grad Plain, and two Intangible Cultural Heritage traditions. One is strictly seasonal: the Easter procession known as "following the cross". The second you can witness year-round, that of lacemaking.
The "party island" working at rewriting its reputation
At first glance, Hvar is mainly attractive to a younger crowd due to the variety of bars and nightclubs spread around the town and nearby small islets. This "Party island" reputation has significantly influenced the lifestyle of the local people. Lately they have put a lot of effort to show Hvar as much more than a place of loud music and "uncontrolled behavior".
So what can you nowadays expect on Hvar, the most popular Croatian island?
Lots of sun, a young and cheerful community, an abundance of historical heritage, beautiful nature, and a small gastronomic paradise. Hvar is probably the most comprehensive Croatia's island and almost every generation can easily find something of their interest. Americans simply adore Hvar and yes at JayWay we pay a lot of attention to Europe's sunniest island, it's our most popular island destination.
Hvar Town, potential tourist trap and paradise in one
Hvar town definitely deserves the highest attention, in particular thanks to a variety of creative small restaurants, vibrant culture, and beautiful "lungo mare" promenades. Walking through the charming alleys of the town is very relaxing. You are transferred back to some forgotten past when life seemed to be much more simple. The best time to stay in Hvar town is during spring and autumn. The peak summer months bring lots of crowds, particularly young people from all over Europe, turning the town into a typical tourist trap. Nevertheless, it doesn't mean you should avoid Hvar island in the summertime, especially thanks to the amazing sea-related experiences that we continuously offer at JayWay. Here we refer to visiting the nearby Pakleni archipelago, a true Adriatic paradise. Whoever visits the Pakleni islands has a permanent memory of small isolated pebble beaches, pine forests, the crystal clear Adriatic sea, and wonderfully fresh fish and seafood.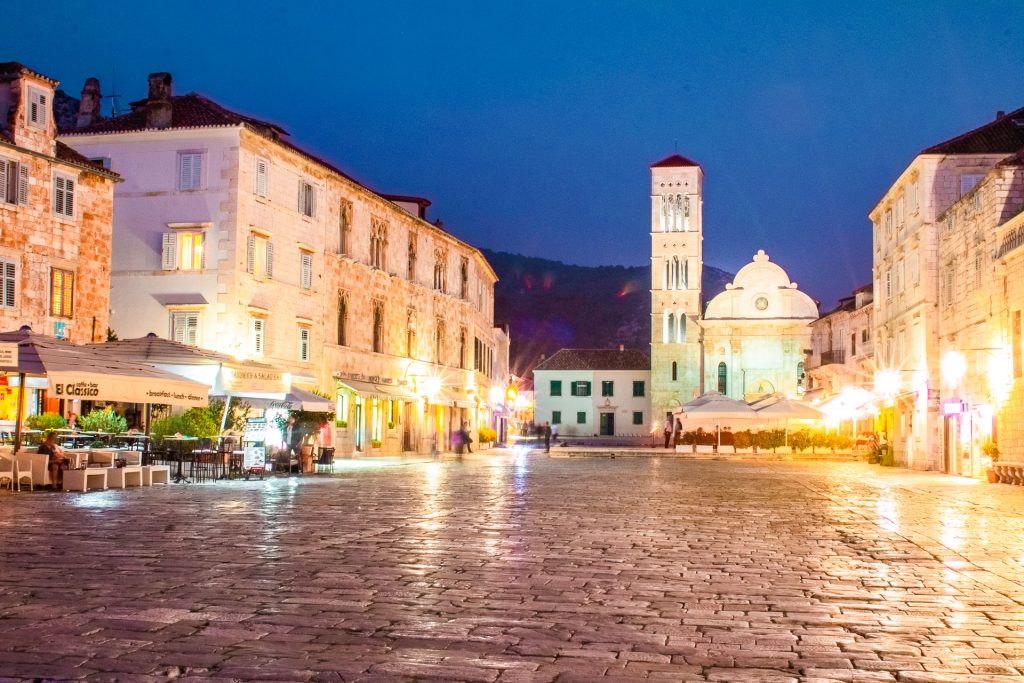 Getting out of town
As well as the nautical activities, what left the most strong impression on me was a day trip to the Hvar countryside. In particular to the highest point of St. Nicola's hill. The view from the top is breathtaking, especially during sunny days when you can see almost far to Italy. It was such a treat and I thank our loyal local guide who took me for this tour. I can't think of anything more pleasurable than spending time with bright local people who inspire with their personal stories and with honest desire to share their love for their island. And that is well accentuated on Hvar island!

-Josipa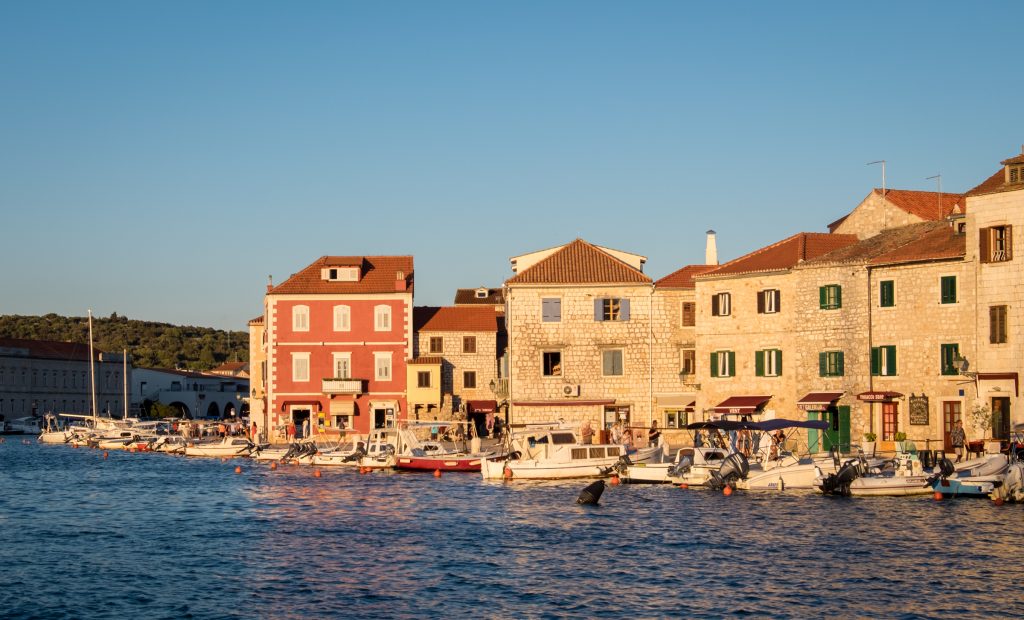 Consider Stari Grad in Summer Months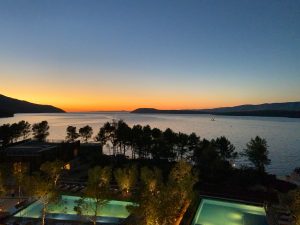 Summer months are a great time to consider Stari Grad as your overnight destination. Stari Grad is more peaceful and it has a more laid back local community compared to Hvar town. You'll find eating out is cheaper too, though lacking in the spendier options you'll find over in Hvar Town. The town seems stuck in the past but in a good way. And historical heritage is important in Stari Grad. Greek sailors settled the town long ago. Today the local community boasts a UNESCO-protected cultural landscape. This is mostly intact since the time the Greeks established a small colony in the 4th Century BC. The fields are mainly planted with olive trees and grapes, following a unique ancient geometrical system of land division set by the Greeks. Stari Grad has a lot of character and charm giving the possibility to enjoy a peaceful vacation. In 2020 a five star, yet accessibly priced, environmentally friendly exclusive resort upped Stari Grad's accommodation game. This is a welcome addition to the solid 4-star options we can provide there.
What is there to do on Hvar?
No matter if you choose Hvar or Stari Grad as your base, at JayWay we will make sure to offer a variety of unique experiences. Take your pick from off-road tours, extensive wine tours, private boat trips, gourmet experiences, hidden hiking trails, as well as the possibility to visit the most significant settlements of the entire island. Added value comes through our network of local experts who nurture their love and passion for their home island. They won't hold back on showing you the best that Hvar has to offer.
Getting to Hvar
Hvar can be visited year-round thanks to proximity to Split (the largest coastal town in Croatia), and fairly good ferry and catamaran connections between them. Of course, connectivity is much better in the high season compared to the reduced ferry-catamaran schedule in low seasons. Hvar has a connection with Split all year around, with car ferries to Stari Grad and catamarans only to Hvar town. Hvar town is also connected with Dubrovnik, but only with catamarans and only outside of winter months. Also good to know, if staying for more nights Hvar can be a great starting point to pop over to nearby Brac or Vis islands.
When to visit Hvar
The best time to visit Hvar is between early April to early November. In pre and post-seasons we suggest exploring the rich countryside of the island. Summer months are a great time to refresh with boat tour activities. In case you wish to explore only one Croatian island, Hvar should definitely be on your bucket list.
How to explore Hvar island
While you can explore Hvar island on your own by renting a car, it is much more simple and much more enjoyable to settle down for two-to three nights and choose your preferred activities from our curated list of activities. And when you travel with us there is always at your disposal a local Adriatic city host that will happily inspire you with personalized advice on what to do in Hvar.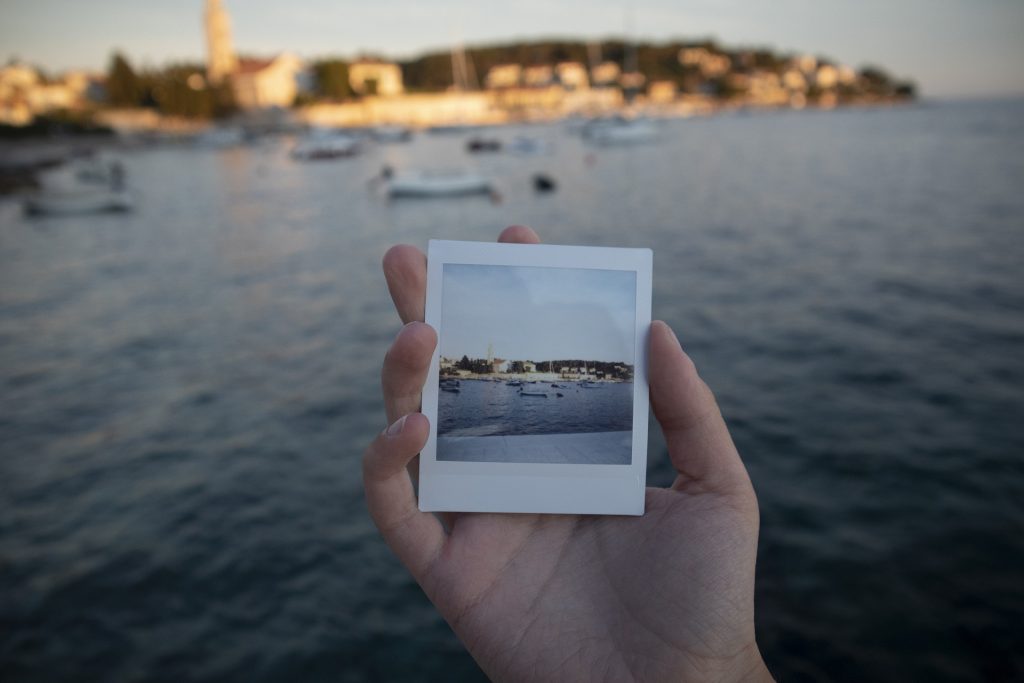 Who is Hvar perfect for?
As you'll have read, there is much more to Hvar island than Hvar Town. The island can deliver the island vacation experience for anyone, it's just a question of timing your visit or staying in the right place. If you prefer a laid-back atmosphere then Stari Grad will be more your speed. If you're looking for a bit of glitz and glamor, and more bars and restaurants, then it has to be Hvar Town. Outside of Europe's peak summer vacation months of July and August, Hvar Town is a little calmer, so certainly shouldn't be ruled out.

Josipa comes to us with a strong background in the tourism business in Dubrovnik. With us, she returned to one of her favorite roles, direct contact with guests, after several years in sales roles with one of Dubrovnik's larger high-end hotels. Although Josipa was not born in Dubrovnik, she finished her studies and started her family life here and she feels Dubrovnik to be her hometown. She knows the best places in the city and the surrounding countryside, which she loves visiting with her family. If you're starting your trip in Dubrovnik, Josipa will greet you upon arrival and will be your local contact, via the cellphone we provide, throughout your trip.