Five countries, one sea. For a variety-packed vacation, look no further than this quintet of countries with coasts on the Adriatic Sea. They might share history that dates back to the Roman era, but each country has its own distinct character, culture and traditions. A vacation combining several of Albania, Croatia, Italy, Montenegro, and Slovenia guarantees you a wealth of contrasting experiences as you explore the Adriatic region of Europe. The best part of taking a trip like this? There's always more to see next time.
Popular Itineraries for Adriatic Tours
Although every tour we build is unique, there are some popular routes and itineraries that we are asked for frequently. Our sample itineraries provide some ideas for you to consider as a basis for your own private tour combining time all over the Adriatic. For each of these itineraries you can get a rough idea of the price using the Price Guide function. We cover many more destinations than those listed in these popular Adriatic itineraries. Our expert trip planners will work with you to incorporate any places in Italy and Croatia you want to go.
Adriatic Vacation Reviews
4.9 / 5
Average of our Guest's Ratings of our vacation packages to these destinations. Based on 68 reviews
Our Adriatic tour packages provide a hassle-free way to see both these captivating countries. We take care of all the details. All you have to worry about is enjoying the one-of-a-kind experiences that will make this the vacation of a lifetime. Below you'll find some recent testimonials from guests who have visited the region with our help recently.
Hannah, Leslie, Mark & Rina
Maryland
We loved the cave ride outside of Ljubljana as well as the castle built into the cliff, the Blue Cave boat ride from Hvar, the visit to Lokrum Island. JayWay creates a perfect combination of structure and freedom. The European agent was always available and helpful when needed but never intrusive.
Year :
2023
Visited :
Slovenia, Croatia
Itinerary :
Ljubljana, Rovinj, Plitvice, Split, Hvar, Dubrovnik
Rating :
4.8 / 5
They were so nice friendly and accommodating. Went above and beyond for our needs. As for our favorite memories, we can not narrow it down to one thing. It was a perfect trip. But Tea always made sure it was perfect, so hats off to her. Top notch service ,professional and listened to all our wants and needs. Went above our expectations.
Year :
2023
Visited :
Montenegro, Croatia
Itinerary :
Kotor, Dubrovnik, Korcula, Split, Cavtat
Rating :
5 / 5
Deborah & Richard
California
It was excellent. Jay was so kind and asked us what was our interest for the trip. Both Daniela and Nikoleta were excellent and so thoughtful. They both helped us out whenever we needed help. We've used other agencies in the past, but JayWay by far is superior to the others.
Year :
2023
Visited :
Italy, Slovenia, Croatia
Itinerary :
Naples, Rome, Castellina in Chianti, Florence, Venice, Ljubljana, Rovinj, Plitvice, Split, Hvar, Dubrovnik
Rating :
5 / 5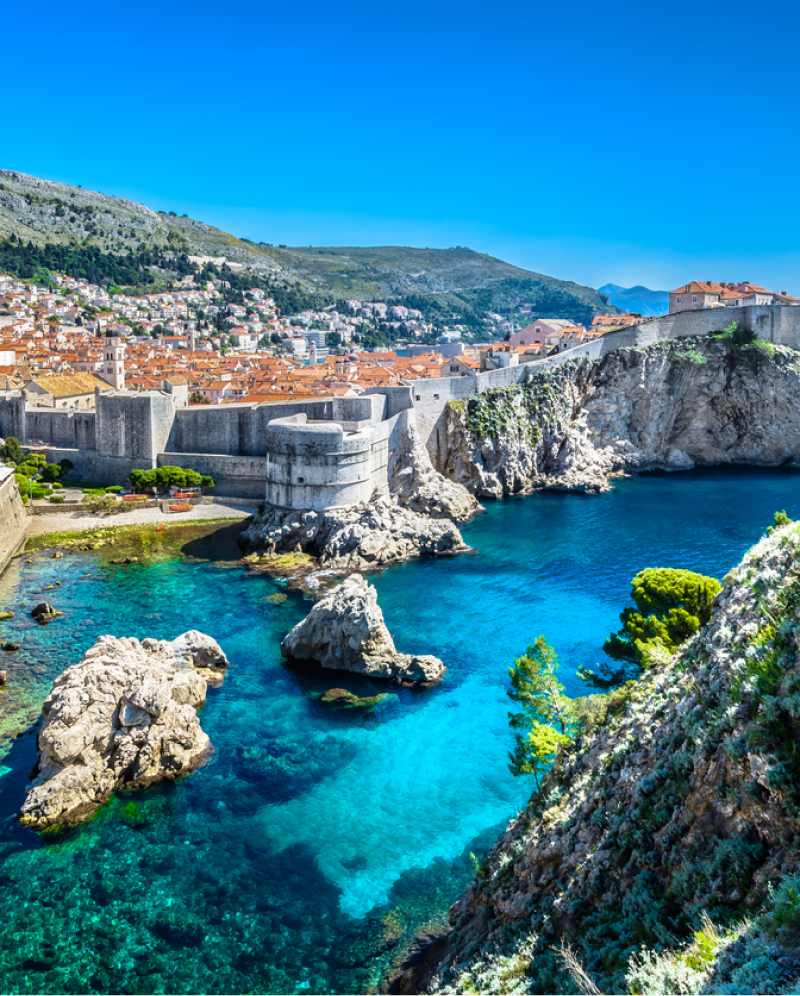 Europe's Adriatic Region – A Vacation Paradise
There's no denying the charms of Italy, and Croatia has risen to prominence as a vacation destination in recent years. Now mix in the variety and unique aspects of smaller countries like Albania, Slovenia and Montenegro and you have all the ingredients for something magical. History buffs will be treated to some of the most significant sights of the Roman empire all the way up to the end of the 20th century. Foodies will be thoroughly satisfied at every meal, and in-between. Whether your taste in art is renaissance or contemporary, you'll find something that catches your eye.
All five countries, or just a couple?
You would need several weeks to do all of these countries justice, and we wouldn't recommend trying to squeeze too much into a short trip. The beauty of this region is that there's always something more to see on your next return trip. You'll find our suggested itineraries above strike a balance between keeping things interesting but maintaining a pace that isn't stressful. One of the advantages of traveling with us is that every trip we create is unique and you are in control of your time.
You're in the best hands
Our Adriatic expert travel advisors and trip planners will work with you to create your dream vacation itinerary. You'll stay at the very best hotels, apartments or villas. You choose how you want to spend your days, either enjoying day trips and city tours with our trusted partners or taking a day off to wander on your own. Before you arrive and during your trip our on-the-ground staff throughout the Adriatic region are on hand by phone or email for any help you need. We're perfectly placed to create the most memorable trip you've ever experienced.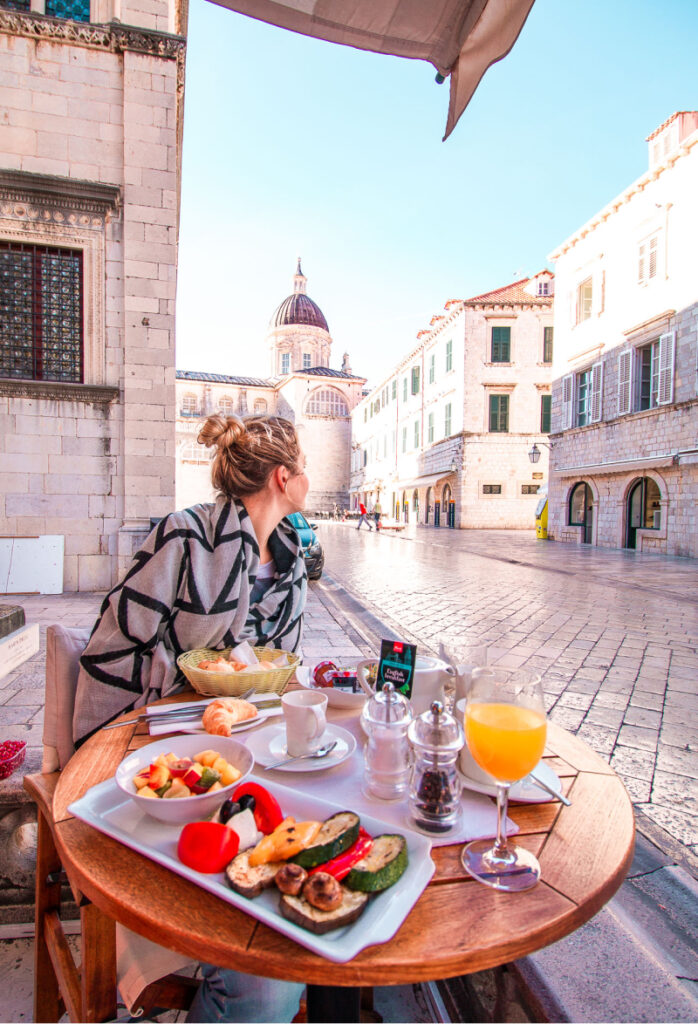 Why Travel with JayWay?
You only travel somewhere for the first time once. By taking a custom tailored trip you get a seamless trip, to your choice of destinations and at your own pace, planned by professionals and supported by locals on the ground in Europe.
Save Precious Time
Planning an amazing trip takes time. Our friendly travel advisors and experienced trip planners will listen to your needs and craft your personal dream itinerary. We will maximize your vacation time and enjoyment – we know the best way to get around and how to spend your hard-earned time off.
Have Peace of Mind
You're in safe hands from the very beginning. Even before you arrive your dedicated tour manager in Europe will be in touch to help you prepare. When you arrive they'll meet you and be available by phone, email and IM for the rest of your journey with us, for anything you need.
Make Memories Forever
Travel can create memories that last a lifetime. You'll return home with indelible recollections of beautiful sunsets, magical vistas, fascinating stories, and meals so delicious you'll want to fly back every time you think of them. This is why we do what we do.
Frequently Asked Questions about Travel to the Adriatic Region
What is the best way to travel to the Adriatic?
Most of our guests travel to the Adriatic region from the US by air, unless they are already traveling in a neighboring country.
Where should I start my tour of the Adriatic?
If you're flying from outside Europe you might find flights to and from Italy to be much cheaper, and more direct, than to other destinations in the Adriatic region, particularly to major hubs like Rome and Milan. If this is the case and your route allows you to start and finish in Italy (taking a ferry/bus/train/transfer from Italy to the other countries and back) then this may be preferable. Our travel advisors will help you pick the best flights for your itinerary.
What are some must-see places in the Adriatic?
It very much depends on your priorities. If you want to visit the most famous places then Rome, Venice, Dubrovnik, and Ljubljana should be top of your list. If you've been to Italy before, we can arrange a trip combining lesser known Italian destinations such as Bologna, Siena or Lucca with other destinations throughout the Adriatic region.
How much does a private tour of the Adriatic cost?
Our custom Adriatic tour packages start from around $250 per person per day. The largest element is often accommodation, but private full day tours can increase the cost. All our sample itineraries have a price guide function to give you an idea of the cost for different levels of accommodation, month of travel and number of travelers.
When is the best time of year to visit the Adriatic?
The best time of year for your trip will depend on what you want to do. Italy can be a great place to travel year round. Slovenia is another year-round destination, though outdoor activities are limited to snow sports in winter. Croatia is more seasonal with some destinations, especially the islands, almost shutting down in winter. If you want to swim then you should travel between mid May and mid October. Montenegro and Albania are similarly seasonal. If you are more interested in sightseeing and avoiding the hottest time of year then mid July and August could be too warm for you.
Can I self-drive on a trip in the Adriatic region?
We can arrange rental cars for all or part of the trip, but bear in mind that dropping off a rental in another country incurs high one-way fees. Your JayWay trip planner can arrange for separate rentals where needed so you can avoid unnecessary expenses and have the freedom to get around by car when you need.
Can I take a free day or two with no tours?
Absolutely. We will customize your itinerary precisely to your wishes. You don't have to fill every day and we encourage leaving some time aside simply to appreciate the destinations you're visiting. Simply strolling the streets of a coastal Mediterranean town, or relaxing on the beach, is what makes it a vacation after all.
Do you arrange Adriatic cruises?
We have chosen to focus on land-based trips. We find cruise itineraries are often too packed and don't give you enough time to see each destination properly. The lack of flexibility in both itinerary and dates of cruises can make it hard to fit with your own schedule. A private tour avoids all these issues. We can however arrange private sailing day, or longer, trips should you wish to spend some time at sea.