Have you settled your 2015 vacation plans yet? If you are still up in the air on where to go and what to do, we've got a few surprising suggestions. Surprising for two reasons. One, you may not have thought about visiting (or even have heard of) these towns, and surprising because of the wonderful experiences they offer. In no particular order herewith are JayWay's favorite offbeat ideas for 2015.
Eger, Hungary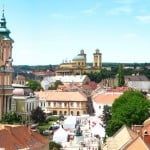 Not many visitors make the foray into the Hungarian lands outside Budapest. The country's capital is a sensory overload of things to see and do, and is a complete contrast to the idyllic towns that can be found dotted across the country. One of the best is Eger. For lovers of red wine, Eger is a must-see; Hungary's best reds are produced in vineyards a mere 20 minute walk from the center. For architecture lovers, Eger's got medieval streets and Baroque buildings, while history buffs will want to schedule a castle visit. Oh, and did we mention the spas? Budapest isn't the only place in Hungary famous for their thermal baths.
Kaunas, Lithuania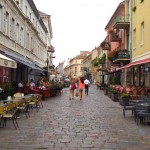 Lithuania is apparently THE hotspot for 2015, Lonely Planet included them in their top destinations list and the European Travel Commission trends report has the country's tourism growing dramatically. We love Vilnius and you won't want to skip the nation's capital. But also plan some time for a jaunt over to Kaunas. The country's second city is about 100 kilometers from Vilnius, and while the Old Town isn't as impressive as the capital's, there are some wonderful medieval gems sprinkled amongst 1930s functionalist edifices. Kaunas is a university town and you'll find the atmosphere lively, especially in the summer when restaurant tables tumble onto every available inch of sidewalk. Highlights include Pazaislis Monastery, and the Ninth Fort Monument is a sobering Soviet-era memorial to the Lithuanian Jews killed on this spot during the Holocaust. Kaunas' Jewish history is worth exploring, especially a visit to the Sugihara House to 'meet' what some call the Japanese Schindler.
Korcula, Croatia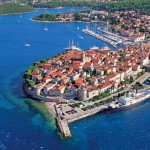 It's pretty tough to rate the towns and regions in Croatia, they are all special in their own way. The island of Korcula though has a couple extra jewels in its bag of gems. The first thing to know is that the city is one of the best preserved medieval towns in the Mediterranean. Walking the winding streets (the city is nicknamed Little Dubrovnik because of the similarities of the two downtowns), you'll want to pause to discover St. Mark's Cathedral, as well as Marco Polo's house – yes Korcula is the reputed birthplace of the famous explorer. The cultural heritage here is rich as well, our favorite are the sword dances; performed only by males in Korcula and six other villages on the island. They are performed on saints' feast days as well as weekly during the tourist season. Famous for their local white wine, you'll want to find a spot to enjoy a glass while watching the sun set over the Adriatic.
Kotor, Montenegro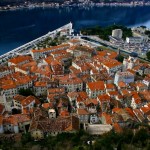 Can this place actually exist? You may be forgiven for thinking you've landed on a movie set when first setting eyes on Kotor. A UNESCO World Heritage site since 1979, Kotor huddles between Kotor Bay on one side and stunning mountains on the other. In between you'll discover medieval majesty surrounded by fortress walls. The best thing to do in Kotor is find yourself a restaurant with a sea view and enjoy a beautiful meal of fresh seafood and local wine. As you'll need to move eventually, you can go for a lovely walk through the Old Town, being sure to pay visits to St. Triphon's Cathedral and the city's fortifications and fortress.
Sibiu, Romania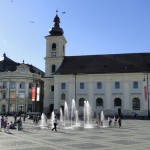 Romania is our newest destination and we've enjoyed discovering so much of the beautiful country. One town we want to especially sing the praises of is Sibiu. Medieval meets modern in a beautiful way; Sibiu may be one of the country's best looking towns. A past European Capital of Culture; the town got an infusion of EU cash which they put to good use mainly in the Old Town (Piata Mare). Sibiu's definite must-see is the Astra Traditional Folk Civilization Museum. Almost like a town in itself, the museum sits on nearly 100 acres, contains more than 300 structures (houses, churches, workshops, etc.) and even has a lake. Here you can discover Romanian peasant life in an extremely realistic fashion. The center is easily walked and consists of two parts: Upper and Lower. Upper holds the most historic sights while Lower's streets are surrounded by the city's walls and defense towers.
Planning a trip to Europe? We'd love to put together a Europe travel package just for you. Get in touch to find out more!
Photos:
Eger courtesy of Visitbudapest.travel
Kotor courtesy of Photo Montenegro
Sibiu courtesy of Sibiu Tourism

Jacy is a travel journalist who likes art, culture, design and architecture. When not in Prague, she's most likely wandering the streets of other European cities, checking out their neighborhoods, their art and their coffee.