A couple weeks ago, we talked about our expanded offerings in Lithuania – two great new towns to explore in this lovely country. Today, we are pleased to introduce our newest country – Romania!
Feedback from past clients indicated they would love to explore this not-too-travelled country, especially the beautiful Transylvania region. We spent a lot of time there in 2014 and admit we were captivated. From the chaotic capital of Bucharest to the green rolling countryside to of course Dracula, there's much to discover here.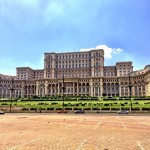 Romania is a wonderful mix of urban and rural delights. The capital Bucharest is a hodge-podge of Communist architecture (Nicolae Ceausescu's Parliament Palace) and grand historic buildings (Cantacuzino Palace, modeled after noble Parisian homes) dating from Romania's hey-day. Culture can be discovered in the Cantacuzino Palace which houses a museum dedicated to Romanian composer George Enescu. Shopping awaits in the Old Town, while dining is best enjoyed in the Lipscani district.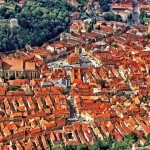 Once you've soaked in the city, it's time to expand into the country. We've arranged local partners in three medieval Transylvanian cities: Brasov, Sighisoara and Sibiu. Brasov is bursting with cultural opportunities, from summer festivals to the local opera. Climb both the Black and White Towers for views of the city and surrounding countryside. Back on lower ground, wander the wonderful Council Square. Extending your stay here means you'll have plenty of time to visit the region's three best castles: Bran, Rasnov and Peles.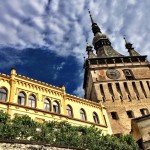 Sighisoara is synonymous with Dracula, but don't let the dark story of Vlad overshadow this bright and fun town. The small fortified medieval historic center is a UNESCO World Heritage Site. It's a fascinating crossroads of architecture and culture, with central European Latin-oriented influences combined with the Byzantine-Orthodox culture of southeastern Europe. Highlights include Vlad Dracula's birthplace, the clock tower and simply wandering the cobblestone streets.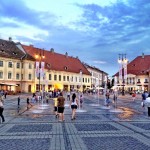 In Sibiu, your task is to simply absorb it all. The 12th century city walls partially encompass a lovely Old Town simply divided into Upper and Lower. Wander up and down the streets at will and then take a break on the Great Square; a truly great place to dine, shop and people-watch. Dive deep into Romanian heritage with a visit to the open air museum of Astra. If you are feeling energetic, take a hike in the Fagaraș Mountains with their glacial lakes.
Because Romania is so large and varied, we recommend making it a single-country trip and have put together a fantastic 10-day itinerary that gets you to the best places with enough time to enjoy them all.

Jacy is a travel journalist who likes art, culture, design and architecture. When not in Prague, she's most likely wandering the streets of other European cities, checking out their neighborhoods, their art and their coffee.