For visitors to Germany who want to connect with the country's imperial past, it's hard to beat Neuschwanstein Castle. A short drive outside of Munich, this incredible castle is perched on a cliff high above a valley.
The gorgeous rooms of the castle are enough of an attraction on their own, but equally astounding are the views you'll enjoy from this extraordinary lookout point.
The history of a hideaway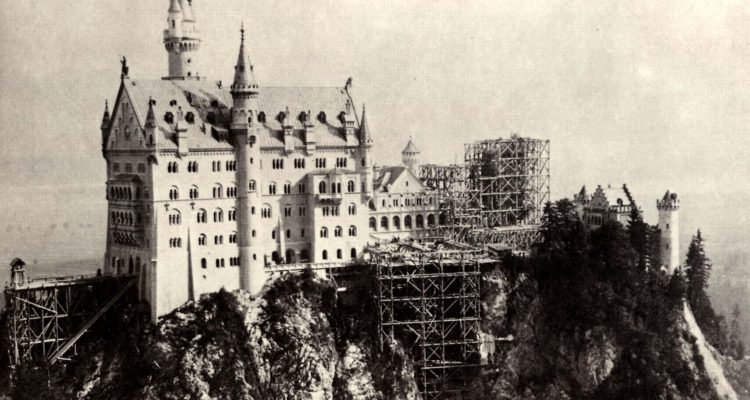 Neuschwanstein Castle was the brainchild of King Ludwig II, who commissioned it in 1868 to give him a place to escape from public life and the bustle of the city. Most of the castle had been finished by the time the king died in 1886, but he didn't live long enough to see it completed.

Ironically, shortly after the shy king's death, the castle was opened to the public. Today it is one of the most popular castles in Europe, attracting some 6,000 visitors per day in the summer and 1.4 million people per year.
Awe-inspiring interiors
Considering the grand design of Neuschwanstein Castle's rooms, with their frescos inspired by Wagner's operas and old German myths, it is remarkable that none of the interiors were designed to be seen by the public. But King Ludwig II was an aesthete with a fine sense of taste, so although the walls and ceilings are decorated with classic paintings, the castle was outfitted with the most modern technologies, including an elevator, running water and even central heating.
The most interesting rooms are on the third and fourth floors and can be viewed with an expert guide on one of the official castle tours.
Getting there
Getting to Neuschwanstein Castle is easy, especially if you're in Munich. By car, it's about two hours to the southwest along major roads, so the journey shouldn't pose any problems. This proximity to the city makes the castle a perfect day trip option.
You can also reach Neuschwanstein Castle by train, though the journey takes a bit longer. Leaving from Munich's main station, you'll take the train to Füssen, a journey of about an hour, with trains leaving every hour. From there you'll take a bus to the Hohenschwangau / Alpseestraße stop, which is just 8 minutes from the station. Then, you'll have about a 30-minute walk up to the castle. If you'd rather join a group, we can arrange that too, if you're traveling to Munich with us.
Füssen, the town closest to the castle, is a good place to stop for lunch. Its Old Town dates back about 700 years.
Planning a holiday in Germany? We can put together a Germany vacation package that will make your trip unforgettable. Get in touch to learn more!

Stephan Delbos is an internationally published writer and editor. Born in the US, he has lived, worked and traveled in Europe for a decade. He's fond of oysters and arid martinis.