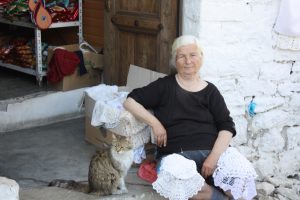 You can't help but fall in love with the city of Berat. Situated in the middle of the mountains it looks like an ancient amphitheater. Whoever visits this city is not only impressed by the architecture but also by the warm and simple local life.
Although one of the main touristic city destinations in Albania, Berat is never too inundated with visitors which gives you the chance to run into locals, should they be young students in coffee shops or old ladies knitting yarns, in their front yards. Berat's a beautiful place to look at but perhaps its most engaging feature is its authenticity.
Jump to a section of this article
The White City, or the Town of Thousand Windows
Berat, a 2400-year-old city, and UNESCO protected since 2008, is widely known as The White City. The name derived from the old Bulgarian, meaning "White City" under which name it was known in Greek, Bulgarian, Latin, and Slavic documents during the High and Late Middle Ages.
Berat is also known as the "Town of a Thousand Windows", due to the many large windows of the old houses overlooking the town. It is a breathtaking picturesque town, with beautiful buildings of significant architectural and historical interest.
While we recommend staying 2 to 3 full days to experience everything Berat has to offer, you can also visit the main attractions in one day and it makes for an engrossing stop between Tirana and the Albanian Riviera.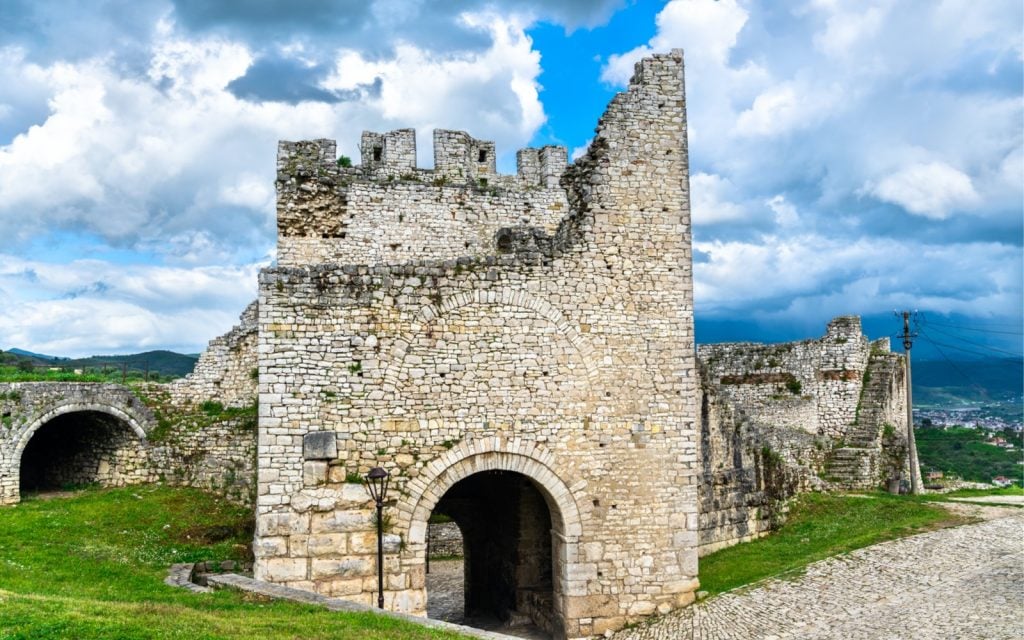 Start with Berat Castle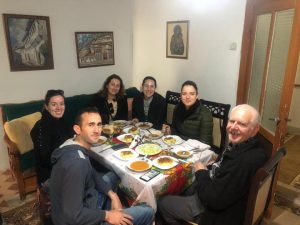 We start our tour by visiting Berat Castle, a medieval era fortress which today sustains homes and local businesses. Berat Castle is built on a rocky hill and is accessible only from the south. This 13th-century castle hosts many Byzantine churches and Ottoman mosques. On the JayWay Travel private walking tour of Berat, we give the option to our guests to have lunch at a local's house, inside the castle, with traditional homemade food, sweets, and coffee.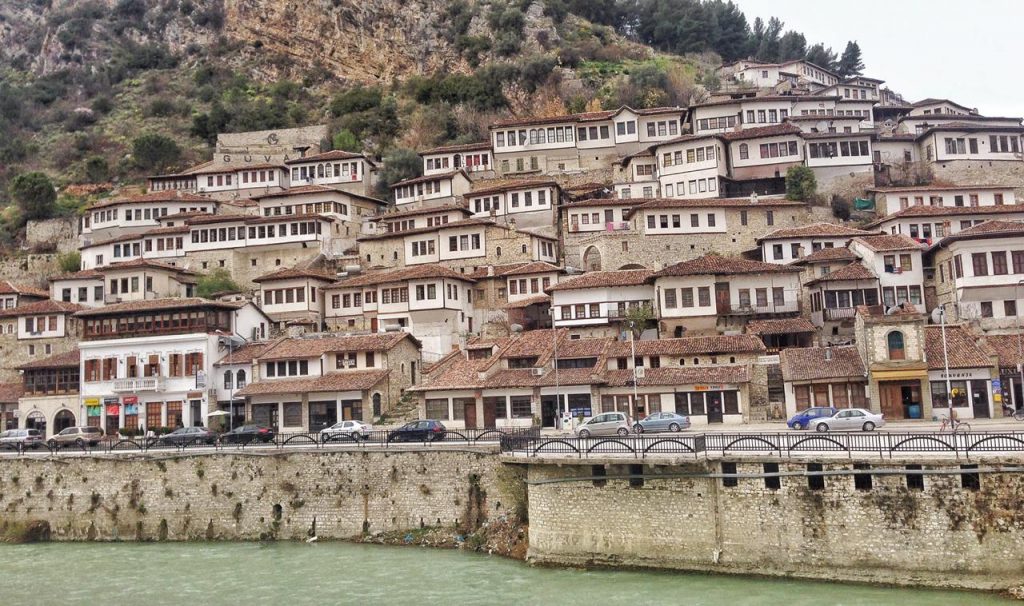 Muslim and Christian Neighborhoods
After that delicious meal at a local house or a traditional restaurant by the river, we suggest visiting the famous neighborhoods of Mangalem (traditionally Muslim), pictured above, and Gorica (traditionally Christian), both on the sides of the Osumi River. In these neighborhoods you can enjoy spectacular views as well as find many churches and mosques dating back to 1600s, such as the Church of St. Mary of Blaherna (13th century), the Bachelors' Mosque, the National Ethnographic Museum, the Sultan's Mosque (built between 1481 and 1512) and the Leaden Mosque (built in 1555).
Time for Wine
For wine lovers, Berat hosts one of the biggest Albanian wineries, Cobo Winery where you can enjoy a winery tour and wine tasting with garden views. Albanians have produced wine and raki (fruit spirits, usually around 40% ABV) in their homes for hundreds of years.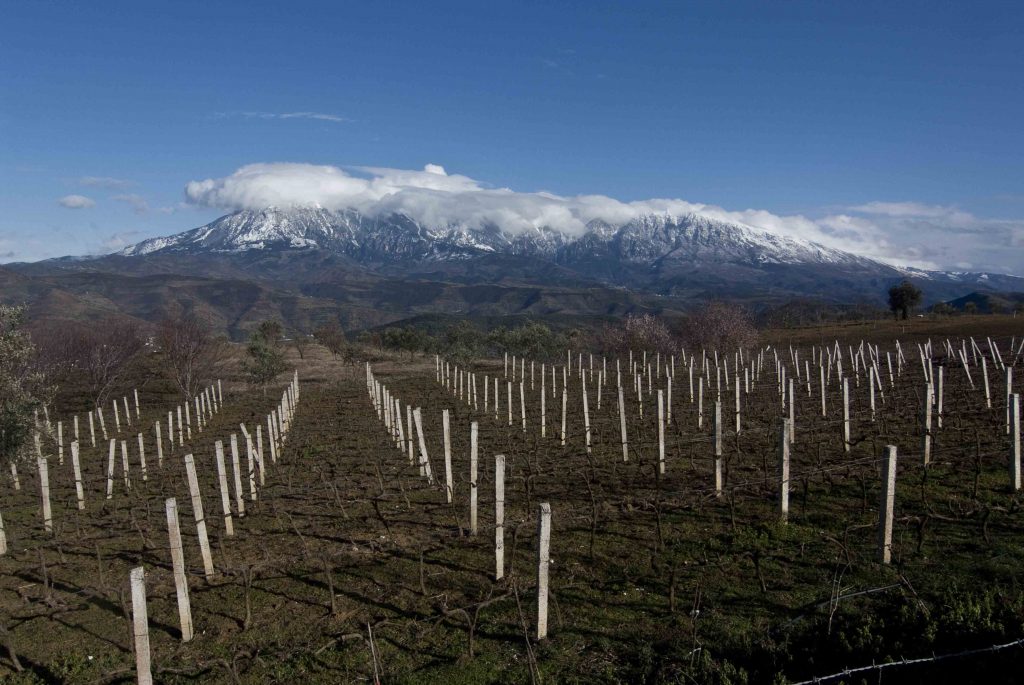 The Cobo Winery is scenically nestled at the base of Mt. Tomorri in the rolling hills that surround the city of Berat. Cobo's facilities consist of several cultivated vineyards, a spacious kulla (tower house), the winery itself, and a wine presentation room, elegantly constructed and furnished in the Berat style. Cobo Winery currently produces five premium wines made from 100% Albanian grapes: Trebiano, Kashmer, Shesh i Zi, Shesh i Bardhe, and E Bardha e Beratit, and two rakis, Raki me Arra which is nut based and Raki Rrushi, a traditional grape-based raki.
Active Options
For active visitors, choices are endless. We can mention here The Cascades of Bogove which is a light hike up, approximately 45 minutes from the village of Bogova. Hidden in the cool shade of the forest in the foot of Mountain Tomorr, the cascades offer charming views. Another preferred activity by both tourists and locals is climbing the mountain of Tomorr. Tomorr mountain is the largest National Park that hosts protected wildlife and is considered by the locals to be a holy place.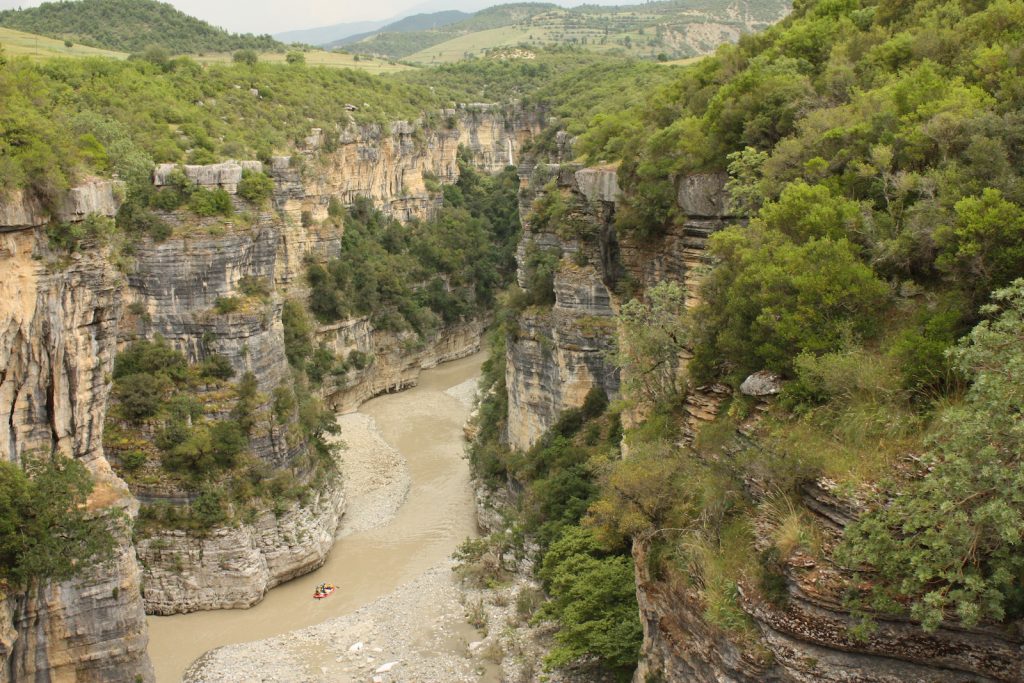 Another unique experience to have while in Berat is definitively Rafting in the Osumi Canyons. The canyons are 26 km long, at an altitude of 450m. They are thought to have been formed 2-3 million years ago by water erosion.
During the spring, high water from melting snow makes it possible to explore the whole length of the canyon rafting and one does not need prior white water experience to navigate them.
Need more time? Stay overnight in an Ottoman style tower house
While you can choose to take a day trip and return to the capital Tirana for a more lively night we also do recommend experiencing at least a night in one of Berat's characterful hotels.
Ottoman style houses, belonging to the late 18th and the 19th centuries and converted to small hotels and typically have two floors with the ground floor made of stone. The upper floors are painted in white, the roofs are covered with red ceramic tiles and the wooden windows are quite large. The steepness of the hill and close construction of the houses, appear to be stacked one over the other.
We definitely suggest visiting Berat to anyone looking to enjoy a mix of history, food, and wine. Berat still offers a once in a lifetime experience combining ancient and modern. You won't regret it and we will absolutely understand if you plan to visit twice.

Lorina's strong background in both travel and travel marketing make her ideal for her dual role as marketing executive and destination manager/city host for Albania. Albania is still slowly becoming known to Americans as the exciting destination it is, and Lorina's role allows her to shape our offering in the region to showcase the best of it. Being based in Tirana, her hometown, she relishes every opportunity to meet our guests and welcome them to her country.