Locals call Budapest "Paris on the Danube," and with good reason. This beautiful city sparkles like The City of Lights, especially at night. The Danube and its bridges are even more impressive than the Seine. Exploring the city's gorgeous architecture is a necessity. And Budapest's Christmas markets are famous throughout Europe. But if you want to experience Budapest to its fullest, you'll definitely want to get on the water. Here are the best Danube river cruises!
Jump to a section of this article
River cruises in Budapest with JayWay Travel
Budapest, the capital of Hungary, is a sprawling, regal city split in two halves by the mighty river. It is a city where you just can't get enough of the visuals from the water. But if you've come here expecting week-long tours on the Danube, we're sorry. We're just not into them. The Budapest section of the Danube is beautiful and seeing it from a boat is great, but river-cruising and cruising in general is the antithesis of what we're about. Personalized travel doesn't mean a boat with 180 of your closest friends, following a flag-waving guide and suffering the indignity of having a sticker slapped on you so you don't get mixed in with another set of cruise passengers. So let's take a closer look at how you can take advantage of the many offerings for short cruises in Budapest, while still keeping your holiday personalized.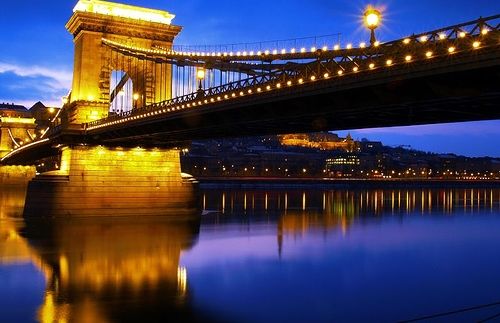 Evening sightseeing cruise
If you're interested in seeing the Budapest skyline from the water at night, there are plenty of good options for evening sightseeing cruises. Generally these one-hour cruises start with a welcome drink and include a recorded tour narrative that's available on headphones in several different languages. It's lovely to cruise the Danube with a glass of wine while learning more about the history and architecture of Budapest.
A'la carte candlelit river cruise
Fancy a bite to eat on the boat? You can find candlelit river cruises that include dinner menus or buffets. These dinner boats usually feature glass walls so you can enjoy unbeatable views while you dine. Several of the dinner cruises in Budapest also include live jazz music, which only adds to the ambience.
Private water limousine tour
Some people traveling to Budapest are looking for something more romantic, and these river cruises will not disappoint. There are several Venice-style wooden motorboats available for private charter. That means you and your sweetheart can sit back and relax with champagne, cheese and light bites as you gently motor through the current. It might just be the highlight of your vacation in Budapest!
Wild motorboat ride on the Danube
If romance cruises aren't your thing and you're looking for the most action-packed river cruises in Budapest, you could go for an unforgettable experience on a speedboat. These 30-minute rides will have you buzzing beneath the bridges and turning on a dime. What fun! And don't worry, you'll be outfitted with waterproof equipment! At the end of the trip you'll typically receive a collection of photos from your experience. The perfect souvenir!
Finding the best of Budapest
The river cruises in Budapest are fantastic, and there is so much more to do in this beautiful city.
Budapest's two UNESCO-listed halves, ancient Buda and modern Pest, both have their charms. They are encircled by hills that are great for hiking, and linked by numerous picturesque bridges that just call out to be photographed. From the Buda Castle to the Danube Embankment and Andrassy Avenue with its impressive architecture, there is plenty to keep you busy here. Budapest is a little too big to explore only on foot, but the Pest side of the city is logically laid out with broad avenues. So it's hard to get lost, and there is also comprehensive public transport. From the famous ruin pubs to the magnificent spas, you'll find more than enough things to do in Budapest. And foodies won't want to miss the Great Market Hall, where you can snack to your stomach's delight on local specialties. So take advantage of all the city has to offer!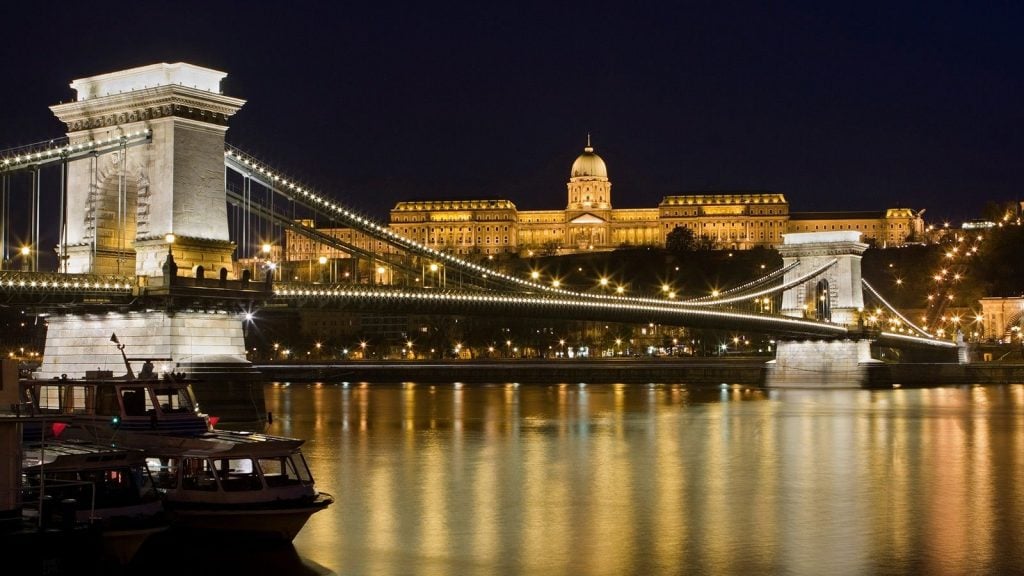 An affordable destination
Another perk of visiting Budapest is its affordability. The city has all the charm of Western Europe at a fraction of the price. Here you can taste excellent wines produced throughout the region, and even enjoy Michelin-star dining.
There are also plenty of must-see sights in Budapest. Start with a visit to the incredible Parliament building, and don't miss this chance to explore Budapest's history and culture. The city also has a rich Jewish heritage, and an interesting communist past. But it's not all history here. Voted Best City in Europe in 2013 by Condé Nast Traveler readers and a regular in their top three, Budapest really is a special city with activities to cater to every interest.
With Budapest accommodation options ranging from boutique hotels to affordable B&Bs and apartments large enough for up to seven people to share, whatever kind of accommodation you need, you'll find it here. Take your pick from staying on the Pest side of the river, where most of the city's restaurants and nightlife are to be found, or on the quieter Buda side, close to the castle. Not sure or need some guidance? Get in touch with us for a free travel consultation. Once we start preparing your customized itinerary we will present our recommended options for you to select from.
City tours and more
We offer a broad range of city tours, day trips and excursions to keep you busy in Budapest. Explore Jewish Budapest, get to know the city quickly with a private walking tour, or explore the delights of Hungarian cuisine with a food and wine tour. To see more of Hungary's countryside and smaller towns we can suggest several day trips as well. Traveling with JayWay gives you all of these options and much more. If you're planning a longer holiday in Central and Eastern Europe, you're also in luck. Budapest is an excellent base for traveling to many other highlights of Hungary and the region. Austria, Romania, Slovakia, Croatia, Ukraine and Slovenia are neighboring countries, and all offer wonderful opportunities for travel and relaxation.
Are you planning a trip to Budapest? We're Hungary travel experts, and have teams throughout Central and Eastern Europe. Just get in touch to start creating a personalized travel itinerary!

Stephan Delbos is an internationally published writer and editor. Born in the US, he has lived, worked and traveled in Europe for a decade. He's fond of oysters and arid martinis.