There's no better way to spend your evening during summer than to escape the heat and noise and relax in one of the many beautiful summer gardens in Bucharest, the resurgent capital of Romania. Pick your oasis of calm in the heart of the city! Here is our selection of top summer gardens in the city.
Jump to a section of this article
Cafe Verona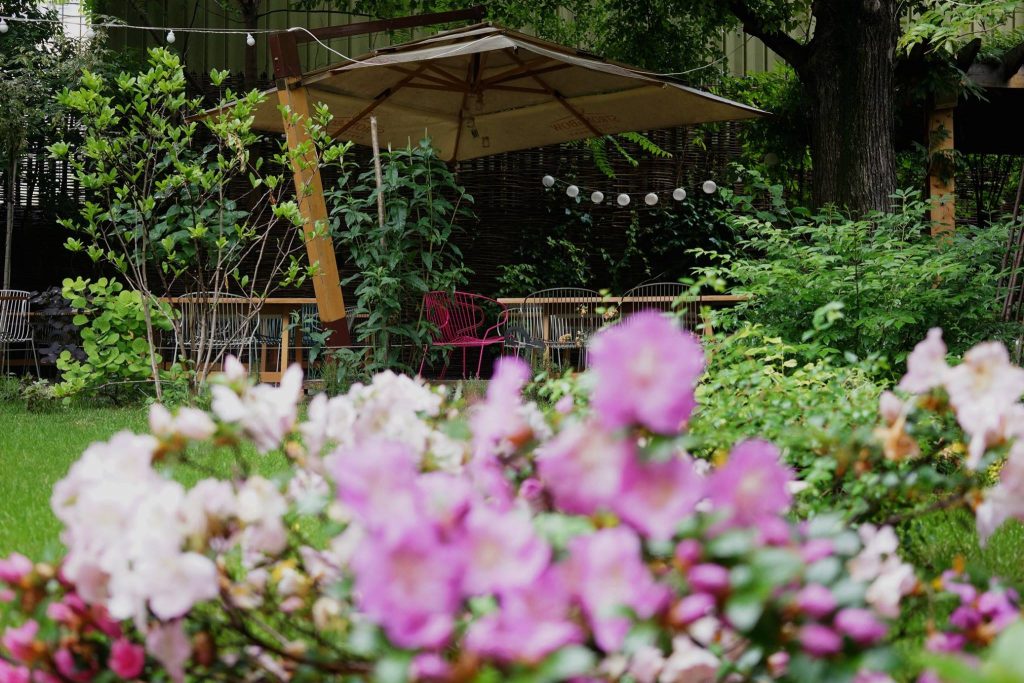 Cafe Verona is in the garden of Carturesti Library. You can look forward to a Bohemian atmosphere, in one of the oldest and most popular summer gardens in Bucharest. Oh, and the lemonade is refreshing and the deserts are deliciously indulgent. Perhaps surprisingly, the pasta is also very good. With free wifi and a laid back atmosphere, this is a great place to take a break from the bustle of the city, to catch your breath or catch up on your emails.
Eden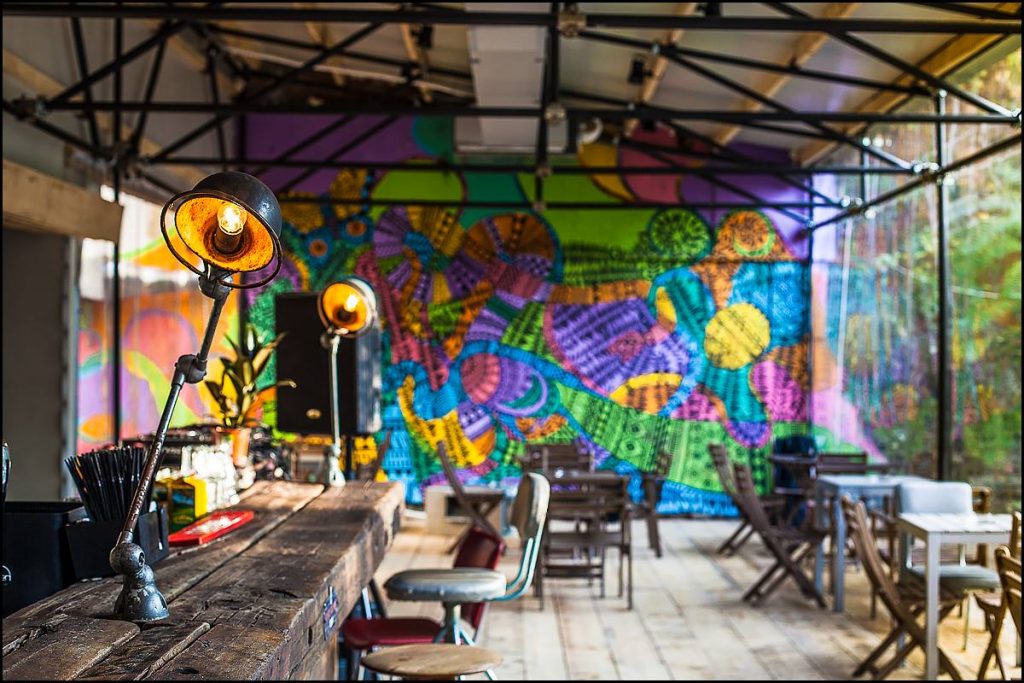 Located behind Stirbey Palace on Victory Avenue, which just happens to be the most popular and beautiful street in Bucharest, Eden has a hip, inviting atmosphere. It's something like a cozy jungle within the urban jungle. Hammocks, wooden tables, and string lights complete the vibe. They don't have food, but they do have very good craft beer and fruit juices.
Gradina Floreasca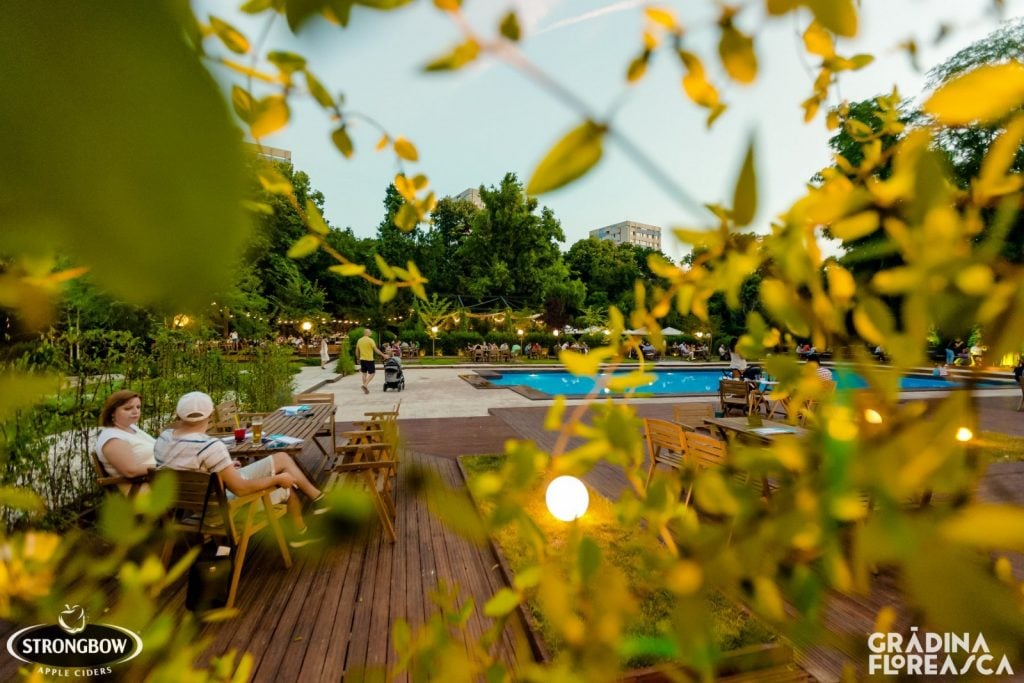 Gradina Floreasca is a more upscale choice for an outdoor cafe and garden in Bucharest. It's located in a park in a posh neighborhood and has a pool, jazz concerts, and fancy cocktails.
Gradina Dorobanti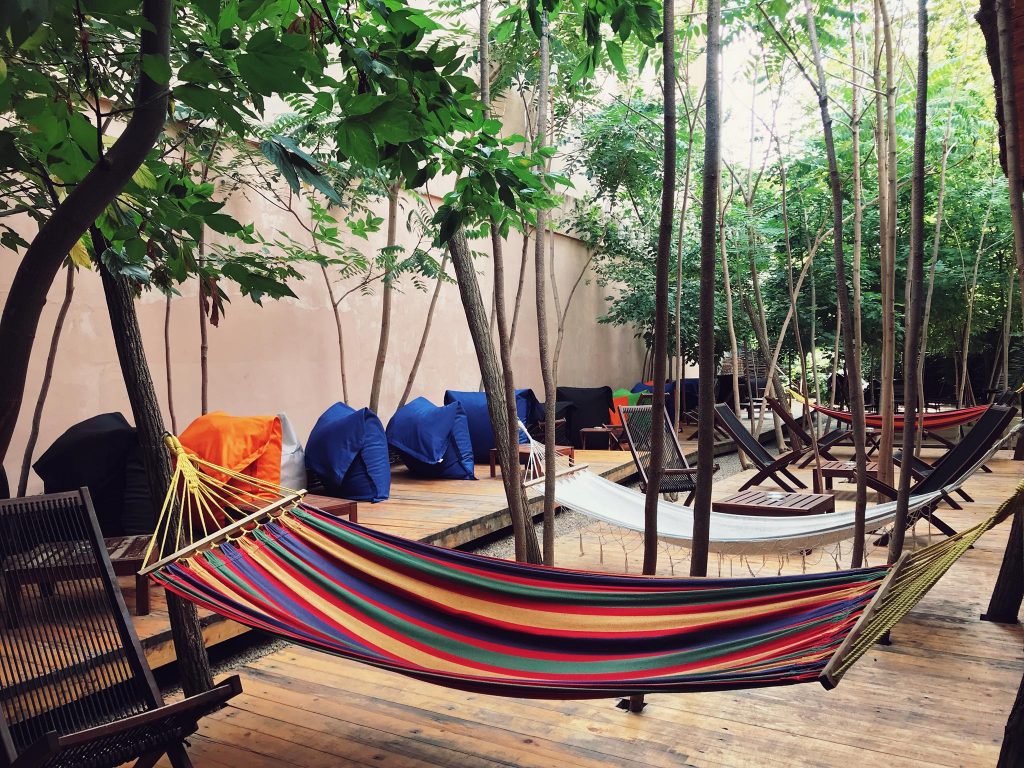 The main attraction at Gradina Dorobanti is the hammocks they have strung between trees in the back garden. You can lounge and lay as you while away an afternoon. The fresh juices and smoothies here are some of the best in Bucharest.
La Metoc Tea House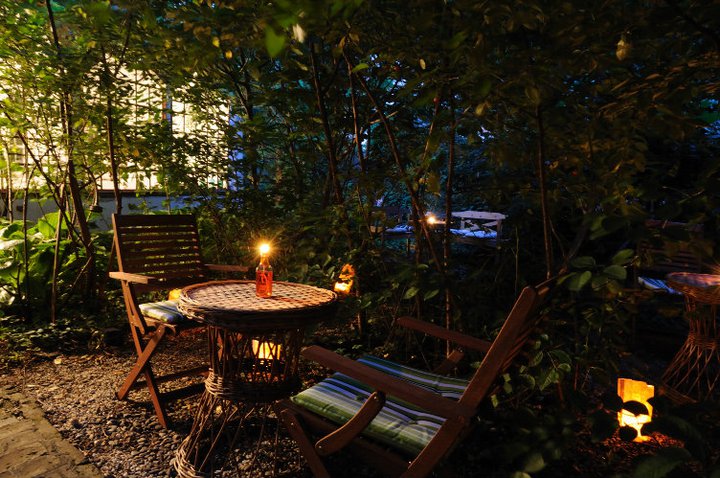 La Metoc Tea House is a hidden gem and one of the most bohemian places in Bucharest. It's intimate and very laid-back, and feels something like a local grandmother's backyard. They have a great collection of teas and homemade cookies. It's the perfect place to read a book under the fig trees.
Other things to do in Bucharest
There are plenty of amazing cafes and gardens in Bucharest, but lounging and sipping aren't the only things to do in this great Romanian city. If you're looking for other things to do in Bucharest, you'll definitely want to start at the colossally opulent Palace of Parliament, also known as the People's Palace.
Built by dictator Nicolae Ceaușescu, the palace was intended to show off the strength of Romania. Unfortunately it was still incomplete by the time he was executed. It's almost finished now.
After seeing the palace you'll definitely want to stroll around Old Town Bucharest. There are some magnificent galleries and shops. The avenue Calea Victoriei is in the heart of the city. Here you can see some of Bucharest's stunning landmarks, including the Cantacuzino Palace and Revolution Square.
Are you planning a holiday in Europe? We're Central European travel experts. Just get in touch to start planning with us!
Photos courtesy of:

Olivia is our woman in Bucharest. With experience in running her own travel management company she's an accomplished travel planner and also provides on-the-ground assistance for our guests visiting her beautiful country.