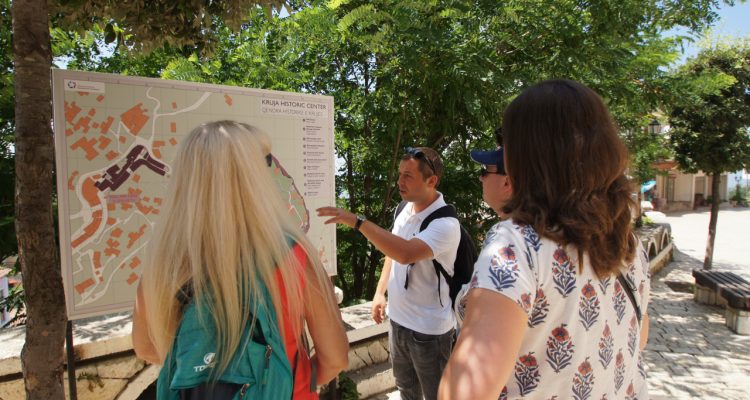 For travelers looking to learn more about the unique destinations they're visiting, we offer no shortage of different styles of tours. Let's take a closer look at each to find the best tour for you.
Jump to a section of this article
Group Tours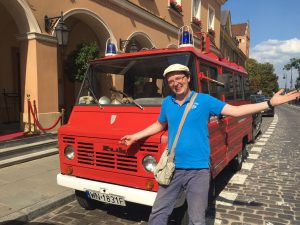 A paid-for group tour might be the best tour for you if you're on a budget, if you like meeting other people. Or perhaps you're too shy to ask a guide questions and prefer to let others do it for you. At a minimum there's usually a guide on a group tour though there might only be a driver and recorded commentary. Usually these tours will use headphones and a wireless transmitter if the group is too large to comfortably listen to the guide close up.
Quite often transport is included, which can be an economical way to get around the city, or out to see a sight that's not so accessible by public transport as is the case with many destinations like Croatia. A 'small group' tour is a compromise that allows you to experience an otherwise expensive tour at a reasonable price while still having some of the intimacy of a private tour.
In recent years a new kind of group tour has emerged, a kind of premium small group walking tour, usually combining a very highly qualified guide with special access to places of interest or in-depth subject matter expertise. These tours make very unique experiences available at a reasonable, though still not cheap, price. We offer several of these in Prague, Vienna, Berlin and Budapest.
Hop-on Hop-off
Larger cities like Berlin and Vienna usually have a couple of hop-on hop-off bus tours. They can be a handy way to get around, as they concentrate on the more touristy areas of the city, something public transport routes often don't give much attention to, so the main sights can all be visited easily. Usually including multi-lingual commentary on headphones, these tours tell you about the buildings you're driving past and give you the choice of where to hop off so you can see more. In smaller cities like Prague, which have significant pedestrian zones and narrow streets, such tours are impractical because they just can't get to many of the places of interest.
Private Tours
Private tours usually consist of a walking or driving tour, with a guide, a driver-guide, or a driver and a guide. The most obvious advantage of private tours is that in general they start when you want them to and often from where you want them to, there's no need to find the meeting place and arrive 15 minutes early. This convenience might make it the best tour for you. Secondly, having a guide entirely at your disposal means you can ask as many questions as you like without feeling like you're monopolizing their time. You can also ask to tailor the tour to your interests (sick of churches but love art nouveau architecture? no problem!). Private tours are by nature more expensive, but when sharing the cost among a group of four, the difference might be much smaller than you think.
Private Day Trips
Not all guides are also drivers and not all drivers are guides. Besides, sometimes you don't necessarily need a guide, you just need someone to drive you around. In that case a private day trip will be the best tour for you. You get the flexibility that you'd have with a private tour, but you don't get the expert guide. Typically you would combine this sort of service with a visit to someplace where you can take a self-guided tour, join a group, or arrange for the services of a private guide. In many cases this works out better. Some sites outside the city can require so much study that you can't expect a more general guide (like a city walking tour guide) to know all about it. But the in-house guides are usually experts.
Free Tours
We've saved this mention of free tours for last. As a company we don't promote or arrange free tours. We've taken them and have had experiences both good and bad. Here's our take:
Free tours are usually walking tours in large groups. Anything that incurs extra costs for the guide, such as transport or providing headphones, is out of the question. Free tours sound like a great deal though, they're free, right? There's usually more to it than that. The idea is that at the end of the tour, after getting a guilt trip or sob story, you tip your guide. Out of these tips the guide pays the tour agency (who paid for all the marketing to get you on the tour), which charges them for every person who started the tour. The idea is that good guides get rewarded and make decent money, while bad guides don't and stop guiding. The reality is often a bit less clear cut.
A great guide can make a reasonable hourly rate. A large group of people they don't connect with, or poor students, or just cheapskates who think that free really means free leads to the guide losing money. A few experiences like that will dishearten people. And in cities with deregulated tour guides, there are no requirements or examinations to be a free tour guide. So remember, if you spend your only available morning on a bad free tour, nobody's going to give you a refund.
Whatever you decide, do take a tour
One of the key benefits of taking a tour is getting a chance to interact with a local, find out more about local life and get an understanding and orientation of the place you're in. Whenever I've traveled places and not taken a tour I've enjoyed the experience less.
Planning a European holiday? We'd love to create a travel package just for you. Get in touch to find out more!

Stephan Delbos is an internationally published writer and editor. Born in the US, he has lived, worked and traveled in Europe for a decade. He's fond of oysters and arid martinis.