One of the joys of traveling to Central Europe is getting off the beaten path, but there are some attractions where it pays to reserve ahead of time. At least a month out, unless you're feeling especially lucky! Most of the attractions below we're happy to take care of booking, and often have discounts with, but there are some that we recommend you book yourself. These often have many price categories and shows available, or we simply aren't able to provide a discount or other advantages over booking yourself.

Jump to a section of this article
Berlin's TV Tower and Reichstag Building
The second tallest structure in the EU (losing to Riga's TV tower by half a meter), Berlin's TV Tower is one of the city's icons, and a handy landmark to avoid getting lost. Located at Alexanderplatz, East Berlin's main square, this tower has an observation deck with bar, and a rotating restaurant, more than 200 meters (670 feet) up. The view of the city's center and beyond is astounding, but so too are the lines, with more than a million visitors every year. Beat the line, and book a ticket from the TV tower's website well in advance.
Topping Germany's unmistakable 19th century parliament building, the rooftop glass cupola (above) designed by Norman Foster provides perhaps the city's best free view. Alongside a breathtaking vista of the city center, you can enjoy a meal at a rooftop restaurant, peer down onto politicians debating in the main hall, and view graffiti left by victorious Soviet soldiers in 1945. The Reichstag is the second most visited landmark in the country, so you'll want to reserve your free visit well in advance.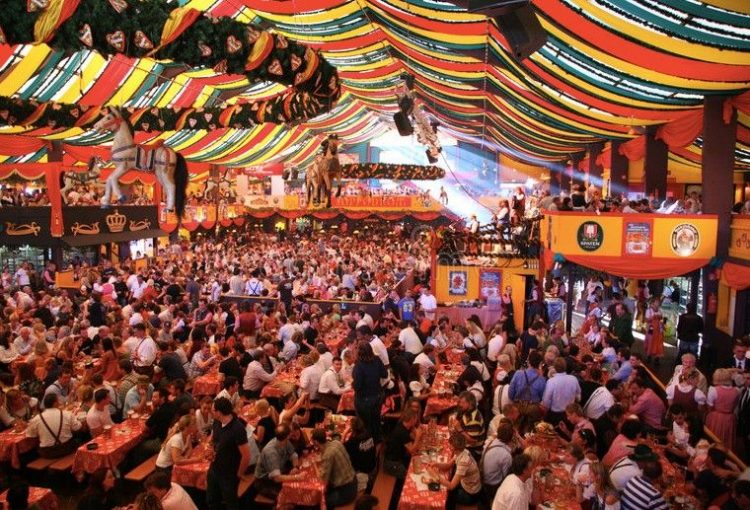 Munich's Oktoberfest
The world's biggest party, Oktoberfest fills Munich from late September until the first weekend of October, attracting six million revelers annually. The tradition started with a royal wedding in 1810, but the festivities were so successful that they became a cherished tradition among Bavarians, who are especially fond of anything traditional, although beer has taken pride of place from the horse racing that used to anchor the festival. Entrance is free, but spots for everything from accommodations to seats in the massive beer tents sell out far in advance. If you're looking to experience Oktoberfest, we recommend making transportation and accommodation arrangements as quickly as possible. We're happy to provide a tour of Oktoberfest and a seat in one of the main beer tents, if booked sufficiently ahead of time.

Villa Tugendhat in Brno
Villa Tugendhat is a pioneering work of modernism. Built by Ludwig Mies van der Rohe in the late 20s, this prototypical villa was decorated by Lilly Reich, whose Barcelona armchairs designed for the villa are still in production. This villa earned its UNESCO World Heritage status and fame as the "place where Czechoslovakia divorced." The document that divided the country and gave birth to the Czech Republic and Slovak Republic was signed here in 1992. As such, this villa is both a mecca for devotees of early modernist architecture and design, and a popular attraction among Czechs and Slovaks. Tours of the villa should be booked well in advance, which we can take care of.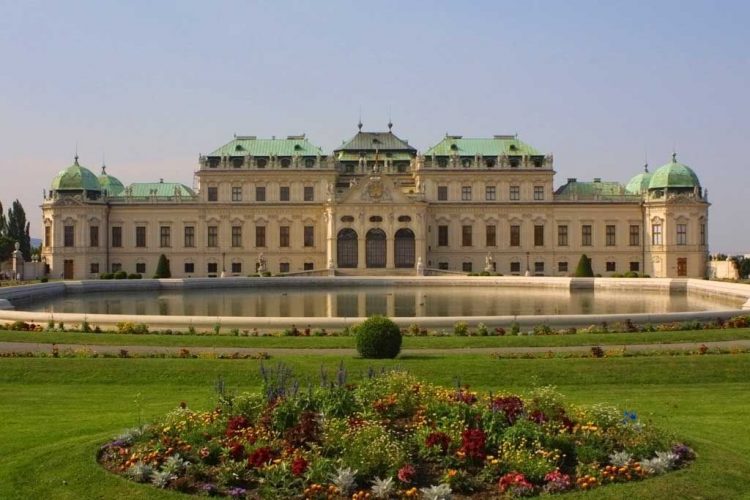 Vienna's many highlights
For centuries, Vienna has been one of the world capitals of high culture, and a visit to the opera, or another world-class theatrical or musical performance is a must for many visitors. You'll find an overview in our guide to the city's cultural classics. For most of the performances listed above, especially opera and performances by the Vienna Boys' Choir and Lippizaner Stallions at the Spanish Riding School, we recommend booking tickets months in advance. We can make bookings for a small fee, but recommend making bookings yourself using their English-language websites. This is because there are many seating categories with a variety of prices, and since we don't have discounts for these performances, as we do for the tours and excursions we offer.
One of Vienna's other main draws are its UNESCO-listed palaces. Austria has been ruled from the centrally-located Hofburg since the 13th century, growing in size and splendor along with the country. The Hapsburgs may have spent their winters at the Hofsburg, but their grand summer residence is even more famous: the Schönbrunn Palace. Here, further out but still well within the city limits, you'll find one of Europe's grandest palaces and gardens. These are home to many pivotal historical meetings, and plenty of cultural events to this day. For more details, check out our guide to the Schönbrunn Palace. Due to the popularity of both the Hofburg and Schönbrunn Palace, we recommend getting tickets in advance, especially if you would like a tour from one of the guides provided by the palaces.

Budapest's Parliament Building and Hospital in the Rock
When you're in Budapest, it's impossible to avoid catching a glimpse of the Hungarian Parliament Building, a Gothic Revival wonder. The largest building in Budapest, and tied with St. Stephen's Basilica for the country's tallest structure (after St. Adalbert's Basilica in Esztergom), the Hungarian parliament is a temple of democracy. The construction took 100,000 workers and half a million precious stones. We recommend booking a group tour several weeks in advance, as it is only available through the parliament building's staff and usually sells out at least a day or two beforehand.
Likewise, the Hospital in the Rock is a unique, and popular, destination. Built as a bombproof emergency hospital under Buda Castle during World War II, this hospital saved thousands of lives under terrible conditions during the city's siege by the Red Army towards the end of the war. During the Cold War the hospital was modernized to withstand weapons of mass destruction. Fortunately these measures were never needed. Reopened as a museum, complete with wax figures, the Hospital in the Rock can only be visited via group tours. With the hospital's narrow corridors and wide popularity, we recommend booking a group tour at least several days in advance, with the help of our local staff.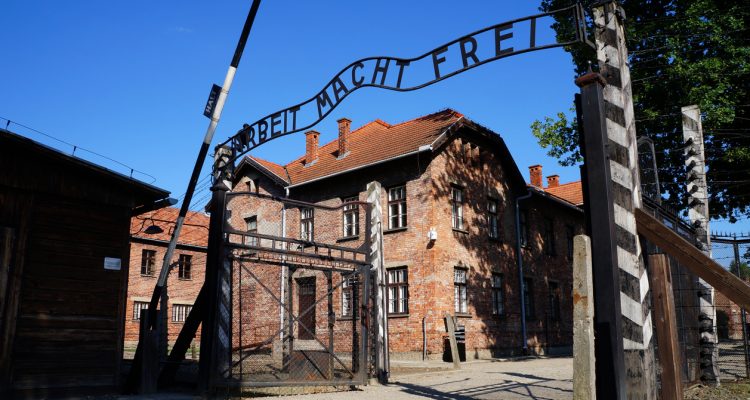 Auschwitz and the Schindler Factory in Krakow
A visit to Krakow isn't truly complete without an excursion to the Auschwitz concentration camp, 70 kilometers from Krakow. The Auschwitz-Birkenau complex was established in 1940 and throughout the five years of its inglorious operation over 1.5 million perished there. The victims were primarily Jews, but also included hundreds of thousands of Poles, Roma, prisoners of war, and others. The museum comprises approximately 150 buildings and 300 ruins. The original roads, fences, watchtowers, and railway ramps have been preserved. The buildings house the collection of original exhibits and documents. We offer private and group tours of this death camp. Due to its infamy, Auschwitz is busy, so book a tour well over a month in advance if possible.
Before WWII, Jews made up 25% of Krakow's population. Far less Yiddish and Hebrew are heard in Krakow today, but the city's Jewish past remains clear. Even outside of Kazimierz, the main Jewish district. To better understand the Holocaust's effects on Krakow, visit the factory where Oskar Schindler sheltered many marked for death. We offer a private tour of the museum and the neighboring ghetto. If visiting the museum on your own, book tickets at least a few days in advance, especially on Mondays (when entrance is free but the museum closes at 4).
Central Europe promises destinations that let you see more with fewer lines, but it pays to make some arrangements in the future. If you're visiting the sites mentioned above, be warned: book ahead, or miss out!

Born and raised in Wisconsin, Kevin lived in Estonia and Finland for several years, traveling widely through Central and Eastern Europe, before settling down in Berlin. Having studied the cultures, histories, and economics of the countries along the Baltic Sea for his Master's degree, Kevin has the knowledge and experience to help you plan the perfect trip anywhere in the region, and also works as JayWay's main writer and editor.