This guest post is by Laura Longwell, half of travel blogging couple Travel Addicts who joined us on a 10 Day Tour of the Baltic States as part of the #JayWayBaltics blogger project.
The cuisine of Estonia, Latvia, and Lithuania is heavily based on seasonality and the countries' location in Northern Europe. Traditionally, food in the Baltics has been hearty fare such as meat and potatoes flavored with garlic, herbs, and little else. As the counties have evolved in the years since Communism fell, their cuisine has, too. The staples continue to play an important (and delicious!) role, and there is a wider variety of options in traditional and modern restaurants than ever before.
Here are some foods you can't miss on a trip to the Baltics.
Beet Soup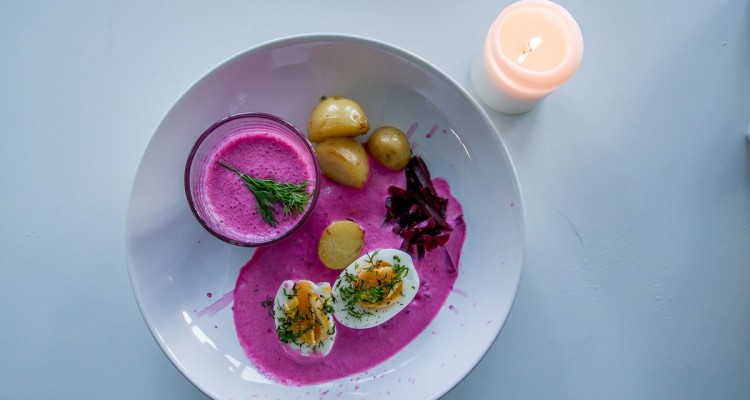 This bright pink soup will catch your attention on any trip to the Baltics. Related to borscht, the cold beet soup is made not only with beets and cucumbers but also incorporates buttermilk, sour cream, hard-boiled eggs, and lots of dill. No lack of flavor here. While it is popular in Latvia (called Auksta zupa there), the soup seems to be everywhere throughout Lithuania, where it is known as saltibarsciai. A traditional dish, it can be found in the spring and summer on the menus of many upscale restaurants where chefs like to add a new spin to classic cuisine.
Fried Bread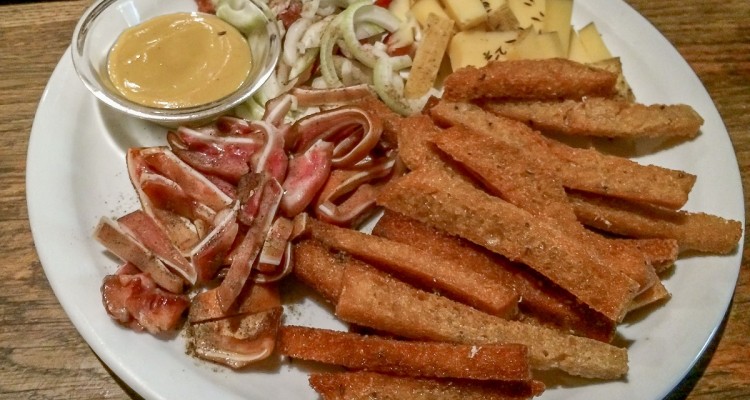 Fried bread, or kepta duona, is a staple bar snack in Lithuania. And it is fabulous. Pieces of rye bread are fried, rubbed with garlic, and topped with salt. The result is similar to a crouton, though a little bit softer. Sometimes served with melted cheese or accompanied by garlic aioli, this delicious dish goes great with beer. It's impossible to eat just one piece.
Fish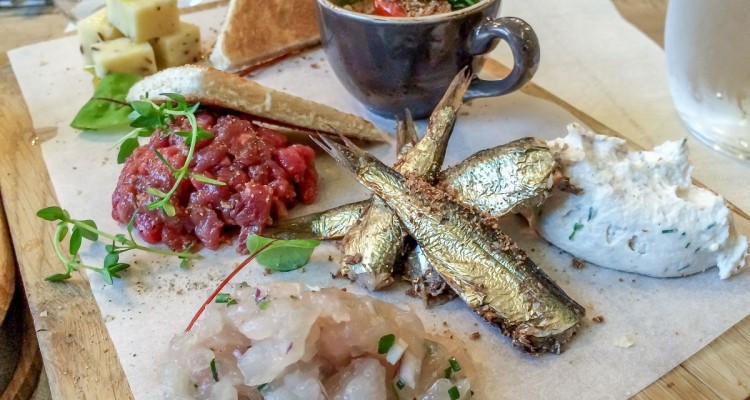 Estonia, Latvia, and Lithuania all have an expanse of coastline along the Baltic Sea, which gives them easy access to fresh seafood. Oily fish such as herring and trout are most common, but pike and other types of whitefish are available. Eel also appears with some frequency on the menus of more fashionable restaurants. Fish are commonly served cold as part of the first course, and they may be raw, marinated, or smoked.
Blini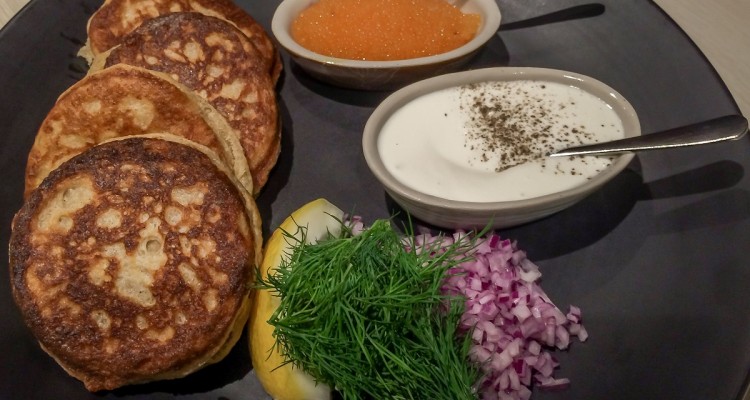 Like many other foods in the Baltics, blini are of Russian origin. These little buckwheat pancakes (tatrapliinid in Estonian) sometimes include potato or raisins mixed into the batter. Sweet ones may be topped with butter or honey while savory ones are often topped with sour cream, red onion, or caviar. They are popular as appetizers throughout the Baltics.
Rhubarb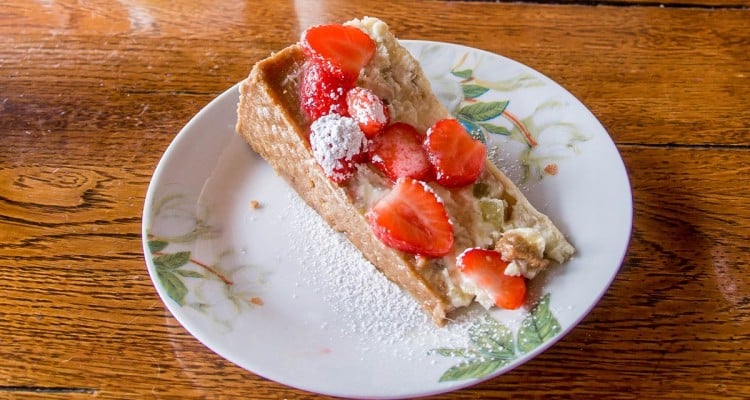 Technically a vegetable, rhubarb is used often in the Baltic countries. And the chefs there know how to handle it. Rhubarb-infused drinks are common in both alcoholic and non-alcoholic forms. Rhubarb cakes, pies, cheesecakes, and even soufflés are abundant, especially in spring when rhubarb is in season. In Latvia, kiselis (stewed rhubarb) is also a specialty.
Pork Ribs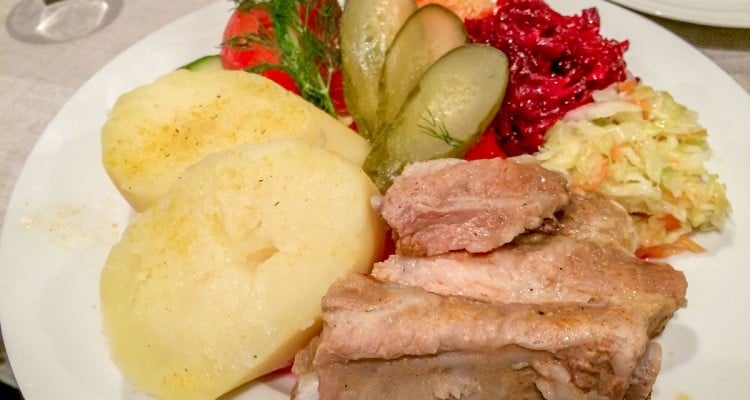 Pork is the most popular meat in all of the Baltic countries, so it's no surprise that ribs are a big deal here. Even if you've had them somewhere else, try them in the Baltics. Grilled and baked are common preparations, and they come with various sauces and sides depending on the specific restaurant. If you find yourself without an English menu, you can identify it as searibid (Estonia), sonkauliukai (Lithuania), or ribas (Latvia).
Pickles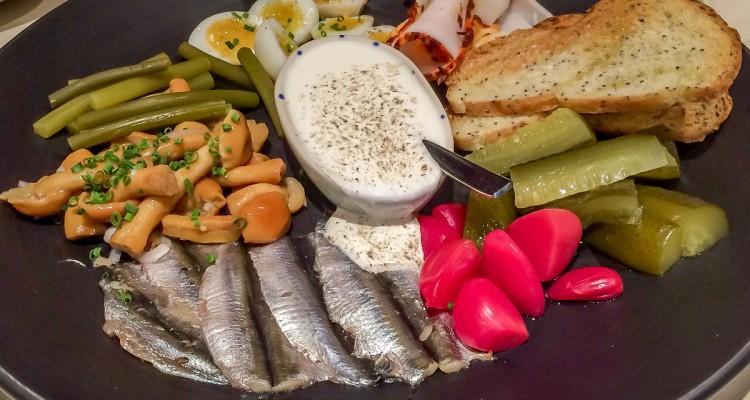 It is nearly impossible to find a menu or a market in the Baltics that doesn't feature pickles in some way, and we're not talking only about cucumbers. Mushrooms, beans, cabbage, peppers, beets, garlic, and more are commonly available pickled with different spices and herbs, so each time you try something is a little bit different than the time before. Pickles may be eaten alone or are sometimes served with toast.
Planning a trip to the Baltics? We'd love to put together a Baltic travel package just for you. Get in touch to find out more!