For the average traveller, Finland probably conjures up images of steamy saunas, reindeer, Nokia cameras and the classical composer Jean Sibelius. But Finland today, and especially Helsinki, is home to some of the world's most innovative designers. The design shops in Helsinki are world-famous, and there's an entire district of the city dedicated to showing off the latest creations from a talented young generation of incredible designers.
If you're visiting Helsinki you should certainly take a jaunt to the Design District. It's a living museum and a feast for the eyes that you can enjoy even if you aren't in the market for new furniture. So let's take a closer look!
The Design District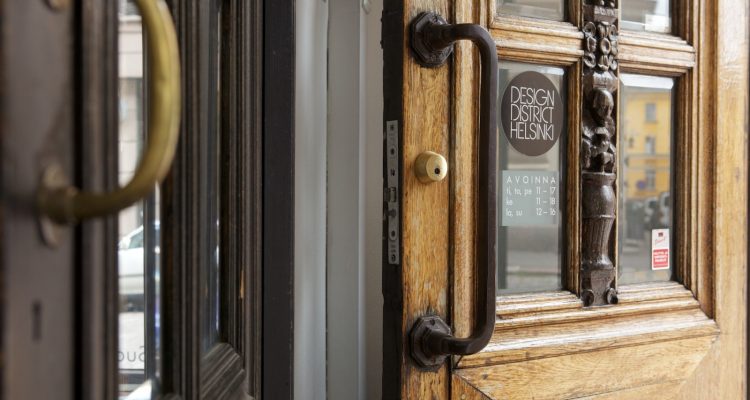 (photo from designdistrict.fi)
The city's best design shops and studios are located in what's known as The Design District, which is nestled in the heart of Helsinki. You'll want to come here even if you don't care about design at all, because it's one of the city's most pleasant spots for a coffee and a leisurely stroll through quaint streets with plenty of vibrant creative energy. Some of Finland's most revered design brands have shops here, including Artek Helsinki and Marimekko. The whole area is like an open-air party, with street festivals and plenty of public space, making it perfect for people-watching as you while away an afternoon.
Artek Helsinki
One of our favorite stops in the Design District is Artek Helsinki, a design studio that has roots stretching back to 1935, when it was founded. With an original focus on town planning as well as furniture, Artek has always been interested in the crossroads between life and design. Some of their most iconic furniture features a patented bent-wood technique that you just have to see to believe. It's striking, beautiful and very comfortable. The shop is like a museum of modern design, and its long history make it a point of pride for locals.
Marimekko
This is another must-see in the Design District, especially since they recently opened a completely redesigned flagship store. Here you'll find the diverse range of design from Marimekko, which includes everything from furniture to fashion. It's a beautiful space that is perfect to showcase the company's designs, which are functional yet elegant. It's inspiring and a lot of fun just to poke around the shop and see what you discover. The employees are friendly and always willing to tell you more about their designs.
The Helsinki Design Museum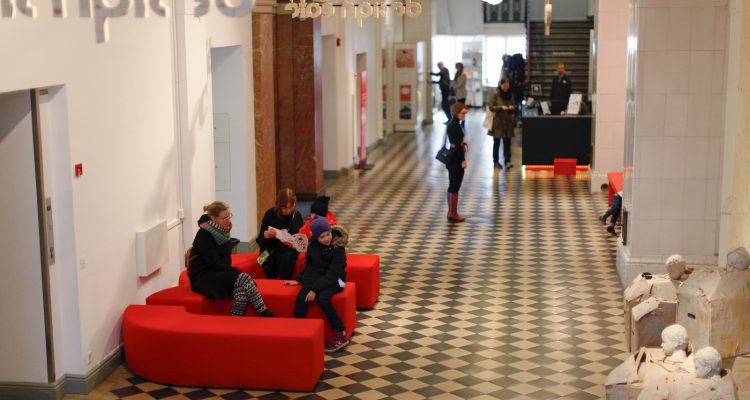 (photo by Anton Reenpää)
No tour of the design shops in Helsinki is complete without a stop at the Helsinki Design Museum. A center for research on Finnish design as well as an impressive collection of work from designers young and old, contemporary and historic, this is a fun museum that lets you interact with the rich history of design in Finland. The permanent collection here is huge, and there is also a fun program of regular exhibitions and events that are invaluable for providing a sense of context for these designs, especially if you're not already an expert. The museum building itself is an example of beautiful design, and a visit here is highly recommended.
If you like what you've read, you might be interested in our Design District Walking Tour. It will give you a first-hand look at how design has become a lifestyle in Finland. You'll get to know some of the best design shops in Helsinki and familiarize yourself with famous local designers. You will see examples of everything with your knowledgeable, design-oriented guide. And don't worry, you'll also have time for shopping! Just let us know if you're interested in setting up a visit to this very stylish city.
Planning a trip to Helsinki? We' love to put together a Helsinki travel package just for you. Get in touch to find out more!

Stephan Delbos is an internationally published writer and editor. Born in the US, he has lived, worked and traveled in Europe for a decade. He's fond of oysters and arid martinis.