From masterpieces of the Western canon to lowbrow comedies to meditations on power, Italian classics run the gamut emotionally. Geographically, they're no less varied, set from the alpine Piave River to Basilicata in the south. We asked our Italian staff for films that help explain their beloved homeland, and got an impressive, diverse bunch. Explore them below.
---
The Two Popes (2019)
2h 5 minutes | Comedy, Drama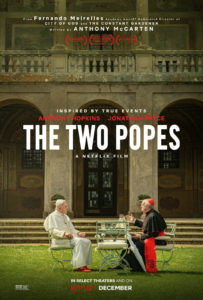 Based on Anthony McCarten's play The Pope (McCarten also produced the screenplay) this biopic follows Pope Benedict XVI (Anthony Hopkins) as he tries to convince Cardinal Jorge Bergoglio (the future Pope Francis I, played by Jonathan Pryce) to reconsider his decision to resign, while dealing with his own plan to abdicate himself. A focus is placed on the regrets and difficult decisions the two made over their careers, from Bergoglio's failure to confront Argentina's military junta to Benedict's role in the Vatican leaks scandal and own upbringing within a dictatorship, although this production is principally centered around the future Pope Francis. For their efforts, McCarten, Hopkins, and Pryce all received nominations for Oscars, Golden Globes, and BAFTA Film Awards. This movie is available on Netflix.
---
Medici (2016)
24 episodes | Biography, Drama, History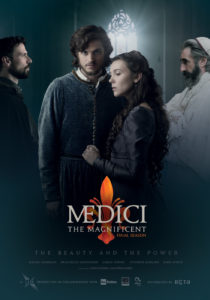 This three-season Italian-British historical drama series follows Florence's famous Medici family, powerful bankers, patrons, and kingmakers.
Each season follows a different period during the family's 15th century zenith. Wildly popular in Italy, this show sometimes abandons historical facts to play up its thriller elements.
You can catch the full 3 seasons (for a total of 24 episodes) on Netflix.
---
The Great Beauty (2013)
2h 21min | Drama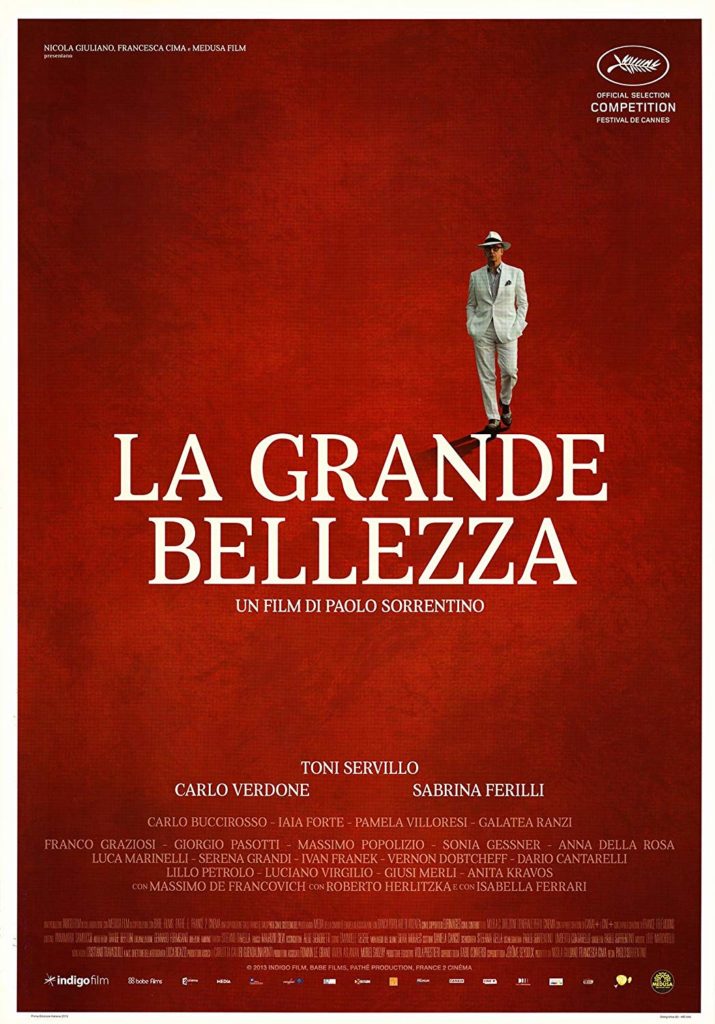 An art drama by Paolo Sorrentino, creator of The Young Pope, this film is an ode to Rome. This movie follows a journalist and well-connected if jaded socialite who abandons his libertine ways to seek out his beloved city's true spirit. The film's themes of moral chaos and emotional emptiness are said to reflect the over-the-top decadence of Italy's recent leadership under Silvio Berlusconi. This film took home awards for best foreign film at the Academy Awards, Golden Globes, and BAFTA, and was a contender for Cannes' Palme d'Or. You can stream Beauty on The Criterion Channel or Kanopy, or buy/rent it on five different platforms.
---
Basilicata Coast to Coast (2010)
1h 45min | Comedy, Musical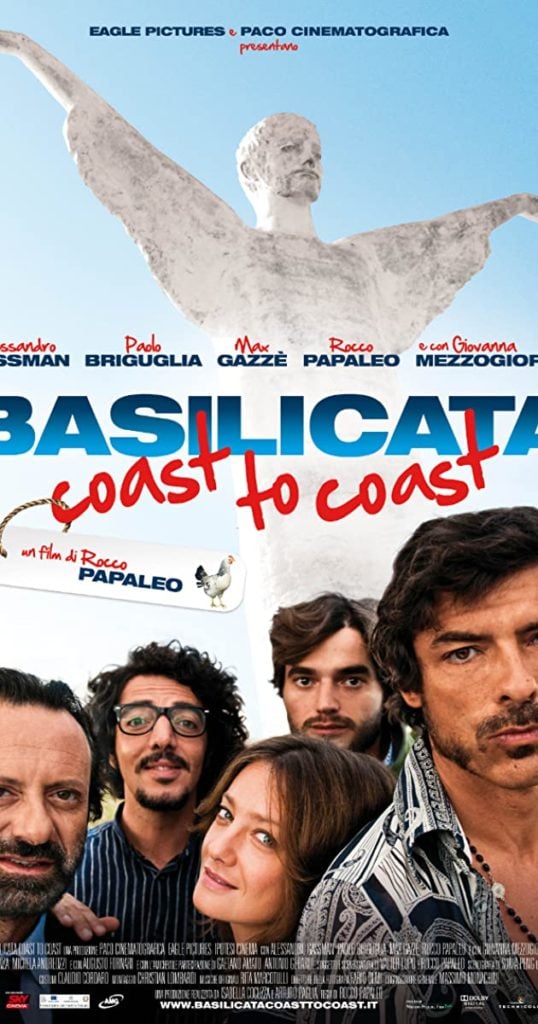 Directed and starred by Rocco Papaleo, this comedy is set in Basilicata, the southern region of Italy where Papaleo grew up. Papleo plays Nicola Palmieri, the frontman for a band composed of friends whose lives haven't turned out as well as they have hoped. Set to play at a music festival on the other side of Basilicata, they decide to make the journey, from coast to coast, by foot in order to reexamine their lives and recover their lost joie de vivre. This road movie trades a car for a horse-drawn wagon, and the open road for the paths between small villages. Although Bacilicata (the instep of the Italian boot) has a reputation for poverty and corruption, native son Papaleo's love for this region gives the movie its hopeful spirit, suggesting not just a better future for its fictional inhabitants, but for its real citizens as well.
---
Il Divo ("The Divine") (2008)
1h 50min | Biography, Drama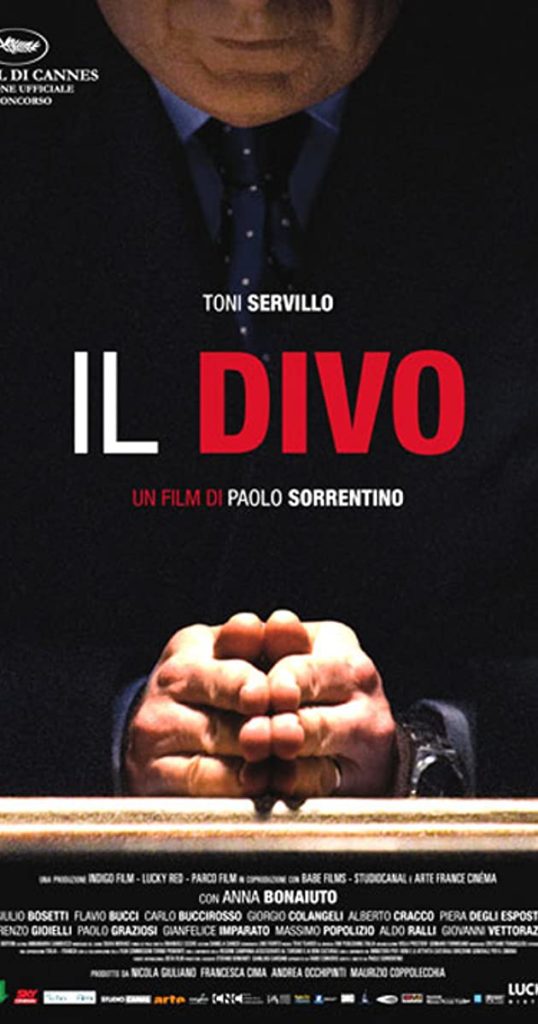 If Sorrentino's The Great Beauty reflects the immorality of Berlesconi's reign, this biopic about former prime minister Giulio Andreotti, the infamous "Black Pope," shows how Italy reached such a low point. This film follows the end of Andreotti's long career (he was prime minister for seven terms), from his last election to his failed campaign for presidency, and his trial during the Tangentopoli scandal. Translating to "Kickback City" or "Bribesville," this scandal resulted from the massive Mani Pulite ("Clean Hands") investigation in the 90s, which at one point indicted more than half of the parliament's members, and led the collapse of many political parties and the end of Italy's "First Republic" era. An unsympathetic look at an infamous symbol of Italian corruption, this film blames Andreotti for the murders of various public figures connected to him, including two bankers, an investigative journalist, a police general tasked with fighting terrorism, and a former prime minister (Andreotti was charged but ultimately acquitted in the journalist's assassination). Divo did well at film festivals and earned an Oscar nomination. You can stream it on Hoopla, or rent/buy it on Amazon or Vudu.
---
My Brother Is an Only Child (2007)
1h 40min | Biography, Drama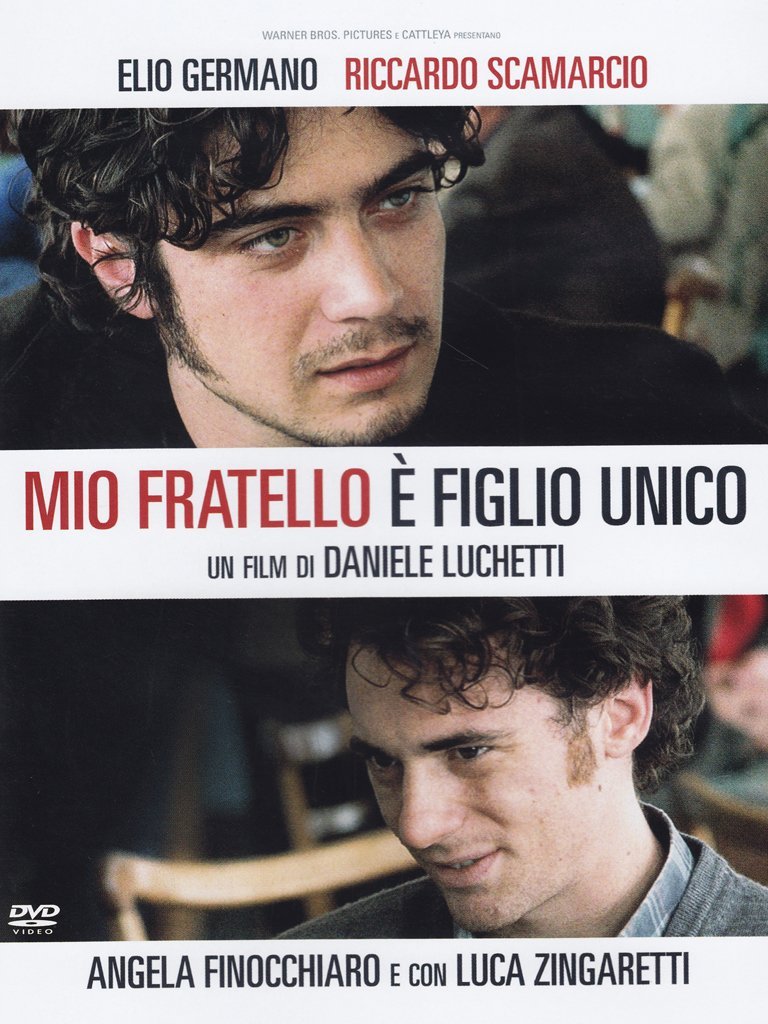 Based on a story by Antonio Pennacchi, this work follows working-class brothers who find themselves at opposite political extremes during the 1960s and 70s, the chaotic "Years of Lead," rife with far-left and far-right terrorism. While their beliefs pull them apart (the film mocks both fascists and Stalinists), the siblings naturally love the same woman. Ultimately, this is a coming of age film focusing on the ineffable connections between brothers, even as their convictions divide them. Stream this film on Realeyz.
---
Tea with Mussolini (1999)
1h 57min | Comedy, Drama, War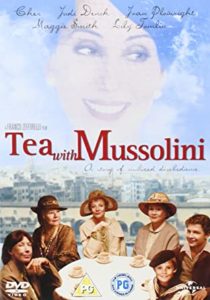 This semi-autobiographical movie is based on Franco Zeffirelli's childhood in Florence, when he was taken in by a sardonic group of cultured elderly English women known as the "Scorpioni," following his mother's death. Much of the film was shot in San Gimignano, the UNESCO-protected town famed for its stunning tower homes, where the Scorpioni were interned during World War II. Zeffirelli's debut, an adaptation of The Taming of the Shrew (with Elizabeth Taylor and Richard Burton) was nominated for an Oscar, while his miniseries on Jesus' life is a Christmas and Easter staple in many countries. You can rent or buy Tea on Youtube.
---
Mediterraneo (1991)
1h 36min | Comedy, Drama, War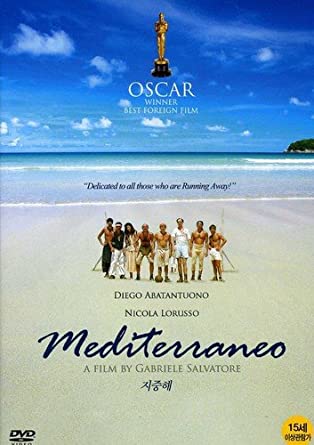 In this comedy set during World War II, a small group of misfit soldiers are sent to a remote Greek island (the film was shot on Kastellorizo, part of Greece's Dodecanese archipelago), then forgotten. The soldiers quickly assimilate, falling in love and adopting the island's culture, happily oblivious to world events. Although it won an Academy Award, Roger Ebert said it was the only film he's ever walked out on, and the movie's apolitical portrayal of Italian soldiers ignores the sometimes brutal nature of Italy's occupation of Greece. You can see it on Youtube.
---
La Dolce Vita ("The Sweet Life") (1960)
2h 54min | Comedy, Drama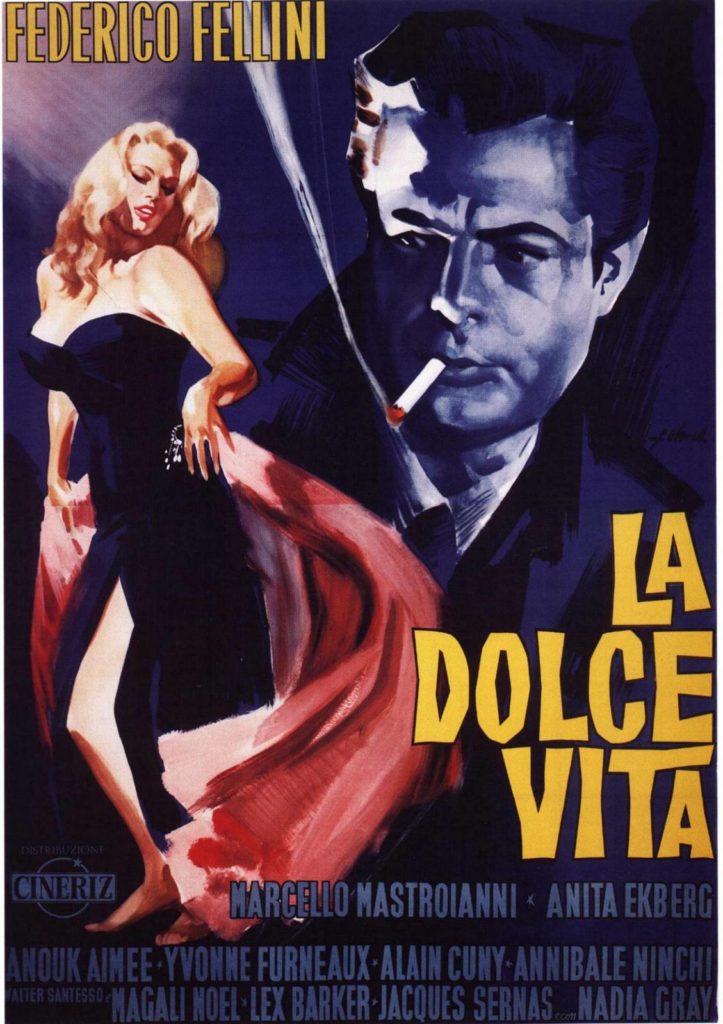 This absolute classic follows Marcello Rubini, journalist in Rome seeking love and happiness over the course of a week. Despite a lifestyle of decadent pleasure, Marcello aspires to a life of the mind, wishing to become a serious writer instead of a pop culture journalist (the character Paparazzo, a news photographer, is the namesake of the word "paparazzi.") This controversial, "immoral" comedy/drama broke all box office records, with scalpers charging outrageous prices for tickets and the movie being censored in Italy (and banned outright in Spain) following Vatican pressure. Roger Ebert has cited this influential film as his favorite, and The Great Beauty was clearly inspired by its plot. The source of four of Federico Fellini's 12 Oscar nominations, La Dolce Vita took one Academy Award home, as well as the Palme d'Or. Watch it on Youtube.
---
The Great War (1959)
2h 17min | Comedy, Drama, War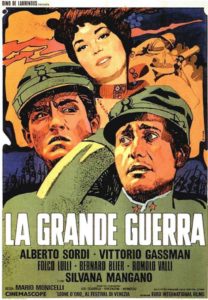 This comic drama revolves around two comrades caught up in World War I, in which Italy launched countless failed offensives against Austro-Hungarian forces fortified along the Alps, thanks to leadership that saw wartime deaths as a way of bonding the newly unified country. In contrast to prewar films, this production was able to cast Italian soldiers as something other than patriots happily sacrificing their lives for their motherland, although the government still censored parts of the movie and only allowed adults to see it. An example of the "Commedia all'italiana" ("Italian-style comedy") genre that Mario Monicelli helped create, Great earned Monicelli one of his six Oscar nominations.
---
Roman Holiday (1953)
1h 58min | Comedy, Romance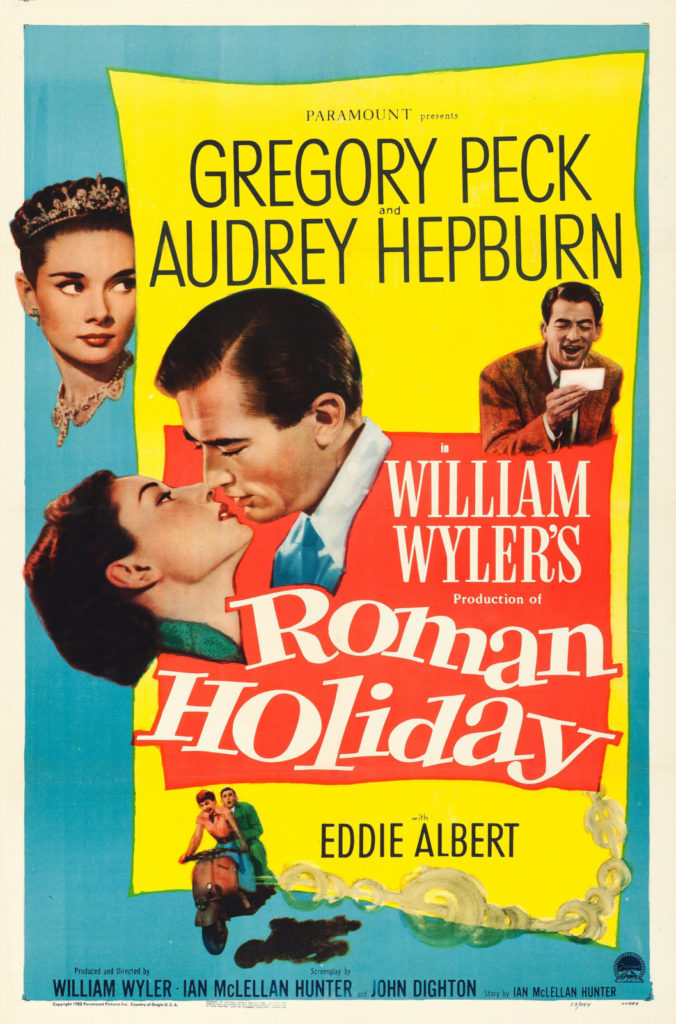 We wanted to focus on films by Italians, for Italians, but we'd be remiss if we skipped this Hollywood classic, shot on location. Overstuffed with talent, this romcom by Willian Wyler (one of three Best Picture Oscar winners, in part for Ben-Hur) stars Audrey Hepburn as a princess, and Gregory Peck as a reporter. Roman introduced Americans to many ideas which later became tropes, from the romantic Vespa ride through Italian streets, to the Mouth of Truth, a massive ancient disc that is said to punish anyone who sticks their hand in the mask's mouth and tells a lie! The movie also doubles as a tour of Rome itself, thanks in part to Wyler, who demanded the film be shot in Rome. Due to the cost of shooting outside, the film was produced in black-and-white instead of Technicolor, and a previously unknown Audrey Hepburn. This film won Hepburn an Oscar, Golden Globe, and BAFTA, and itself won two more Academy Awards, while helping spark the "Hollywood on the Tiber" era of American films shot in Italy. Roman has been adapted for TV, and musicals in three countries, and inspired several other films, such as Notting Hill.
---
Experience it for yourself
Don't just watch Italy, experience it for yourself! With our staff across the country, we'll be happy to help you explore it in full, from the Swiss border to the southern tip of Sicily. Contact us today, and we'll help you figure out how best to explore this country, which packs a continent's worth of culture into a peninsula and a few islands.

Born and raised in Wisconsin, Kevin lived in Estonia and Finland for several years, traveling widely through Central and Eastern Europe, before settling down in Berlin. Having studied the cultures, histories, and economics of the countries along the Baltic Sea for his Master's degree, Kevin has the knowledge and experience to help you plan the perfect trip anywhere in the region, and also works as JayWay's main writer and editor.