Although I live on the outskirts, during my childhood and later school & university days I can't remember a day that I didn't spend wandering around the streets of the Old Town. Up and down all day long – I could run up all those stairs without taking a break 🙂
With time I realised every year I go less and less to the centre itself (I can't run up the stairs anymore 🙂 ). Parking issues, crowded streets – but every time I go I love to explore like it is my first time visiting and I always get surprised while wandering around the town with my new discoveries 🙂 Dubrovnik is truly a charming city!
In my 'Three days in Dubrovnik' article I tried to bring Dubrovnik and the must-sees closer to our readers and future visitors, some of my favourite restaurants and bars around the town and also places bit outside of the city centre, Lokrum island and city of Ston where you can relax a bit and enjoy beautiful nature and the tranquility, and the so called industrial part of the city with some pretty cool spots.
Grab some comfy shoes and join me on my Dubrovnik exploration!
Jump to a section of this article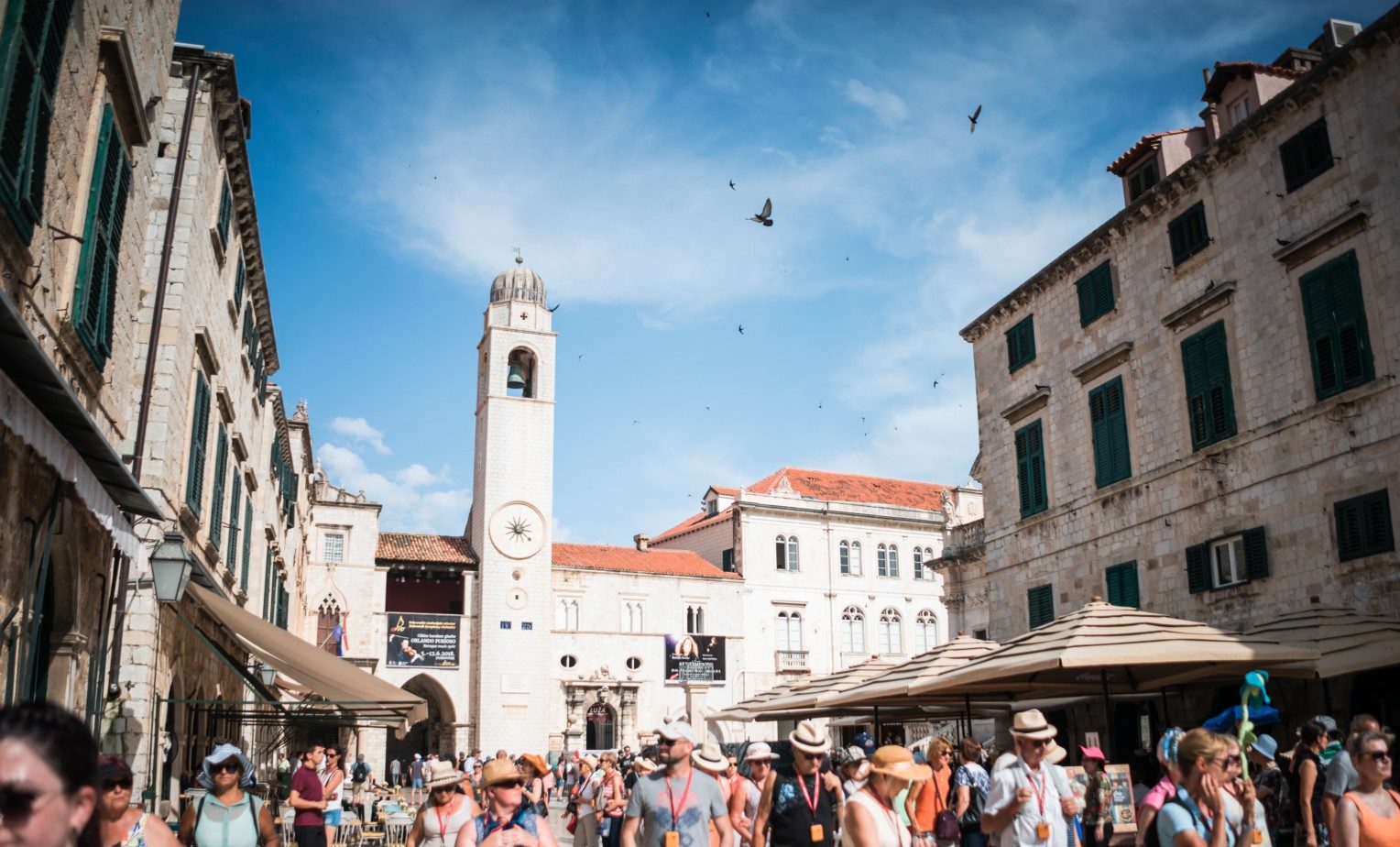 Arrival Day
For a gentle introduction to Dubrovnik, stroll down the Stradun, the city's main street. In high school, this was one of our favorite things to do, walk up and down the street, at least ten times. Then, we would sit in front of the bank in the middle of the street and watch the world go by. If you're new in Dubrovnik, though, I recommend walking to the eastern end of the Stadrun, the harbor pier. Afterwards, head to the "Buža" or "hole" for a sunset drink. There are actually two of these literal hole-in-the-wall bars, but I recommend visiting the Bard Bar. Afterwards, enjoy a light dinner at Lucin Kantun. While this restaurant is focused on tapas, it does offer seasonal dishes such as risotto.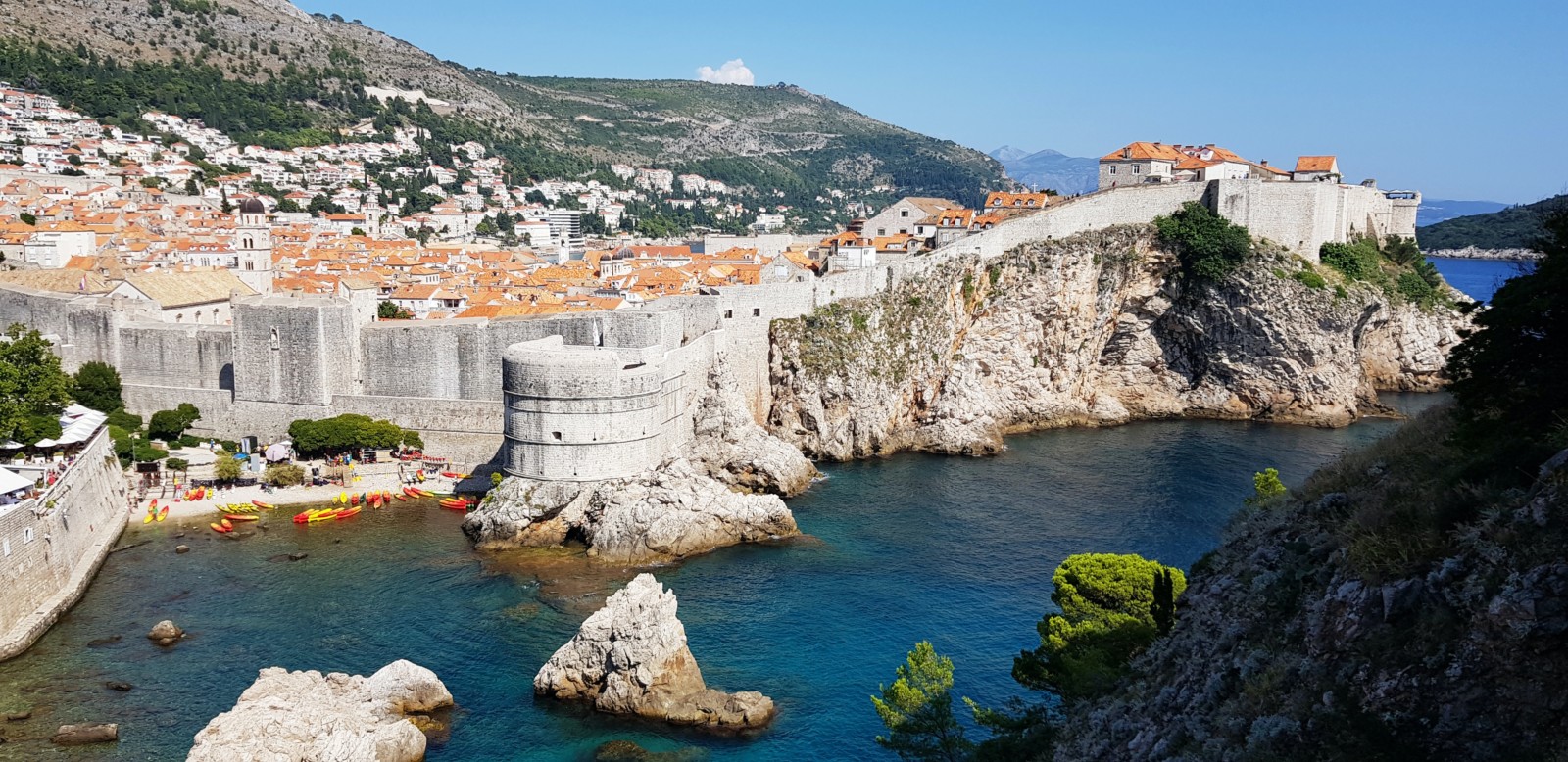 Day 1: Explore the Old City
Start the day with breakfast at Gradska Kavana/Arsenal Restaurant (these eateries share the same property, but have two separate terraces). Arsenal offers views of the Old Town's harbor, while Gradska Kavana offers a vista including the Cathedral and Sponza Place.
Continue your exploration by climbing the City Walls (head to entrance #2, near the harbor), before the midday heat and larger crowds of tourists start to invade the city. Walk the walls, enjoy some spectacular views, and leave the walls at the exit just before you arrive at the harbor (the last section between that exit and entrance #2 is just a flat, relatively dull section. At the bottom you will find Cogito. Stop by this coffee shop for a cappuccino, latte, or my summer favorite, the best cold brew in Croatia!
After Cogito, check out its neighbor, Craft & Stones. Founded by a young couple that wanted to share their love of arts and design, the husband sculpts stone, so you can easily find some cool souvenirs, presents for friends and family, or even just a treat for yourself.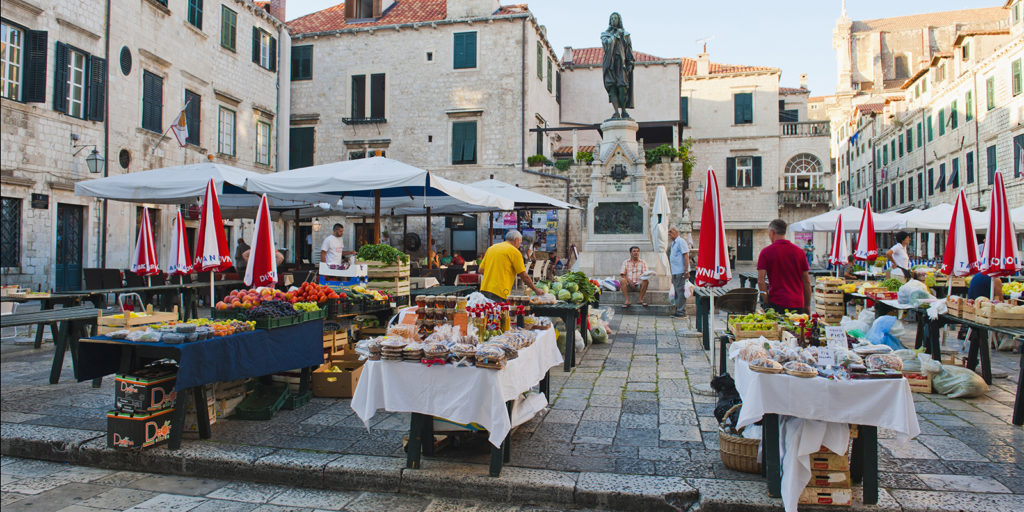 Walking back down to the Stradun, you will pass by the Cathedral. Free to visit, save for its treasury, have a look inside, then continue to Gundulic Square. You may still be able to visit this farmer's market before it closes, with its fresh fruits and veggies to homemade goods.
If the square looks familiar, that's because it was the setting for Game of Thrones' infamous "Walk of Shame." To be honest, I haven't seen a single episode of the show (yup, people like me do still exist!) I like this part of the city because it reminds me a lot of Rome and its famous Piazza di Spagna. Have a walk up the stairs and take some lovely photos from the 'balcony' at their top.
Read about more Game of Thrones filming locations in Dubrovnik.
Back on the Stadrun, walking towards Pile Gate, have a look inside the St. Blasius church (free of charge) and just before you exit the city, check out the Franciscan church and monastery, home to one of Europe's first pharmacies, dating back over 700 years. It's still very popular, as it produces creams and other treatments following old recipes.
For lunch, visit Dubravka 1836. It is a bit touristy because of its location, but it's still worth visiting for its great view of the city walls, St. Lawrence Fortress, and the sea – something you can't find inside the walls. I love to get the Mussels Buzara, cooked with olive oil, wine, garlic, breadcrumbs, and fresh herbs.
In the afternoon, relax at Šulić beach. This less touristy area devoid of sunbeds and cabanas is popular with locals. If you get thirsty, visit Dodo, a cute bar where you can try some great cocktails.
After recharging your batteries, take advantage of your still-valid City Walls ticket by climbing the St. Lawrence Fortress. Despite the stairs, the view is more than worthwhile! For dinner, visit Zuzori, a cozy restaurant offering a modern twist on classic Mediterranean dishes.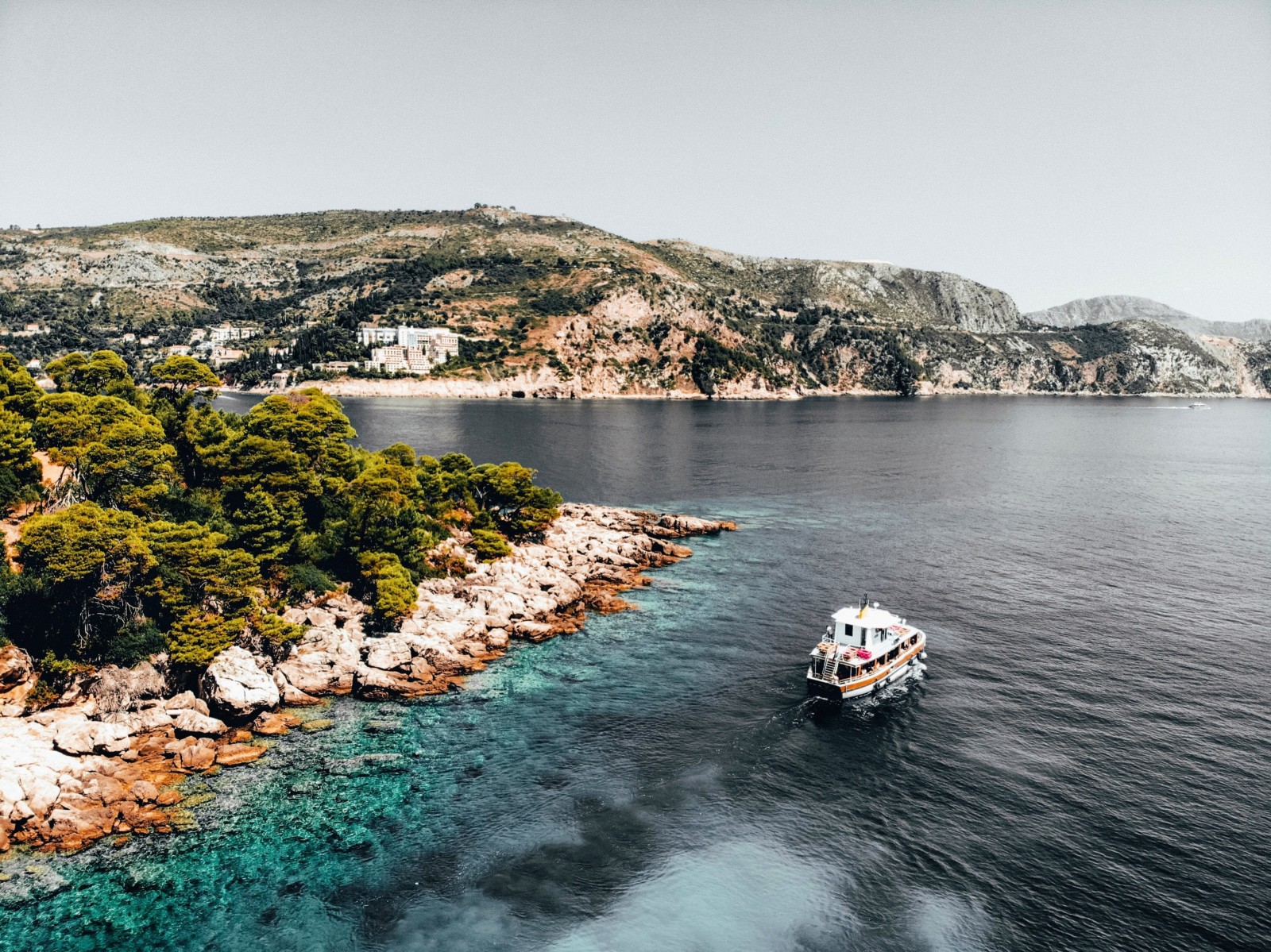 Day 2: Lokrum and Mt. Srdj
Enjoy breakfast at Lajk, a family-owned trattoria-style place near the Rector's Palace with an outdoor terrace.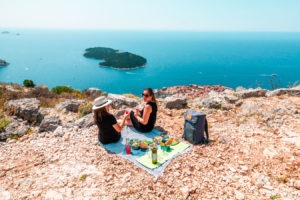 As part of the "Deluxe Dalmatian Picnic" we offer, grab a picnic basket, and catch a boat for Lokrum. The New York Times has raved about this picnic service. This island is under 15 minutes from Dubrovnik's harbor, but is a great spot to spend a few hours in peace and tranquility. A favorite escape for locals, grab a book, towels and swimsuits, or just some comfy shoes. The island's paths have plenty to discover, from a botanical garden to a monastery and fortress, and there are some fascinating stories behind this "cursed" island. In addition to your picnic basket, bring some carrots or leafy greens, as there are plenty of cute, friendly bunnies who appreciate anything you can offer. Also strolling the grounds: peacocks! Despite its casual atmosphere, your time at Lokrum will pass by so quickly.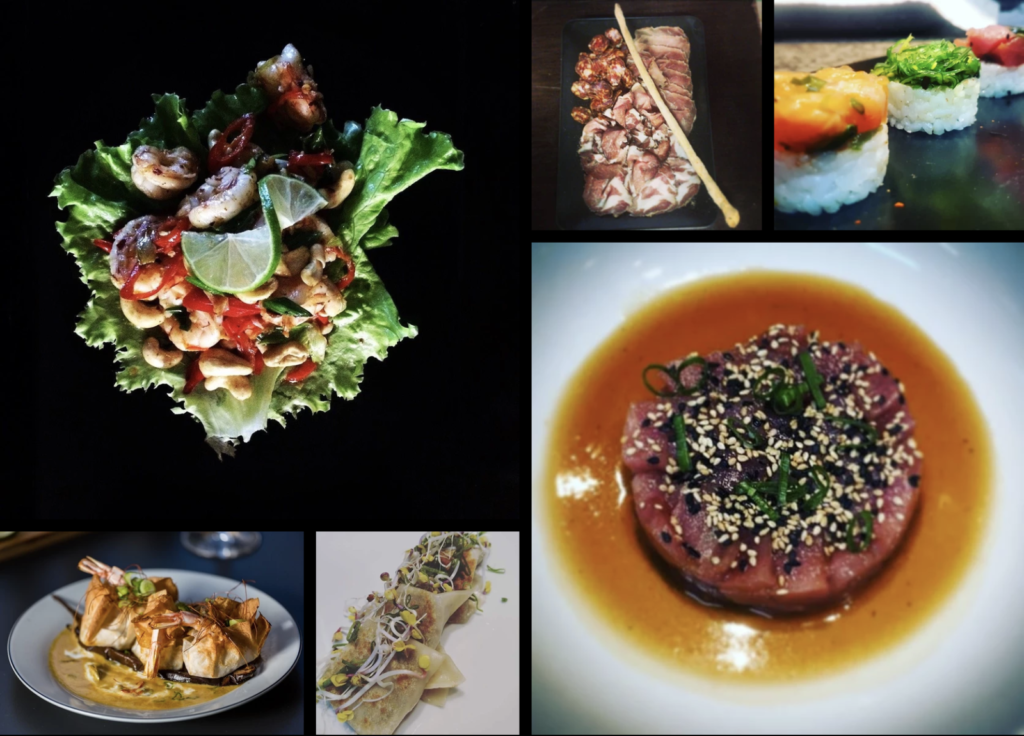 In the afternoon, return to the mainland, drop off your basket, and catch a cable car to the top of Mt. Srdj for some amazing views of the city. In addition to the panorama, the hilltop's Fort Imperial and Homeland War Museum (devoted to the fighting in the 90s) are well worth visiting. Hike or ride the cable car back down, and enjoy a quick aperitif at Tavulin, a cute little wine bar tucked away in a quiet spot. There, you'll find a small but decent selection of Croatian wines, and great cheese too! For dinner, visit Proto, one of the city's best seafood sources. For the very opposite, visit the Asian/Mediterranean fusion fare on offer at Azur, or even Taj Mahal, which despite the name is a Bosnian restaurant offering a taste of inland traditions (and no seafood).
Let's have maybe one more drink before bed. Beer or wine? Tough call. The best way to decide is to visit Palmotićeva Street, and just go with the flow. To your right, you will find D'Vino, home to the biggest wine selection in the town, and to your left, Glam Caffe, home to Dubrovnik's largest craft beer selection. Why not try both?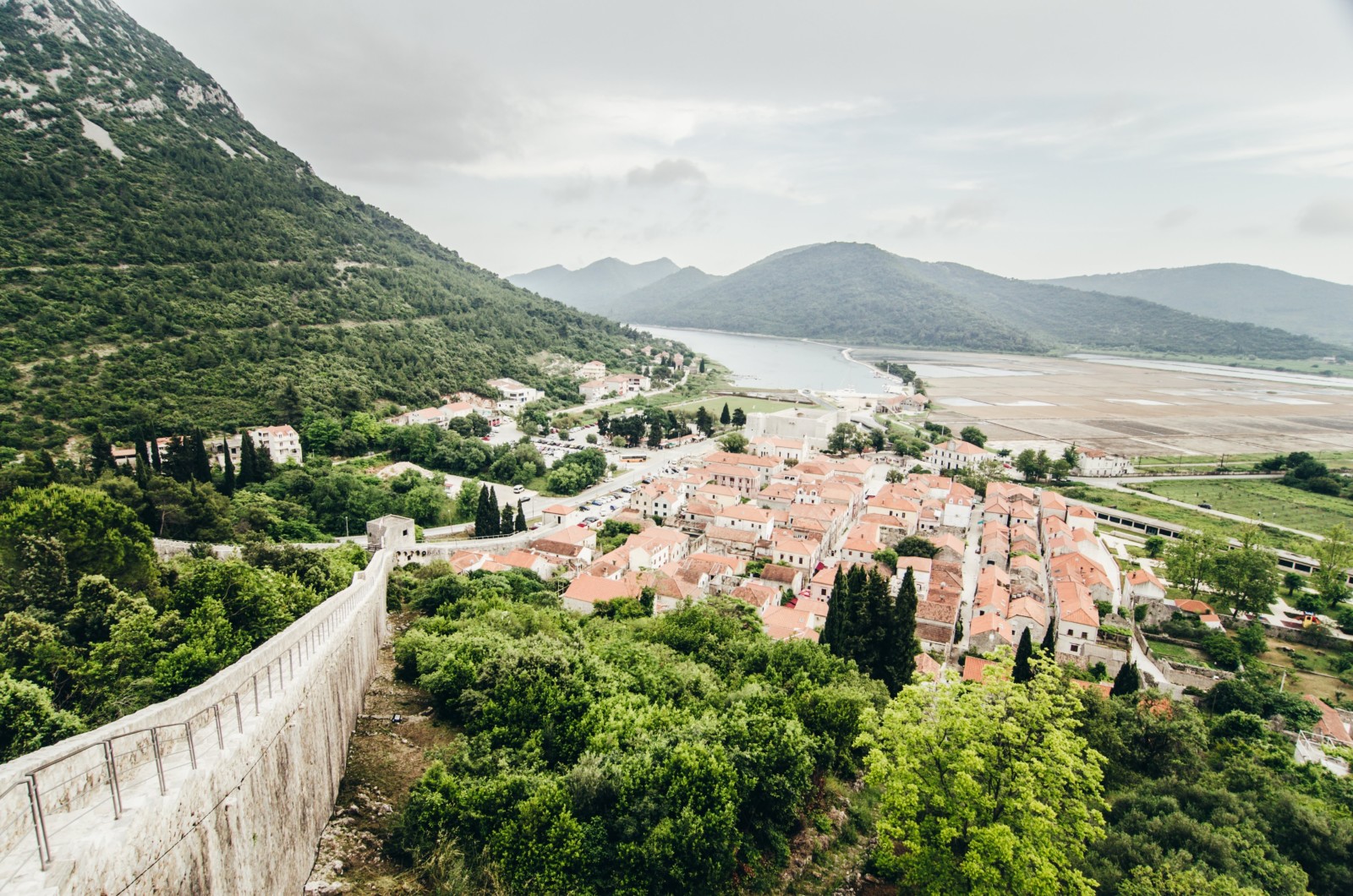 Day 3: Day Trip to Ston
Time to escape the city! Drive or get driven to Ston, arguably home to Europe's longest walls (save perhaps for Hadrian's Wall). Walk around this town, exploring its hidden corners, and if you're up for hiking, make a beeline for at least part of its walls. Ston is also home to the world's oldest salt pans. If you are driving, one of you may have to sacrifice themselves and serve as a designated driver, as the Peljesac Peninsula, which Ston sits at the base of, is home to many excellent wineries. One of the region's most popular wines is "Plavac Mali." Ston is also renowned for its seafood, thanks to its clean water and oyster and mussel farms. For a great lunch, head to Bakus in the town itself, or seek out Hodilje, a small fishing village home to Ficović. At this excellent restaurant, you can go for a swim between courses!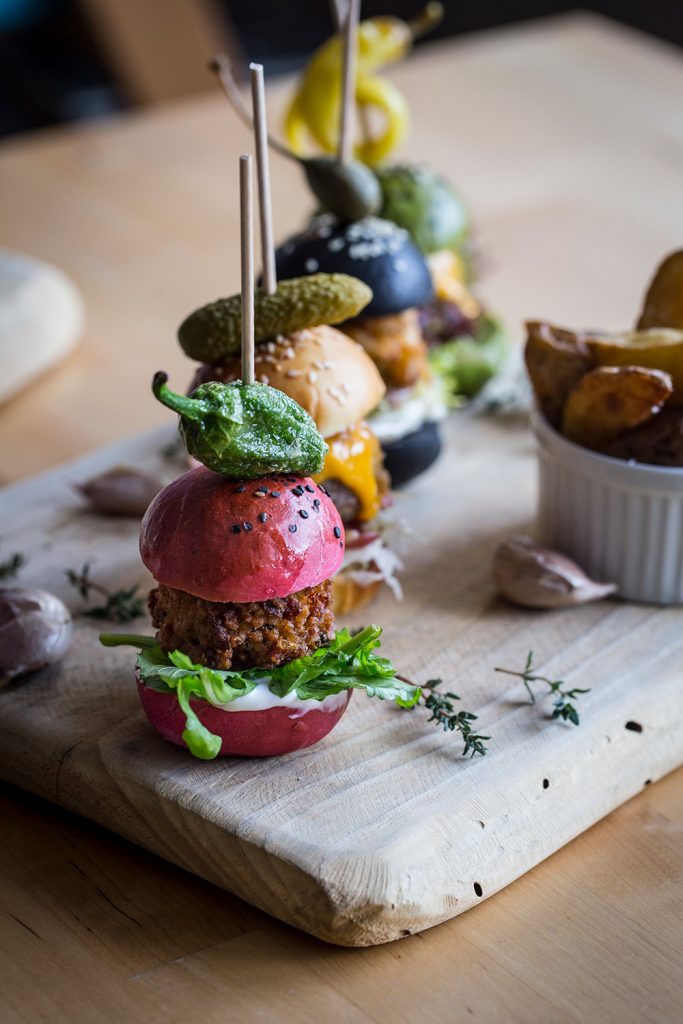 In the late afternoon, return to Dubrovnik, but seek out some new districts. Stop at Gruž, now home to the city's main port, but once a more industrial district. There, you can find the city's coolest privately owned museum, the Red History Museum. This institution lets you explore Croatia's modern history, seeing what life was like in socialist Yugoslavia, and why the country's history ended in the flames of war. This museum is run by a few local youths who spent almost two years traveling around the former Yugoslavia, collecting items to display. Just around the corner, in the same complex, is the hip Love Bar, which offers a huge terrace with great sunset views. For dinner, try Pantarul, a cute restaurant with a homey feel, and a seasonal menu offering a bit of a modern twist on Croatian classics.


Ivana came to JayWay with plenty of experience in tourism, alongside a degree in Tourism and Marketing. Although she worked with several big British tour operators over the years, Ivana found that working with big group tours wasn't for her, since she preferred to get to know the people she was working for, and devote time to them, so JayWay was a perfect fit. Ivana naturally loves to travel, and is a big foodie, but she especially loves to read a good book, and enjoy excellent Croatian wine.