Despite its heavy-handed censors, communist Poland invested heavily in film, training auteurs and building many cinemas, which offered cheap seats and international movies. This investment continued to pay off after the country's return to democracy. We asked our resident film buff Igor, one of our staff in Krakow, to recommend and review some homeland favorites, to give you an idea of Poland's history as well as contemporary society. You'll find Igor's picks listed below in reverse chronological order of release.
Jump to a section of this article
Corpus Christi (2019)
A subtle portrayal a bizarre phenomenon surprisingly common in Poland, this film follows a prisoner released after serving a sentence for a murder he committed as a minor. Upon arriving at a small town to begin work at a sawmill, he instead claims to be the town's new priest, and is immediately accepted. Despite his own secrets, he delves into the town's secrets, especially a recent traumatic event reminiscent of events in Poland's past. If this film sounds familiar, that may come from its Academy Award nomination, in addition to the top prizes it took at film festivals from Chicago to Stockholm. Still playing in a few international cinemas (at least when visiting cinemas was still legal), this film is not yet available for streaming or purchase.
Mister T. (2019)
Loosely based on a true story, this black-and-white film showcasing the lives of ordinary people under the early communist regime has a somewhat dreamy quality. Set in 1953, this film follows a renowned writer (the other Mr. T) who starts serving as a mentor for a neighbor newly arrived from the countryside, who dreams of becoming a journalist. As the omnipresent state security agents begin to suspect Mr. T of a terrorist plot, the surreal nature of life under communism becomes clear.
Pilsudski (2019)
Covering 19 years, from his escape from a Russian psychiatric hospital holding political prisoners, to his leadership during Polish-Soviet war that followed Poland's return to independence after World War I, this film covers the life of Jozef Pilsudski. The father of interwar Poland, Pilsudski seems to be the namesake of everything in his homeland not named for John Paul II. Despite the myopic focus inherent to any biopic, this film serves as a decent introduction to the birth of modern Poland, and Pilsudski's time as a political activist, revolutionary, and war hero.
Clergy (2018)
Somehow billed in the West as a comedy, this controversial, dark drama took aim at Poland's Catholic Church, drawing record crowds in the process. Humorous at times, this film pulls no punches as it follows three priests: an ambitious, manipulative Curia member tasked with building a massive new cathedral, a rural pastor having an affair with one of his flock, and an earnest priest unable to keep his parishioners from leaving. While it takes time to get moving, and could use some editing, its ending remains powerful. This film is available via Amazon Prime.
Cold War (2018)
This beautiful, universally appealing film set from the late 1940s to the 1960s, follows a music director and singer who fall in love, but remain trapped by fate and borders. Directed by Pawel Pawlikowski, who won an Academy Award for Ida, this film earned three Academy Award nominations, and gave Pawlikowski Cannes' prize for Best Director. Loosely based on the story of Pawlikowski's parents, this film is set in both Poland and France. This film is available to stream on Amazon Prime.
Hurricane (AKA "Mission of Honor") (2018)
Attacked on three sides by superpowers in 1939, the Polish armed forces resorted to an emergency plan, sending its men into exile, where many became shock troops, punching far above their weight, from destroyer crews to the paratroopers who landed in Holland, and the infantry who succeeded in some of Italy's bloodiest fighting. This film follows the RAF's No. 303 Squadron, composed entirely of Polish exiles. Flying Hawker Hurricanes, this fighter squadron had the most kills of the Battle of Britain, helping save its adoptive home. This film focuses on the motivations of the pilots, the hesitance the RAF felt in using them, and their betrayal by the Western Allies following the war, when Polish soldiers were sent to Soviet-occupied Poland, where prison camps, or worse, awaited. This film is fairly solid, but reviewers are united in agreeing that the CGI could be better. You can stream this movie on Netflix or Hoopla, and choose your pick from six different platforms to rent/purchase it on.
Breaking the Limits (AKA "Fastest") (2017)
Time for something a bit more inspirational! This biopic follows Jerzy Gorski, who managed to overcome years of drug addiction to win the Double Ironman ultra-triathlon in Hunstville, Alabama. Somewhat akin to the Rocky films, this underdog film gives an idea of Polish life in the 1970s and 80s, and is a reminder of the potential of those generally rejected by society. This film can be streamed via Amazon Prime, or rented/purchased through a variety of platforms, such as Google Play and Youtube.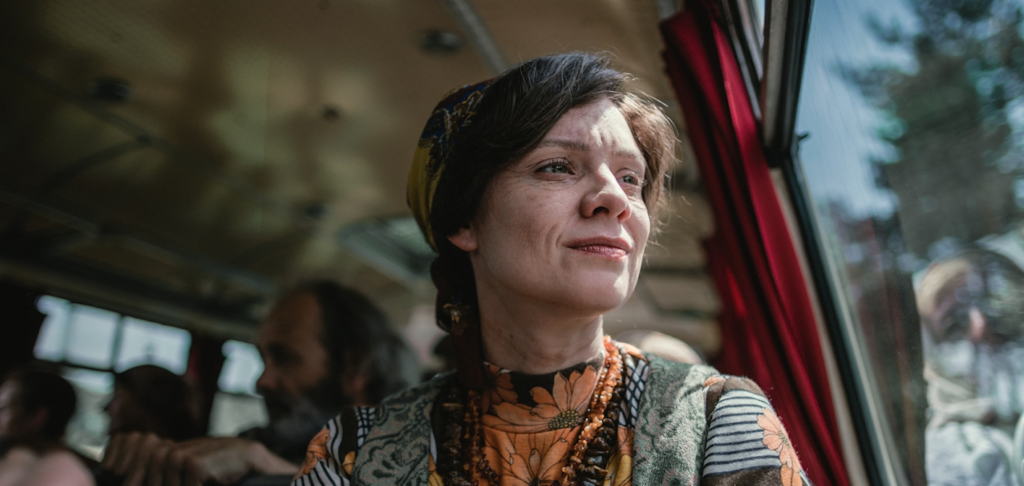 The Art of Loving: The Story of Michalina Wislocka (2016)
This biopic focuses on the efforts by Michalina Wislocka, to publish what became the bestselling 1978 guide The Art of Loving (published in English as A Practical Guide to Marital Bliss), the first sex guide released in the Eastern Bloc. Sexy and funny, this movie shows the difficulty of supporting women's rights while dealing with both Communist and Catholic authorities, and a society that could be patriarchal, even as it was ostensibly focused on promoting gender equality. A bit of movie trivia: Wislocka's niece Ewa Braun (no, not that other one) won an Academy Award for her work on the sets for Schindler's List. You can find this movie on Netflix.
The Last Family (2016)
This film focuses on the true story of the Bekinskis, a brilliant but often dysfunctional family that saw its share of tragedies. Zdzislaw, the father, was known for his grim, often macabre paintings and drawings, which now grace many black metal albums. Tomasz, the son, was a popular radio presenter, music journalist, and film translator. The Last Family stands out for its amazing acting, and honest, accurate portrayal of Polish life over three decades, starting in the 1970s. This film can be streamed via Kanopy.
Volhynia (AKA "Hatred") (2016)
Another well-made if grim movie, Volhynia is named for a formerly Polish region which now sits largely within Ukraine. Based on the short story collection Hate by Stanislaw Srokowski, this film follows the anti-Polish hatred among ethnic Ukrainians who resulted in the massacre of Volhynia's Poles during the region's German occupation. This film focuses on a young Polish girl in a village home to the region's once-typical mix of Ukrainians Poles, and Jews. Despite her love affair with a Ukrainian boy, her father marries her to an older Pole. This film gives an idea of the chaos that enveloped eastern Poland, from the Soviet invasions and deportations, to the Nazi invasion and Holocaust. The film's characters are fictional, but the specific massacres shown are not.
Directed by Wojciech Smarzowski, who went on to create Clergy, this film won several awards at the Gdynia Film Festival. This film is visually impressive, as are the performances by the protagonist, in actress Michalina Labacz's first role. Although it shows prewar Polish authorities unfairly favoring ethnic Poles, then persecuting Ukrainians, efforts among Poles and Ukrainians to build ties, and Polish reprisals, this film was banned in Ukraine, perhaps in part because some of the Ukrainian killers are seen as heroes by many for their doomed partisan campaign against Soviet occupiers in the 40s and 50s. Available to stream in Europe, Americans can purchase this movie on Amazon.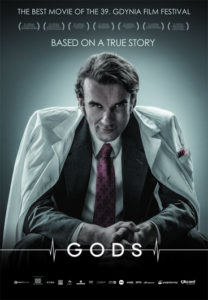 Gods (2014)
This popular biopic portrays Zbigniew Religa, who performed Poland's first successful heart transplant, in 1987 (Poland has since arrived at the forefront of medical research, becoming the first country to successfully allow a paralyzed man with a fully severed spinal cord to walk and bike again). The operation was immortalized in a National Geographic photo, showing the fatigued surgeon (and former Minister of Health) sitting next to the patient, 23 hours into the procedure, as an assistant surgeon sleeps on the floor behind him. This well-made drama can serve as a more serious companion piece to The Art of Loving, with its central theme of achievement despite obstacles created by communist authorities. Gods stars Tomasz Kot, who also plays the lead in Cold War, while the film's director, Lukasz Palkowski, also made Fastest. This movie can be streamed on Hoopla, or rented/purchased on a number of platforms, from Youtube to iTunes.
Warsaw 44 (2014)
Set during the 1944 Warsaw Uprising, when the Polish resistance launched a doomed two-month revolt against the capital's Nazi occupiers while the Red Army refused to help, this film follows a young fighter and the two women he loves. This film makes the most of its relatively low budget, telling its moving story effectively, sometimes employing almost dreamy shots amid the war's horrors. The film's direct, Jan Komasa, is now more famous for directing Corpus Christi. This film can be streamed via Amazon Prime, and rented or purchased on Amazon or Pantaflix. It is also available on Youtube, albeit surreally dubbed into German.
Ida (2013)
This strangely beautiful black-and-white road movie follows Anna, a young orphan on the verge of becoming a nun, who meets with her aunt Wanda, her own polar opposite and only surviving relative. After revelations from Wanda, the two embark on a trip to delve further into their family's Jewish past. Subtly depicting Poland's past via extraordinary, empathetic acting and beautiful cinematography, this film was a reviewer's darling. Ida won an Academy Award and a nomination for Best Cinematography, a Golden Globe nomination, and swept film festivals across Europe. Unsurprisingly, this movie can be streamed by six services, and rented/purchased on another seven.
Life Feels Good (2013)
Inspired by a true story, this drama follows Mateusz, a man with cerebral palsy from the 1980s, through Poland's difficult transition to capitalism, ending in the 2000s. Treated as a vegetable, after 26 years, Mateusz finally gains the ability to communicate with the outside world, with the help of an empathetic nurse. For his expert portrayal of Mateusz, actor Dawid Ogrodnik, won many awards, and went on to play the love interest in Ida and Tomasz in The Last Family. This movie can be streamed on Kanopy, or rented/purchased on a variety of platforms.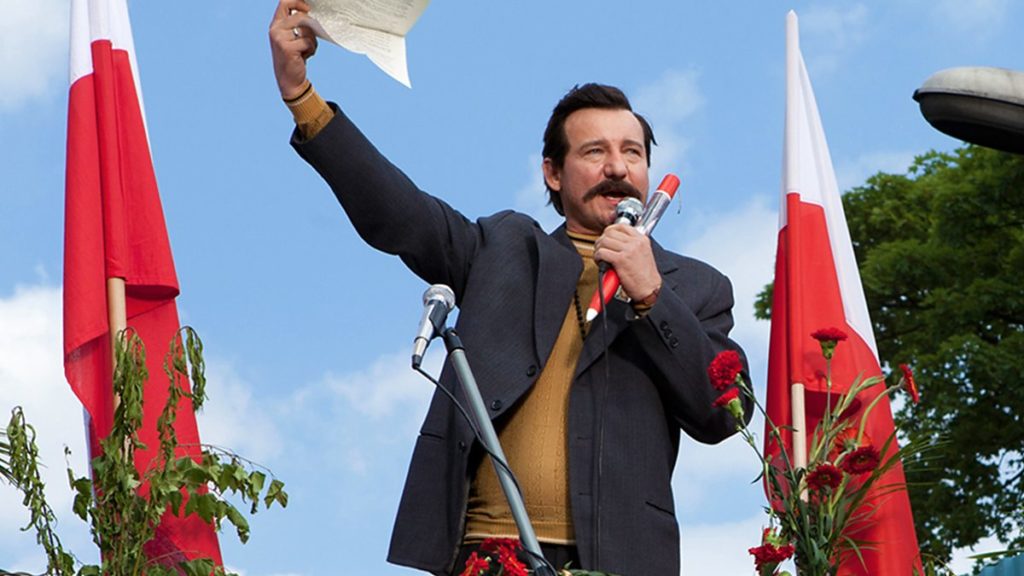 Walesa: Man of Hope (2013)
It must have been surreal for Lech Walesa, whose Solidarity movement ended communist rule in 1989, brought him to power, and won him the Nobel Peace Prize, to attend this biopic's premiere at the Venice Film Festival. Directed by legendary Andrzej Wajda, Walesa follows its eponymous hero from his time as a lowly shipyard electrician through to his time as Poland's first post-communist president. Shot on location, this film at times uses real news footage, with the face of the actor playing Walesa superimposed over Walesa's actual face. Not considered a legendary film (although it was still Poland's Academy Award submission), this biopic still offers better understanding of a figure still famous in the West, and the peaceful downfall of communism. This film is available on Amazon.
Day of the Wacko (2002)
This popular comedy stars the fictional teacher who has starred in several of director/screenwriter Marek Koterski's films (played by different actors). The film followers a day in the life of a bitter, vulgar, divorced teacher, occasionally interrupted by his OCD. This film developed a following for its satire of Polish society, amid the universal travails of daily life. This film can be streamed for free on Youtube.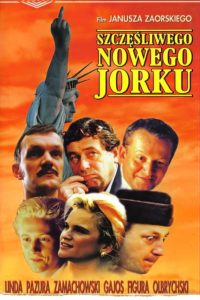 Happy New York (1997)
Think Friends, but the six young people trying to make it in New York are Polish immigrants. This screwball comedy features an all-star cast, whose characters discover that New York City isn't quite the paradise they had expected. The story is loosely based on the novels and experiences of Edward Redlinski, a Polish writer who spent much of the 1980s chasing success in the Big Apple. This film can be hard to find, although it is available without subtitles on Youtube.
Interrogation (1982)
This film tells the story of a cabaret singer arrested in 1951 and interrogated for years, without being told why. Although produced in 1982, this indictment of Poland's brutal regime under Stalinism was unsurprisingly banned until the regime's collapse. Despite watchful secret police, the film's secret release by its director, via samizdat VHS tapes, made it into a cult classic. Finally released in 1989, the film exploded out of the starting gate, winning Cannes' "Best Actress" prize, and a Palme d'Or nomination. This movie was produced by the legendary Andrzej Wajda. Interrogation can be found on Youtube.
Teddy Bear (1980)
This cult classic farce deploys surreal humor to get around state censors and reveal communist Poland's corruption. While getting ready to travel London to empty out a fat bank account before his ex-wife can do the same, Rysiek, a sports club manager, discovers that his wife has torn pages from his passport. Desperate to beat his wife to the prize, Rysiek concocts an increasingly complex scheme, involving the production of a movie, a doppelgänger, and a giant straw bear. Much of the humor comes from the tragicomic absurdities of life in communist Poland. This film can be found on Amazon.
The Promised Land (1975)
We've saved the best for last, with this drama about three friends, a Jewish businessman, a German factory heir, and an aristocratic Polish engineer trying to build a factory in Lodz at the height of the Industrial Revolution. An absolute classic, this is considered by many to be the best Polish film of all time. This three-hour epic is set in Lodz when it was the "Polish Manchester," a Dickensian boomtown of textile mills drawing Poles and Jews from the countryside who sought jobs, and members of the upper class looking to make their fortunes. While the Eastern Bloc produced many heavy-handed critiques of capitalism, this film shows how to social commentary right, without sacrificing beauty, performances, or humor. One of four Andrzej Wajda films nominated for an Academy Award, Promised was understandably beaten by a Kurosawa film, but helped make Wajda (who later received an Honorary Oscar) a celebrity in Japan. This film can be streamed via Amazon Prime/Fandor.
Ready for Poland?
We hope this glimpse into Polish film, from masterpieces to cult classic comedy, has given you an idea of the country's diversity, moving history, and strange wit. We'll be happy to help you experience these first-hand!

A native of Krakow, Igor has always been outgoing and interested people from other countries. While working in sales, Igor was able to get a degree in international relations and tourism from Krakow University, which allowed him to begin new adventures in the world of tourism. When we took Igor on, he had spent years managing an aparthotel in Krakow. Having polished his English by working with clients from all over the world… we have him doing much the same!