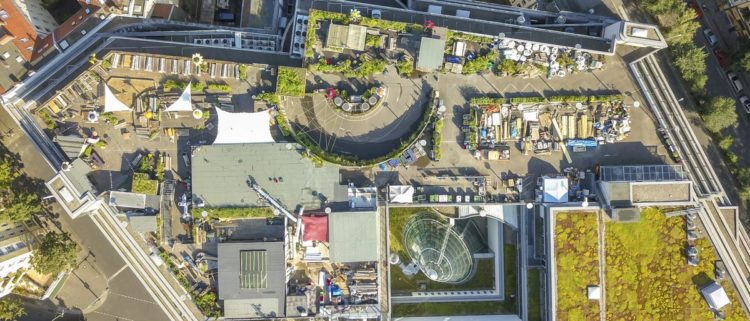 One reason we love East and Central Europe so much is its sheer diversity. In even a smaller city you can find endless options to party, from chill lounges to hip student spots to exclusive clubs, often located in repurposed locales. Here are favorites we've encountered in our travels, or like to frequent and take our guests to.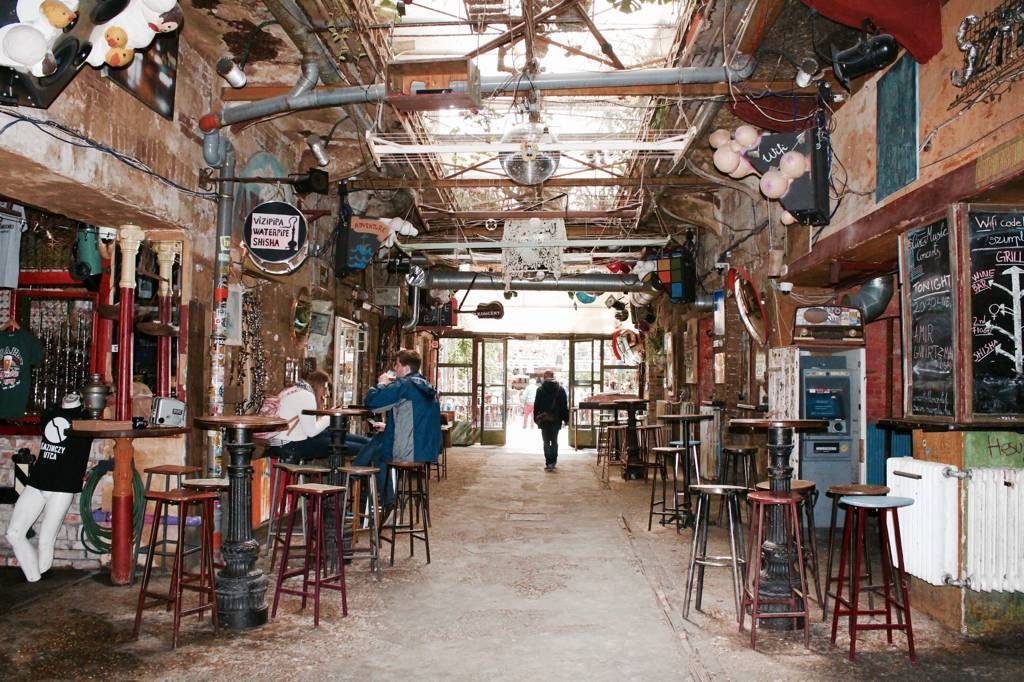 Jump to a section of this article
Budapest: Szimpla Kert
We may have written about Budapest's famous "ruin pubs" three years ago, but they're no less worth visiting today. Although it attracts plenty of tourists, we still recommend visiting Szimpla Kert, the oldest and most famous ruin pub. Although it hosts many events, from farmers' markets to film showings and frequent concerts, Szimpla is known for its eccentric decor (with cars and bathtubs serving as furniture), cheap drinks, and crazy atmosphere thanks in part to performances by energetic Balkan brass bands. If you find yourself in Berlin, feel free to visit the Szimpla's more laidback sister location, Szimpla Kaffeehaus, an impressively cozy spot with Hungarian food on offer, and frequent live music in the evenings.

Berlin: Klunkerkranich
Berlin is famous for its hardcore techno scene, with clubs in former industrial spaces that attract top talent, such as infamous Berghain, but charmingly laidback Klunkerkranich is a more inviting place to hang out. Day or night, the club has one of the city's best views, and is free before 6 PM. With its roots in the same anything-goes mentality that made Berlin a clubbing capital in the 90s, this rooftop bar, cafe, and community garden was founded by veterans of the underground scene who wanted something more legitimate, and ended up building their dream atop a mall's parking garage (access the club by taking an elevator to the penultimate floor, then walk through the nearly empty garage to the rooftop). Take your time to absorb the details, from various cranes (the place's namesake) and a massive faux Koons balloon dog, to a massive "bird favela" (in German it rhymes) made from seemingly endless birdhouses. The line gets pretty long in early evening, so show up early if you'd like to catch the sunset, or arrive a bit later for its jazz nights.
Rome: Art Cafe
Rome's most exclusive and fashionable club come summer, Art Cafe is an outdoor disco located in Villa Borghese, the city's largest park. Only open to the public on Friday and Saturday nights, we recommend arriving in early evening if you're hungry. Most nights have themes (such as carnival in Brazil, a Venetian masquerade, French cabaret, etc.), and the clientele are fashionable, so bring your sharpest outfits. As Art Cafe attracts international VIPs, expect prices to match.
Belgrade: Mladost/Ludost/Gajba/Gadost
We think the names speak for themselves — Youth/Insanity/Crib/Nastiness (until recently, the place's name translated to Youth/Folly/Joy/Nastiness). Technically four separate clubs, these interconnected segments work together symbiotically, like the segments of a Portuguese man o' war. Each portion is made of a different material (concrete, brick, steel, and wood), which helps give each part a different vibe, although all are connected by good food and drink. Despite having "Youth" in the name, the crowd tends to be hip and at least 30. The place forms a spectrum, with the top floor cozier and quieter, while the basement is more hardcore and devoted to techno and house music.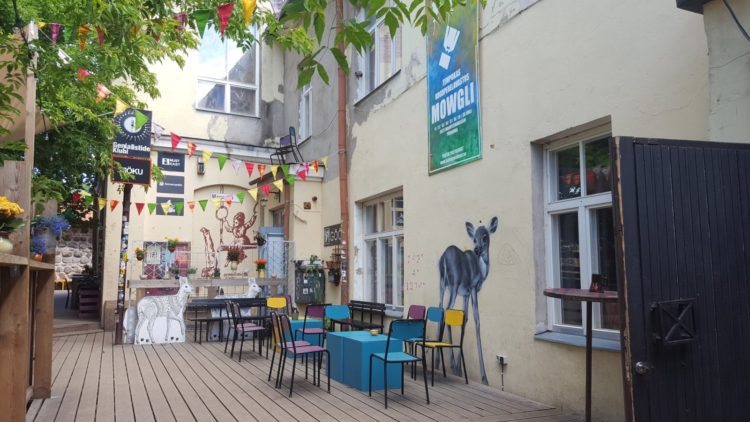 Tartu: Genialistide Klubi
Known to fans as "Gen Klubi" or simply "Geni," this is Tartu's quirky center for alternative culture, a popular hangout spot for students (especially disciples of the largest university's famous, mysterious semiotics program). Founded by one of the members of the popular 90s band Genialistide (hence the name), Geni has come to include the bar Möku, GÖÖK vegan restaurant, Gramaphonetree Records music shop, and Must Kast (Black Cat) theater. These businesses make for an eccentric combination of events every night, which befit the place's bohemian chic decor, which wouldn't look out of place at Szimpla. If the weather's warm, be sure to lounge about outside, and enjoy open-air programs there, or head to another one of Geni's partners, the neighboring Tartu New Theater.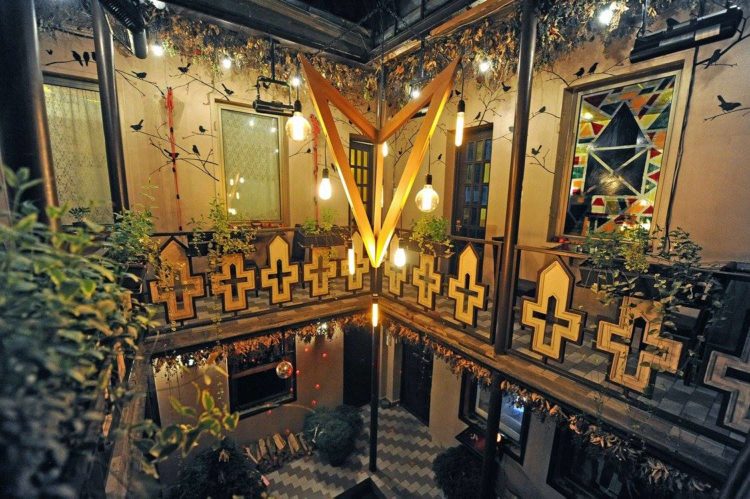 Tbilisi: Art-Cafe HOME
Georgia's capital is becoming increasingly known for Bassiani, one of the world's best techno clubs. This abandoned swimming pool beneath a stadium is open only once a week, so if your timing is poor, or you prefer hearing at least the occasional human voice, we recommend something very different. The king of the city's excellent art cafes, the unimaginatively but honestly named Art-Cafe HOME is not to be confused with Rome's Art-Cafe! Voted one of Europe's best rooftop bars by the Guardian, it's the understandably homey interior that makes the place really shine (in an unobtrusive, comforting way). There's plenty for your eyes to feast on, thanks to the colorful paintings that cover walls and ceilings, along with strings of often edible plants hanging from everywhere.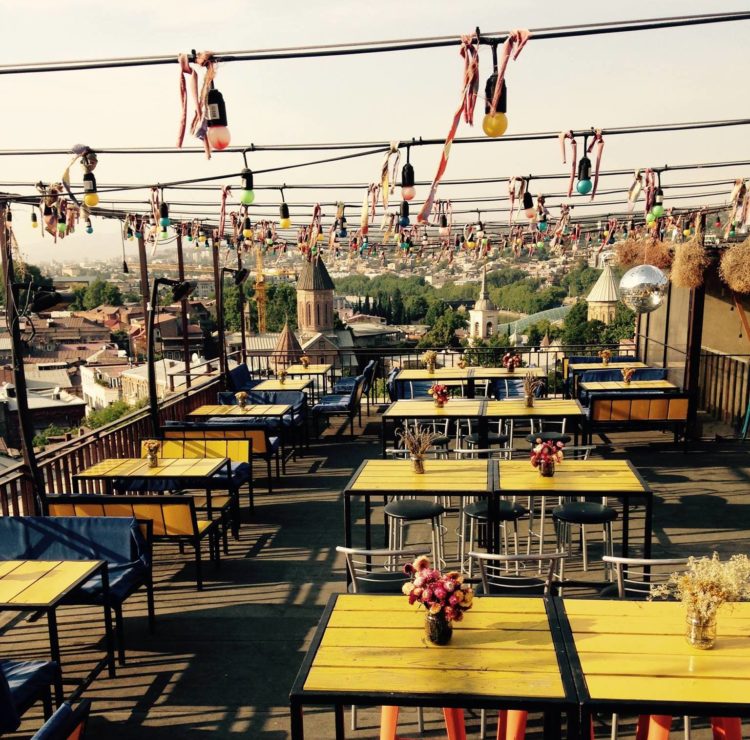 During night and day, there are both good soups and creative cocktails. Art-Cafe is a good place to get ready for going to clubs, although on weekends the DJs who play are worth your time, as are the rooftop views, from the center of the old town. Art-Cafe HOME doesn't just display paintings, but sells many as well, in case you're looking for a souvenir with a story, after a great night out.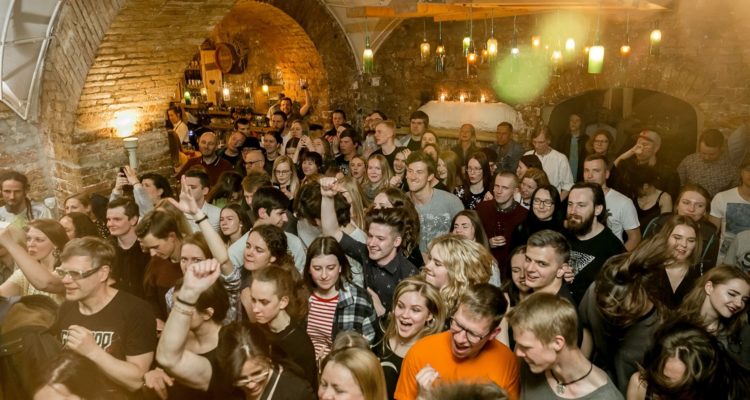 Riga: Ala Pagrabs Folk Club
In one of the city's largest bars and restaurants, at Ala Pagrabs you'll find plenty of beer, traditional food, and folk bands that are easy to dance to. Parts of this former wine cellar (the translation of "Pagrabs") date back to the 13th century, as made clear by the vaulted ceilings. Alongside 27 Latvian draft beers, you'll find local wines, a seasonal menu that changes monthly, and various types and flavors of home-distilled moonshine. Despite its cavernous size, this folk club is popular with a wide variety of locals, so if you want a table during the weekend, you'll have to reserve it.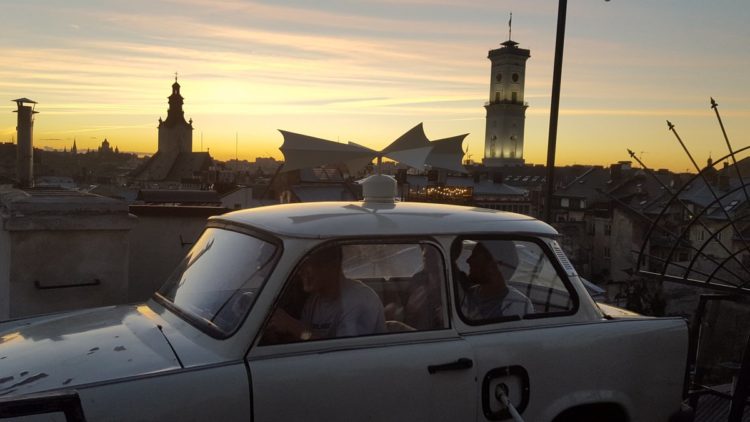 Lviv: House of Legends
One of Lviv's famed themed bar/restaurants, each of House of Legend's floor are based on different legends. The rooms are a good size for small groups, as is the place's joyful atmosphere. House of Legend's main draw is probably the rooftop, which draws on the place's theme of having a chimneysweep as a guide. The roof can get crowded, but is ideal for photos, with its panoramic view of Lviv from within its old town, and the Soviet-era car safely perched on the roof's edge, perfect for pictures of people "driving" over the city! You can also wish for good luck by trying to throw a coin into the hat held by a statue of the chimneysweep, although few manage this feat.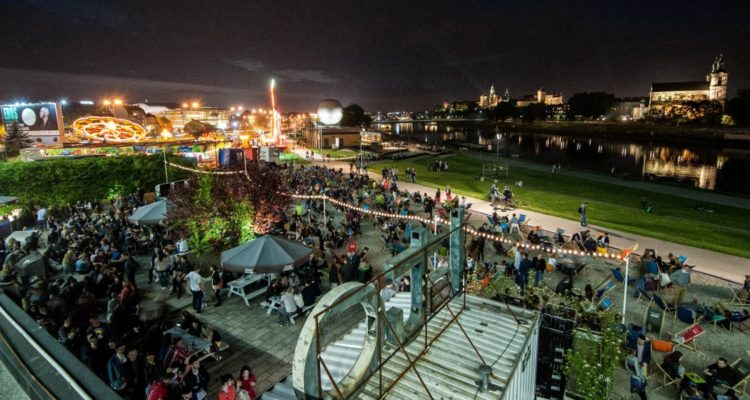 Krakow: Forum Przestrzenie
The futuristic Forum Hotel opened in the late 80s after over a decade of construction, then closed in 2002 due to constantly flooded basements. An infamous eyesore often covered in massive ads, the hotel has seen new life since Forum Przestrezenie moved into the ground floor. There may be differences of opinion about the hotel's appearance, but there's no disagreement about the excellent location on the river and the spectacular views of Wawel Castle and the Vistula River Boulevards (riverside parks designed to absorb floodwaters) from Forum Przestrzenie.
The bar and club took full advantage of the building's vintage neon signs, and added plenty of beach chairs, beanbags, and old sofas, alongside good food and beers. If you've had a long day and want to relax, it's hard to beat the riverside terrace. If you have more energy, the ping-pong tables and DJs await. If you'd like to arrive earlier, feel free to take advantage of the sauna complex located upstairs, the club in a much drier basement, or the go-cart track that took over the parking lot.
Whether you're looking to relax, or take part in one of Berlin's legendary 84-hour parties, we'll help you find places fitting your mood and tastes. Contact us today, and let our local staff know while you're traveling, or when you meet them at the beginning of your trip.

Born and raised in Wisconsin, Kevin lived in Estonia and Finland for several years, traveling widely through Central and Eastern Europe, before settling down in Berlin. Having studied the cultures, histories, and economics of the countries along the Baltic Sea for his Master's degree, Kevin has the knowledge and experience to help you plan the perfect trip anywhere in the region, and also works as JayWay's main writer and editor.