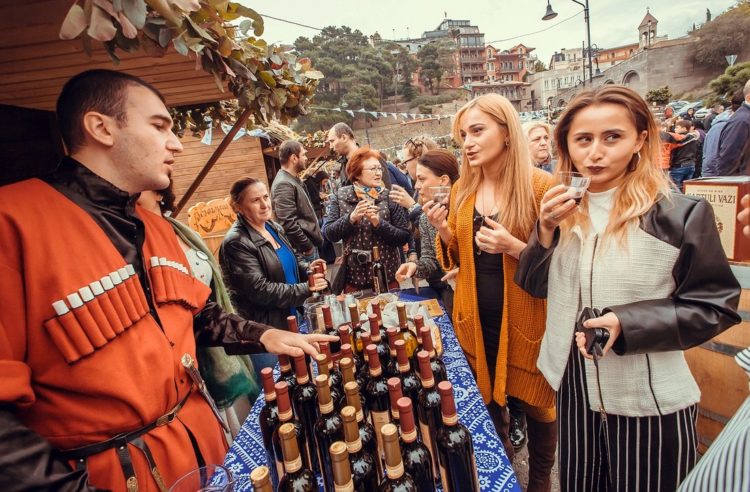 Few beverages are more widespread and ancient than wine, so assigning it a birthplace is a bit akin to hunting for the woman who invented the wheel, or the man who first started to use fire. That said, the Georgians claim wine as their own invention, and they do have better bragging rights than anyone else, aside perhaps from their Armenian neighbors.
Wine is a crucial part of Georgian and Armenian culture, from their harvest to their byproducts (such as pomace brandy) to the toasts and feasts that they pair so well with. Azerbaijan has the same grape-friendly microclimates and weather as its western neighbors and has been investing in an alcoholic love that even a conversion to Islam never quite stamped out. Even if you're a teetotaler, it's hard not to be charmed by the earnest love for wine and you'll see across the Caucasus.
Georgia
While it's unclear if Georgians really invented wine, it has been making wine in buried clay jars for at least 8,000 years, with hundreds of indigenous varietals. Georgian claims to have invented toasting are likewise hard to prove, but the tradition is a key part of the country's elaborate feasts.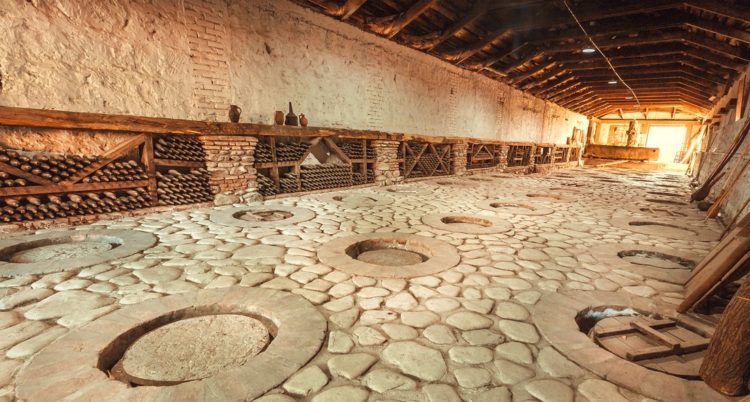 One of the factors that makes many Georgian wines so unusual are Kvevris, giant clay vessels used for fermenting wine. These have officially been recognized by UNESCO as part of Georgia's Intangible Cultural Heritage. Resembling amphorae without handles, these jars are usually man-sized, but can easily be larger. Kvevris are a common find in Georgian archaeological sites, and scientists have found specimens dating back 8,000 years, although far newer versions are a common sight by the side of the road near villages known for their pottery.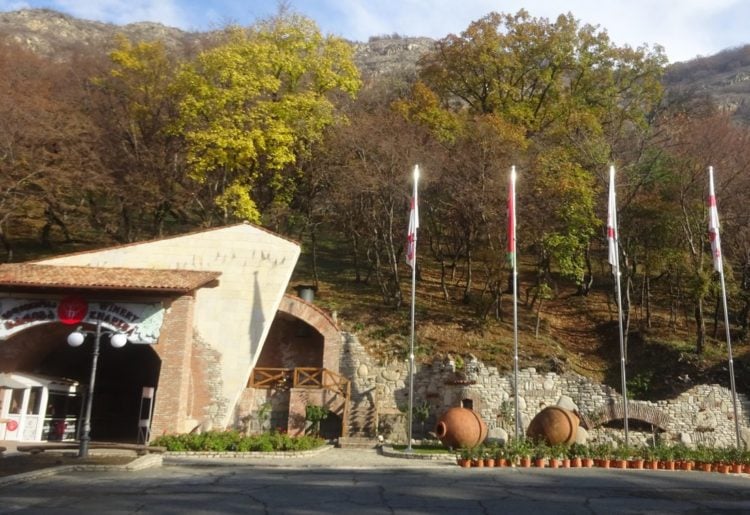 Reused many times, Kvevris are cleaned, then have their insides resealed with beeswax. Grapes are pressed, then everything (skins, stalks, and all) is poured into Kvevris, which are sealed. After at least half a year (and sometimes for decades), the wine is bottled, while the pomace left over is distilled into the country's famously powerful Chacha brandy, akin to grappa. This technique often gives white wines an amber hue, making some refer to it as amber wine, orange wine, or skin-contact wine.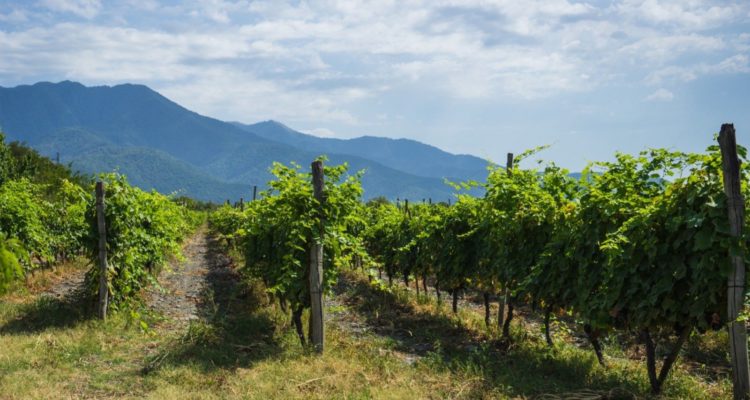 Georgia's premier wine-growing region is Kakheti, which spans the area between Tbilisi and Azerbaijan. There, amid ancient monasteries and dramatic vistas, you can find valleys rife with vineyards. With its stunning views and romantic routes, Sighnaghi is the best base for exploring Kakheti, or even slowing down and getting some rest. Those looking to focus more on wine sometimes stay at Telavi, Kakheti's capital.
Another good option is the Tsinandali Estate, a palace and winery that has been turned into a 5-star hotel. Fortunately, the Italianate estate is open to visitors. Home to Alexander Chavchavadze, one of Georgia's great poets and generals, the estate drew many foreign travelers, thanks in part to the famous white wine that it still produces. Two smaller organic wineries we recommend in Kakheti are Vellino, and Jakeli Wines, near Telavi.
The wine harvest is a pivotal time in the Georgian folk calendar, as demonstrated by Rtveli, a traditional celebration. This festival takes place in late September in eastern Georgia, and around mid-October in the western part of the country, which has a longer growing season.
Rtveli is visible in frescoes and church decorations throughout the country. Wineries call on friends and family to help with the harvest, starting in the early morning, then celebrate every night with the country's legendary Supra feasts, and plenty of folk music. Wineries hold Rtveli events and make sure that the regular people who help with the harvest are more than compensated. Following the last harvests, wine is further celebrated at the Tbilisoba, a festival that Tbilisi holds in late October to celebrate itself, and the country's bounty.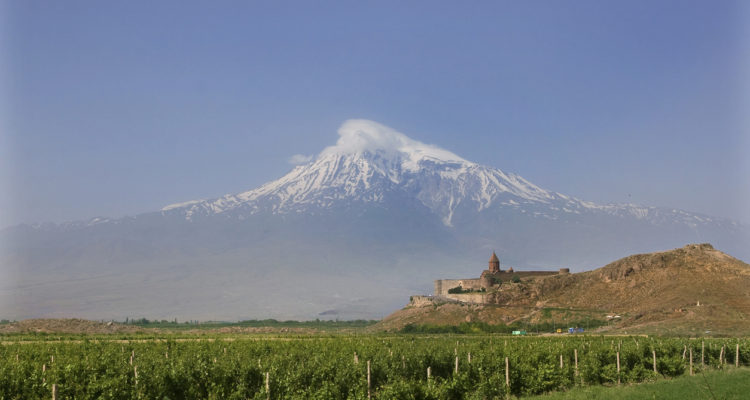 Armenia
Georgians may claim to have invented wine, but the scenic town of Areni can claim the world's oldest winery. Well over 6,000 years old, the Areni-7 winery was discovered in 2007. Abandoned due to a cave-in and preserved by a series of coincidences (one involving sheep dung), archaeologists discovered drinking cups, a vat, a basin with malvidin (which lends red wine some of its color), grape seeds, wine must, dried vines, and the world's oldest leather shoe! Armenian wine was famous even among the Ancient Greeks – Herodotus wrote about it, and Xenophon's army drank it.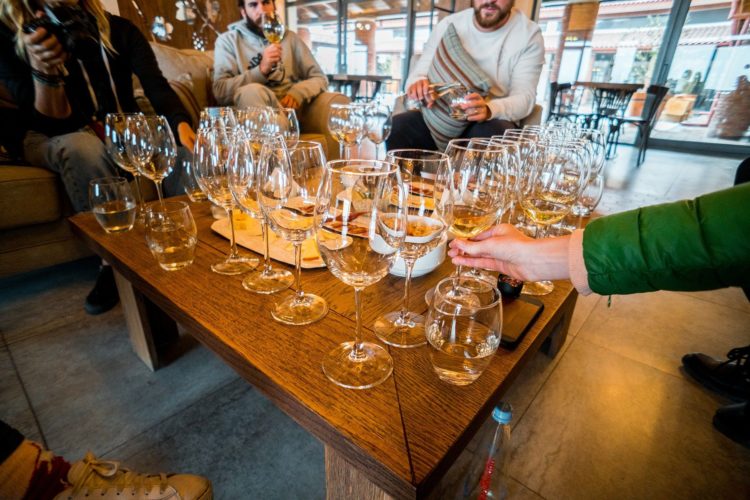 Although historically, the Ararat Valley was the center of Armenian viniculture, Areni has become the new epicenter of Armenian wine. Winemakers usually use local varietals, although European varietals are sometimes mixed in. Armenians tend to produce red wines, although fruit wines (sometimes fortified) aren't hard to find.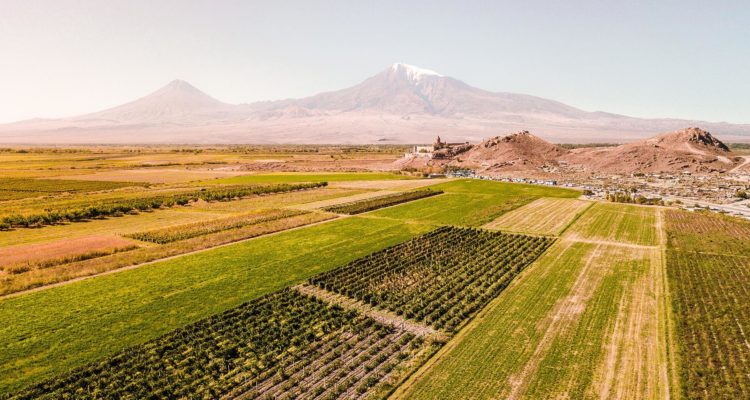 If you're in Armenia in early October, visit the country's largest wine festival. Held in Areni, you can enjoy unlimited wine tasting, with plenty of good food to fill your stomach. If you happen to be touring the country another time, we still recommend Areni.
Azerbaijan
A traditionally Islamic country, Azeris are more known for their tea and sherbet than wine, but the country is no stranger to alcohol. Ancient and medieval accounts describe a place with an overabundance of grapes, producing wine so concentrated that it had to be diluted with water.
Even after Islam came to Azerbaijan, it was still known for its sweet wines, some produced by German immigrants who settled in the area in the 19th century, and some by vineyards established by the Soviets who were more than a little fond of Caucasian wine. While the quality of Soviet wines varied tremendously, this effectively secular country has been investing some of its oil money into wine and is seeing results. With a wide variety of climates and microclimates, and wild grapes still a common sight in some areas, it shouldn't be a surprise that good wine comes easily to Azerbaijan.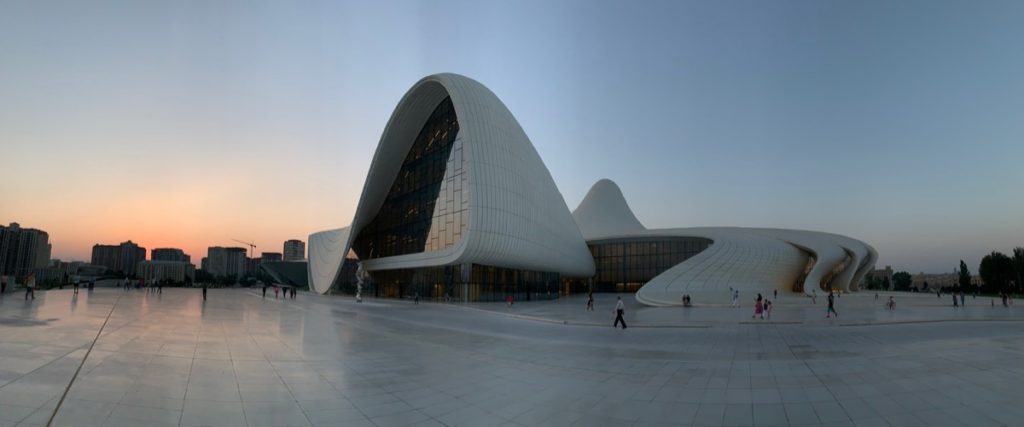 From elaborate harvests to unique and truly ancient fermenting techniques, the Caucasus may be serious about wine but is always happy to find an excuse to celebrate it. The local drinks aren't just well made, the vineyards themselves are scenic and often historic. Winemaking is also a unique process, from indigenous varietals to time-tested techniques tried nowhere else.

Born and raised in Wisconsin, Kevin lived in Estonia and Finland for several years, traveling widely through Central and Eastern Europe, before settling down in Berlin. Having studied the cultures, histories, and economics of the countries along the Baltic Sea for his Master's degree, Kevin has the knowledge and experience to help you plan the perfect trip anywhere in the region, and also works as JayWay's main writer and editor.