You can easily spend days in Dubrovnik itself, walking its walls, strolling the shining limestone-paved Stadrun, or just lying by one of the beaches, but the city also excels as a base for excursions and day trips. In all directions, and by seemingly every vehicle imaginable, from cable car to buggy to kayak to car, there are options for adrenaline junky and wine connoisseur alike. Our team in Dubrovnik have put together videos of some of their favorite tours so you can get a feel for them, and perhaps add some to your time in Dubrovnik.
Peljesac Wine and Oyster Tasting Private Tour
Taste Croatia at its freshest by visiting a family-owned oyster and mussel farm on a private island just off of the Peljesac peninsula. Along the way, you can try some of the country's most famous wines, visiting two wineries for tastings. Enjoy a brief coffee break at the town of Ston, home to one of the world's longest walls. Arriving at the village of Hodilje, you'll be picked up by the farm's owner, who will take you to his island on a boat. After showing you how he grows and prepares shellfish, he'll serve utterly fresh oysters and mussels, along with local wine and the fruit brandy Croatians are so fond of. We're really fond of this tour, which we can offer thanks to our local connections. Although the farmers could make far more money by bringing in more tourists they prefer to focus on farming well, while hosting the occasional visitor.
Korcula and Peljesac Private Tour
Head up the coast, through picturesque history, past some of the country's best vineyards, to one of its most scenic and storied islands: Korcula. This quiet isle has plenty to offer, but even the way there offers great potential for stops. The route there involves taking a scenic coastal route to the Peljesac peninsula, home to excellent vineyards, which are happy to offer tastings. You can also stop at Ston, with its seemingly endless walls. Near the peninsula's tip, you'll take a short ferry ride to Marco Polo's hometown, the creatively named town of "Korcula." There, you'll enjoy a tour of the serene Old City, a small peninsula hemmed in by clear waters, and offering stunning views of the mountainous mainland.
As a private tour, you have plenty of flexibility when deciding where to stop. If you've already visited the Peljesac Pensinula on a previous tour, you can certainly focus more on Korcula, perhaps heading inland. The island is known for its indigenous varietals, which you can try in local vineyards. Beekeeping has long played an important role in island life, so visit beekeepers at Lumbarda. Or delve deep into traditional life at the Barilo Ethno Museum in the village of Blato.
Half Day Kayaking and Lokrum Island Group Tour
Just off Dubrovnik's coast, the paradisiacal island of Lokrum is a very different place, verdant and calm, but littered with the ruins of previous residents, from monks to Maximilian, the Austrian admiral who briefly became Emperor of Mexico. An easy paddle away, we recommend taking in Dubrovnik from a new angle with the help of a private guide and your own sea kayak. No experience is required, and the kayaks are equipped with waterproof bags so you don't need to worry about soaking your camera.
You'll leave from Dubrovnik's old port, getting a scenic perspective of its city walls as you paddle past. Soon you'll arrive at Lokrum's hidden Betina Cave, an excellent opportunity for swimming and snorkeling. Lunch will be provided at the beautiful Lacroma, a restaurant set in the island's peaceful center. Strolling around, you can visit Lokrum's botanical garden (with its 500 types of plants), see the museum, take a picture on the original "Iron Throne" from Game of Thrones, and much more. With no residents or cars, the island is always calm and quiet, save for the cicadas and peacocks!
Konavle Farmhouse Group Cooking Class
Delve deep into Dalmatian life by visiting a family farm outside Dubrovnik, where you'll make traditional dishes using ingredients grown and raised just a few feet away. We'll take you to Konavle, the rugged region between Dubrovnik and Montenegro, forming Croatia's southern tip. Konavle is known for its hospitality, and the family you'll meet are exemplars, who will show you around their farm, and plan a menu with you, based on your interests, and the ingredients in season. You'll pick ingredients and meet the farm's animals (with the opportunity to milk some, too!)
While Dubrovnik offers great seafood, this inland valley is more known for its use of meat, vegetables and olive oil. Some traditional dishes are spicy, while some others retain techniques and ingredients popular with bygone aristocrats. The menu generally includes an aperitif, homemade grappa, appetizers, entrees based on veal, pork, or mutton, seasonal fruits and salads, coffee, wine, and crepes with homemade marmalade.
As the food you've prepared simmers and bakes, you'll enjoy a wine tasting, and hear family stories going back centuries. Naturally, one of the highlights of this cooking class is trying the delicious dishes you've made yourself, along with your local hosts!
Mljet Island Private Day Tour
Covering the western third of the eponymous island, Mljet National Park encompasses beaches, cliffs, forests, deep bays that resemble salty lakes, and a freshwater lake with a small island hosting a Benedictine monastery. This lush island, and its clean coastal waters, are full of life, yet remain tranquil, especially compared to some of Croatia's better-known and less remote national parks. Enjoy a tour of the national park and its natural wonders with a local guide, then lunch followed by free time to enjoy many of the island's facets.
To reach Mljet, you'll travel along the Adriatic coast road to the Peljesac Peninsula, where you'll board a ferry. On the way to the ferry, you can make a short stop at the town of Ston, which sits beneath one of the world's longest defensive walls. Once you arrive at Mljet's national park, you'll meet your local guide, who will take you on a tour of the national park, which includes a short bike ride. Following the tour, and lunch at the park's charming restaurant, you'll have some free time on your own. You can go for a swim in the lake, rent kayaks or bikes, or even visit a hidden beach on the other side of the island, stroll the quiet village of Polace, or take an earlier ferry home.
Buggy Safari Adventure Group Tour
A great way to have fun getting your bearings, the buggy safari begins behind Fort Imperial, the fortress above Mt. Srd', the mountain overlooking Dubrovnik. Take a cable car to the top, then speed down dirt paths, taking in stupefying vistas of Dubrovnik and its surroundings, and taking in the area's history, including cleared minefields and other reminders of the fighting that accompanied Croatian independence – during the war, control of Mt. Srd' was a matter of strategic importance for both sides. After the tour, relax with a drink and enjoy the mountaintop view at your own pace, or explore the fortress and its war museum.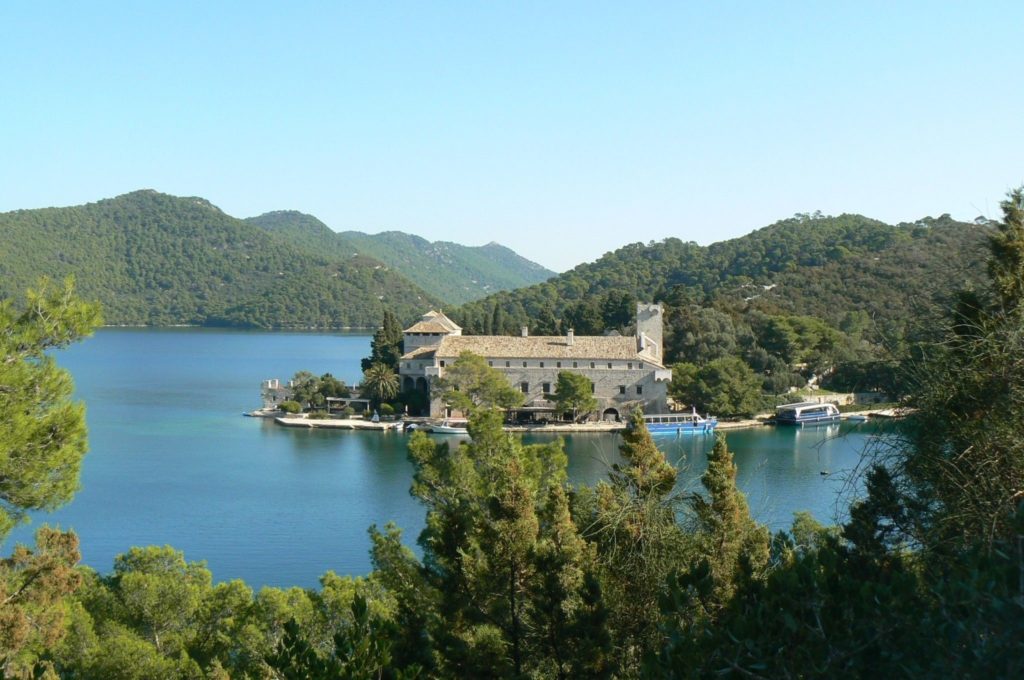 The tours above are some of our favorites, but there are plenty more popular options. Guests often take advantage of Dubrovnik's proximity to two of Croatia's neighbors. Heading south takes you to Europe's southernmost fjord, the Bay of Kotor in Montenegro, or north-east to the famously graceful bridge linking Mostar's two halves in Bosnia. Others elect to seek out quiet beaches, visit the archipelagos near Dubrovnik, bike from vineyard to vineyard, go birdwatching, zip through the waves on a speedboat, or even enjoy an ideal picnic, watching the sun sink from a quiet vantage. Visit Dubrovnik, and our dedicated team of locals will help you find the activity right for you. With over 30 separate hand-picked and tested guided tours, excursions and activities available in Dubrovnik alone, we'll make your time in Dalmatia memorable.

Born and raised in Wisconsin, Kevin lived in Estonia and Finland for several years, traveling widely through Central and Eastern Europe, before settling down in Berlin. Having studied the cultures, histories, and economics of the countries along the Baltic Sea for his Master's degree, Kevin has the knowledge and experience to help you plan the perfect trip anywhere in the region, and also works as JayWay's main writer and editor.