Europeans are well aware of the amount of history they're surrounded with – when you pass medieval towers and walls on your daily commute, it's hard to forget. So naturally, they enjoy celebrating and commemorating the stories contained within their city walls, and the daring feats of their ancestors.
As visitors to these places, it can sometimes feel like we're going back in time, walking on cobble-stoned streets, surrounded by centuries-old architecture. But if you time your visit right, there are annual festivals that take place in several cities on our map that provide the opportunity to make the experience that bit more realistic. You can enjoy locals dressed up in period costume, sample traditional food and drink, and witness dancing, sword-fighting displays, or battle re-enactments. Here are videos and descriptions of some favorite annual historic festivals from across our map.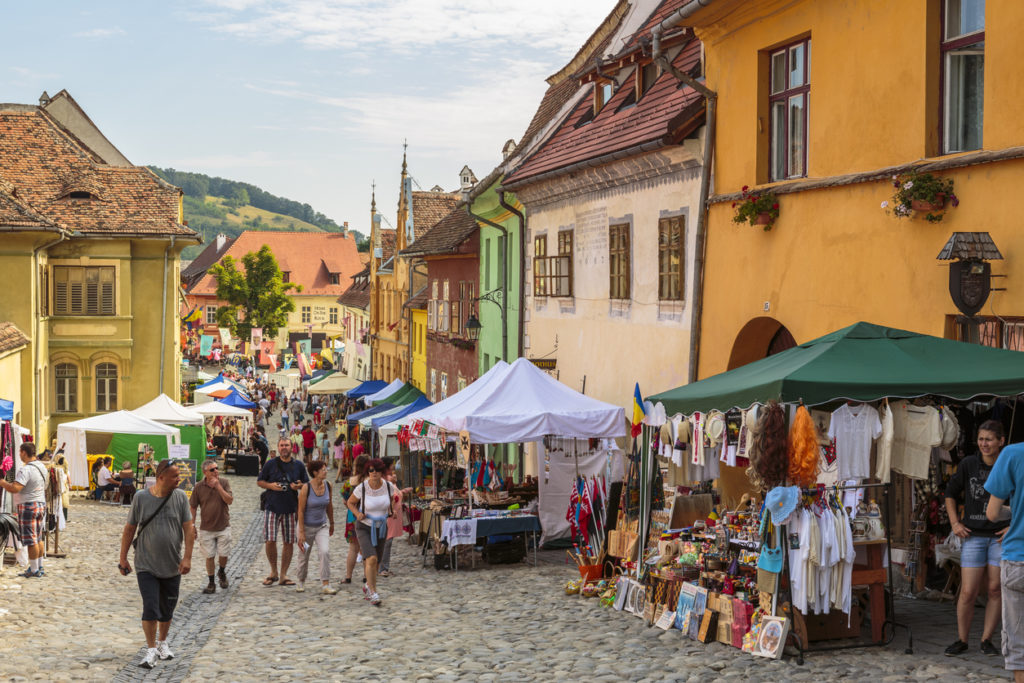 Sighisoara Medieval Festival
Even if you've never been to the UNESCO-listed town of Sighisoara, you've heard of its most infamous native son. Vlad Dracula once called the city home, and there are several architectural monuments dedicated to him, including the house where he was born. But the city is far more than gory history. Sighisoara is a magical city with towers and cobblestoned streets that give it a medieval atmosphere, even on normal days.
Sighisoara has good history and crafts museums, but, for a real taste of how the city used to feel (without having to worry about raiders and plagues), head to the annual Sighisoara Medieval Festival, held on the last weekend of July. Short of a time machine, this is one of the best ways to immerse yourself in medieval Europe, with troubadours and costumed processions. The town's well-preserved churches offer concerts, while outside the streets fill with artists selling their handicrafts, and the squares offer medieval dances, plays, contests, and plenty of traditional food and drink. Everything is topped up with a somewhat more modern fireworks display.
One of the highlights of the festival is its joyful holiday atmosphere. Originally founded by a group of young artists, the celebration may feel a bit corny at times, but the earnest enthusiasm of the youth who dance, sing, play, craft, and even offer prophecies, is infectious!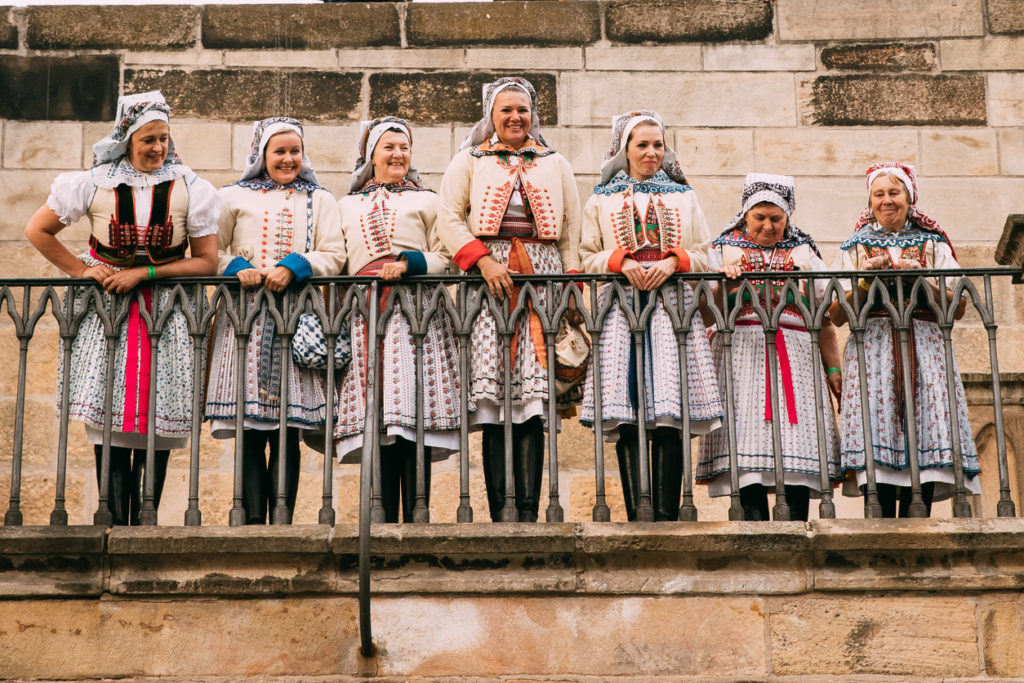 Prague Folklore Days
If you're looking for something else to do in July, head to Prague. One of Europe's largest folklore events, Prague's Folklore Days lure in more than 50 amateur folklore ensembles from over 20 countries, across several continents.
All told, more than 1,500 take part annually, as members of dancing and singing groups, as well as military reenactors, marching bands, flag wavers, and other colorful groups. While they all get to perform on stage, the best way to enjoy this festival is on the Saturday when they march through Prague's Old Town, playing traditional instruments, singing folk songs, and performing historic dances, in an atmosphere of pure glee.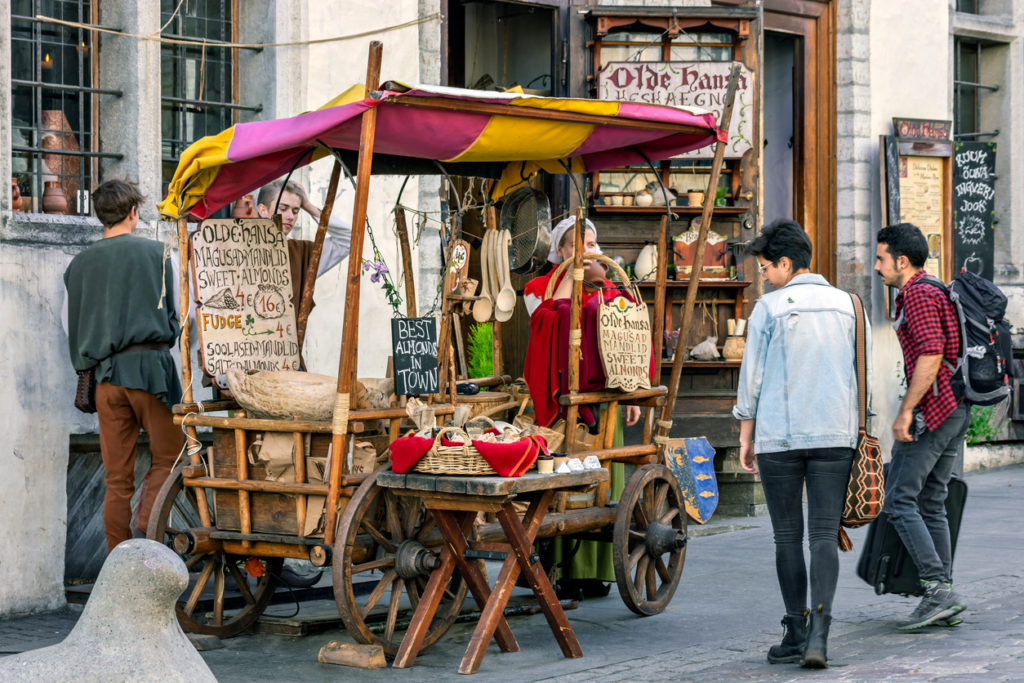 Heralding the arrival of summer at the end of May and beginning of June, the Tallinn Old Town Days festival takes visitors back five hundred years to the city's time as a coveted, prosperous trading hub. Town Hall Square is transformed into a Hanseatic marketplace, with traders and artisans demonstrating and hawking their crafts and wares. The town hall itself hosts a medieval carnival, while actors and minstrels wander the Old Town. By St. Nicholas' Church, adults and children alike can pick up new skills from diverse workshops. Kids can enjoy the knight school, and even pick up some ever-useful archery experience.
Although there are plenty of participants dressed in dresses and armor, the locals themselves always like an excuse to dress up in intricate folk costume, and this festival is hardly an exception. This is the Old Town's largest cultural festival, with musical, theatrical, artistic, and athletic events held throughout the district over the course of five days, on city streets, squares, and courtyards, some of which are normally closed to the public. Every day has a different theme, from music to children, but with about 500 events in total across nearly 100 locations, it's hard not to find plenty to do and see.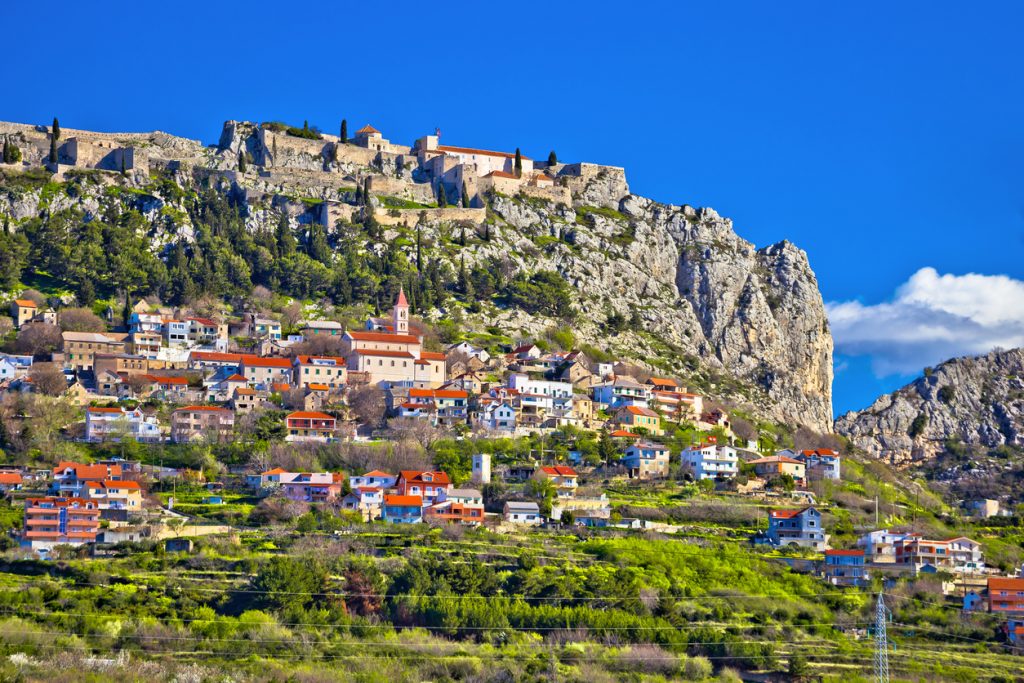 Battle of Klis Reenactment
near Split, Croatia
If the striking Croatian mountaintop fortress of Klis may look a bit familiar, it may be because you've seen it disguised as Meereen in Game of Thrones. Located at a key pass near Split, this quiet castle now tends to draw couples looking for a serene way to take in the sun setting over Split, and the Adriatic and islands beyond.
Fought over, expanded, and redecorated by empires for over 2,000 years, Klis' history isn't hard to find, but is especially clear late every July. As Sighisoara celebrates its proud past, and Prague's dancers and singers fly home, Croatians commemorate a victory on the verge of defeat. Klis survived attacks from many armies, including the Mongols. But in the 16th century, after 12 failed attempts over 22 years, the thirteenth try was the charm for the Ottoman Empire.
Klis draws over 300 reenactors, from over two dozen groups from across Croatia (as well as some neighboring countries), who relive an ancestral victory in 1532, five years before the castle finally fell. In addition to the reenactment, there are demonstrations and workshops for archery, swordsmanship, folk songs, blacksmithing, belly dancing, fire spinning, and more. There are plenty of traditional foods and drinks on offer, as well as souvenirs such as jewelry and traditional clothing. For more information on the fortress itself, see this post.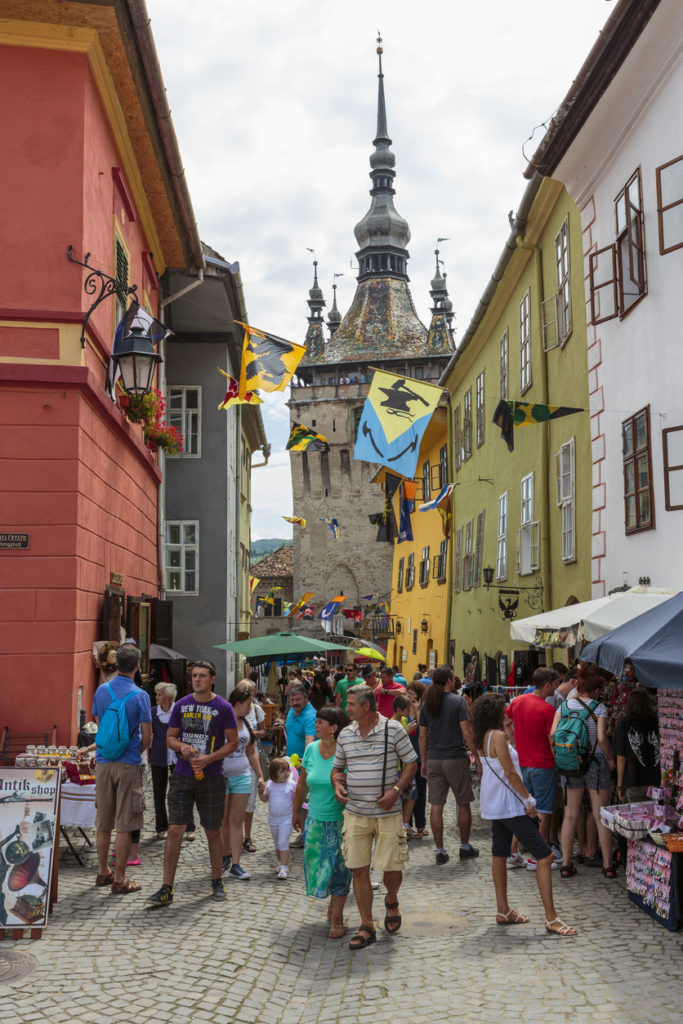 While always visible, the history within the walls of Klis, Prague, Tallinn, and Sighisoara are especially clear if you can time your trip right. The sense of pride and reflected by the citizens of these cities and towns, and the joy felt by their participants, is downright infectious. If these festivals don't match your own calendar, we'll be happy to help you visit alternate events, or point you in the direction of related museums and shops to explore on your own.

Born and raised in Wisconsin, Kevin lived in Estonia and Finland for several years, traveling widely through Central and Eastern Europe, before settling down in Berlin. Having studied the cultures, histories, and economics of the countries along the Baltic Sea for his Master's degree, Kevin has the knowledge and experience to help you plan the perfect trip anywhere in the region, and also works as JayWay's main writer and editor.