Overtourism is a problem that's not going away. At its worst, it's large groups of badly behaved tourists crowding around a city's key sights, it's long lines, and wasted time. Some of our destinations like Rome and Venice have been busy for centuries, others have seen visitor numbers boom thanks to appearances in popular TV shows or movies. Many city governments are taking steps to better handle the situation, but there's plenty the savvy traveler can do to ensure a more enriching experience for themselves.
With our help and advice, we go even further, applying the local expertise of our in-destination staff to make the most of our guests' vacation time. We can help you zig when others zag.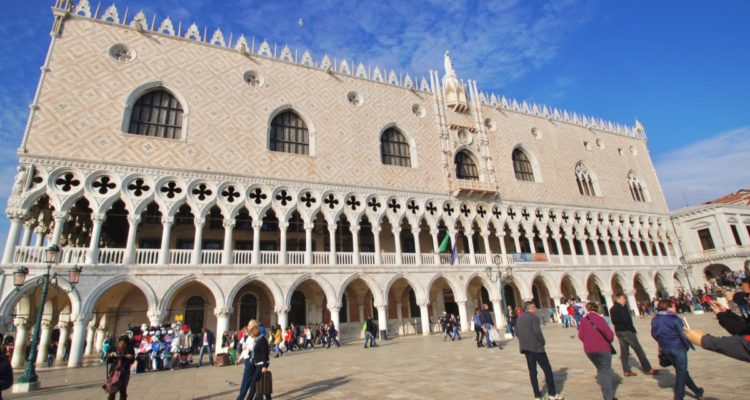 Jump to a section of this article
Don't Be The Problem
In most cities with serious overtourism problems, the biggest single cause is cruise ships. Most cities don't cope too well with 8,000 tourists (plus any of the crew who have a day off) getting dropped off at the city gates with just a few hours to fit in all the sightseeing they can. We don't sell cruises, but if we ever did, it would be small-ship cruises that don't have the same catastrophic overtourism and environmental consequences.
Travel off-season
From mid-October many of Europe's most popular destinations get quieter as the season starts to wind down. With locals all across our map, we are well aware of the best windows to visit, when the crowds subside but the weather is still good.
Stay overnight in popular day trip destinations
Places like Mostar, Plitvice, and Česky Krumlov are beautiful spots, and UNESCO World Heritage Sites that happen to be highly popular day trips located about two and a half hours drive from larger cities more popular as overnight destinations.

Rather than taking a day trip from Salzburg or Prague opt for staying overnight in Česky Krumlov. What's the advantage? Not only will you get to soak up the fairytale atmosphere of the town, but you will also have the privilege of having it almost to yourself for the whole evening. The next day wake up and stroll the streets or visit the castle on the earliest tour and you're going to appreciate it all the more.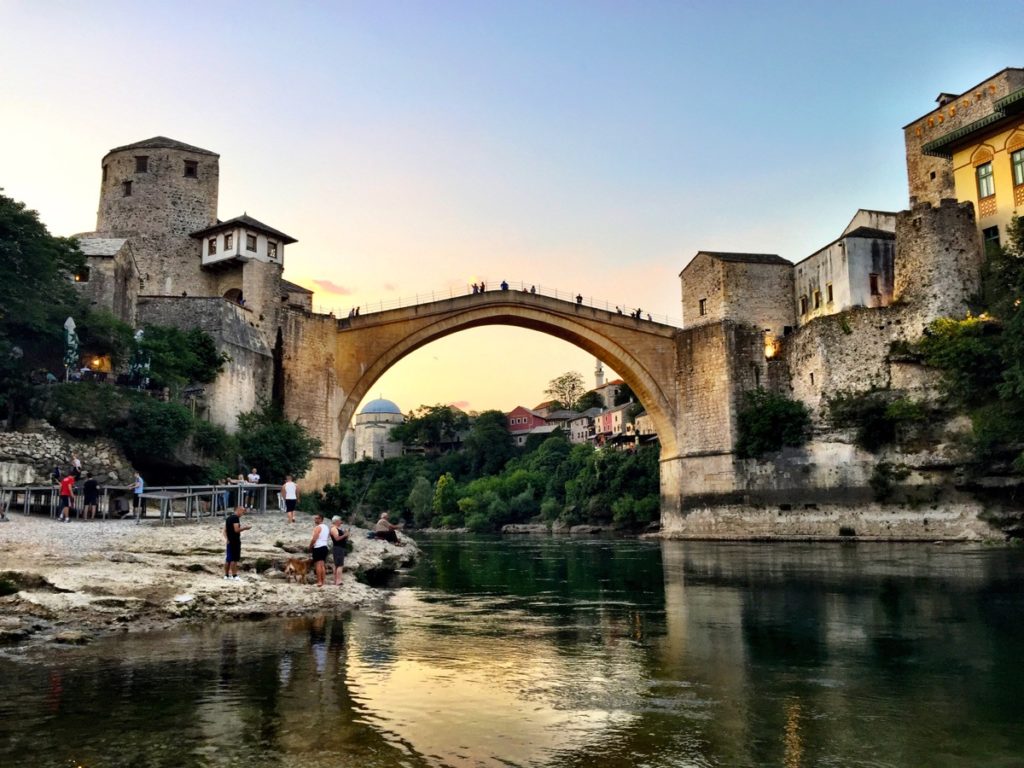 Mostar's situation is even more acute. Daytrippers from Dubrovnik and Split flood the small area around the famous Ottoman-era stone bridge, robbing it of much of its appeal. Stop on the way to Mostar at Blagaj's Dervish Monastery or the spectacular swimming hole of Kravice Falls, arrive in the later afternoon and your timing couldn't be better. Sleep over in the museum-hotel Musilbegovic House and you'll get the town almost to yourself in the morning. Leave by 11 AM and you'll have enjoyed the best hours for taking photos as well.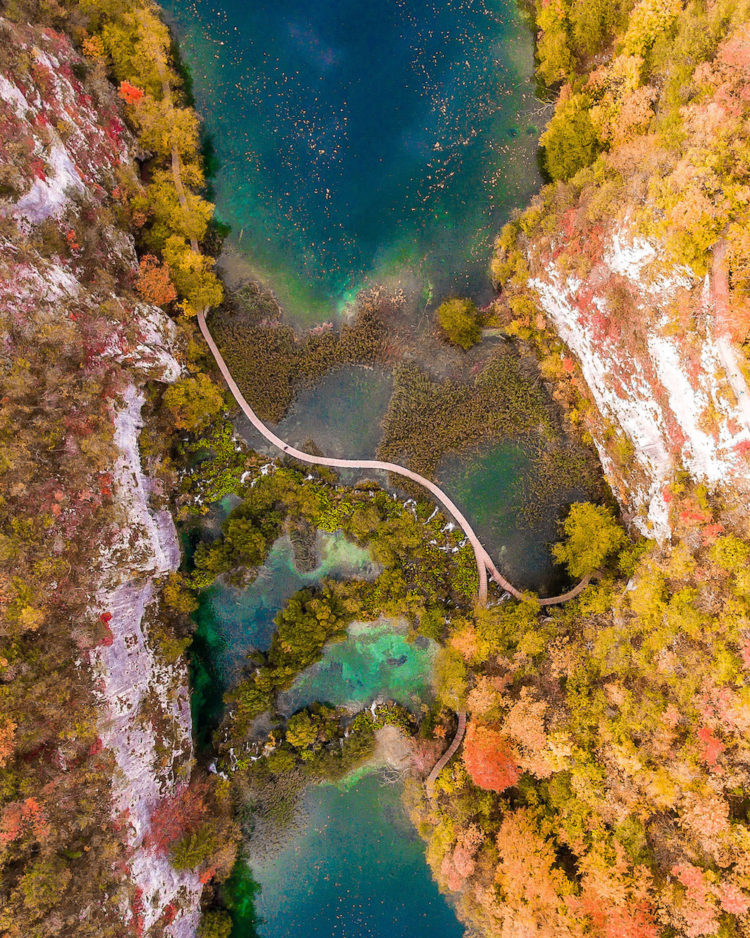 Plitvice Lakes National Park is almost equidistant from Zagreb, Zadar, and Split. Its vivid turquoise lakes and impressive falls make it truly one of Croatia's signature sights. Thousands day trip to the park from all three cities every day.
In summer the park is open from 7 AM until 8 PM and you can get a two-day ticket for about 35% more than the standard one-day ticket price, in case you want to split your visit across two days. We save our guests the trouble and time of queuing for a ticket by buying them ahead of time, maximizing their water wonderland time. Plitvice in particular is a place where you'll benefit from visiting outside of peak season, and not on a weekend.
Feel Like a Local
Prague's Old Town and Mala Strana areas are popular with tourists for good reason and there isn't much local life left to speak of. Rome's center has long been avoided by locals too. Many of our guests love staying in the prettiest part of town and there's something quite special about walking out of your hotel door right onto Old Town Square.
However, we've recognized a growing interest in connecting more with the everyday life of locals by staying in neighborhoods devoid of souvenir shops. Instead, you're surrounded by useful locally owned businesses and restaurants that get by on reputation, not needing someone standing outside beckoning you in. Cheap and efficient public transport will drop you at the central sights in minutes anyway and your accommodation will be more affordable too.
The temptation here might be to opt for an AirBnB but this in itself creates more of the problem – short-term rentals price out the very locals you're looking to spend time amongst. We've selected specific hotels in these areas instead, so you're not contributing to the property price speculation boom.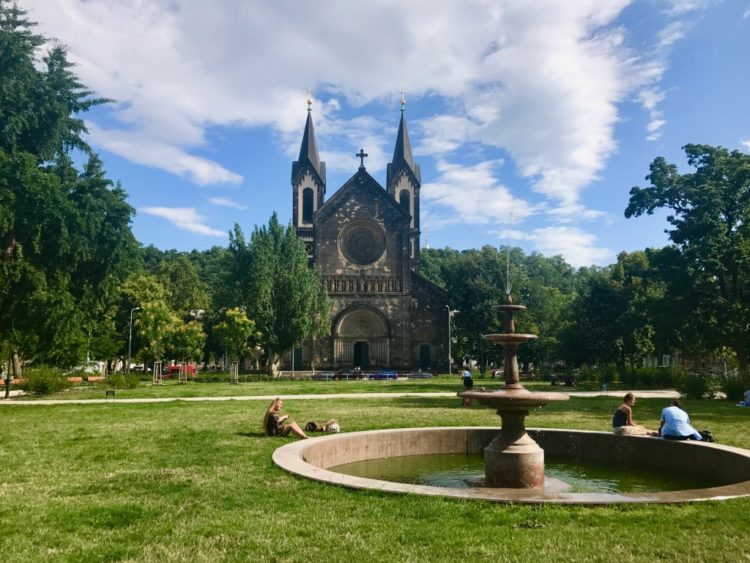 If you still want to stay centrally, you'll find in many of our cities we offer food tours or other experiences emphasizing an alternative side to a city in non-central neighborhoods, so you can still get some of that local atmosphere. One of the most popular activities we offer is a dinner with a local family in Dubrovnik, in my opinion, the best food you'll have in all of Dalmatia.
Go somewhere similar
Some places are truly unique and really need to be seen to be believed. Mingė on the Curonian Lagoon might have the nickname 'The Venice of Lithuania' but it's really nothing compared to the real thing. Italy does however offer up a lot of alternatives to its most popular spots.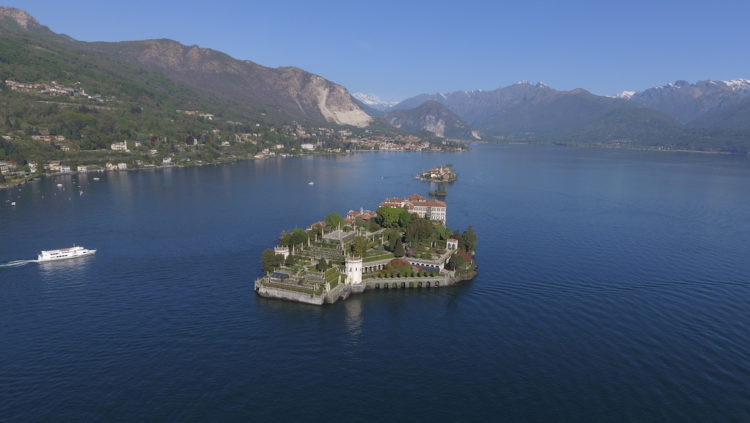 Lake Como is spectacular, with the Alps visible at the northern end of the lake and the beautiful lakefront villas on palazzos of towns like Bellagio. But Clooney might just have made the place too popular. Head instead to Stresa on Lake Maggiore and you'll be joining a different type of traveler. Popular with the Swiss and French, you'll be pleased to find far more affordable prices for accommodation and dining plus better food to boot. Piemontese cuisine is one of the country's best-kept secrets and there's a prosciutto made in the hills close by that is another level compared to the ubiquitous (and already delectable) Parma variety.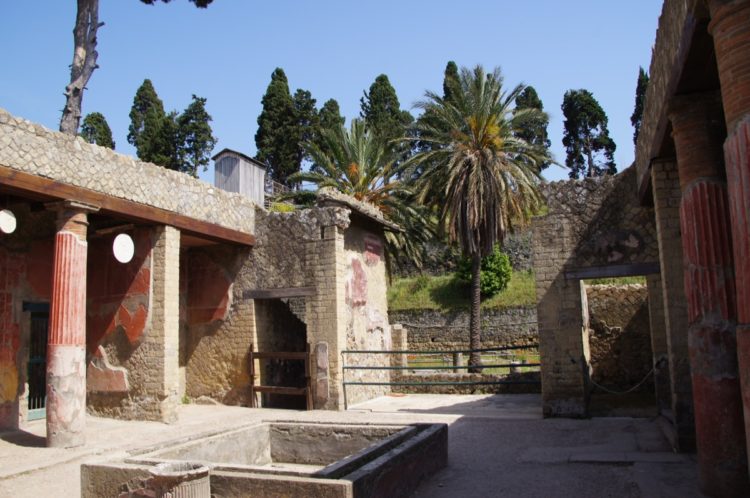 Pompeii's famous archeological site isn't the only Roman town that suffered the effects of the 79 A.D. eruption of Vesuvius, but that's where all the tour groups head. Herculaneum, much closer to Naples, is an exceptionally interesting alternative. More compact and manageable, the MAV (Virtual Archeological Museum) a short walk away has some illuminating animated exhibits that bring the Roman period to life in a way that just looking at ruins can't do.
Stay close by, not in, crowded destinations
The colorful fishing villages of Cinque Terre are a poster child for what happens when a destination's popularity far outstrips its capacity. Conveniently accessed by train, but also a popular day trip by coach from Florence, Cinque Terre's larger villages of Riomaggiore, Vernazza, and Monterosse can feel stifling at times. The only easy walk, between Riomaggiore and Manarola is not due to reopen until 2023, making the overcrowding worse on the Cinque Terre Express trains that connect all the villages. Staying overnight is definitely one way to restore a little exclusivity to your time here but hotels tend towards the smaller side and high room rates don't always reflect the level of facilities.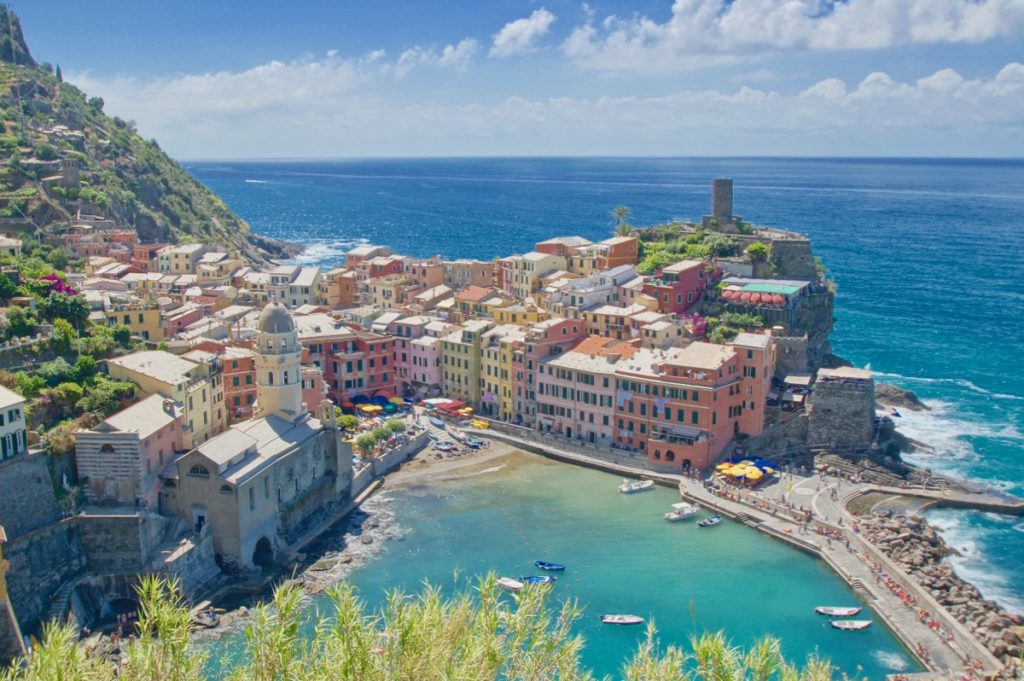 Far better to stay in Portovenere or Levanto and get an early start, stealing a jump on the day trippers coming from somewhere two-plus hours away. Our selection of enjoyable local experiences in the area makes for the perfect way to spend the bulk of the day when the villages are packed. Again you will find the dining options far better away from the crowds.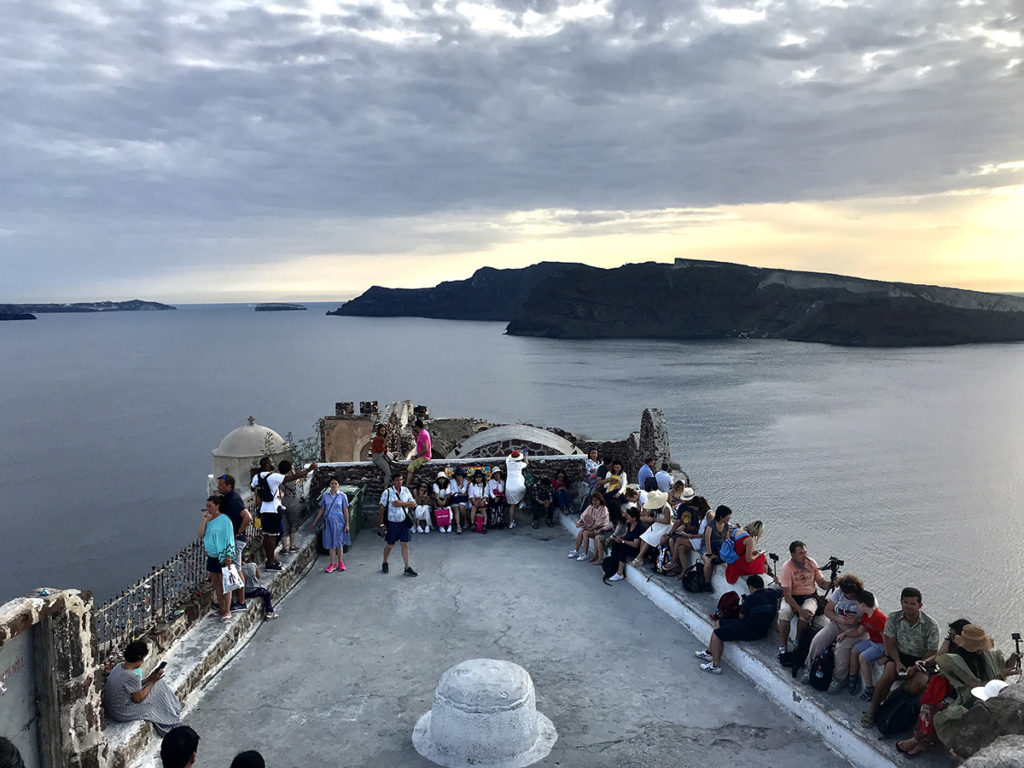 The world's most Instagrammable island – Santorini is definitely something you wouldn't want to miss. However, we must warn you that Oia's world-famous sunset and the luxurious private pool suites, do come with a price tag. For your travel budget to last you longer – we recommend that you stay on the nearby Cyclades islands of Paros or Naxos and just take a day trip to Santorini instead. You can still take some stunning shots of Santorini, while at the same time experiencing the authenticity, natural beauty, and genuine Greek hospitality for a much more affordable price.
Slow your roll
We get it, Europe's a long way from the US. When are you going to ever come back again? Surely the thing to do is pack in as many different countries as possible to tick them off the list? We disagree. Europe isn't an all-you-can-eat buffet and you don't need to put seafood and dessert on your plate at the same time. 
One of our most popular itineraries is still ten days in Prague, Vienna, and Budapest, but we have been adding far more depth and options to our map, filling in the gaps between the three capitals with smaller towns and countryside destinations.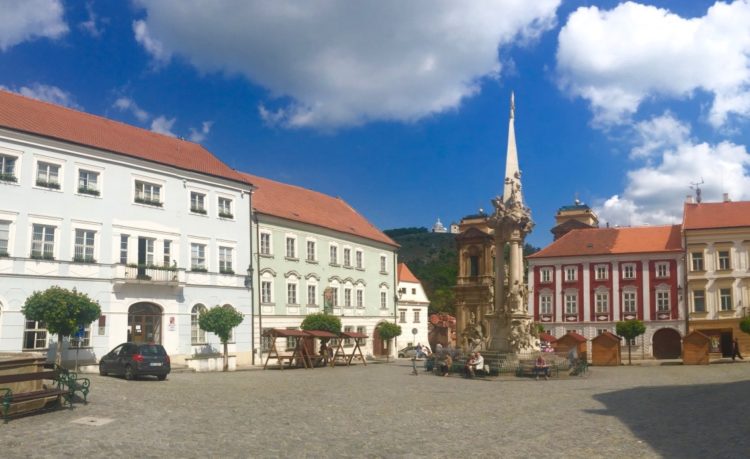 Instead of Prague Vienna and Budapest in one trip, break it up a little. Start in Prague, finish in Vienna, and leave Budapest for another trip. Go somewhere a little less hectic along the way. Česky Krumlov already mentioned is a great one or two-night stop to enjoy the real Bohemia. Second-city Brno is a practically tourist-free treat. Wine-centric Mikulov is an off-beaten path gem popular with Czechs.
Timing is everything
Mega cruise ships are an environmental disaster but they're also a big source of problems even when they aren't at sea. Dropping off eight thousand passengers at Gruz harbor in Dubrovnik, from where they are bussed to the Pile Gate, causes tremendous congestion at the city's entrance. The best approach by far is to plan your days ahead and if you can schedule up your time in the old city particularly when walking the walls to days when fewer cruise ships are scheduled to call.
Our local team in Dubrovnik practically know the schedule by heart and a big part of managing our guests' experience in the city comes down to working around the cruise ship calendar. If there are certain days that are busier than others our local staff will work around that and suggest out-of-city day trips to more peaceful spots.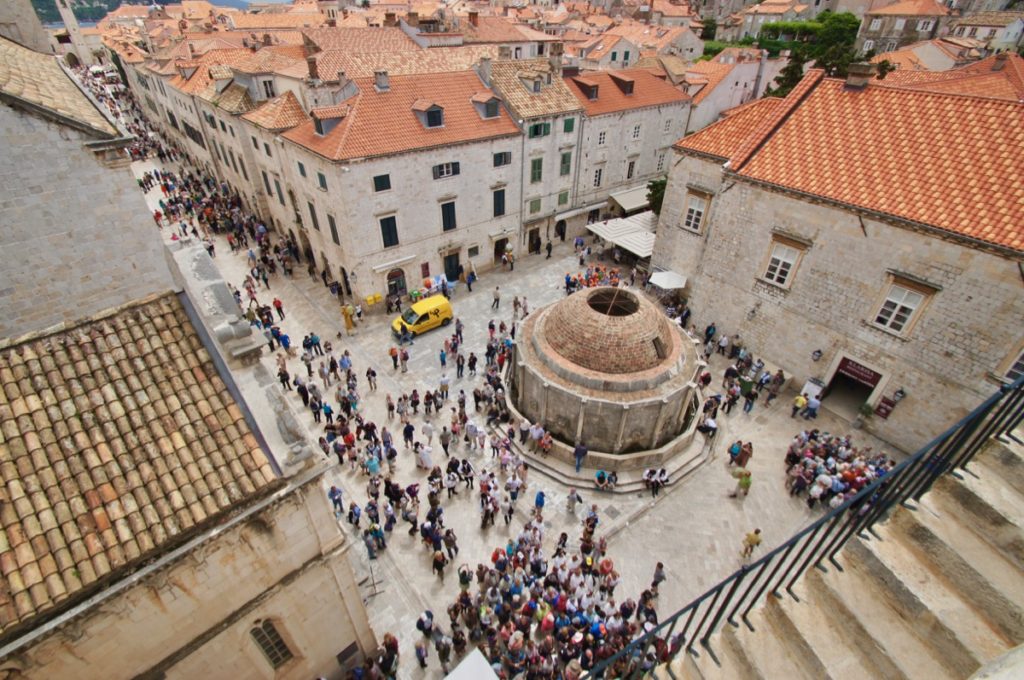 Oftentimes late afternoon and early evening are ideal times to schedule a walking tour in a city like Dubrovnik or Prague that's typically busy from 10 in the morning till mid afternoon. Most Prague city tours take place in the morning for example, but by having a private guide you get the flexibility to choose when your tour takes place. If you're an early bird, an early morning tour is an option too. The light's usually better for photos at these times too!

Accept that crowds are sometimes part of the process
You can get skip-the-line tickets for many attractions in Italy, but you might be surprised that there's a line for people with skip-the-line tickets. It's just shorter and quicker because you've already got a ticket. In some places, crowds are inevitable because there's only one Vatican, Trevi Fountain, Uffizi, or St Mark's Basilica and if the only time you're going to be there happens to involve a 30-minute line, sometimes you just have to accept it. You're in the same boat as every other human there who has just the same right to marvel at that sight as you do.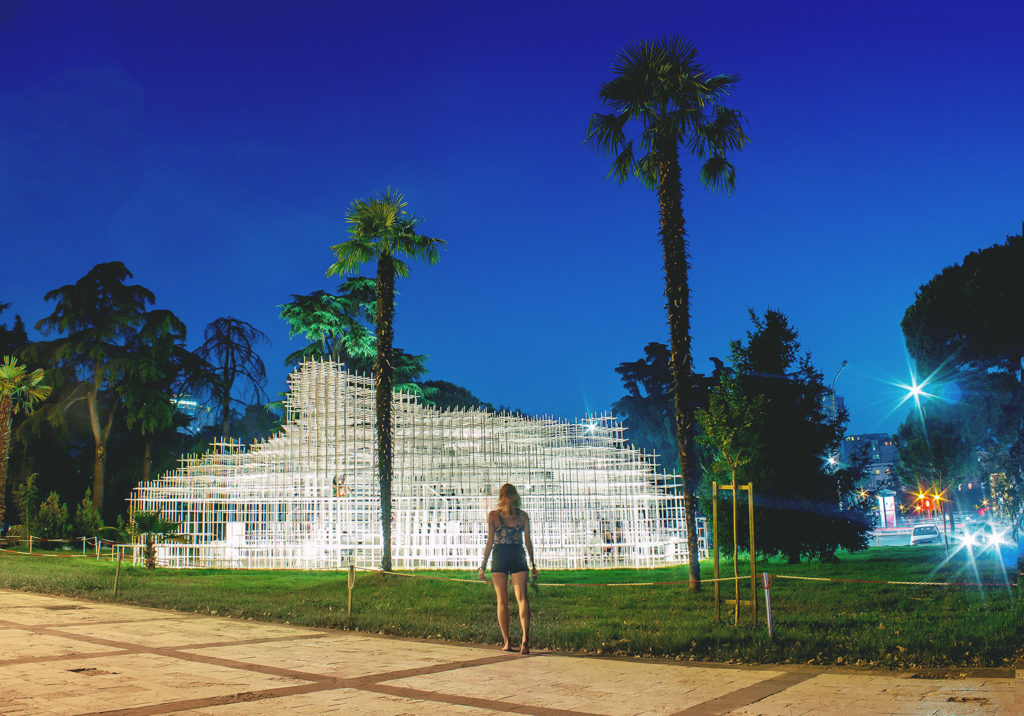 Head off the beaten path, for real
It's one thing skilfully dodging crowds but entirely another to go places you simply won't find any at all. We love adding destinations in parts of Europe (even parts of Italy) that aren't on most people's radar yet. Call it a pioneer spirit if you will. We think there are plenty of wonderful opportunities for truly authentic experiences and warm welcomes in countries like Albania, Bosnia-Herzegovina, Serbia, and Romania. Plus you get bragging rights as the first of your friends to go there. It's fun to be a trendsetter! And if you're in love with Italy, we know plenty of places that will vie for a spot on your 'I could retire here' list.
Towards a better travel experience
The airlines and airports have squeezed a lot of fun out of travel. We all endure a lot of hassle just to get on a plane. All the more reason to make the most of your time on vacation. We've dedicated ourselves to delivering the very best experience we can, by applying all our accumulated knowledge as a team. We look forward to bringing your next European adventure to life.

Charlie is head of marketing at JayWay Travel. A long-term Prague resident, his interests are cooking, eating out, cycling, skiing and of course, travel.