We recently arranged a hiking trip in Croatia for a group of 15 ladies from the Philadelphia Trail Club and we enjoyed reading their collective feedback so much we just had to share it on our blog.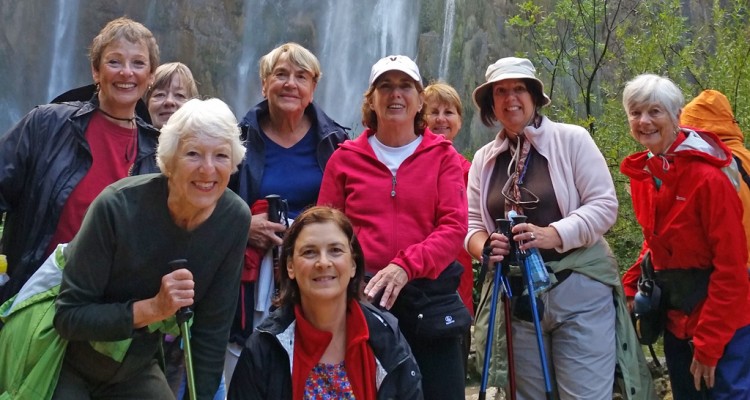 Jane, a member of the group and their travel agent said:
Thank you for an outstanding experience in Beautiful Croatia. A wonderful time was had by all 15 of us. I really enjoyed the variety – from the small towns to the larger cities, the varied hikes and hike leaders from the most difficult Mt. Srd to the picturesque Plitvice Lake National Park and everything in between. What spectacular views we had throughout. The length and difficulty of the hikes was just right., the skilled drivers and well spoken, knowledgeable guides who taught us so much of the history of the country. Plus the wonderful cuisine of the various regions. Lunches were well planned and varied. Great coordination – everything ran smoothly and efficiently."
Here are the comments from other members of the group:
"Thanks so much for a perfect trip. We loved every moment of it !
"Great trip! Everything was special"
"Thank you, Jane. Never would we have seen beautiful Croatia"
"Wow – This was such a gift to all of us. Thanks !"
"Fabuloso. Thank you, thank you"
"Had a wonderful time!"
"Thank you for a great trip"
"Thank you for a fantastic event"
"What wonderful memories. Thanks for planning such a fabulous trip"
"What a lifetime trip you planned for us. I am so happy I came."
"Thank you, thank you. I had the best time of my life!"
We look forward to welcoming the ladies again on their next trip to Europe.
Planning a trip to Croatia? We'd love to put together a Croatia travel package just for you. Get in touch to find out more!

Charlie is head of marketing at JayWay Travel. A long-term Prague resident, his interests are cooking, eating out, cycling, skiing and of course, travel.