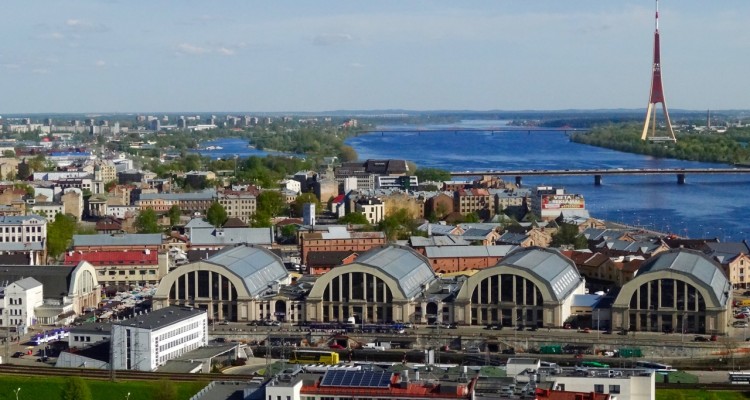 Any way you look at it, Riga Central Market is pretty unique. Whether you visit this vast market hall complex just outside Riga's UNESCO listed old town because it is one of the most significant 20th century buildings in all of Latvia, because the daily market here is a vibrant cultural hotspot, or because you just really want some fresh fruits, vegetables and cheese, it's not so important why you make your way here while you're in Riga. What's important is that you don't miss it.
A high-flying history
It's hard to pinpoint the exact start of the market, because there have been food sellers trying their luck here since the 16th century. The first official market stalls were built in 1863, but in the 1920s Riga Central Market got the facelift that today makes it one of the country's landmark works of architecture. Architect Pavils Dreijmanis and engineer S. Zitkovs won a competition with their design, which included recycled metal frames from World War I German Zeppelin hangars. While the final buildings used only certain parts of the hangars, the overall design of the market reflects this creative thinking.
The construction of all five pavilions, which made this the biggest architectural project in Europe at the time, took six years. The art deco structure includes a huge storage basement and an open-air porch. Over the years the market has also housed a horse stable, hundreds of aquariums, and a bird slaughterhouse.
While the market today isn't as grandiose as it was during its art deco heyday, it is impressive nonetheless.
What to see today
These days, Riga market is still one of Europe's largest marketplaces, and also one of its most popular, as up to 100,000 people shop here every day. Early morning is the best time of day if you want the freshest foods, and also to avoid the crowds. You'll find a little of everything here, from local specialties to foreign delicacies, arts and crafts. Each of the pavilions has its own focus, including fish, meat, vegetables, cheese, and more. There's also an outdoor portion of the market, and a night market.
Whether you're grabbing a meal on the go, getting some food to cook in your apartment, gathering supplies for a picnic, or just taking pictures, you don't want to miss Riga Central Market. But while you enjoy it, make sure to keep your wallet or pocketbook accounted for at all times!
Don't miss the neighborhood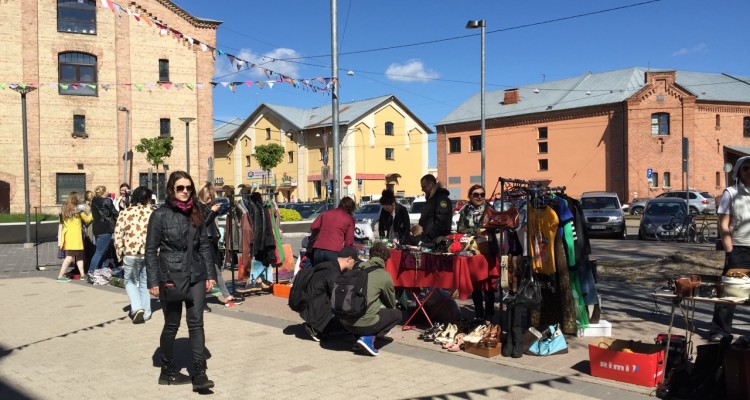 A visit to Riga Central Market isn't complete without a stop in the surrounding neighborhood, known locally as a "creative quarter." This vibrant locale, made up of renovated warehouses, is the home of an art gallery, a theater, a concert hall, and more. In the summer you can enjoy open-air film screenings, outdoor concerts, and the Riga Flea Market, which is perfect for anyone looking to pick up a unique souvenir.
As you can see from the photos, there's a little bit of everything at Riga Central Market. So bring a bag to carry your goodies and don't forget your camera, as there's photogenic fruit and vegetables — and locals — around every corner!
Planning a trip to Riga? We'd love to put together a Riga travel package just for you. Get in touch to find out more!

Stephan Delbos is an internationally published writer and editor. Born in the US, he has lived, worked and traveled in Europe for a decade. He's fond of oysters and arid martinis.