Salzburg's center is so beautifully preserved that sometimes it feels like a museum in itself. Of course there's nothing sleepy or over-formal about the city, but history remains present in vibrant ways in Salzburg today, from the imposing castle looming on the Festungsberg hill, to the quaint cobblestones of Old Town.
Besides the history you'll see on every street in Salzburg, there are numerous museums that provide new points of view on the local culture. Salzburg's best museums rival those of any other city in Europe. We've rounded up four of our favorites. Whether you're a history buff, a nature lover, a music fan or an artist, or even if you're just looking for fun and informative things to do in Salzburg, these museums will keep you busy, and might even teach you something.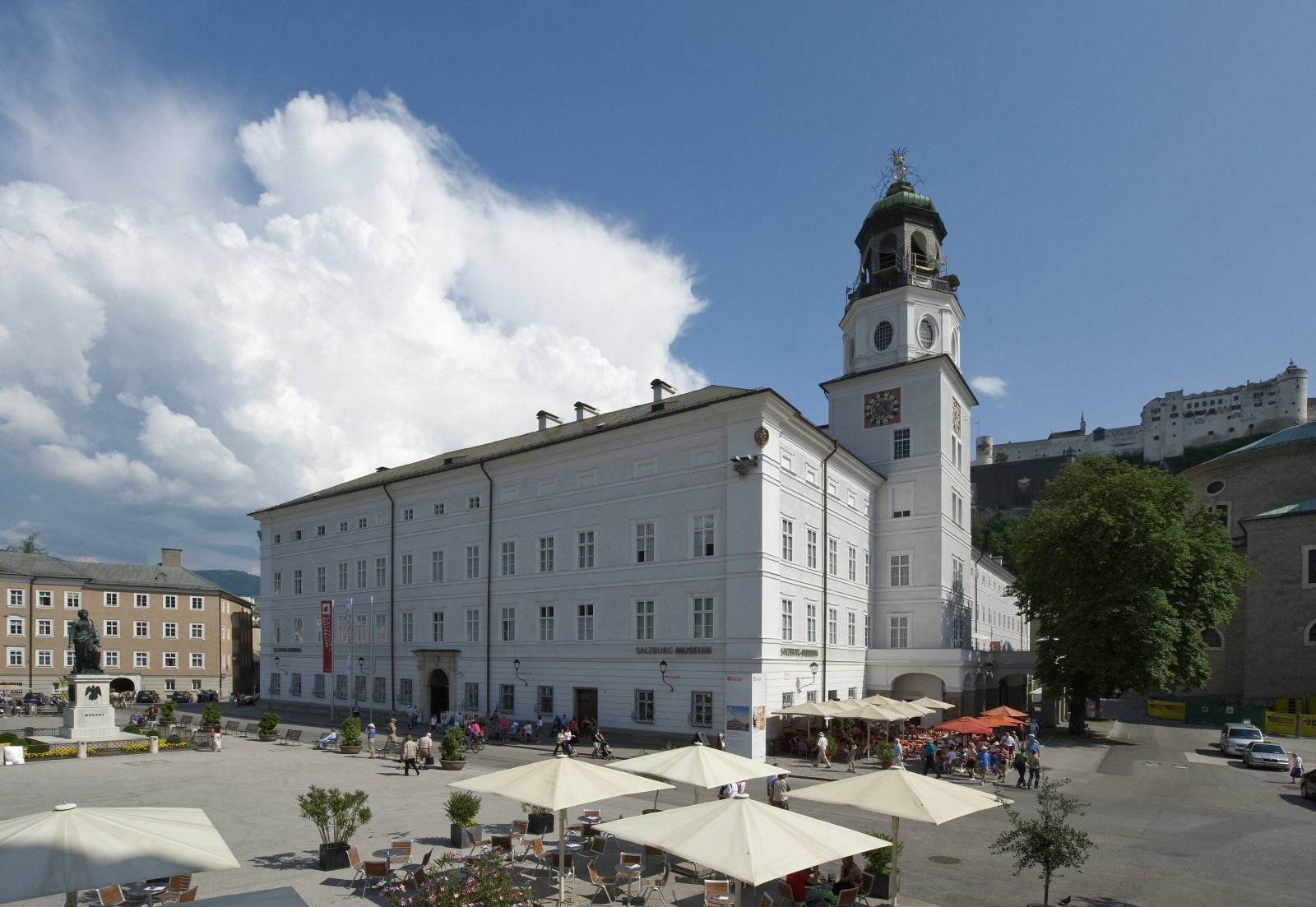 The Salzburg Museum
The Salzburg Museum moved to its current location on Mozart Square in 2007. After extensive renovations and the addition of multimedia installations, it's a great place to start your exploration of the city's history and culture.
The museum's central exhibition provides a complete overview of Salzburg's modern development. There's a sumptuous collection of medieval archeological artefacts in the Mirror Hall, which is just one of the building's gorgeous rooms. In the Panorama Passage, there are more archeological finds, as well as a painted Roman wall and an underground passage to the Panorama Museum, which is also worth a visit.
As you can imagine, the building itself is almost as impressive as the collection, including a lovely courtyard housing the Art Hall, which holds several art exhibits all year round.
Mozart's Residence
Music lovers will already know that Salzburg is the birthplace of Mozart, but even if you're not dedicated to classical music, visiting Mozart's Residence is a fun way to spend an afternoon. The composer's birthplace and residence are two separate buildings, as the family moved in 1773 while Wolfgang was just 17. The residence, known as Mozarts Wohnhaus, hosts a museum dedicated to Mozart's daily life. You'll find plenty here to admire, including exhibits on Mozart's music and the way of life in Salzburg in the 18th century. It's definitely the most unique way to learn more about how the composer lived.
During Mozart Week, the last week of June, the museum hosts concerts and other interesting events, so be sure to check the schedule to see what's on.
The Museum of Natural History and Technology
The aquarium at the Museum of Natural History and Technology is said to be one of the finest in Europe, and we'd tend to agree. This is definitely one of Salzburg's best museums, especially if you're traveling with children. There are 40 display pools with numerous species from around the world. The aquarium is certainly impressive and a lot of fun, especially on Mondays, when visitors can watch the feeding of the reef sharks. But there's more to explore here.
A reptile zoo, crystals, an exhibition on the human body, a dinosaur hall… this museum has a little bit of everything. You'll also find numerous interactive exhibits, so you can really get hands-on. Don't miss the space hall, with its fascinating model of the universe.
The Museum of Modern Art
Contemporary art lovers are in luck, as Salzburg's Museum of Modern Art is an important center for European art. One of the museum's two buildings overlooks the city on the cliffs of Mount Monchsberg. The picture-perfect view is its own work of art. In the center of town you'll find the Rupertinum, the museum's other building. Both locations are worth visiting.
There's an incredible diversity of art here and you'll find a wealth of engaging works. The museum hosts numerous exhibitions and events, so check the website before you go.
Planning a trip to Salzburg? We'd love to put together a Salzburg travel package just for you. Get in touch to find out more!

Stephan Delbos is an internationally published writer and editor. Born in the US, he has lived, worked and traveled in Europe for a decade. He's fond of oysters and arid martinis.