We often get asked what travel documents, such as visas, are needed for visitors. Below you'll find plenty of details, but to start, always bring a passport good for at least 90 days after you arrive. Border guards always assume you will stay for the maximum amount of time you're allowed in a country, which is generally three months. At the end of this article, we've listed different categories of countries and their visa requirements for Americans, Canadians, and Australians.

Jump to a section of this article
Visa-Free Travel in the EU
While we cover a large area, most of the countries we offer are EU members (and most of them are part of the Schengen Area), which makes things easy. If you have a US, Canadian or Australian passport, you can visit the EU without a visa for three months. You'll receive a passport stamp when you arrive, but if you're traveling through the Schengen Area, you're free to cross borders without worrying about checkpoints or stamps. If your passport has been issued for another country, we recommend checking with that country's embassy in the country that issued your passport, or with the interior ministry's website for any country you're visiting. All EU members are part of the Schengen Area save for Croatia, Romania, Bulgaria, and Cyprus, which are moving to that point but still have border controls with their EU neighbors. Thus, if you enter these countries, even from another EU member, you will still have to get your passport stamped.
Even if you're crossing a border within the Schengen Area for a day trip, keep your passport on you, as this is still legally required, and police occasionally stop vehicles to make sure all passengers have valid passports or visas. Starting in May 2023, if you visit a Schengen member, you will have to register with the new ETIAS system, the EU counterpart to the American ESTA. This requires registering online before your arrival and paying a €7 fee. Approval should be granted within minutes.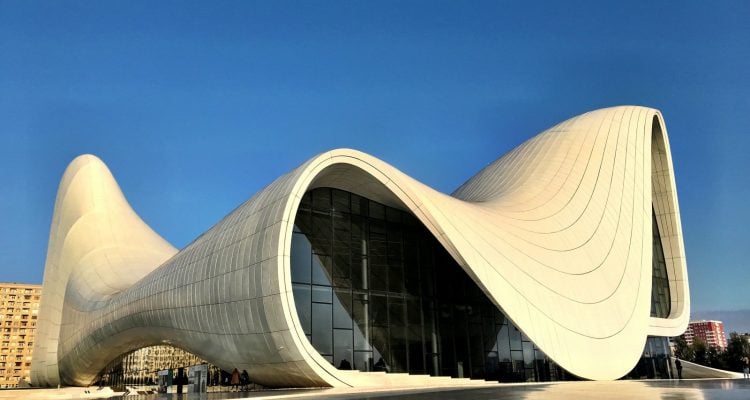 Countries requiring visas
Even if a European country isn't an EU member, it generally grants visa-free access to citizens of the US, Canada, and Australia. Indeed, the only European countries that require generally visas for citizens of these countries are Belarus, Azerbaijan, and Russia. Another exception is that Australians need to apply for an eVisa to visit Ukraine, at least 10 working days before their arrival while Canadians and Americans don't. Azerbaijan requires an eVisa, but this only takes a few minutes online and $23, and is generally granted within 24 hours, although people with Armenian names are often denied entry. Always be sure to use the official Azerbaijan government eVisa site, not one of the many that masquerade as the official site. You'll need to provide the details of the accommodation you'll be staying at in Azerbaijan.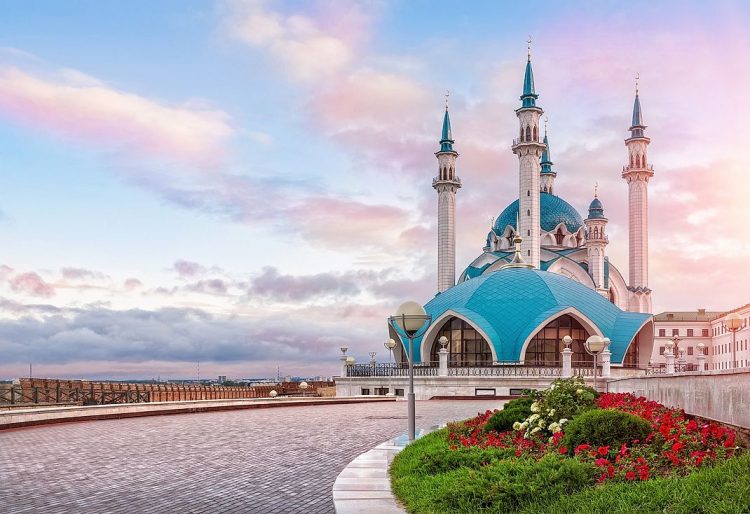 Russia
Visitors to Russia generally need a visa. Once a deposit has been paid on a trip and rooms are booked, we'll receive visa support materials from the hotel(s) where rooms are booked. We'll forward these to you, as well as contact information for a service that helps with visa paperwork, checks them for errors, and expedites the process, for a surprisingly small fee. As Russia has recently closed several of its consulates in the United States, this process can take longer than usual, so we recommend getting the ball rolling a soon as you've made your deposit and have the necessary supporting materials.
It is possible to spend 72 hours in Russia without a visa by taking a cruise/ferry from Helsinki via the Moby/St. Peter Line. Doing so involves follow a series of unusual restrictions. Passengers are required to sign up for a group tour of St. Petersburg upon their arrival, and are only allowed to stay at one of a short list of generally overpriced hotels in the city center. The cruise between Helsinki and St. Petersburg is overnight in either direction, so a three-day trip takes another two days, unlike the high-speed train that tourists usually take to get between Helsinki and St. Petersburg. The sea is also often rough during fall and winter, which can cause problems even for those not normally susceptible to seasickness. For this reason we advise against this way of visiting St Petersburg. The convenience of not needing a visa is outweighed by these other issues.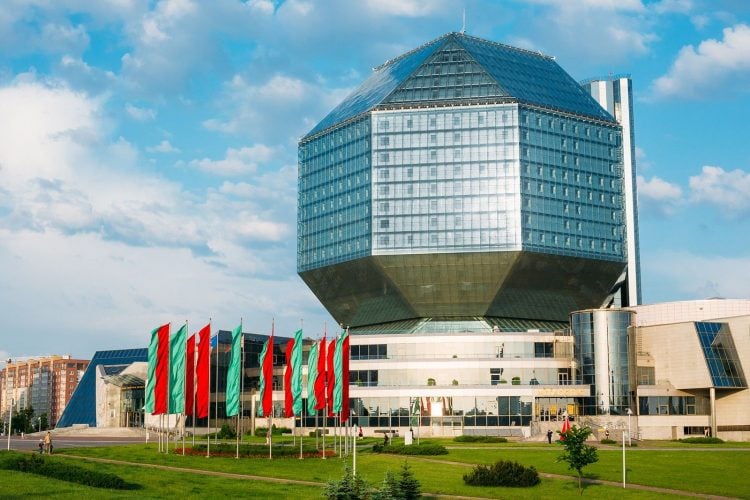 Belarus
As with Russia, while foreigners generally need a visa to visit Belarus, there is one exception: visitors who arrive via Minsk International Airport. Minsk's airport has few connections, and almost all of its flights are provided by national carrier Belavia, which is fortunately partners with KLM, Finnair, Air France, Etihad, and several other major airlines. Once you've landed, you need proof of at least €10,000 worth of medical insurance valid in Belarus, but this can be purchased for €1 per day at a desk before passport control, with dollars or euros, and proof of at least $24 worth of assets per day you plan to visit (a credit card will do). You'll then be able to travel in the country for 30 days, although if planning to stay for more than five business days, you must register with the interior ministry. Hotel staff will take care of this for you. Belarus and Russia are a "union state" thanks to vague, confusing agreements from the mid-90s that did little more than grant the two countries an open border, but this visa-free travel this does not let you travel in Russia, nor apply to people flying to Belarus from Russia.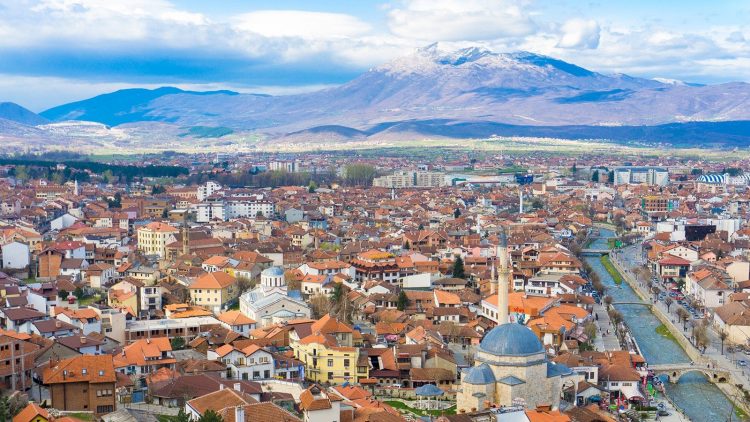 Kosovo
Americans, Canadians, and Australians can visit Kosovo without a visa. Indeed, there may be no other place on Earth where Americans are more welcome, thanks to the country's aid in ending fighting in the 1990s and its military presence. Getting into the country, though, can be tricky.
According to Serbian law, Kosovo is part of Serbia. If you enter Kosovo from another country, then try to enter Serbia, you will be refused entry, as you will have de jure entered Serbia without a Serbian entry stamp. Likewise, if you enter Kosovo from Serbia, you will not receive a Serbian exit stamp, and will have to return to Serbia, in order to legally exit that country (and thus legally return to Serbia in the future). This is not a problem for EU citizens, who can use their national ID card at the border, and thus avoid stamps. Travelers often enter Kosovo via Macedonia, then pass through Skopje to visit Serbia, but people occasionally take a brief detour through Montenegro to get from Kosovo to Serbia. If you enter Kosovo from Serbia, we recommend returning to Serbia afterwards, in order to get a Serbian exit stamp when you leave Serbia again.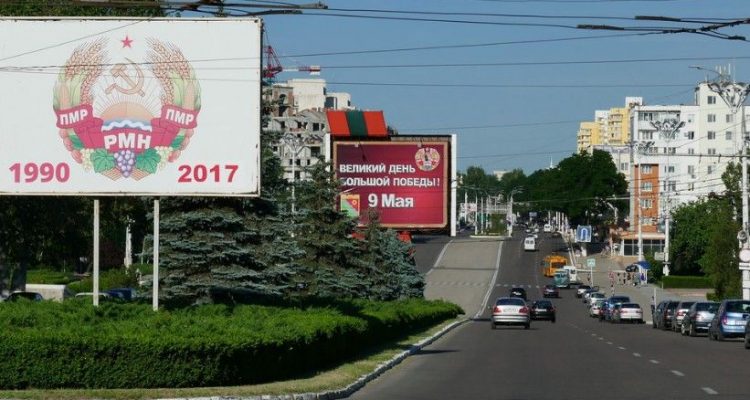 Unrecognized territories
OK so countries themselves are generally straightforward, but what about unrecognized states? Aside from tongue-in-cheek sovereign Uzupis, Vilnius' bohemian district, or Kosovo (recognized by over 100 countries, including the US), there are several unrecognized states in the area we cover. While we don't offer stays in Transnistria, a breakaway sliver of a state only recognized by other unrecognized states, we do offer it as a stop for those traveling between Odessa and Chisinau, or as a day trip from either of those two cities. Although this breakaway republic is isolated (it has no airports or ATMs so be sure to bring cash to convert), Americans, Canadians, and Australians can visit visa-free for 24 hours. Even though it's not officially a country, in our experience their border control officers will take a good long look at your passport, probably just to sow unease. Officially, the other states are territory occupied by Russian or Armenian forces, and their allies, and are financially, politically, legally, and geographically isolated (while legally part of Georgia, South Ossetia's sole border crossing is with Russia). These areas are generally difficult for westerners to visit, and we cannot cover them or offer aid there. Due to a trade embargo, we are also unable to offer tours of or services in, Crimea.
Appendix
Countries we cover that are visa-free for US/Canadian/Australian citizens: Albania, Armenia, Austria, Azerbaijan, Bosnia, Bulgaria, Croatia, the Czech Republic, Estonia, Finland, Georgia, Germany, Hungary, Italy, Kosovo, Latvia, Lithuania, Macedonia, Moldova, Montenegro, Poland, Romania, Serbia, Slovakia, Slovenia, and Ukraine.
Of these, Austria, the Czech Republic, Estonia, Finland, Germany, Hungary, Italy, Latvia, Lithuania, Poland, Slovakia, and Slovenia are in the Schengen Area and share open borders with each other.
Countries we cover that generally require a visa or eVisa: Russia, Belarus, and Azerbaijan. Ukraine for Australians.

Born and raised in Wisconsin, Kevin lived in Estonia and Finland for several years, traveling widely through Central and Eastern Europe, before settling down in Berlin. Having studied the cultures, histories, and economics of the countries along the Baltic Sea for his Master's degree, Kevin has the knowledge and experience to help you plan the perfect trip anywhere in the region, and also works as JayWay's main writer and editor.