Split's beaches may not draw crowds like Hvar and Brac, but they shouldn't be underestimated. Split's swimmable shores have excellent water quality, with the clarity and color that bring many to the Adriatic in the first place. We asked Antonija and Lidija, our Split locals to spill the beans on where they like to go for a dip.
As is generally the case in Croatia, all but two of Split's beaches are pebbly, though the pebbles are generally fine enough to be comfortable for even the most tender of feet. Generally shallow and sheltered, many of Split's beaches have a reputation for being family friendly. While amenities run the gamut, there are generally lifeguards, snacks, and some play structures on offer. Beaches generally are near free parking, although some are a scenic walk from Split's historic center. If you're looking to party or just celebrate the end of a memorable day, several beaches have beach bars that help make them party destinations once the sun is going down.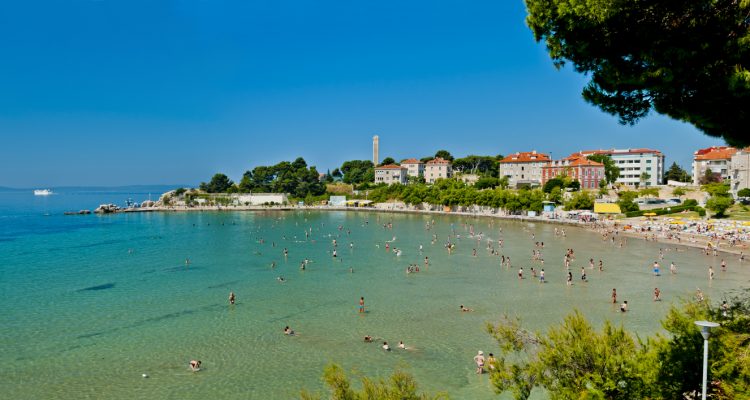 Bačvice
When people talk about Split's beaches, the first to come up is Bačvice, the most popular option, and one of the city's two sandy shores. Locals love it, but it's very shallow and can get crowded on hot afternoons, in part because it's the most central option. This small beach is located next to the five-star Hotel Park, and features the same excellent water quality as the area's other beaches. Bene also features plenty of amenities, from ample food options to an inflatable floating island, and plenty of watercraft for rent. In the evening, the beach becomes one of the centers of the city's nightlife, taking advantage of the sea's warm waters, several nightclubs and beach bars, and the spot's easy accessibility.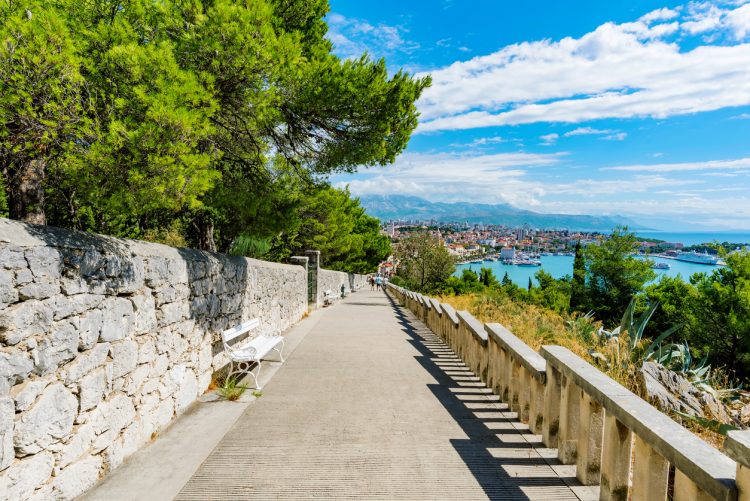 Marjan Hill
A short walk from Split's Old Town along the Riva promenade, Marjan Hill is a natural treat. We tend to recommend this area for people looking to stay active thanks to its hiking paths, running trails, and many scenic viewpoints and paths amidst its thick pine forest. The hill itself is a peninsula, and along its edge you'll find secluded beaches popular with the locals. Easily reached by foot, we also recommend renting a bike, and pedaling through the forest, then scouting out beaches until you find your own favorite.
Our local staff's favorite picks are the Bene, Kaštelet, and Kašjuni beaches. Bene is in an especially scenic area, shaded by forest. A good choice for especially hot days, you can also escape the heat by visiting a neighboring restaurant. If the weather is a bit cooler, take advantage of the nearby facilities for everything from tennis to water polo. This area is quiet (the nearest parking lot is a bit of a walk), but the lifeguards, snacks, kayak rental, and small playground draw some families.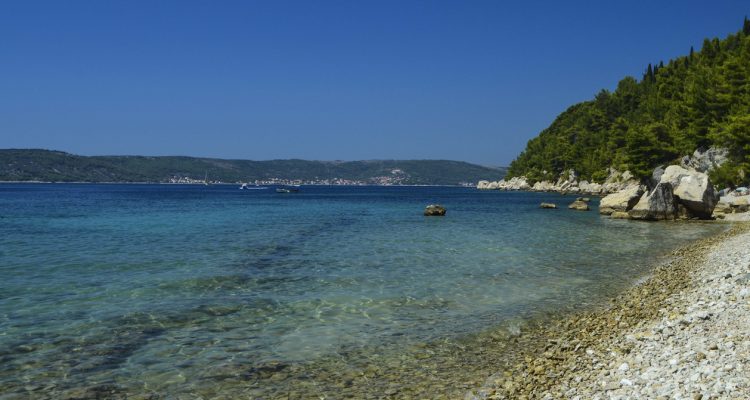 Kaštelet is also known as "Obojena Svjetlost," or "Colored Light," thanks to the beach bars that make it a popular location in the evening. Kašjuni is another scenic beach on Marjan, similar to Bene, but with free parking next door. Located on an idyllic bay a strip of trees along the beach's edge provides some shade. The beach has a section for dogs, and also features lifeguards, bathrooms, a beach bar, ice cream, and a shower, although there is no umbrella rental.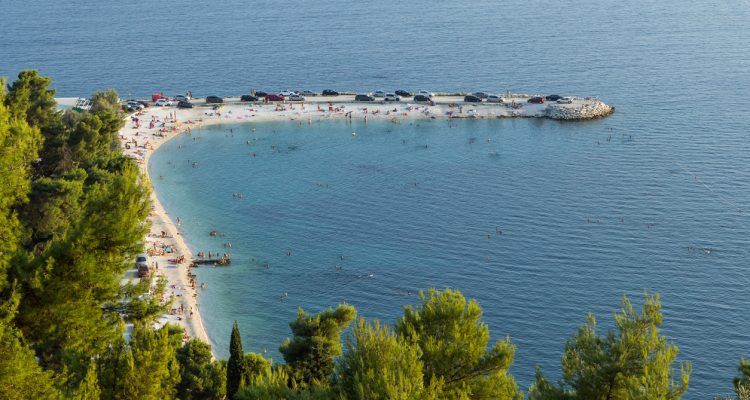 The Southeast Coast
Heading east from the center beyond Bačvice by foot (or rental car) there are plenty of small, pebbly beaches. Ovčice works well for kids, with its playground and trampoline, and nearby restaurants are a great way to escape the sun's rays at their height. Neighboring Firule is also family-friendly, with its shallow shore, although it lacks the lifeguards that most other beaches have. To the east lies Trstenik, which features bars and private VIP areas for those willing to spend a bit. Our final recommendation in this direction is Žnjan, the city's newest option. Although home to the city's other sandy section, most of Žnjan's near kilometer of beachfront is pebbly or rocky. This area has also begun to attract vacationing families, in part thanks to its ample free parking, even if it's located around eight kilometers from the city center.Žnjan occasionally hosts concerts for families. 
If you're planning to spend serious time on, and in, the water, we recommend heading to other points along the coast, especially the islands near Split. However, just because Split is a sizable port city doesn't mean you have to give up getting your feet wet. With the help of our local staff, we'll help you find the right beach, for a memorable day, or even just a refreshing dip.

Born and raised in Wisconsin, Kevin lived in Estonia and Finland for several years, traveling widely through Central and Eastern Europe, before settling down in Berlin. Having studied the cultures, histories, and economics of the countries along the Baltic Sea for his Master's degree, Kevin has the knowledge and experience to help you plan the perfect trip anywhere in the region, and also works as JayWay's main writer and editor.