Packing a fabulous meal or a bit of the turquoise sea into your bag probably won't fly. But you can bring home something from your Croatian vacation that will remind you of the warmth of the people and the country. Many of these souvenirs are place-dependent, so if something catches your eye, your heart, or your tastebuds while traveling, pick it up – you might not see it again. Here are our picks for the best Croatian souvenirs.
Jump to a section of this article
1. Necktie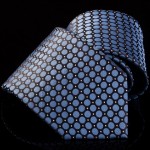 Croatian soldiers introduced the necktie to the world. Originally it was a scarf that was part of their uniform. During the Thirty Years' War, Croatian mercenaries charmed the French with their traditional, small, knotted neckties. Pick up a souvenir cravat from a Kravata Croata store, which can be found across the country.
2. Fountain pens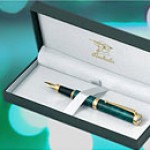 For something light and useful, pick up a couple fountain pens (penkala) in Zagreb. A pioneering early expat, a half-Polish, half-Dutch engineer was born in the town of Liptovsky Mikulas in present day Slovakia as Eduard Penkala. After studying in Dresden and Vienna he emigrated to Zagreb with his wife and family. Here he became a naturalized Croatian. To mark his devotion to his new homeland he took the Croatian name Slavoljub. He subsequently patented and started producing the first mechanical pencil in the world in 1906. In 1907 he made the first fountain pen. The Penkala brand of pens is the Croatian standard bearer and the very best place to acquire one is at Peroklinika on the main square in Zagreb.
3. Lavender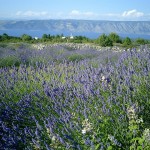 Croatia is one of the world's largest growers of lavender. The island of Hvar is the best place to buy products infused with this fragrance. Lavender blooms in June and July. If you visit Hvar in these months be prepared for sight and smell overload. Sachets of dried lavender flowers and lavender oil for your bath are the most common forms.
4. Lace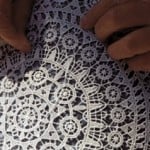 Lace is another easy-to-bring-home gift. It seems nearly every Croatian region has its own style. The finery from Lepoglav, north of Zagreb and that produced on the island of Pag (also renowned for its sheep cheese) are two of the more famous.
5. Baska tablets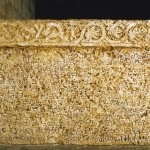 The Baska tablet is the oldest written example of the Croatian Glagolitic script. It dates back to around 1100. It came from St. Lucy's church in Jurandvor near Baska on the island Krk. Imitations can be bought to take home. Or see the real thing in the Croatian Academy of Arts and Sciences in Zagreb.
6. Vucedol doves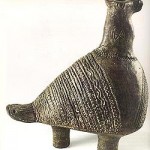 History buffs should be on the lookout for replica Vucedol doves. The dove is a strange shaped ceramic dish on three feet. It's the model of a ritual vessel believed to have been made between 2800 and 2500 BC. Researchers found it during a 1938 archaeological excavation in Vucedol. The dove is also pictured on the back of the 20 kuna Croatian banknote.
7. Miniature Kazun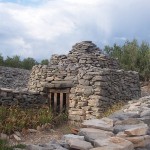 If you travel around Istria, you won't miss the unusual stone huts called Kazuns. These are small structures built with local flat stones. They were built to store food as well as give olive grove and vineyard workers a place to relax out of the elements. They are national monuments. A miniature one is a cute reminder of the gorgeous Istrian countryside.
8. Foodie treats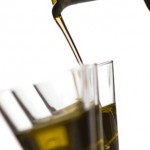 If you prefer to bring back a taste of Croatia, there are some delicious choices. Pear brandy, cherry liqueur from Zadar, Bermet wine, dried figs, Bajadera chocolate and olive oil, which is produced throughout the country (though Chiavalon, from Vodjnan close to Rovinj in Istria is rumored to be the best) are all great. If you're looking for the ultimate in personal foodie gifts, what better than a truffle you helped find?
Photos: 
Cravat courtesy of Kravata Croata. Fountain pen courtesy of the Zagreb Tourist Board. Lavender in Hvar courtesy of Patrice_Muc8 @Flickr. Lace from Pag courtesy of the Croatian National Tourism Board. Baska tablet courtesy of the Croatian National Tourism Board. Vucedol dove courtesy of the Republic of Croatia. Kazun hut courtesy of behind Milna @Flickr. Olive oil courtesy of the Croatian National Tourism Board.
  These might be the 8 best Croatian souvenirs, but there's so much more to do while visiting Croatia. If you'd like to plan a trip to the Adriatic,
just get in touch
! We'd be happy to tailor a travel itinerary to your interests. 

Jacy is a travel journalist who likes art, culture, design and architecture. When not in Prague, she's most likely wandering the streets of other European cities, checking out their neighborhoods, their art and their coffee.