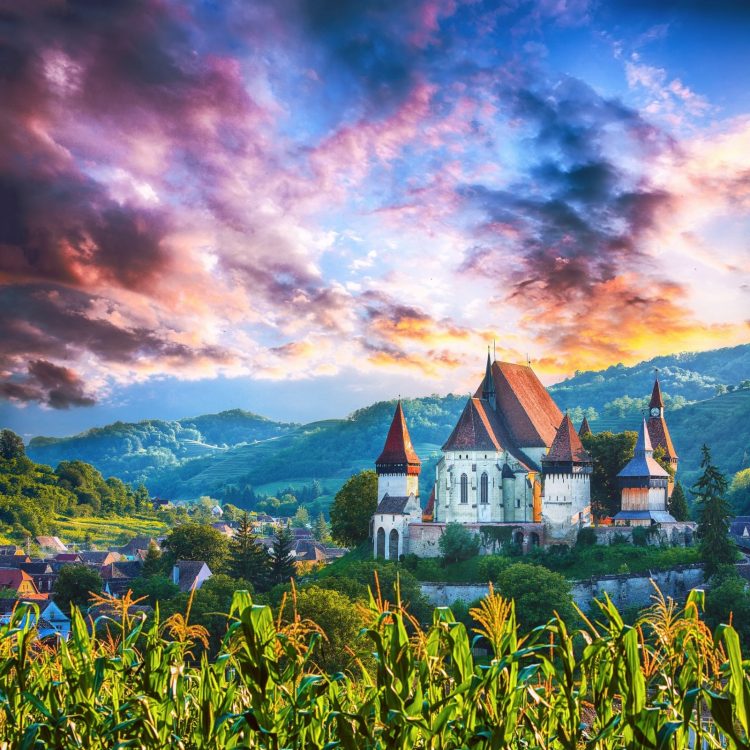 Ringed by mountains deep in Romania's heart, Transylvania is a scenic land of verdant hills, thick forests, and quaint villages. Transylvania has always been beautiful, but didn't used to be so peaceful. Beginning in the 12th century, Germans known as Transylvanian Saxons began to settle in Transylvania, welcomed by the King of Hungary with special privileges. In return, however, they were expected to defend themselves from Ottoman armies attacking from the south, and steppe nomads raiding from the northeast. The Saxon settlers, and their Hungarian neighbors (known as Szeklers) responded by building fortified churches to serve as the safe hearts of their communities. These churches became the symbols for religious devotion, and resistance against foreign armies. The most prosperous towns and villages built fully fortified churches, while smaller settlements merely built walls around their churches. Over time, many of these fortified churches became strongholds as formidable as any castle, with rows of walls, watchtowers, murder holes, supply caches, and quarters for villagers and soldiers.
Of the 300 fortified churches initially built throughout Transylvania, about 150 survive, seven of which are UNESCO World Heritage sites. While fortified churches can be found elsewhere, Transylvania has more than anywhere else, dating back to the 12th-16th centuries. As community symbols, the churches themselves became increasingly ornate over the centuries, their Romanesque or Gothic architecture gaining Baroque elements, with beautifully decorated interiors, and roofs topped with red tiles.
Many of the churches in this article are easily visited as part of a day trip, or as a stop on drives between Transylvania's most popular destinations: Brasov, Sibiu, Sighisoara, and Cluj. Visiting them, and their traditional villages where horses still pull carts and people congregate around wells, will take you back to medieval times. For hundreds of years, the Ottoman Empire tried to subjugate Transylvania, and the ten fortified churches below, seven of which are UNESCO-listed, helped locals resist and hold onto their beliefs and traditions.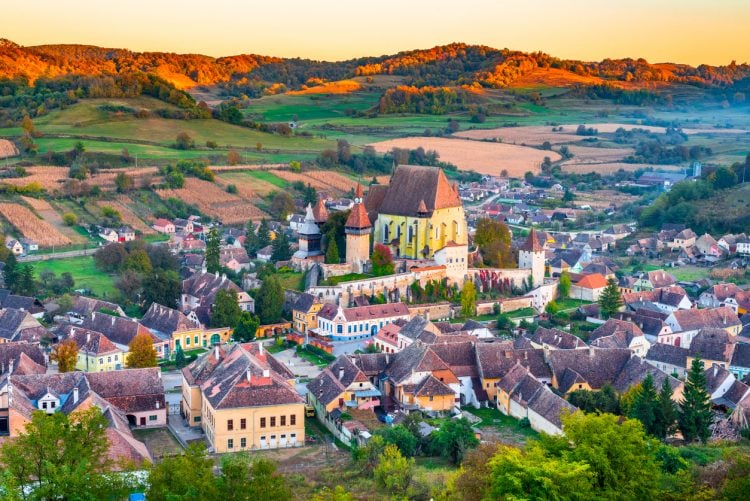 Jump to a section of this article
1. Biertan
Biertan's fortified church is easily one of the most beautiful Transylvanian Saxon structures, with its three rings of fortifications (and nine gate towers and bastions) ringing a tall Gothic church, overlooking the eponymous village. Although humble today, Biertan was once a market town, and its church the seat of the Saxon Lutheran Church for centuries. At the heart of this church lies the sacristy, where valuables were kept safe from thieves by an extraordinarily intricate lock. Composed of 19 separate locks turned by one key, this device took first prize at the 1900 Paris Exposition! Uniquely, Biertan has a "matrimonial prison" where couples that wished to divorce were locked up for two weeks (although they could leave early if they made up). During its three centuries of use, only one couple is said to have gone through with their divorce! This is a popular stop on private transfers between Sibiu and Sighisoara.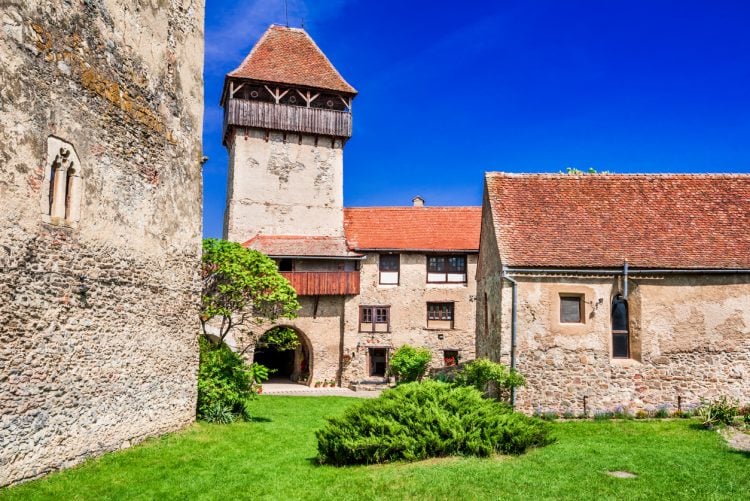 2. Calnic
Fortified churches always stand on a hill, so why does Calnic's citadel, on the road between Sibiu and Cluj, sit in a depression? Unlike its neighbors, this bastion began life as a count's residence, before being sold to Transylvanian Saxons. Impressive with its double walls and keep, Calnc's fortified church still lies below the neighboring hills. After gunpowder became widespread, the keep was made taller, so its defenders could fire over the walls at attackers. The fortified church served its purpose well, surviving even when the surrounding village was burned down in the 17th century.

3. Cisnadioara
Often visited as part of a popular day trip we offer from Sibiu, Cisnadioara's fortified church has crowned the top of the village's hill since the 13th century. Romania's oldest Romanesque church, this building is still protected by its walls. Visitors often take a detour to the nearby town of Cisnadie, home to a 12th century church later fortified to defend against Ottoman attacks. This church is well-preserved, and is a pretty sight, even if houses have been built in a partial circle around the church, using its original walls for themselves.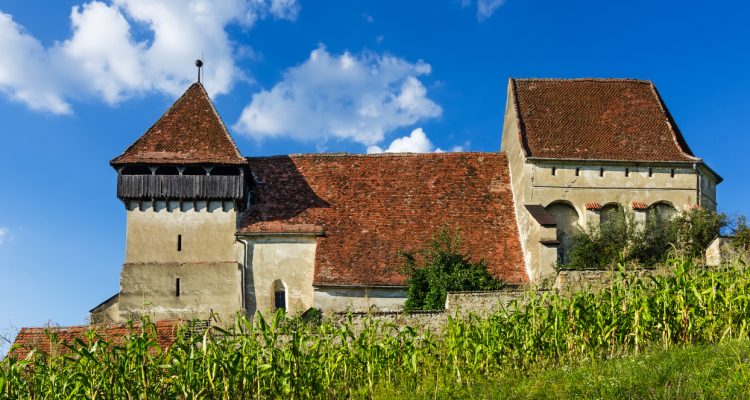 4. Copsa Mare
A scant four kilometers from its more illustrious sibling in Biertan, legends claim that Copsa Mare's fortified church was born of rivalry. Embarrassed by Biertan's rising fortunes and fortifications, Copsa Mare's villagers decided to build their own imposing fortified church. By the end of the 16th century, the structure was heavily fortified and enlarged, with its nave receiving firing holes, its bell tower gaining a wooden balcony for archers, and a wall encircling the entire complex. The interior was rebuilt in an airy Baroque style once the ceiling was raised.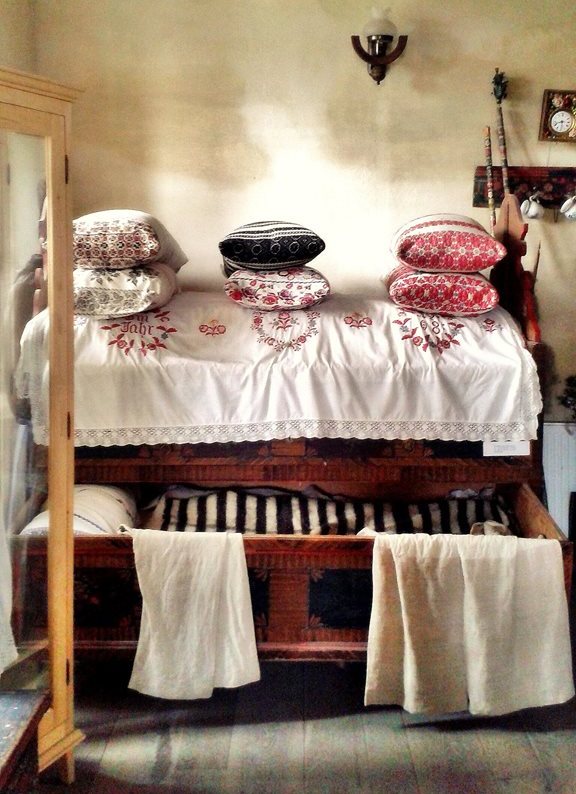 5. Darjiu
Not all of Transylvania's fortified churches were built by Transylvanian Saxons. Some of the most impressive fortifications belonged to Hungarian Szeklers, who still form Transylvania's largest minority, and Darjiu's fortified church is among them. Located near Sighisoara, this church was added to UNESCO's list of World Heritage Sites in part thanks to its 15th century paintings. Although damaged by 16th and 17th century Gothic renovations, observant visitors can make out, in the painting of Paul on the road to Damascus, the artist's self-portrait, with a declaration of love (in Latin) for a mysterious "beautiful girl." The church is also graced by murals depicting Saint Ladislaus, a chivalrous 11th century Hungarian king, rescuing a woman from a Cuman marauder from the steppes, a popular story in medieval Hungary. Take note of the panel where the woman returns the favor and saves the king!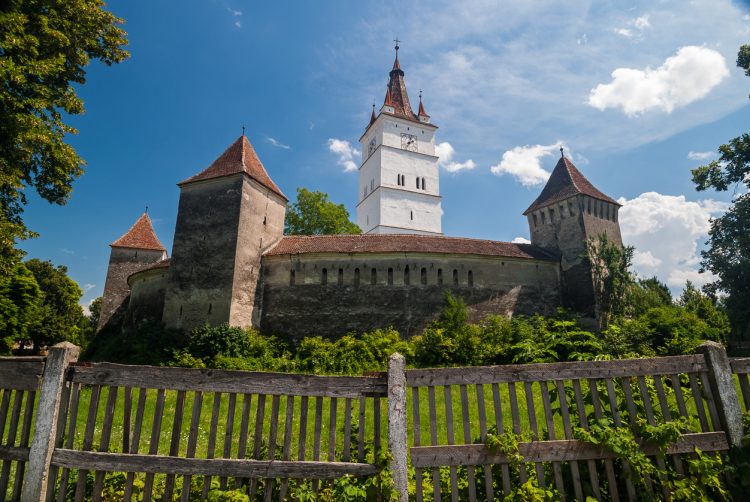 6. Harman
Ten kilometers from Brasov, Harman has a classic fortified church, with a tall tower and steep rooftop surrounded by a thick circular wall with seven towers, each topped with a steep triangle. The church also features two smaller walls and a park where the moat once stood. In the 13th century, this town, whose name translates to "Honey Mountain," became famous for its honey, bringing prosperity and jealous raiders. This fortified church has withstood attacks by Turks, Moldavians and Vlachs (today's Romanians), and even other Saxons, in addition to four floods, two fires, and five plagues. Whoever blessed the church on its consecration did something right!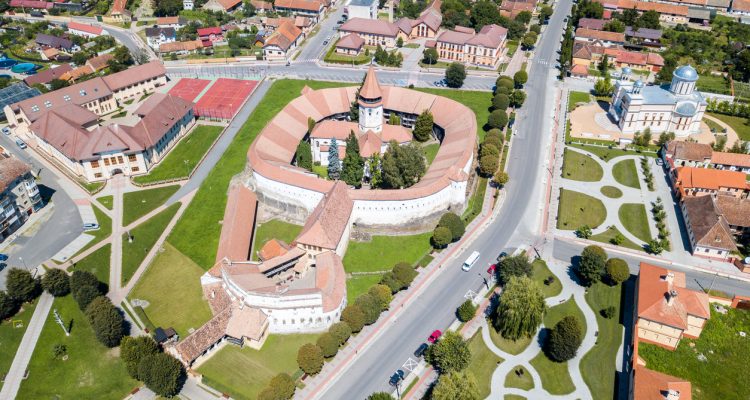 7. Prejmer
Close to Brasov and Harman, Prejmer is home to one of Eastern Europe's largest fortified churches, originally built by the Teutonic Knights. Often the first place attacked by armies coming through a nearby pass, the church has withstood over 50 attacks, from the Mongols to the Cossacks, and was only taken once, by Gabriel Bathory, the 17th century Prince of Transylvania. The church itself mixes the designs of Gothic German churches with older architecture from Jerusalem. The fortifications are extensive, with several layers of thick fortifications topped by towers, barbicans, and parapets. Beneath the drawbridges and bastions ran a secret tunnel for supplying food. The castle could shelter more than 1,600 villagers, housed within four stories of rooms that lay between the inner wall and church itself, a feature characteristic of the largest fortified churches. Restored to its full glory, be sure to visit if you find yourself in Brasov!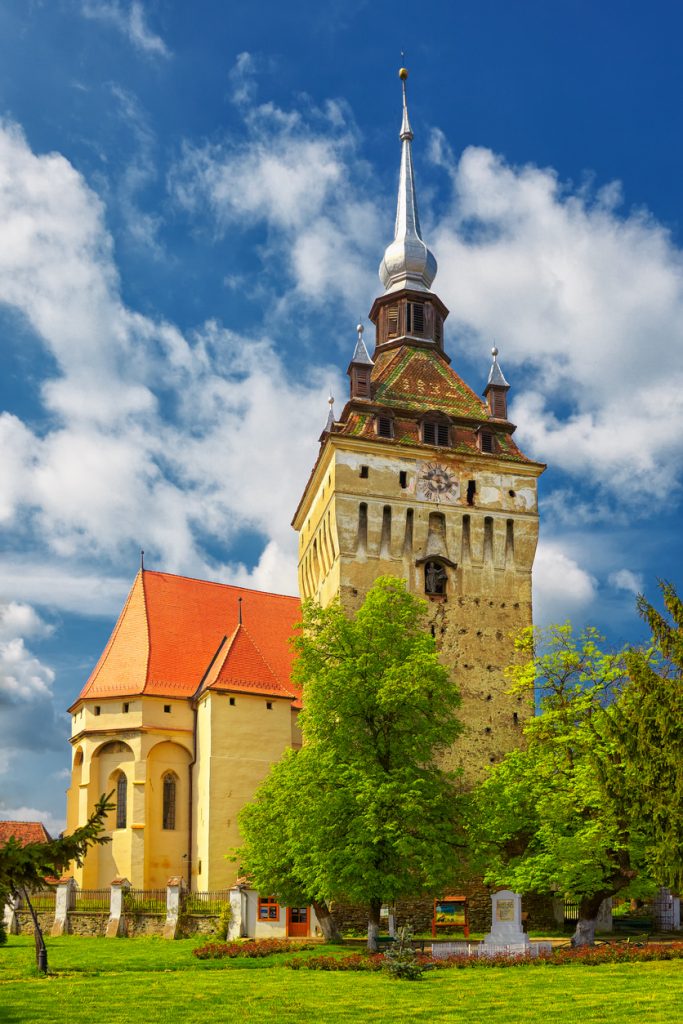 8. Saschiz
A popular day trip from Sighisoara alongside Viscri, Saschiz's fortified church has been reduced to the church itself, and a massive tower graced by decorative tiles. Britain's Prince Charles, who is fond of Transylvania, has led efforts to restore and protect this church. Although the village of Saschiz already had a fortress two kilometers away, its hilltop location was hard for locals to reach in a hurry, especially the elderly, so the church was fortified. The ruins of the older citadel still remain, and are worth a visit.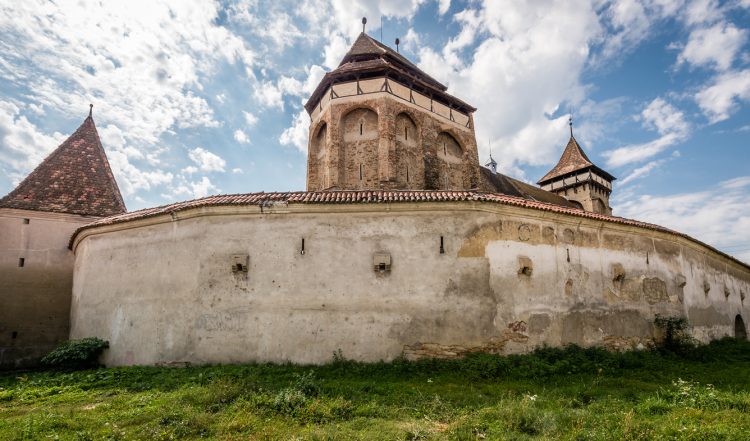 9. Valea Viilor
Located between Sibiu and Sighisoara, Valea Viilor's UNESCO-listed fortified church is an intimidating sight, with large fortified towers on either end. Uniquely, the church's choir features a well, to help those taking shelter in the church ride out sieges.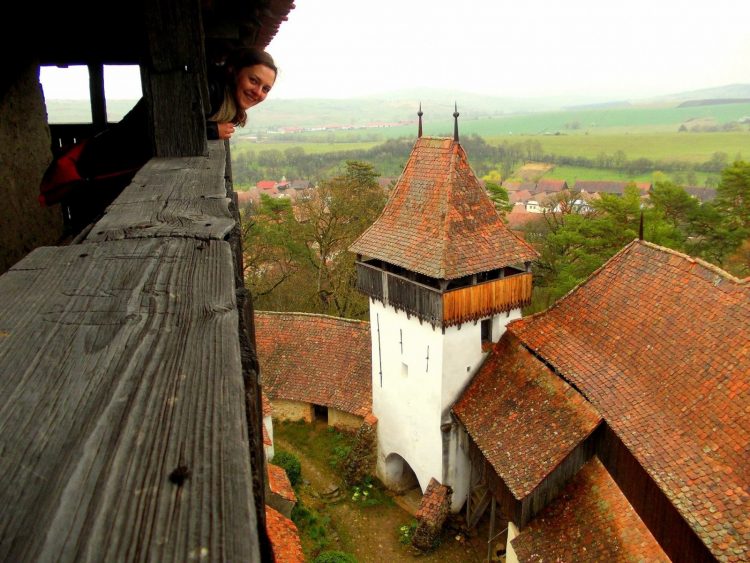 10. Viscri
Viscri is home both to a UNESCO-listed fortified church, and a guesthouse owned and restored by Prince Charles. Although the church was founded by Hungarians in 1100, it was fortified by German settlers, making it Transylvania's oldest fortified church. It is also one of the best preserved, thanks in part to help from the Prince of Wales. The village itself has many restored homes dating back over 300 years. The church tower was originally a count's keep, and of its six stories, the top two have battlements and embrasures for its defenders to fire from.
One of Europe's most underrated destinations, Romania has plenty of quiet, well-preserved spots that not only date back to medieval times, but have preserved much of its culture and traditions. Cosmopolitan Transylvania still retains much of the culture and many of the structures that its Germans, Hungarians, and Jews established over the centuries alongside their Romanian neighbors, especially their citadels. Embark on a journey to scenic Transylvania, and discover Romania's best fortified churches!

Born and raised in Wisconsin, Kevin lived in Estonia and Finland for several years, traveling widely through Central and Eastern Europe, before settling down in Berlin. Having studied the cultures, histories, and economics of the countries along the Baltic Sea for his Master's degree, Kevin has the knowledge and experience to help you plan the perfect trip anywhere in the region, and also works as JayWay's main writer and editor.