Last Updated Jan 26, 2023
Back in the early years of this century, ordering a vegetarian dinner in Prague would get you a plate of beige fried cheese and bland boiled potatoes at best, and chicken salad at worst. Those days are over, thanks to a handful of innovative restaurants who are keeping Prague on track with fresh dining trends. The city's restaurant scene is still meat-heavy, but there are plenty of places where you can enjoy vegetarian, vegan, and even raw cuisine. Here are some of our favorites.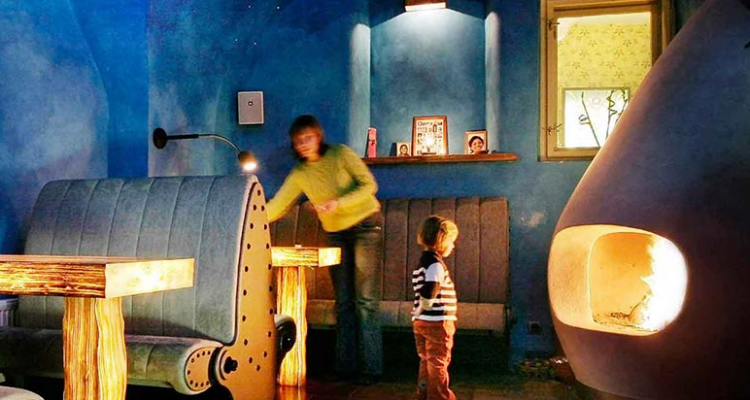 One of the atmospheric dining rooms at Lehka Hlava.
Vegetarian restaurants
Lehka Hlava is a stalwart of Prague's veggie scene a relaxed vibe and an engaging interior. The food is delicious, from Asian tofu stir-fry to goat cheese salad, and the design of the dining rooms, including one with twinkling stars on the ceiling, is reason enough to visit. There's also fresh juice, teas and organic beer and wine. Tucked into a quaint side street near the Charles Bridge, Lehka Hlava is often busy, so reservations are recommended. If you're in town on the first Sunday of the month, their brunch is well worth a visit. Many of Lehka Hlava's dishes are vegan.
Lehka Hlava's sister restaurant, Maitrea, is near Old Town Square. It's just as beautiful, with intricately carved wood throughout two floors, and the menu is equally eclectic, hearty and very good. There are fresh salads and vegetable dishes as well as soy, seitan, and tempeh options. Of particular interest is the vegetarian version of the Czech classic dish, svickova, featuring a plant-based alternative to the usual slice of beef.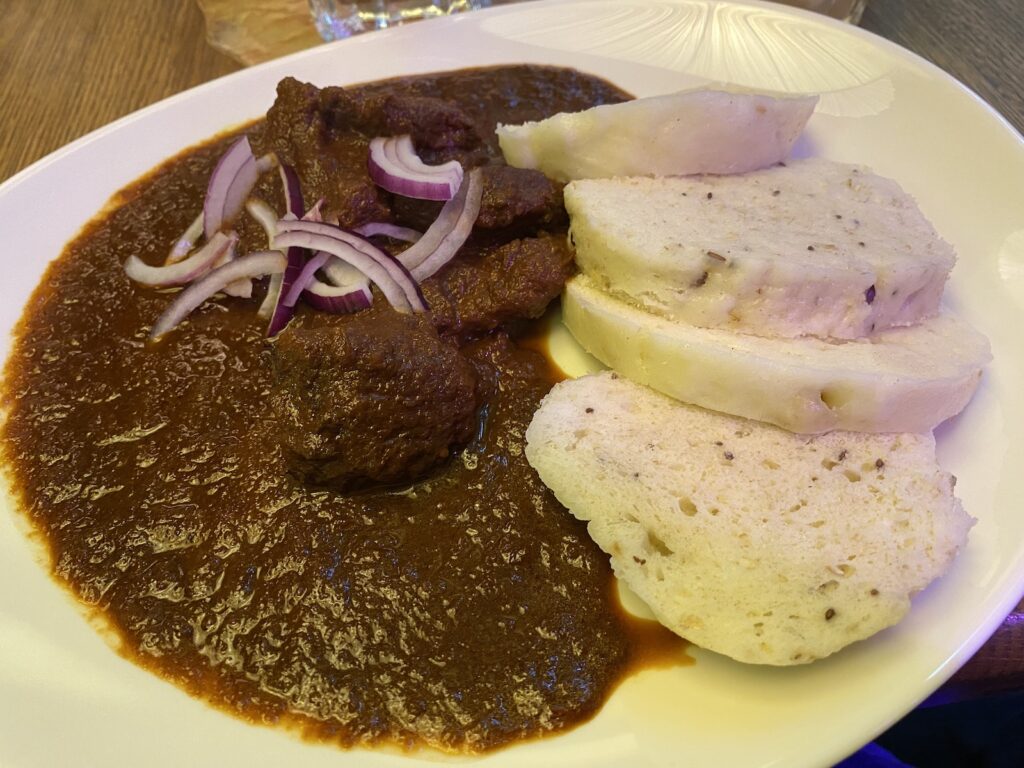 Not far from Florenc, Mlsna Kavka is another great option. It's a cozy non-smoking restaurant with great brunches and an eclectic menu of tasty vegetarian dishes from a Dutch chef. The restaurant is part of a charity that gives disandvantaged people employment and guidance. Walking just a few more blocks gets you to Vegan House, on Karlinske Namesti, heart of the gentrifying Karlin district,
The hip neighborhood of Vrsovice is not to be outdone, and Satsang is a chilled-out vegetarian-and-vegan pub serving microbrews, and offering a weekend brunch featuring vegan sausages.
Vegan options
All the places above have all have vegan-friendly dishes on their menu but there are also several vegan restaurants throughout the city, each with a style of its own. If a buffet sounds good, Country Life has two restaurants in the center and one at Dejvicka. There are spicier options too, as new branches of Beas Dhaba seem to be popping up every week, as do branches of Loving Hut.
Fast Food, but Plant-Based
Forky's (some sample dishes below) is taking Prague by storm with two branches, one in Old Town and the other just out of the center in trendy Letna. Started in Czech second-city Brno, this is fun fast food, and entirely plant based. Think burgers, shawarma, sushi, and 'super' bowls. They even have pre-packaged heat-at-home meals, handy if you're staying in an apartment (and have a microwave).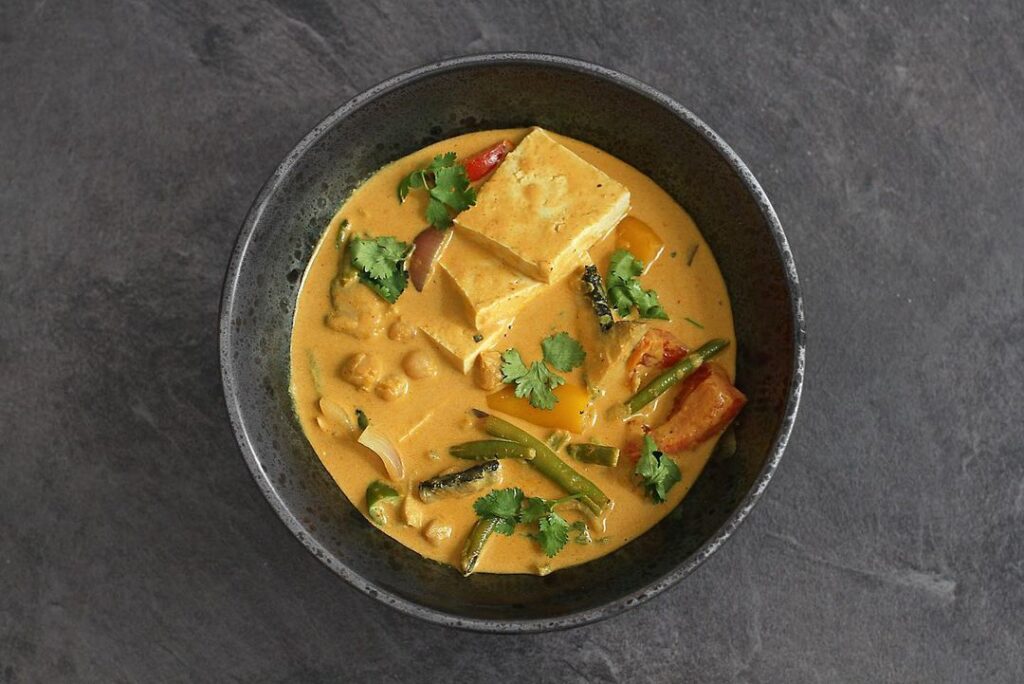 Vegans Can Brunch Too
You know a place is good when you've got to reserve for breakfast. Palo Verde is your go to place for a mimosa-fuelled brunch. The best part? They're open from 7:30 am every day!
Going raw
In the "gourmet passage" on Dlouha, MyRaw Café in the is an (unsurprisingly) gourmet version of raw food, with breakfast, lunch and dinner specialities. Add a vacuum-pot coffee, or a pineapple, lemongrass and mint juice to round off your deliciously healthy meal.
Mixing with Meat-Eaters?
The popular multi-vendor outdoor food court Manifesto Market has plenty of vegetarian and vegan-friendly options, alongside more than enough meat to keep your carnivorous companions happy.
Planning a trip to Prague? We'd love to put together a Prague-and-more travel package just for you. Get in touch to find out more!

Stephan Delbos is an internationally published writer and editor. Born in the US, he has lived, worked and traveled in Europe for a decade. He's fond of oysters and arid martinis.