Back in the early years of this century, ordering a vegetarian dinner in Prague would get you a plate of beige fried cheese and bland boiled potatoes at best, and chicken salad at worst. Those days are over, thanks to a handful of innovative restaurants who are keeping Prague on track with fresh dining trends. The city's restaurant scene is still meat-heavy, but there are plenty of places where you can enjoy vegetarian, vegan, and even raw cuisine. Here are some of our favorites.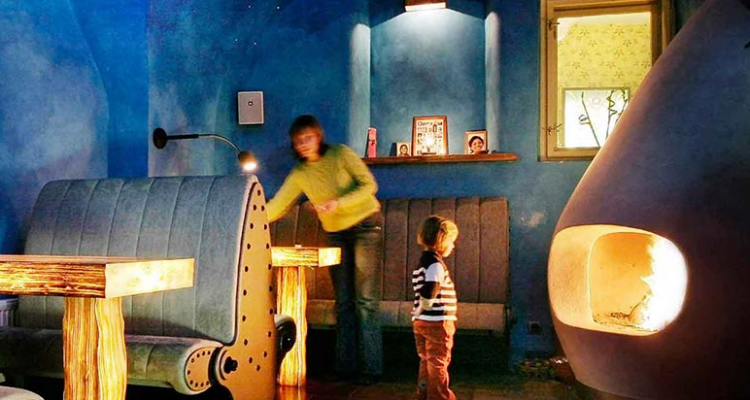 Vegetarian restaurants
Radost FX is kind of a legend among Prague vegetarian restaurants, as it's been in business for more than 20 years. Besides the hipster-chic dining room in the front, there's also a lounge and bar in back. Downstairs you'll find a popular club, with DJs spinning until the early hours. The menu is eclectic, tasty, fun and all vegetarian. Their homemade veggie burgers are some of the best in the city, with the Popeye Burger, made of spinach (of course!) topping the list.
Lehka Hlava has as much atmosphere as Radost FX, but the vibe is much more relaxed. The food is delicious, from Asian tofu stir-fry to goat cheese salad, and the design of the dining rooms, including one with twinkling stars on the ceiling, is reason enough to visit. There's also fresh juice, teas and organic beer and wine. Tucked into a quaint side street near the Charles Bridge, Lehka Hlava is often busy, so reservations are recommended. If you're in town on the first Sunday of the month, their brunch is well worth a visit.
Lehka Hlava's sister restaurant, Maitrea, is near Old Town Square. It's just as beautiful, with intricately carved wood throughout two floors, and the menu is equally eclectic, hearty and very good. There are fresh salads and vegetable dishes as well as soy, seitan, and tempeh options.
Not far from Florenc, Mlsna Kavka is another great option. It's a cozy non-smoking restaurant with great brunches and an eclectic menu of tasty vegetarian dishes from a Dutch chef. The restaurant is part of a charity that gives disandvantaged people employment and guidance.
From hearty veggie burgers to comforting soups, vegetarian sushi and everything in between, lunch or dinner at Estrella is always full of scrumptious surprises. While you're poring over the menu, enjoy a crisp local microbrew or a glass from their impressive wine list. "Estrella" is Spanish for "star," and this restaurant has quickly become one of the stars of vegetarian dining in Prague.
Vegan options
Radost FX, Lehka Hlava and Maitrea all have vegan-friendly dishes on their menu but there are also several vegan restaurants throughout the city, each with a style of its own. If a buffet sounds good, Country Life has two restaurants in the center and one at Dejvicka. There are spicier options too, as new branches of Beas Dhaba seem to be popping up every week, as do branches of Loving Hut.
One of the highlights of vegan dining in Prague is certainly Plevel, a rustic-chic eatery with surprisingly satisfying vegan specialities, great drinks and a comfy vibe. This is health food with soul. There are two Plevels, one in Vrsovice, and one in the Jindrisska passage of Wenceslas Square. The menu is packed with vegan takes on Czech classics, and seasonal recipes made with local ingredients. There's a selection of great cakes, and also excellent beer on tap!
Going raw
If you like to keep it raw you're in luck, because there's recently been a raw renaissance on Prague's dining scene. One tram stop from the main train station, at Husinecka, you'll find Secret of Raw, dishing up delightful raw food, from tacos to pizza. Closer to the center in the "gourmet passage" on Dlouha, MyRaw Café in the is a more gourmet version of raw food, with breakfast, lunch and dinner specialities. Add a vacuum-pot coffee, or a pineapple, lemongrass and mint juice to round off your deliciously healthy meal.
Planning a trip to Prague? We'd love to put together a Prague travel package just for you. Get in touch to find out more!

Stephan Delbos is an internationally published writer and editor. Born in the US, he has lived, worked and traveled in Europe for a decade. He's fond of oysters and arid martinis.