Vienna is a city of elegance, where a regal past meets the beautiful present. You'll find no shortage of things to do in Vienna, and when it's time to take a break from the concert halls and museums, there are also plenty of green spaces where you can relax and while away an afternoon.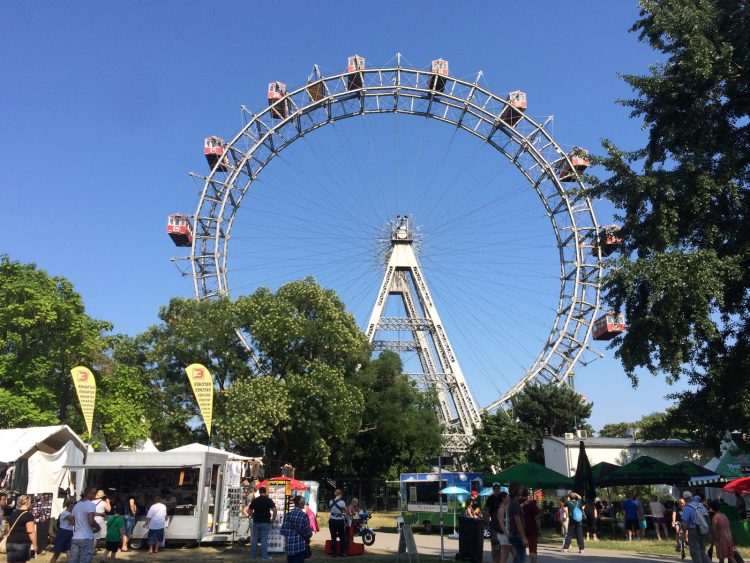 Jump to a section of this article
Prater Park: History, Culture and Fun
From green spaces to a beer garden and an iconic Ferris wheel, Prater Park has a little of everything. You'll probably notice the Ferris wheel first, and you might even recognize it from Orson Welles' famous film The Third Man. We highly recommend a ride on it, as you'll get amazing views over the park and the city beyond. But that's just one of more than 250 rides you can enjoy here.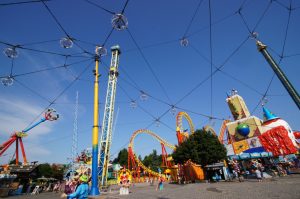 This is a place where you can spend an entire day because there's just so much to do. Apart from the Ferris wheel and the other rides, you can take a seat at the beer garden to enjoy a tasty sausage and some local brew. Madame Tussaud's wax museum is always fun, especially if you're traveling with children. And you can also have a great time just wandering around, enjoying the unique scenery. Hauptallee is the main path in the park, stretching 4.5 kilometers. But there are numerous trails that will take you through the trees, where you can have some peace and quiet.
The Viennese have been enjoying themselves in Prater Park since the 14th century. It's a place where history and nature come together in perfect harmony. Both tourists and locals love to take advantage of this wonderful park that's just outside the heart of the city.
Danube Park: Peace, Quiet and Pristine Beauty
Situated on an island between the Danube and the Old Danube, the aptly named Danube Park (Donaupark in German) is not only surrounded by water, it also features a scenic pond where you can spot birds, fish and other local wildlife. The park was designed in the 1960s in an effort to clean up the area, and we'd say the development has been very successful.
You'll find gorgeous natural scenery here, including an herb garden, a lily garden, a rose garden, and more. It's the perfect place to wander around, stopping to smell the roses, literally. But the most dominant feature of the park is the Danube Tower. Climb up to get an amazing 360-degree view of the city and don't forget to bring your camera.
If you're traveling with children, Danube Park is a must-see as there's also a skatepark, a petting zoo and a giant chessboard. The park hosts numerous cultural events throughout the year, most of which take place during the warmer months.
Danube Island: Vienna's Lungs
The 'Donauinsel', not to be confused with the Danube Park above, is a vast, 13 mile long island that is the favorite recreation destination for the Viennese. With paths for jogging, biking and skating, a climbing park, plenty of bathing areas with flat beaches and for the active traveler a water ski lift, there's plenty to do here. This isn't so much a beautiful park as it is a green space for the locals to get their exercise and is a big part of Vienna's ranking as one of the most liveable cities in the world. Hop on the U1 subway line to the Donauinsel station for direct access.
Burggarten: Imperial Grandeur
Once the private garden of emperor Franz Joseph, today it is a beautiful green space in the heart of the city with ornamental flower beds, statues and fountains, opened to the public since 1919, three years after the emperor's death. The big attraction here is the Mozart statue, pictured above.
Planning a trip to Vienna? We'd love to put together a Vienna travel package just for you. Get in touch to find out more!

Stephan Delbos is an internationally published writer and editor. Born in the US, he has lived, worked and traveled in Europe for a decade. He's fond of oysters and arid martinis.