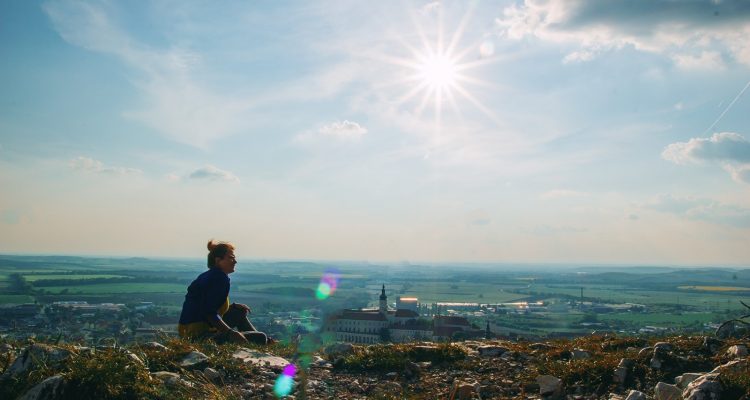 Czechs drink more beer per capita than any other nation on earth. So much so that you'd think they put it on their breakfast cereal. Alongside cars and crystal it's one the country's most significant exports too. So it's quite surprising that there's a chunk of the Czech Republic that doesn't hold with all this beer-drinking and is much happier sipping a locally produced wine.
That part of the country is Moravia, and more specifically the southern part of Moravia close to the border with Austria. There are two major centers of the wine industry here, Mikulov and Znojmo. Of the two Mikulov is definitely the more interesting. It's also the easiest to get to if you're looking for somewhere to detour between Prague and Vienna, with it adding less than 15 minutes driving time to a journey. It's a short distance from Brno too, so easily explored on a day trip from there.
Jump to a section of this article
Where is Mikulov?
Can I visit a winery?
The wine industry in Moravia (which is where the bulk of the Czech wine industry is located) is made up of a few medium-sized producers who buy grapes from farmers and a large number of very small wineries who grow their own grapes. Most have annual production figures of under twenty thousand bottles. As a result there aren't so many wineries open all day that you can visit, but there is a rotating program of open cellars. With the right planning, and patience (they usually only open later in the afternoon) you can visit one.
OK, so where can I taste the wines?
Much simpler is to visit one of the wine bars or restaurants in town owned by a winery or stocking a selection of the locally produced wines over lunch. Here are a few options:
Volarik Wine Bar
The Volarik winery produces a broad range and is one of the largest wineries in the region. You'll find dry, semi-dry and semi-sweet whites, rosés, white and rosé sparkling wines and even ice wines, Ice wines, which are dessert wines and quite expensive due to the production method also make a great gift or souvenir. No reds on the list but that's not the worst problem to have on a summer's day. Mikulov is famed as the sunniest place in the Czech Republic. You'll also be able to get a plate of nibbles to go with your wines.
Restaurant Marcel Ihnacak at Hotel Tanzberg
Mikulov has a rich Jewish tradition and the house that Hotel Tanzberg occupies was in the 16th century the home and workplace of the High Rabbi of Moravia and Silesia.. There's a traditional Jewish menu alongside a more conventional Czech gastro-pub type of menu. They serve wines from the Tanzberg winery as well as those from other local producers. A restored synagogue is right opposite the restaurant. Nowadays it houses an exhibition of the history of the Jewish community in Mikulov.
Templ
Situated in the former Jewish quarter in a renaissance era building, Templ's menu is a de facto guide to what's so interesting about eating out in the Czech Republic now. Using local and seasonal ingredients where possible, a little experimentation and some borrowed dishes, all at prices so reasonable you'll be checking the bill to make sure they didn't forget something. A solid selection of bottles from local wineries completes the picture.
Dobry Rocnik
More wine bar than anything else, Dobry Rocnik (A Good Year in Czech) is all about trying a drop of the local fermented grape juice. Accompaniments are limited to goat, cow and sheep cheeses, ham and olives. You'll also get a decent coffee and cake to finish.
But is there anything to see?
Any moderately sized town in the Czech Republic has a castle, fortress or chateau and Mikulov is no exception. Inexpensive tours of the chateau run throughout the day. The can't miss sights in the castle are the Giant Barrel and the baroque chateau library. The full tour runs less than $7.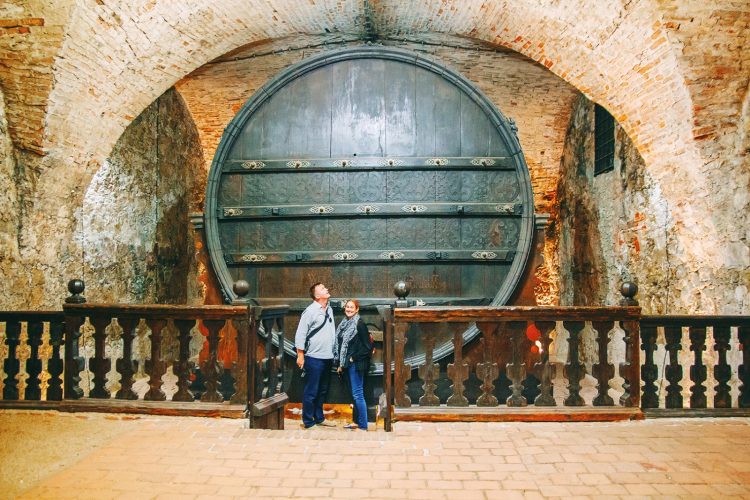 The center of town itself is easily walked in a few minutes, you'll find a few more restaurants and cafes, including one, Sojka a spol. which eschews the local wines in favor of those from neighboring Austria, just a few miles south.
If you're up for a short hike, the 15-20 minutes it takes to climb the Holy Mount on the edge of town rewards you with great views of the chateau only slightly marred by the grain silos in the distance. Svaty Kopecek, to use its Czech name, is so called because of the chapel that sits on the summit.
What about staying the night?
If you prefer to slow your travel down a little we can arrange for an overnight stay in one of several hotels and guesthouses in the town. Staying overnight gives you another chance to try some hearty Moravian food too!
Planning a trip to the Czech Republic? We'd love to put together a Czech travel package just for you. Get in touch to find out more!

Charlie is head of marketing at JayWay Travel. A long-term Prague resident, his interests are cooking, eating out, cycling, skiing and of course, travel.