Venice is a city of wonder, where something magical and unexpected seems to be hiding around every corner. But many visitors miss one of the most unique things to see here. Venice's San Michele Cemetery is located on the Island of San Michele, just a short vaporetto ride from the heart of the city. The final resting place of many important historical figures from around the world who had a special relationship with Venice, the San Michele Cemetery gives you a chance to see the floating city from a different point of view, literally, and to get in touch with its vibrant past. It ios easily reached by several vaporetto lines. The San Michele Cimitero stop is one stop from Fondamente Nove in the Cannareggio district
Here are some of the memorials to look out for when you visit.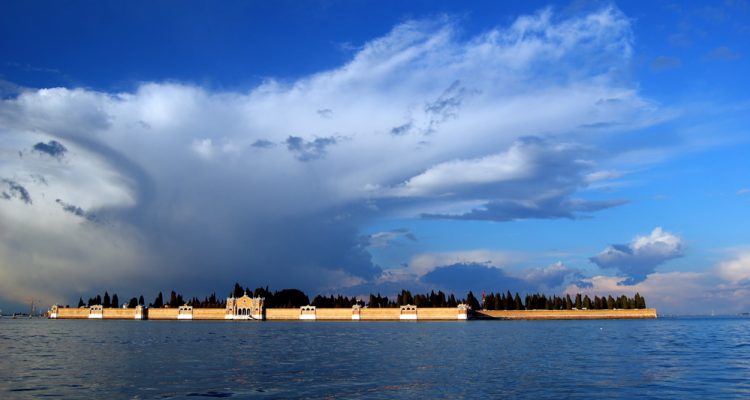 Princess Catherine Bagration  (1783-1857)
Princess Catherine Bagration was a Russian princess and legendary beauty as famous for her connections and wealth as her rebellious behavior. After breaking up with her husband, the princess traveled so freely throughout Europe that she came to be known as "the Wandering Countess."
Igor Stravinsky (1882-1971)
The great Russian composer Igor Stravinsky had a long love affair with Venice, the city where several of his works, including "The Rake's Progress," were performed for the first time.
Ezra Pound (1885-1972)
Ezra Pound was a famous, and famously controversial, American poet who lived in Venice and other parts of Italy for many years. A friend to the greatest literary figures of the century, including Ernest Hemingway and James Joyce, Pound immortalized Venice in his magnum opus The Cantos, which lovingly recreates scenes from the city's history.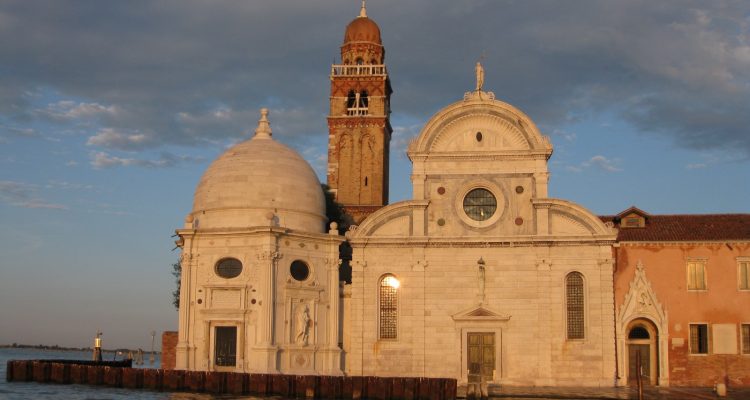 Helenio Herrera (1910-1997)
The football player and coach Helenio Herrera was best known for his La Liga titles with Atlético Madrid and Barcelona, and he also achieved worldwide success with Grande Inter, the Internazionale team, in the 1960s. He is considered one of the greatest coaches in the history of the sport and was the first coach to gain international renown.
Joseph Brodsky (1940-1996)
A Russian and American poet and essayist, Brodsky was awarded the Nobel Prize in Literature in 1987 and was appointed Poet Laureate of the United States in 1991. Expelled from the Soviet Union in 1972, Brodsky lived the rest of his life in the US, though he visited Venice many times and wrote about the city extensively.
We'd be happy to organize your trip to Venice's San Michele Cemetery and all of the floating city's other marvels. Please get in touch!

Stephan Delbos is an internationally published writer and editor. Born in the US, he has lived, worked and traveled in Europe for a decade. He's fond of oysters and arid martinis.