Central Europe is a treasure trove for history buffs. From the Berlin Wall to the marvellous architecture of Prague, there is certainly no shortage of fascinating historic sites in the region. But for those who are specifically interested in World War II, the Wolf's Lair, located in Ketrzyn, Poland, is especially alluring. Hitler's first military base on the Eastern Front, this is the place where the dictator spent most of the final years of the war. Left in decline during communism, it has recently been revived as a tourist attraction. Here's a little more about The Wolf's Lair and why it makes the perfect day trip from Gdansk or Warsaw.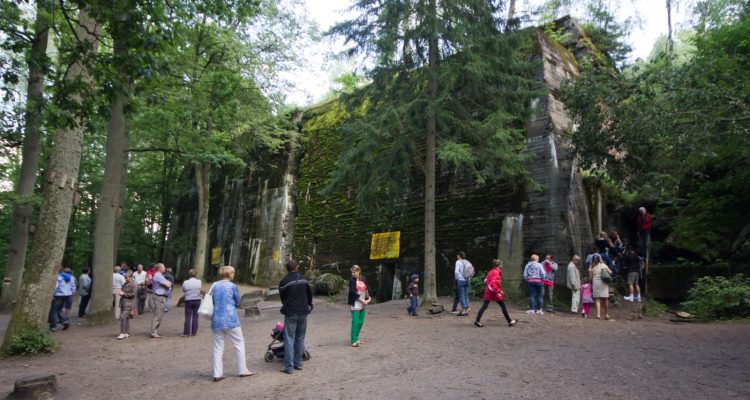 History of a hideout 
During World War II, Hitler ordered the construction of numerous heavily fortified hideouts around Europe. The Wolf's Lair was the first, built for the invasion of the Soviet Union in 1941. Surrounded by several miles of forest, the bunker complex was also protected by numerous levels of armed security.
Hitler spent a total of 800 days in the Wolf's Lair between 1941 and 1944. His leaving was in part due to the famous—and nearly successful—assassination attempt that took place in 1944 at the behest of some of his most trusted men. The Tom Cruise pic Valkyrie dramatized the event. In 1945 the bunker was abandoned and partially destroyed during the Nazi retreat from advancing Soviet forces.
How to get there
The Wolf's Lair is about 3.5 hours from both Gdansk and Warsaw, and we can arrange a full-day trip from either city, or transfers to get you there and back, should you not want to self-drive. From Warsaw it's due north, and from Gdansk you'll drive to the southeast. If you'd like to stay overnight there are numerous hotels in the area and of course the bunker is located deep in the woods, so there are plenty of opportunities for hiking and admiring nature while you're there.
We can help you organize your vacation to Gdansk and Warsaw, as well as numerous other destinations throughout Central and Eastern Europe and the Baltics. Please get in touch to learn more!

Stephan Delbos is an internationally published writer and editor. Born in the US, he has lived, worked and traveled in Europe for a decade. He's fond of oysters and arid martinis.