What do you know about Vilnius, the capital of Lithuania? Maybe you've seen photos of the beautiful architecture in its UNESCO-listed Old Town. Maybe you know something about its famous Jewish heritage or its role in World War II. But did you know that the city has a thriving culinary scene? Restaurants in Vilnius offer just about everything, from big meat platters to fresh salads. We hate it when our guests go hungry, so we've put together this guide to dining in Vilnius. Bring your appetite!
Jump to a section of this article
Where to Begin: Vilnius Open Kitchen
If you're in Vilnius during the summer and you're looking to sample a lot of delicious food in one place, you'll definitely want to start with
Open Kitchen
. Every Friday during the summer, this is a gathering of local chefs and food trucks in a delightful location called Tymo Turgus, an outdoor market. You can take your pick from an amazing array of cuisines, sampling everything from pho to burritos. Grab some tasty food and drinks, then sit down on one of the lounge chairs. It's the perfect way to while away a summer afternoon.
Where else to eat in Vilnius
The options are endless. While you're visiting Vilnius you'll find more than enough to tempt you. It doesn't matter what meal you're looking for or what kind of cuisine. There's something in this city for everyone.
Get a great breakfast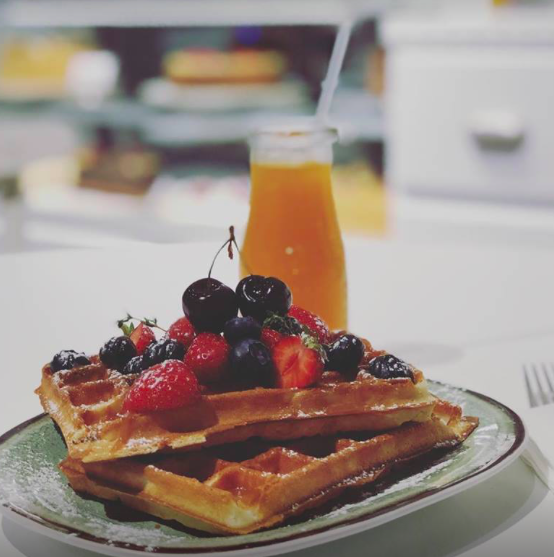 Breakfast is the most important meal of the day, especially when you're packing in hours of sightseeing. There are plenty of restaurants in Vilnius that offer great breakfasts.
Pinavija Cafe & Bakery
The idea of a vegetarian bakery might sound strange to some, but this little bakery comes highly recommended. They're got an incredible selection of sweet and savoury pastries to choose from. Try to get a seat outside to do some people-watching. The homemade lemonades and milkshakes are great, and the pistachio cheesecake is another highlight.
Expressive Coffee & Gourmets
This is a classic local cafe with great breakfast options alongside their coffee and juices. Expressive Coffee is also known for their friendly service so this might be a place you go back to.
If you're looking for a more classic American breakfast, like omelettes and toast, try Stebuklai. It's a bar and grill but they're open for breakfast and have a lovely variety of tasty dishes to choose from.
Linger over lunch
Lithuanian food is delicious, but if you're dining in Vilnius when the weather is warm, you might want something a little lighter for lunch.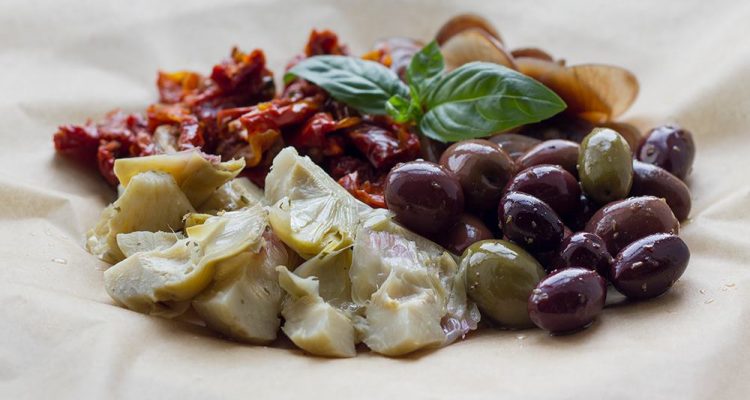 Kitchen
Kitchen is a popular Vilnius restaurant that offers modern dishes in a lively style made from locally sourced ingredients. You'll find it in a beautiful building in the center of Old Town.
Bistro 18
This cute little bistro in Old Town is something of a hidden gem. They have daily lunch specials that will not disappoint. Think tuna steak and fresh, heaping salads.
If you're looking for a little elegance in the afternoon, couple of our hotel partners, the Kempinski Hotel and the Shakespeare Hotel offer a full British afternoon tea. You can unwind and take a break from tromping the city streets as you refresh with tea, sandwiches and pastries.
Dive into dinner
If you've been putting off trying real Lithuanian food, then dinner is the perfect time for it.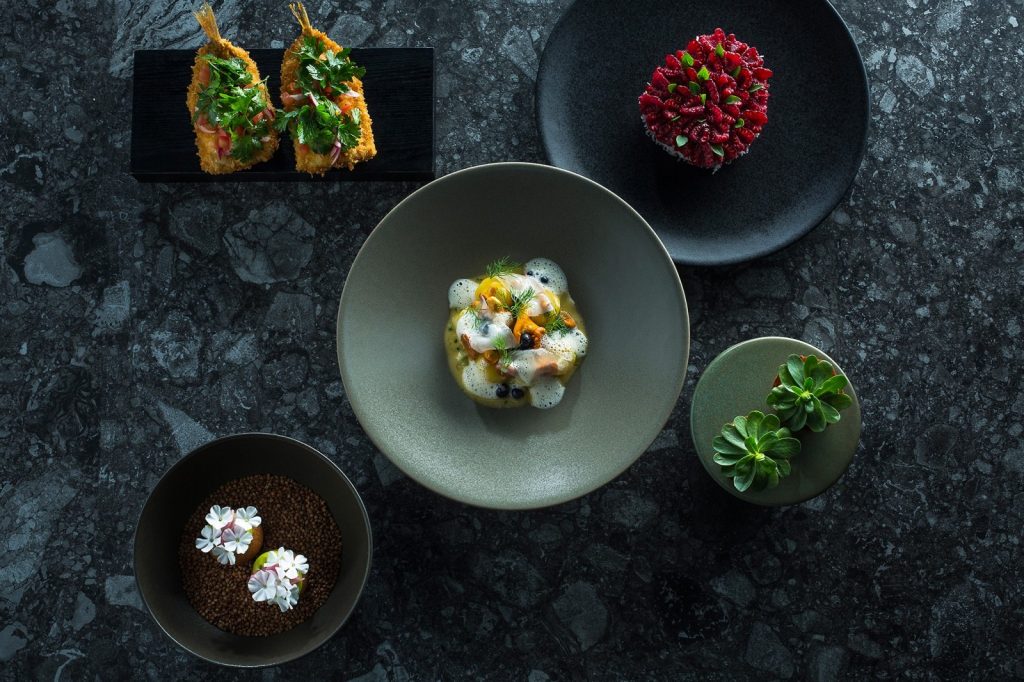 Dziaugsmas
This is a great choice for top-shelf Lithuanian cuisine from one of the city's most talented chefs. Everything is sourced locally and the creativity of the cooking is outstanding. Try the cod donuts in black squid-ink dough!
Amandus
Another Vilnius restaurant run by a star local chef, Amandus offers fantastic tasting menus of seasonal cuisine.
If you're looking for vegetarian and vegan fare, have no fear. There are plenty of options in Vilnius. In the mood for a vegan burger? Try Holigans. Zatar serves delicious falafal and Middle Eastern cuisine.
Other awesome markets
Vilnius Open Kitchen isn't the only place you can enjoy the thrill of the foodie hunt in Vilnius. Two great markets stand out as places where you can mix and mingle with the locals while sampling deliciously fresh fruit and vegetables. Hales Market is near the train station. It serves as a gathering point for some of the city's top chefs. Kalvariju Turgus is closer to the city center and also has an array of fresh produce from local farmers. Uptown Bazaar is a modern take on the farmer's market and offers food and drinks from local specialty shops.

Stephan Delbos is an internationally published writer and editor. Born in the US, he has lived, worked and traveled in Europe for a decade. He's fond of oysters and arid martinis.