Jump to a section of this article
An island fortress in the Adriatic
Vis is a sparsely populated island and one of the furthest from Croatia's mainland. An overwhelmingly green island, with very little flat ground, it is covered in a patchwork of fields, olive groves, and vineyards. This idyll was off-limits to tourists for a long time due to its status as a naval base. Sitting far out in the Adriatic, Vis has a long military history stretching back to the ancient Greeks, thanks to its strategic location.
A slow travel paradise
Vis's remote location and the long period of isolation during the Yugoslavia era have combined to ensure that tourism is quite low-key here. There are very few hotels, and even fewer good ones (more on that later). You might have heard of Vis in the context of the Vis Blue Cave. The cave itself is in fact on the nearby islet of Biševo. It was feared that the island's turn in Mamma Mia 2, playing the part of a Greek island, would bring mass tourism but that seems to have passed without causing too much of a stir.
Thousands of years of history
Issa, an ancient Greek settlement, nowadays Vis town, is the oldest settlement in Croatia, founded in the 4th century BC. On the edge of town you'll even find the ruins of a Roman bath complex. Over the decades, many navies have claimed Vis as their own, including the British, very briefly. During WWII Tito, then leader of the Yugoslav Partisans, commanded the efforts against the Nazi-aligned Ustaše while based on Vis.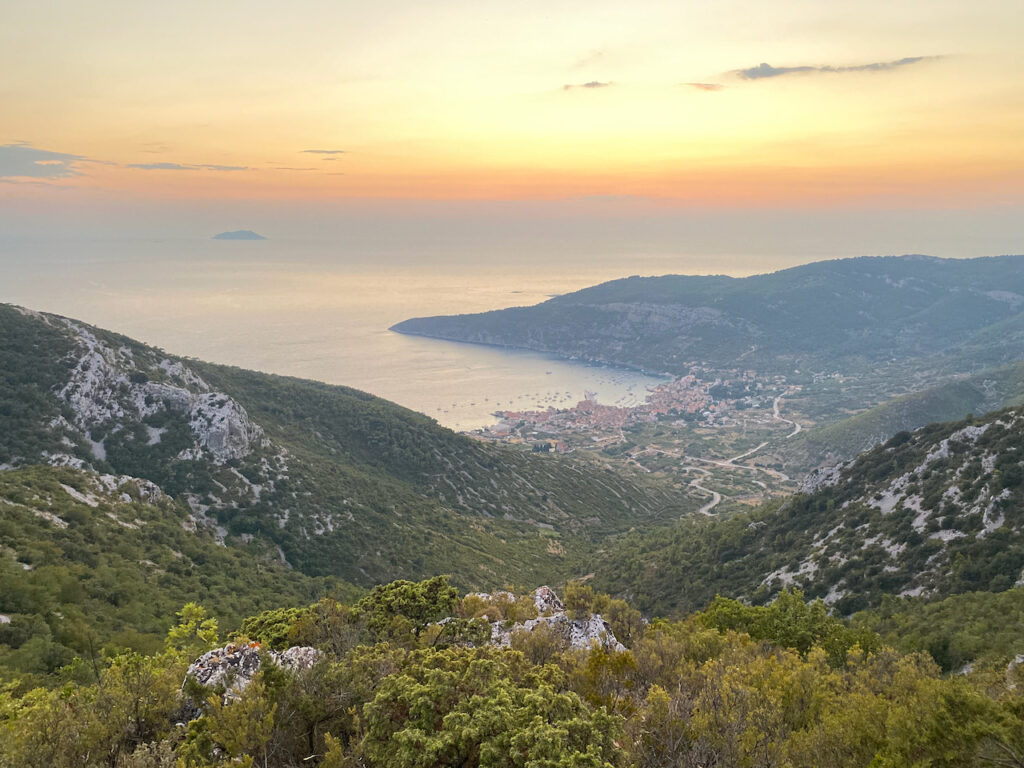 Where to Stay on Vis
As already mentioned, there are very few hotel options in Vis. There are just two main settlements, on opposite sides of the island. Vis town, where the ferries arrive, is the larger of the two and is home to the island's only four-star hotel. Komiža, a fishing village, is much closer to Biševo, where you'll find the famous Blue Cave. Other than hotels, accommodation choices range from B&Bs and apartments to luxury villas. Two socialism-era hotels, the Issa in Vis town and the Biševo in Komiža, are due to be reconstructed soon, which will change the lodging situation significantly and for this reason, we advise you not to hesitate to visit Vis. In the summer it seems like the island's population almost doubles thanks to the many yachts that dock in Vis town for a night or two.
What to Do on Vis
Boat trips
The aforementioned Blue Cave might get all the attention, and it is definitely worth visiting, we advise doing so as part of a longer boat excursion around the island. You'll stop at the Green Cave, where you are able to swim, unlike in the Blue Cave, as well as a number of other beaches and coves, including the renowned Stiniva Bay. If you're short on time, quick excursions to the Blue Cave are available from Komiža, but you won't get any longer than the minute or so allotted to each small boat that enters.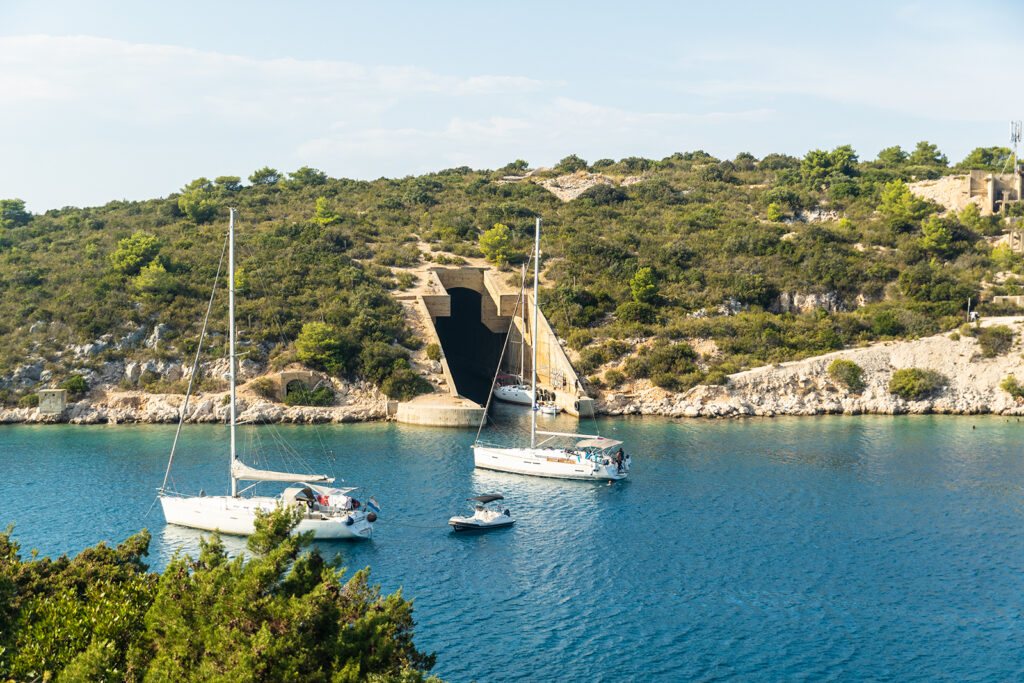 Military History Tours and More
Trust us, this is a lot more interesting than it sounds. That military history we mentioned before means there are plenty of installations left behind by the Yugoslav military, as well as the hilltop Fort George overlooking Vis town. One of those tunnels, a submarine tunnel dug into a hillside, is a must. You'll see the whole island on this tour as well, but a tour that focuses on other aspects of the island is also an option, and no tour of Vis is complete without a stop on Mt Hum, the highest point on the island, affording fabulous views over Komiža and of the smaller islands around Vis.
Sea-Kayaking, Snorkelling, and Scuba Diving
Sea kayaking is a popular waterborne activity in Vis and in particular, is a popular way to explore the submarine tunnel and its bay. Vis is a paradise for scuba divers and snorkellers. The clean waters and vivid undersea life mean there's plenty to admire. For holders of advanced scuba qualifications, the many airplane and boat wrecks close to Vis are a big draw.
Explore hidden bays and beaches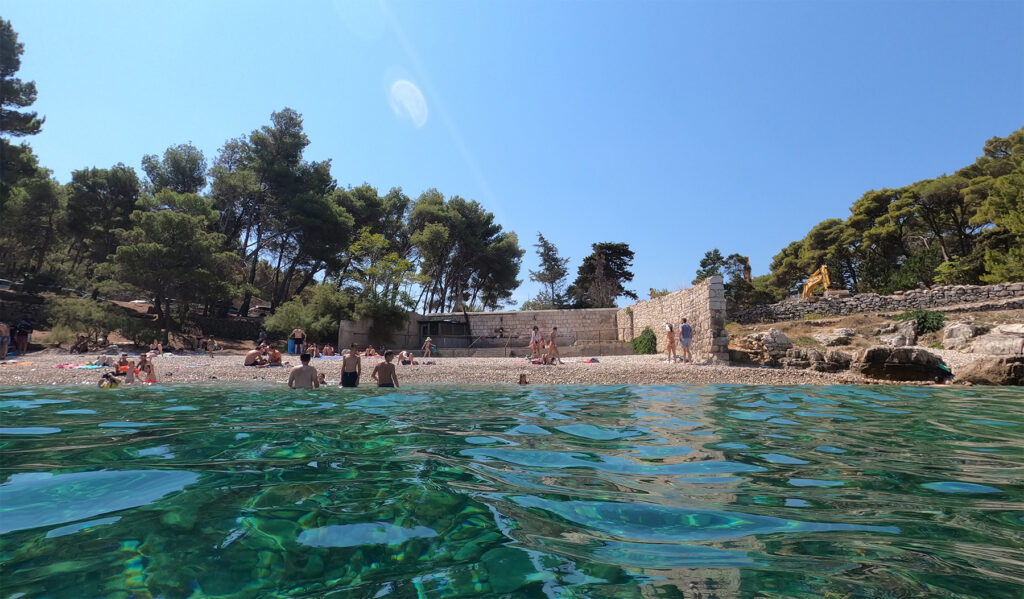 Stiniva Bay was named World's Best Beach by CNN Travel, and it's definitely worth visiting but there are many less well-known beaches on Vis. Stončica, Smokova, Milna, Zaglav and a whole load more that you can find and have to yourselves. Between the southern coast of Vis island and much smaller Big and Small Budikovac islands is set a beautiful Blue Lagoon, great for swimming and just next to that area, on small Ravnik island is where you'll find the Green Cave. And if you don't want to go too far from town, Grandovac beach, a short walk away, is a popular spot.
Winery visits
While the wines of Vis might not have the acclaim of those from Hvar and Korcula, the island has plenty of small producers. Some even make use of old military storage tunnels to age their wine. Hardcore oenophiles might find the wines lacking in elegance, but the unique vineyards (due to the ground mixture of sand and soil) of Mali Plavac (red wine) and the indigenous Vugava variety (white wine) are starting to produce some top quality wines.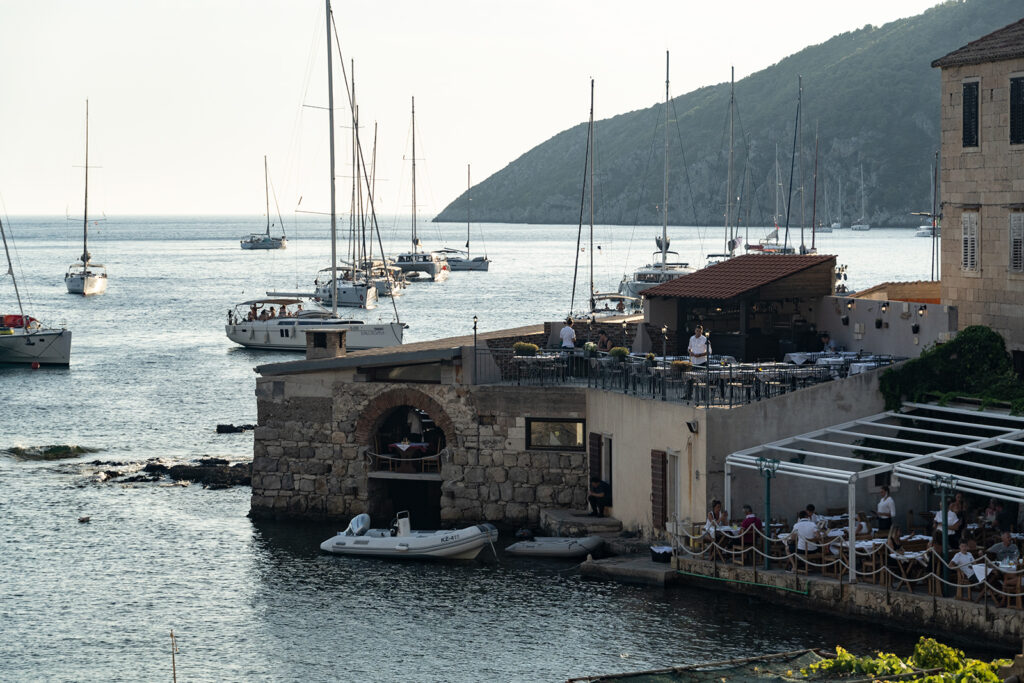 Traditional Gastronomy and more
The hinterland of Vis is dotted with traditional family-owned taverns to be discovered, on your own, or on a shared or private tour. Locals are divided on whether the lamb peka is better at Konoba Magic or Roki's. Vis town is home to many excellent restaurants serving delicious fresh seafood. Pojoda, a family-run restaurant with a long tradition and excellent reputation, is our top recommendation. In Komiža the standout is Konoba Jastožera (pictured above), a former lobster farm where you can enjoy the freshest lobsters.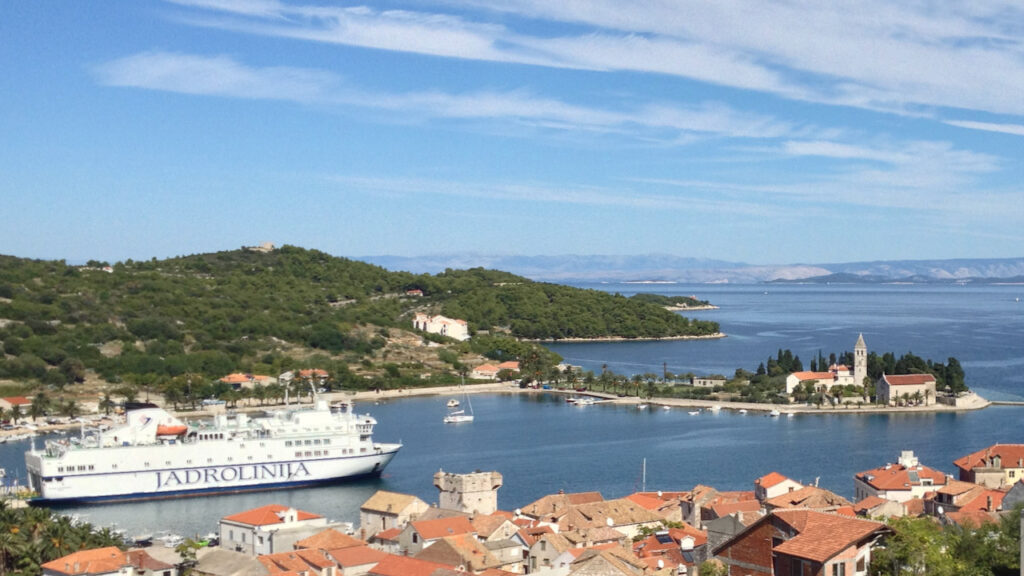 Getting To Vis
Unless you're ultra-rich you're probably arriving by sea rather than helicopter. Vis is connected to the mainland by car ferry and catamaran from Split. There are several ferry crossings daily and the journey takes two and a half hours. The catamaran is faster, at one and half hours. Once a week there is a catamaran to Hvar. A private company is trying to serve the route on other days of the week but it remains to be seen if this service will continue. Private speedboat transfers are another, albeit expensive, option.
When is the best time to visit Vis?
The best time to go to Vis is late May to early September. As you'll have read above, it's not a place that can easily get crowded.
How to get around Vis
With just two main settlements, it's not easy to get lost on Vis. We advise against taking a car to Vis, and driving on the narrow roads can be hair-raising at times. Biking, particularly on e-Bikes is an option, though you'll cover more ground on scooters. A public bus line connects Vis town and Komiža.
Who is Vis perfect for
We recommend Vis to honeymooners, adventurers, nature and beach lovers, history buffs, and anyone interested in seeing a more traditional way of life. It's not as well suited to families with children as islands such as Brač, and outside of yacht week it definitely isn't a place for partying.
We'll leave you with these thoughts on Vis from Antonija, our Split-based city host:
Vis is one of my favorite Croatian islands, if not the favorite one. I like it being so close but still remote, unspoiled, informal, and slow-paced. I enjoy equally visiting picturesque small Komiža town and vibrant Kut area in Vis town as well as the inland of this diverse island. I like beautiful and hidden beaches and crystal clear waters, as well as traditional tasty dishes and great wines. I enjoy equally boat trips there and discovering the hinterland as both are needed to get the right impression about this unique island. The Blue and Green cave should be visited once there, but for me, the Military tour is a must. I never thought the military tour would be of that much interest to me but the first time I had taken it by chance and was so impressed that a few years later I went for a similar tour. During these tours, I got a chance to discover an impressive web of hidden tunnels across the island and it revealed so many stories from the not-so-distant history. Another place that amazed me was standing on the peak of Vis island – Hum and admiring the views on beautiful Komiža below and so many islands around me. Vis island can give you a truly local experience of slow-paced Mediterranean life which in the near future might be gone forever. What a divine island!

Josipa comes to us with a strong background in the tourism business in Dubrovnik. With us, she returned to one of her favorite roles, direct contact with guests, after several years in sales roles with one of Dubrovnik's larger high-end hotels. Although Josipa was not born in Dubrovnik, she finished her studies and started her family life here and she feels Dubrovnik to be her hometown. She knows the best places in the city and the surrounding countryside, which she loves visiting with her family. If you're starting your trip in Dubrovnik, Josipa will greet you upon arrival and will be your local contact, via the cellphone we provide, throughout your trip.