In this guide, our local experts in Croatia are sharing with you a list of the best beaches in Hvar, the sunniest island in Europe.
Although there are some beaches on Hvar Island itself, you should know that the best Hvar beaches are scattered across the gorgeous Pakleni Archipelago. To get there, you can choose between the ferry or a taxi boat. However, our recommendation is to rent a motorboat, as this option gives you the freedom to explore the islands and the best beaches in Hvar at your own pace.
The Best Beaches in Hvar
Palmizana
Palmizana is located on Sv. Klement, the largest island in the archipelago, with a coastline that looks like it was designed by Slartibartfast himself. Here you'll find a wide variety of sandy beaches and secluded coves, perfect for your first go at skinny-dipping. Taxi boats will bring you from Hvar Town to Klement Island, where Palmizana is located, for around 10 EUR.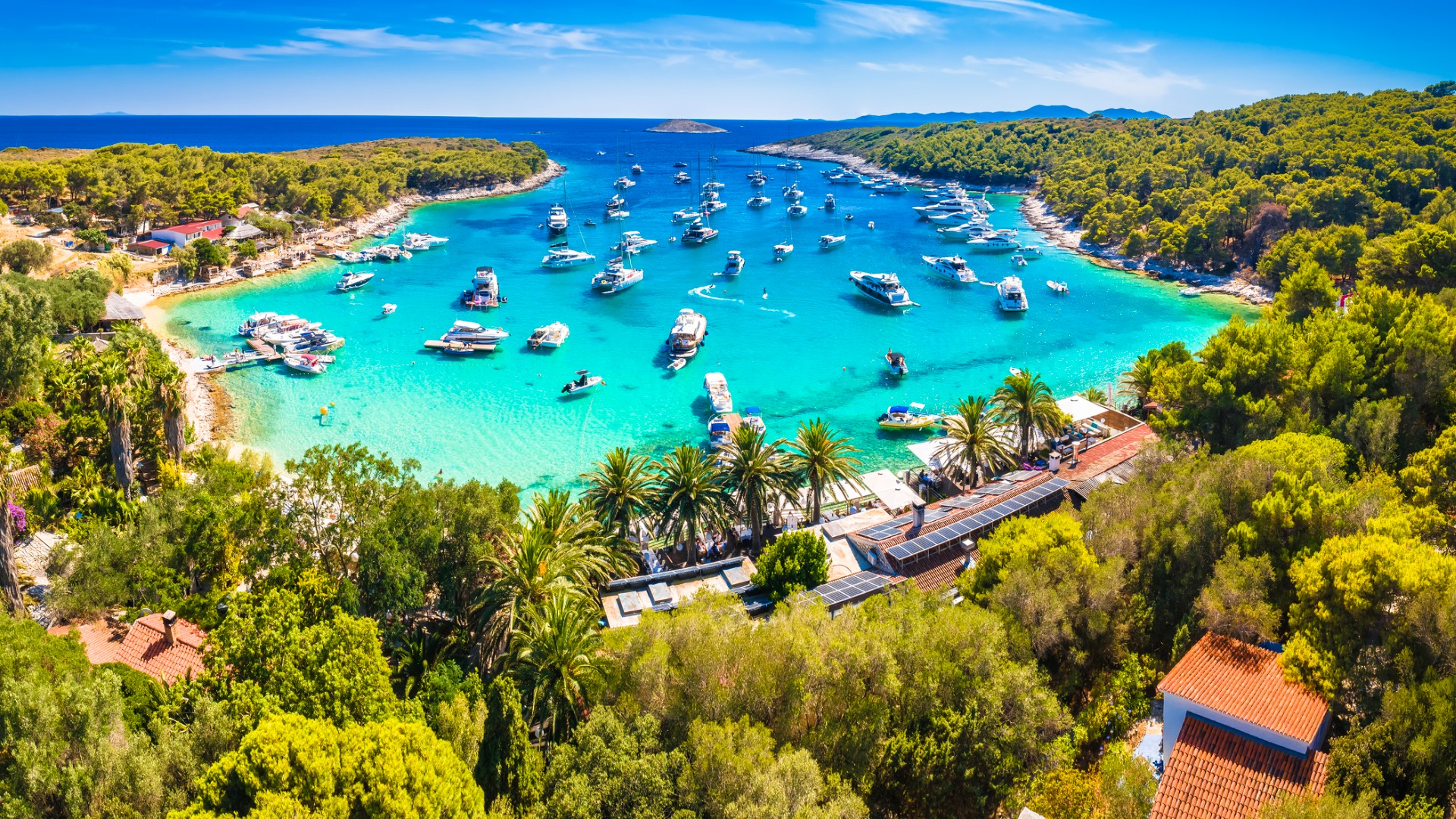 Sv. Jerolim
Sv. Jerolim is a well-known and long-established naturist haven. The coast of the island of Sveti Jerolim is mostly rocky, but there's also a pebbled beach. If you want to relax under the pine trees by the sound of birds chirping, this pebbled beach is the right spot for an unforgettable experience.
Shrubs and pine groves come almost down to the shore, so if you choose your spot carefully you can get plenty of shade in the heat of the afternoon, with the sea just a few steps away when you want to cool off. Last but not least, there is a nice restaurant on the beach.
Marinkovac Island
Some of the best beaches in Croatia, many of them naturist ones, are on Marinkovac Island. There are three popular coves and Stipanska is your first stop. A short walk through the pines from the beach, you can find a very good restaurant. For nightlife enthusiasts, Carpe Diem Beach on Stipanska Bay throws frequent beach parties that host famous DJs.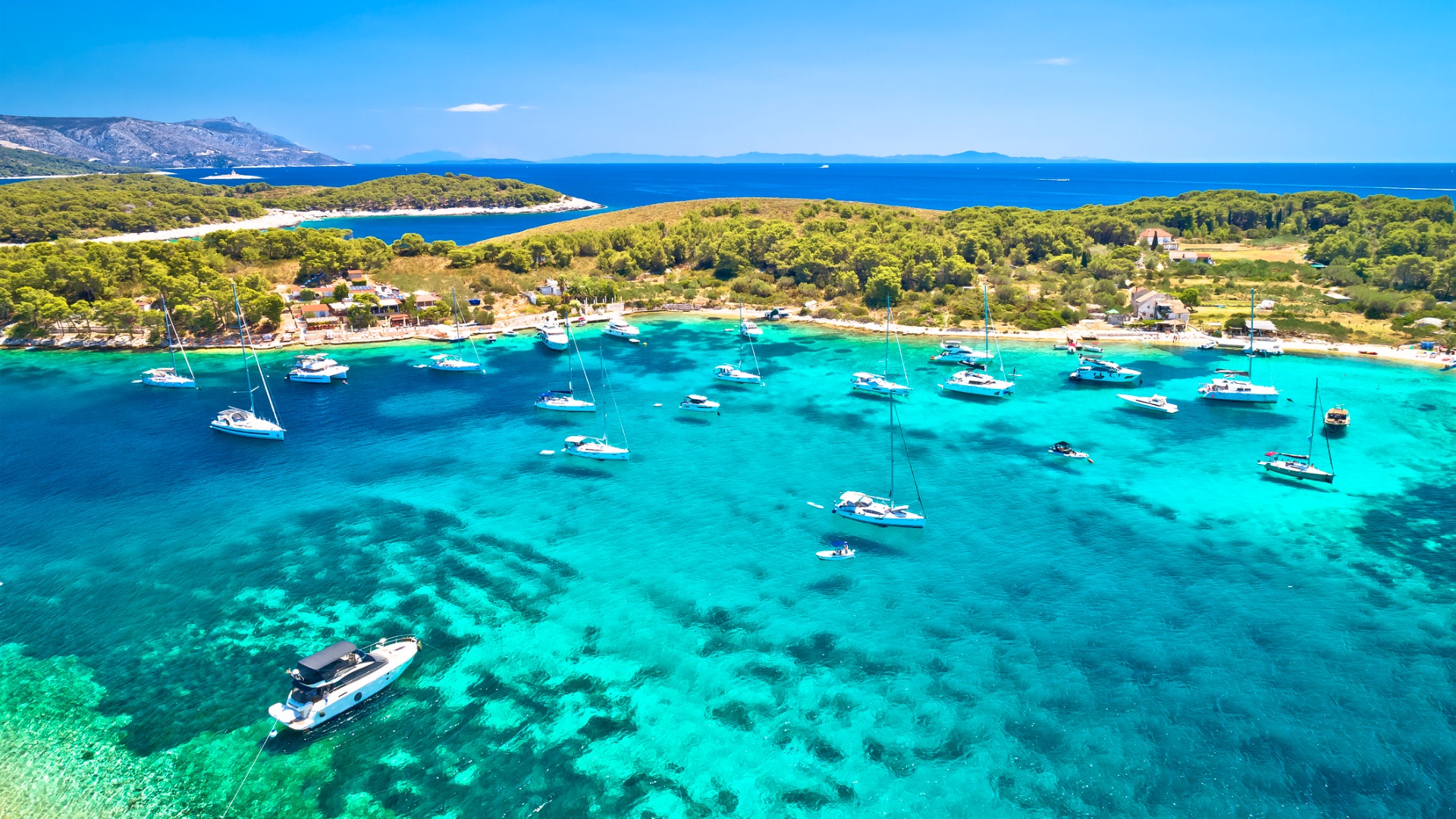 Perna
Located in the bay next to Palmizana, Perna is one of the few sandy beaches the Pakleni Islands offer. One of the best beaches in Hvar, Perna is perfect for those looking to break away from the loud music, beach bars, and busy crowds that other beaches in Hvar are famous for.
However, if you decide to spend a day in Perna, you should come prepared by bringing your beach-day essentials, snacks, and water. Perna Beach brings in tourists by taxi boat and even kayakers row their way to this bay for a visit.
Amfora Beach
If you don't have enough time to explore the beaches of the Pakleni Archipelago, there are also some amazing beaches in Hvar Town. Amfora Beach, the largest beach in town, is just a 5-minute walk from the town center, right in front of Amfora Hotel. It's also known as Bonj Beach.
There you can enjoy a meal in the restaurant on the beach or a snack and drink at the beach bar. There are showers if you want to wash the sand off your toes. If an active day under the sun is what you had in mind, you can rent a paddleboat or catamaran kayak. Of course, you can always enjoy doing nothing but relaxing on a sunbed.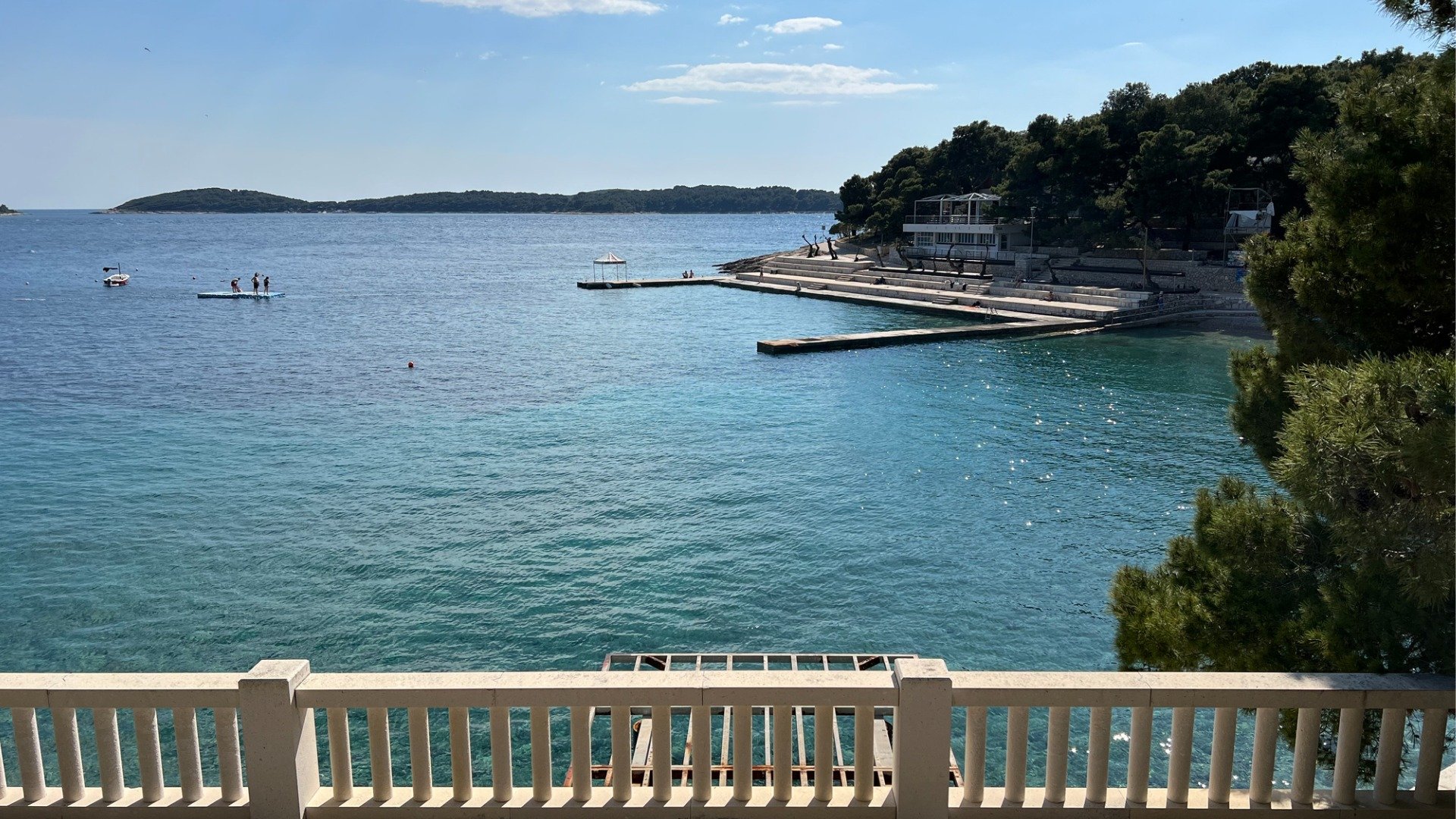 Hula Hula Hvar
By far the hottest spot in Hvar is Hula Hula Beach Club. This beach is located a 5-minute walk from Amfora and 15 minutes from the town center, along the coast. One of the best beaches in Hvar, Hula Hula Hvar is the perfect choice for a full day's relaxation by the sea with sunbed and umbrella rentals.
When it's time for lunch, you can enjoy a meal at Bubba Gump Restaurant, one of our favorite restaurants in Hvar. After 5 PM, when the famous beach parties start, it's the perfect time to enjoy a cocktail and watch the sunset.
Are you planning a trip to Croatia soon and you're eager to explore the best beaches in Hvar? We'd love to create a customized Croatia itinerary just for you. Get in touch to find out more!

Ana has managed the Adriatic destinations offered by JayWay Travel since 2007. Her passion for the region's culture and tradition is apparent in her participation as member of a nationally recognized acapella group.