With love from our local experts to you, here's a list of the best beaches in Trogir, a UNESCO-listed city, just a 30-minute drive from Split.
Apart from featuring some of the best beaches in Croatia, Trogir is a city museum in every sense of the word. For more than 2300 years, it has been a unique setting in Croatia. Lovers of culture, history, art, and architecture will all find something astounding in Trogir.
The heart of Trogir is an island surrounded by city walls with influences from the Romans, Greeks, and Venetians. Near Trogir, you can find islands and islets, lush green vegetation, and beautiful pebbled beaches. From snorkeling to sailing, swimming or just relaxing on the beach, Trogir is great. You can enjoy your holidays laying low or being adventurous.
A 10-minute drive from the airport of Split, Trogir is the ideal location to start or end your vacation in Croatia. It sits amid national parks, wine regions, and gorgeous coastal towns. All in all, Trogir is a charming and authentic place, the ideal Croatian destination for a perfect vacation. Especially if you love beaches. Therefore, let's have a look at the best beaches in Trogir.
The Best Beaches in Trogir
Okrug Beach (Okrug Gornji)
Okrug Beach, the so-called Copacabana, is the most famous beach in this area and one of the best beaches in Trogir. Located near the center of Trogir, this beach stretches for over a mile along the beautiful coast. The vast number of beach bars and restaurants along the coast offer refreshments during the daytime and keep this place buzzing well into the night. Nights are full of fun, dancing, and several live music events for all tastes and ages.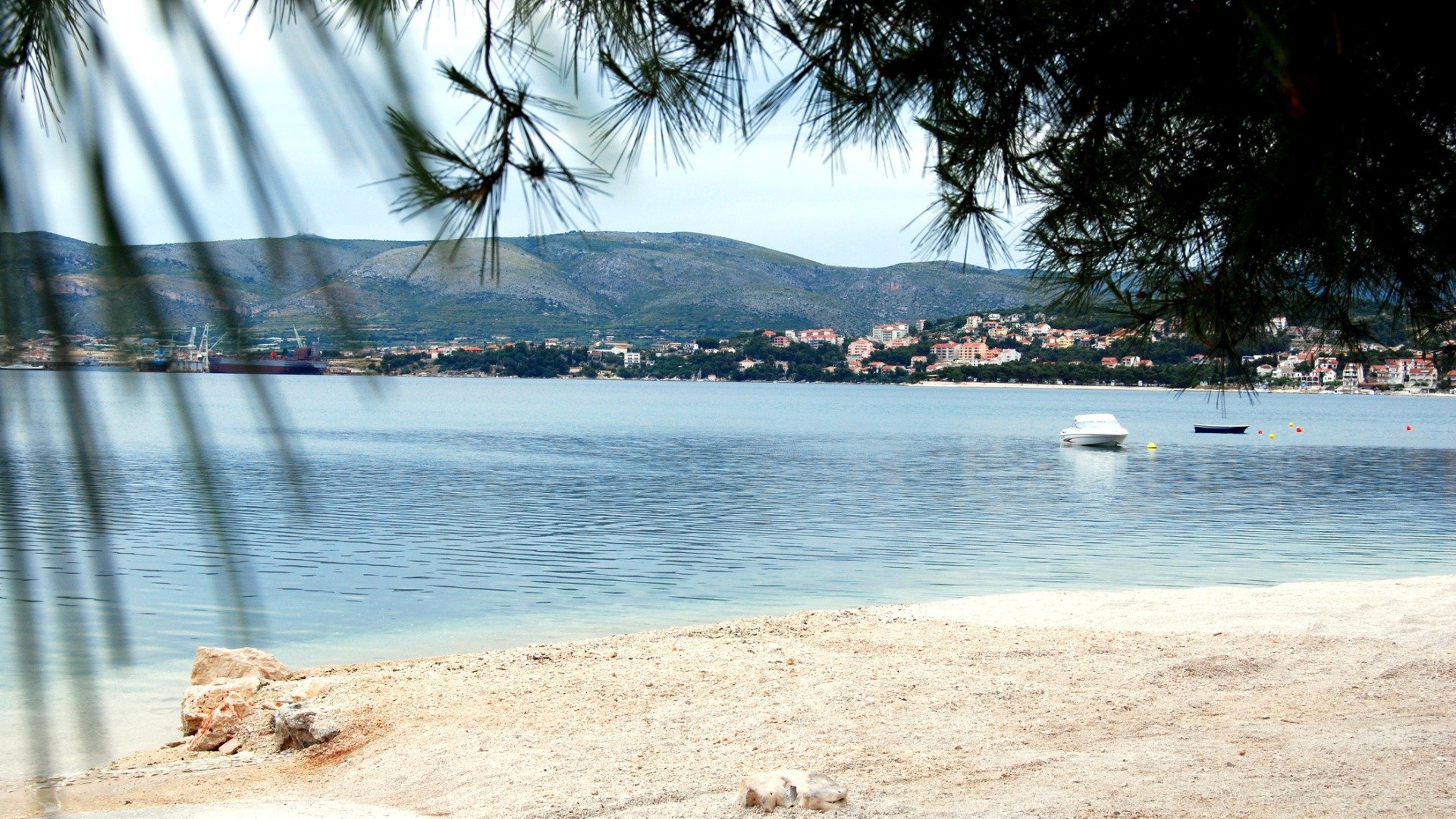 Medena Beach (Seget)
Medena Beach is a beautiful pebbled beach that extends for almost two miles along the coast, from the village of Seget Donji to Hotel Medena. This long beach gives vacationers the option to laze under the shade of relaxing pine forests.
That said, there are also endless possibilities for active holidays here. There are tennis courts, mini golf, soccer pitches, and volleyball and basketball courts. You can also try water sports like jet skiing, inner tubes, water skiing, windsurfing, and sailing. Moreover, Medena Beach is ideal for children, with a variety of amusements in the playgrounds along the beach. Medena is less than a mile from Trogir and the best way to get there is to take a water taxi that runs every 15 minutes from/to Medena.
Pantan Beach
Covered with gravel and sand, Pantan Beach is located near the center of Trogir. It is suitable for families with kids and older people. On the east side of the beach, there are beautiful pine tree woods, ideal for hot summer days, as they offer natural shade. 
Right on the beach, there are a couple of famous bars. The one we recommend is Mosquito, which offers a wide variety of drinks and food. There is no entrance ticket for this beach but you can rent sunbeds and umbrellas for a fee.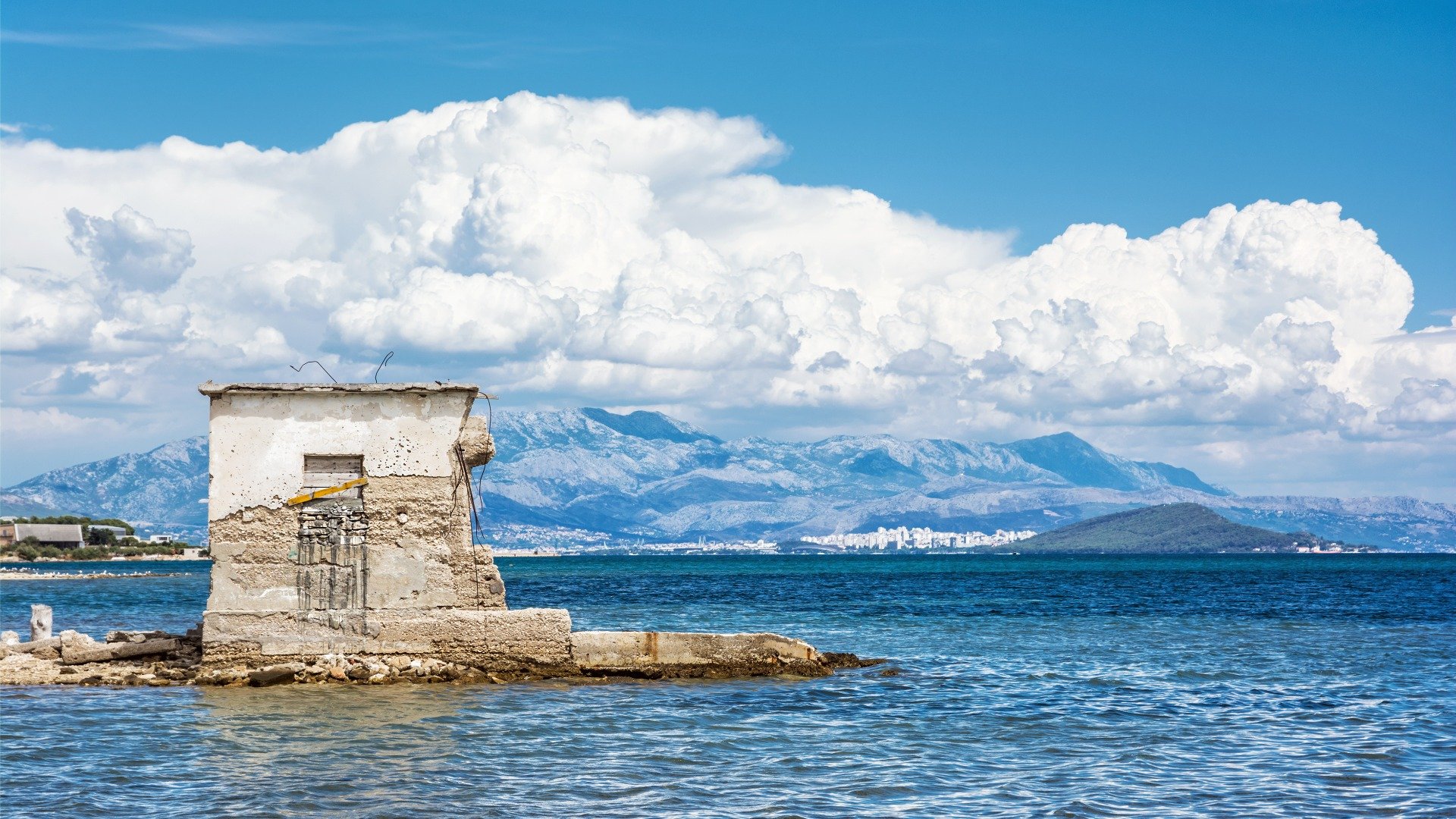 If you're already dreaming of the best beaches in Trogir, we'd love to help you plan the perfect trip to Croatia. Our team of local experts can create a customized Croatia itinerary tailored to your interests. Just get in touch!

Ana has managed the Adriatic destinations offered by JayWay Travel since 2007. Her passion for the region's culture and tradition is apparent in her participation as member of a nationally recognized acapella group.