Visiting a new city can be overwhelming. There's so much to see and do, sometimes it's hard to know where to start and how to use your time wisely. So we've put together this quick guide to the coolest streets in Central Europe. We've picked a few highlights from our map to help make sure you see what's worth seeing. Take a look and let us know if there are any other streets you'd add to the list!
Jump to a section of this article
Vienna, Austria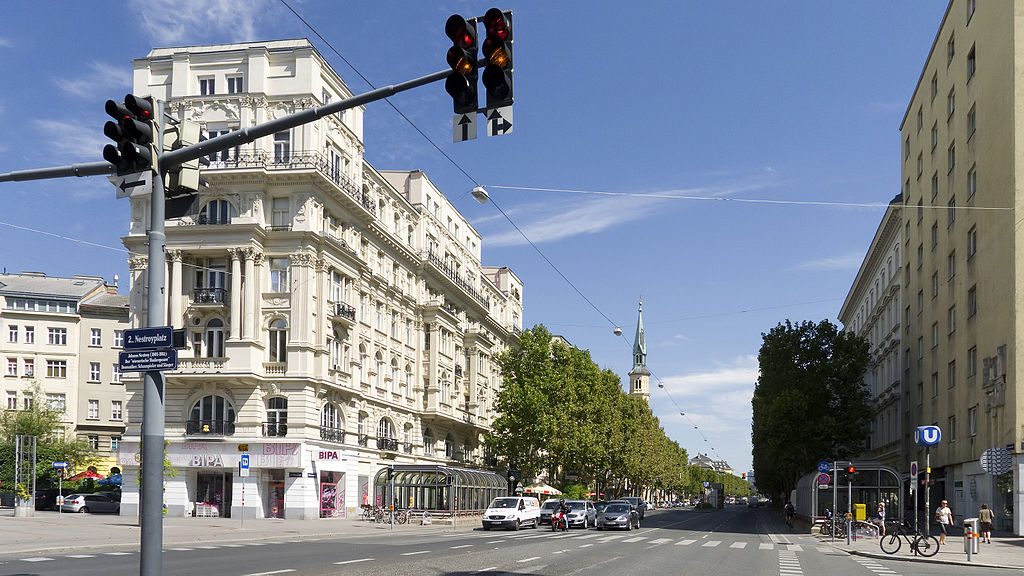 Praterstrasse
This street is in the second district, running right into the heart of the city. It's pure Vienna, lined with high-street shops and nice cafes, along with leafy trees. Start by the Danube canal, where you'll see a fantastic glass building that houses a hotel. There's a panoramic restaurant on the 19th floor that offers fantastic views! Look out for all boutiques as well as the restaurants and cafes, offering everything from handmade cakes to Japanese cuisine.
Prague, the Czech Republic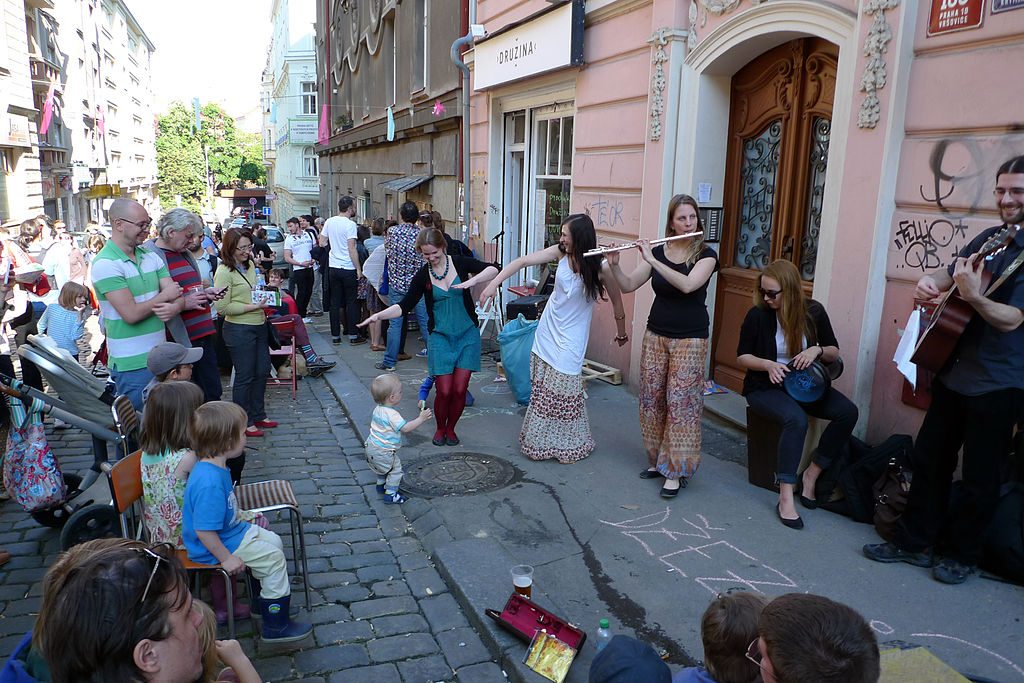 Krymska Street
Some might say Krymska's time has passed, and certainly there are plenty of cool streets in Prague. But if you want to see where much of the current youth culture scene began, visit Krymska. At the top of the hill there's Plevel, a vegetarian, vegan and raw food restaurant. It's perfect for hearty vegetable-based fare, and they do several delicious versions of Czech classics like goulash. Café V lese is a quirky spot and a nice place to stop for a coffee or beer. There's a club and performance space in the basement but upstairs is a little cafe with eclectic furniture and art. Don't miss InCider Bar at the bottom of the hill, then keep going around the corner to the lovely Café Sladkovsky.
Pstrossova Street
You'll find Pstrossova Street in the neighborhood behind the National Theater. The wine bar Strada del Vino is one of the highlights on the northern end. You can look forward to great wines and light bites, and lots of sunlight through the big windows. At the other end of the street you'll find The Globe Bookshop, a stalwart on the expat scene for two decades selling English-language books and also housing a cafe and restaurant. In between there's U Nováka, a classic Czech pub with fresh beer and hearty, tasty food. Try the fried mushrooms!
Berlin, Germany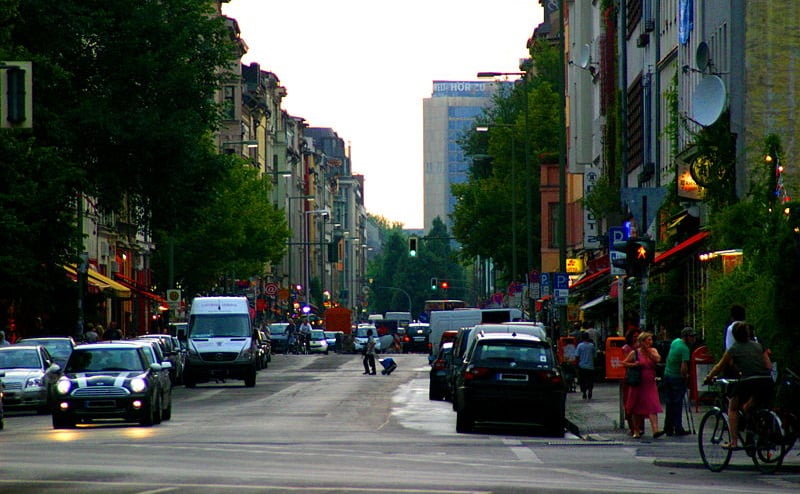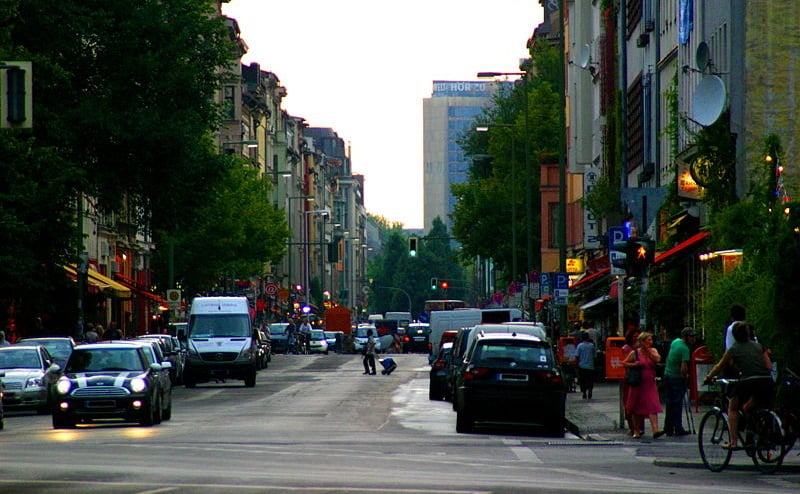 Oranienstrasse
This street is in the heart of the hip Kreuzberg neighborhood, which boasts everything from excellent Indian food to perfect pizza, along with anarchist bookshops. Of course many of the places accept Bitcoin. The area is rich and there's a lot of ground to cover, but if you stroll down this street you'll see the best of it without turning any corners.
Munich, Germany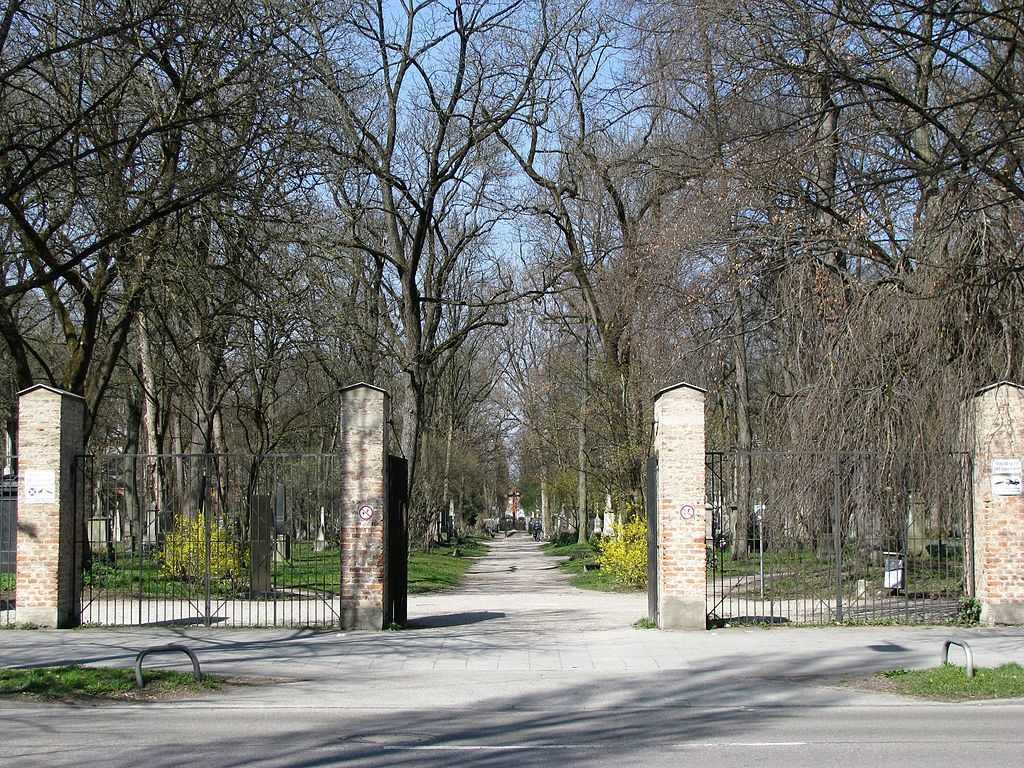 Arcisstraße
This street is in Maxvorstadt, the heart of Munich's intellectual life. It's the home of the Technical University and the Ludwig Maximilian University. Plus there are museums galore. The Egyptian Museum is just one of the intriguing options. Did we mention the cafes and boutique shops? To get your bearings, get off the U-Bahn at Universität, then stroll around. Don't miss the scenic Old North Cemetery!
Budapest, Hungary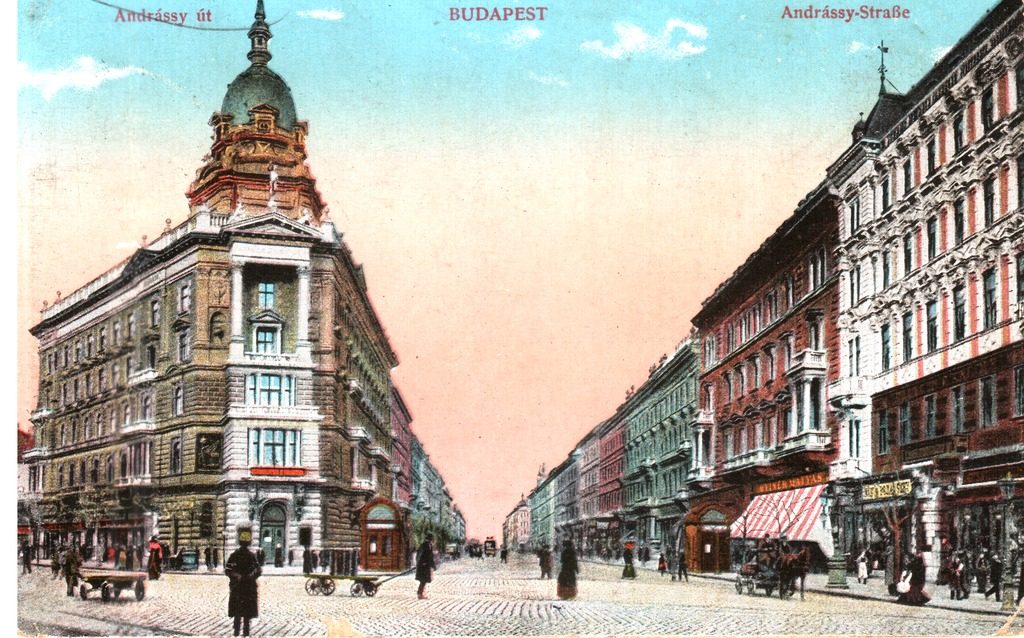 Gozsdu Street
This street is always fun, full of laid-back wine bars and cozy night spots. But you should also stop by on Sunday, when a street market offers unexpected souvenirs and other local goodies.
Andrássy Avenue
If Budapest is the Paris of the Danube, as it is often called, this is the local Avenue des Champs-Élysées. It's a wide, long road that's home to The National Gallery, the Hungarian State Opera, and the Liszt Museum, along with sidewalk cafes and nice shops on the eastern side of the river, Pest. And best of all, if you walk down the road from the river you'll come to the impressive Heroes' Square and City Park, both of which are certainly worth a visit. The walk takes about 40 minutes, then you can hop on the quaint Budapest subway for a ride back!
Krakow, Poland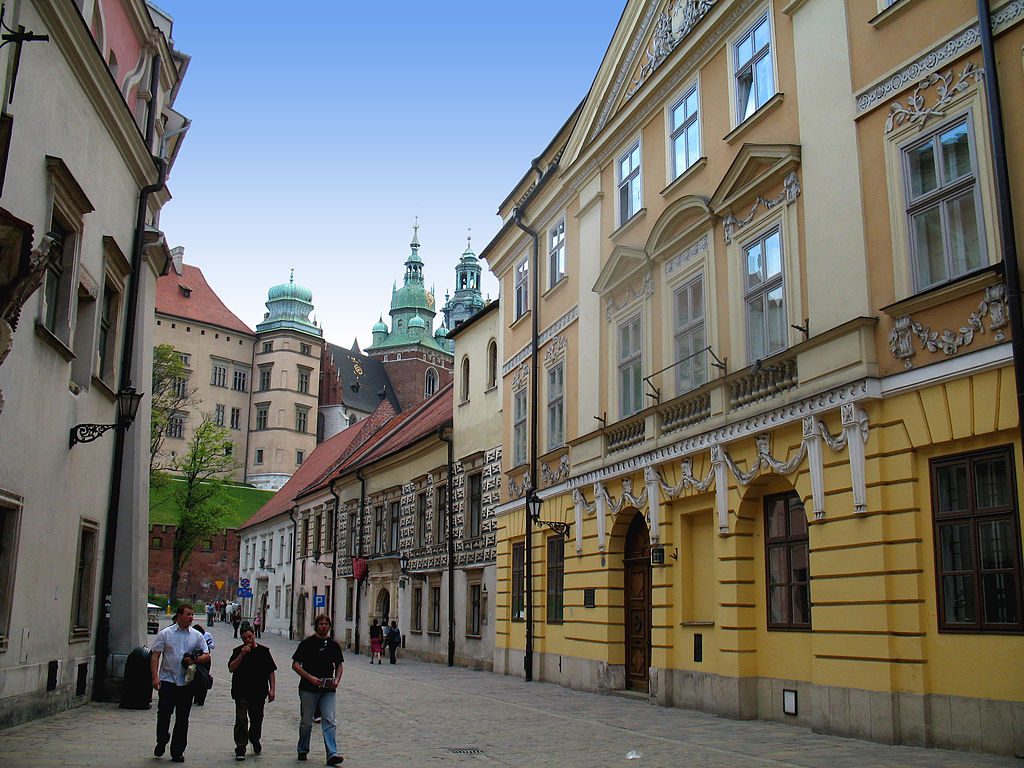 Kanonicza Street
This cobblestone street is lined with houses from the 14th century. It's just so beautiful. Check out the Literary Cafe, where writers hung out during communism. This place is literally underground, in a cool cellar space. In the Cricot Theatre next door you can get another taste of local culture. A little further down the street you'll find more excellent cafes and a bookshop. The street leads to the castle, but before you get there you'll see the house where Pope John Paul II lived when he was Archbishop of Krakow.
Warsaw, Poland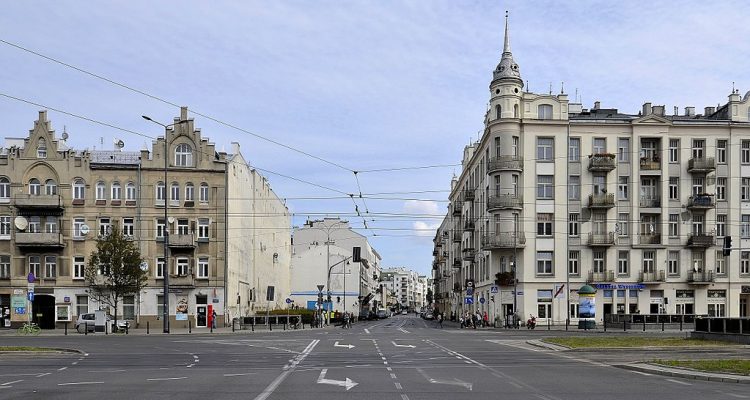 Ząbkowska Street
If you're interested in how Poland's students and young professionals spend their free time, this is a good place to start. The shops, bars and cafes that populate this street form a cool community with a real local culture. It's easy to spend an afternoon sipping coffee and people-watching. 
Bratislava, Slovakia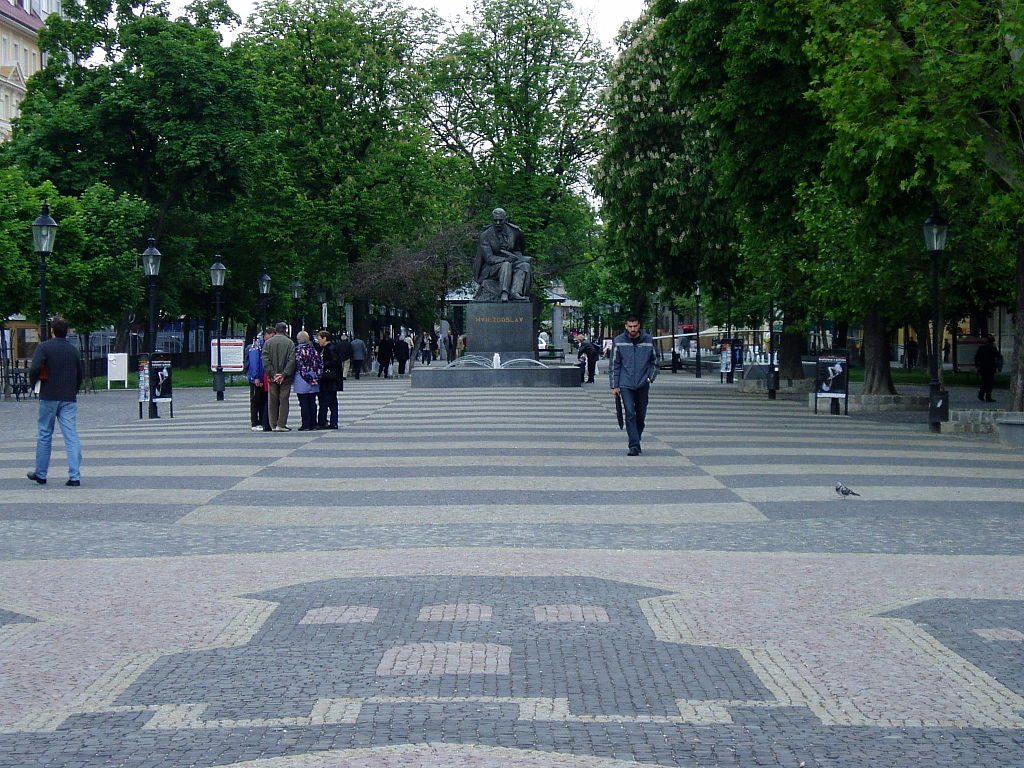 Hviezdoslav Square 
Okay, this technically is a square rather than a street. But if you're on the main square of Bratislava's Old Town, you're in the heart of the city and everything seems to center around this place. There are several classic pubs and cafes on the square, along with some beautiful architecture, including the National Theater. Don't miss the statue of Hviezdoslav, a classic Slovak poet, in the middle of the square.
Are you planning a holiday in Europe? We're Central European travel experts. Just get in touch to start planning with us!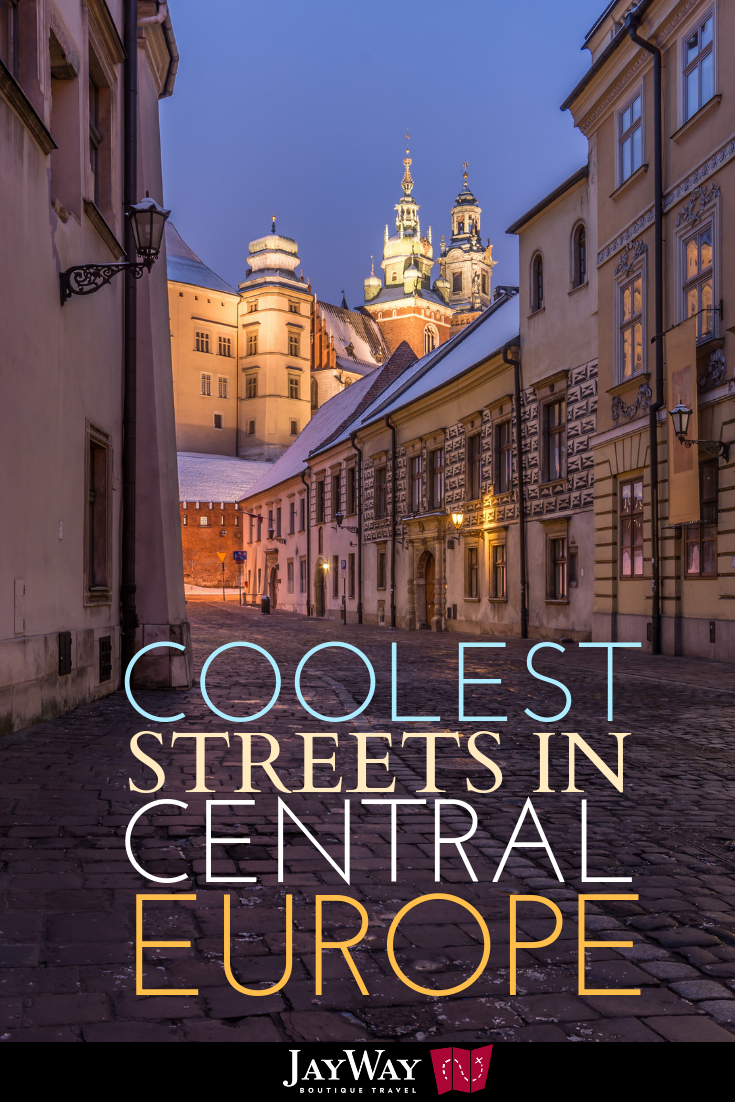 Photos courtesy of:
https://commons.wikimedia.org/wiki/File:Wien_02_Praterstra%C3%9Fe_01.jpg
https://commons.wikimedia.org/wiki/File:Oranienstra%C3%9Fe_berlin.JPG
https://upload.wikimedia.org/wikipedia/commons/thumb/6/62/Korso_Krymsk%C3%A1_2013_07.JPG
https://commons.wikimedia.org/wiki/File:Alter_N%C3%B6rdlicher_Friedhof_GO38.jpg
https://commons.wikimedia.org/wiki/File:Krak%C3%B3w_Kanonicza_Wawel.JPG
https://commons.wikimedia.org/wiki/File:BA_hviezdoslav.JPG

Stephan Delbos is an internationally published writer and editor. Born in the US, he has lived, worked and traveled in Europe for a decade. He's fond of oysters and arid martinis.